Social Media Today - [GWI report] Social media in the US
Americans are some of the most active social users around, right?
Surprisingly, our research reveals US audiences actually use social platforms far less than you might think.
Find out why in our latest report on social media trends in the US.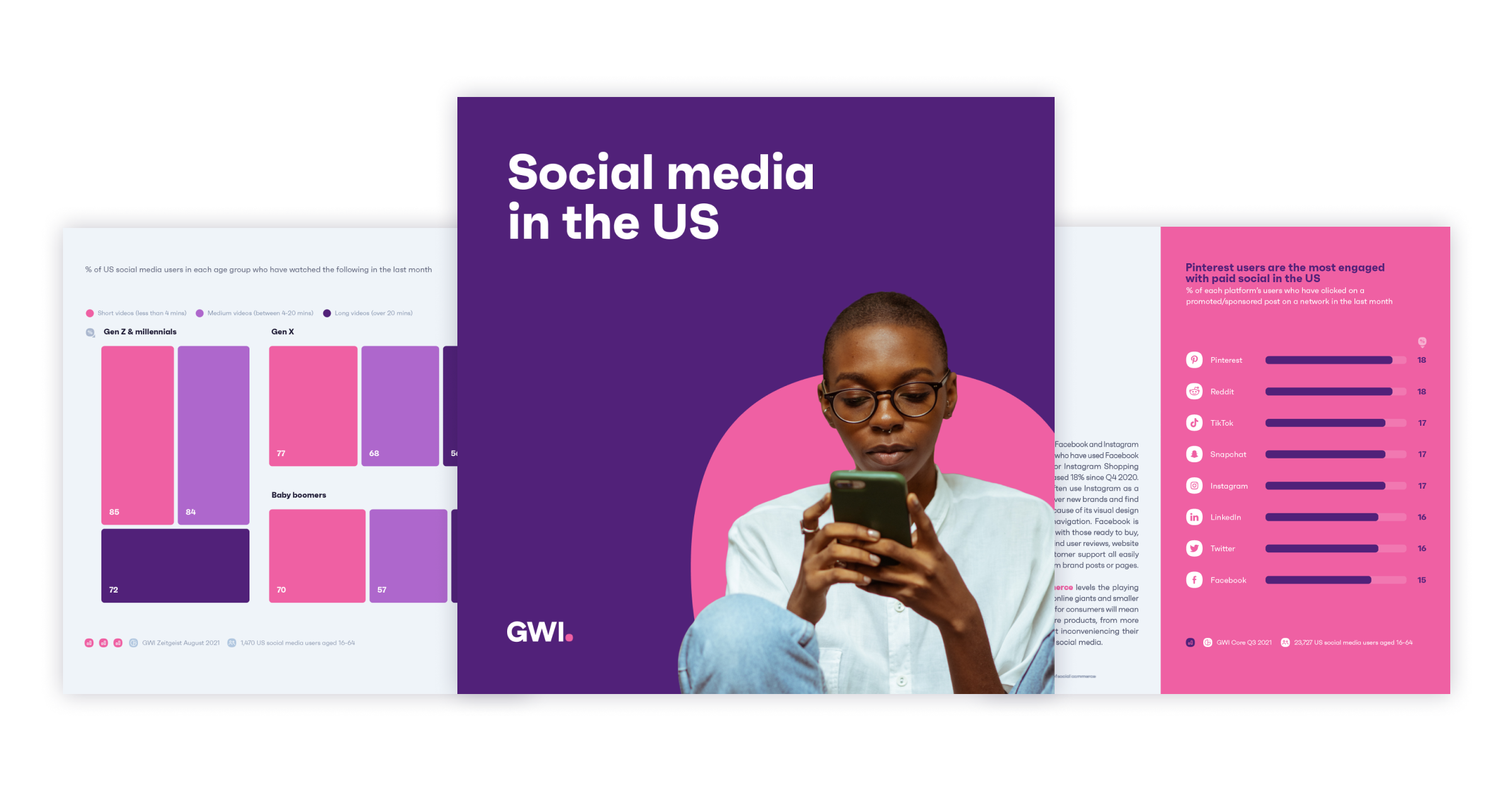 ---

Know your audience
Want to reach 135,000+ marketing and social media executives with your own message? Contact us directly at advertising@industrydive.com.

About this email: You are receiving this message as part of your complimentary newsletter subscription to Social Media Today. If you no longer wish to receive the daily newsletter, you can switch to a weekly subscription or unsubscribe. See our full privacy policy. Social Media Today is a product of Industry Dive, Inc. 1255 23rd Street NW, Suite 550 Washington DC 20037

Key phrases
Older messages
Guide: How to capitalize on the $100bn retail media opportunity
Thursday, April 28, 2022
Retail media is a $100 billion opportunity, and for the first time it's at your fingertips! Tap into the power of retail media networks Get your guide Retail media is a $100 billion opportunity,
Forrester B2B Buying Survey Results for 2022
Thursday, April 28, 2022
Get Ahead of Changing B2B Buyer Dynamics With Insight from Forrester. The Future of B2B Marketing Get Ahead of Changing B2B Buyer Dynamics With Insight from Forrester Reader, change is in the air. The
Beyond Marketing Attribution [Ebook]
Wednesday, April 27, 2022
Marketers have more data than ever to target consumers - but how do they know what's working? Beyond Marketing Attribution: Using Artificial Intelligence to Drive ROI Modern marketing departments
April 27 - Walmart+ boosts fuel perks | Meta to open first store
Wednesday, April 27, 2022
Amazon seeks to expand reach with 'Buy with Prime'; Old Navy, new problem; Paul Marciano hangs on to Guess director seat as board examines latest sexual harassment allegations; SKU'd: Has
April 27 - LinkedIn Continues to See 'Record Levels' of Engagement, Revenue Up 34%
Wednesday, April 27, 2022
YouTube Expands its 'Super Thanks' Monetization Option, Building on its Creator Revenue Tools; Twitter Shares Key Trend Notes and Tips for Mother's Day Campaigns; Google Adds New 'Data