Fidelity's Bitcoin 401(k) | #TwitterCoin?
MUSK MUSCLES IN ON TWITTER

After initially seeking ways to avoid a hostile takeover, Twitter agreed to be taken over by Elon Musk, Tesla CEO and the world's richest person with a $240 billion fortune, in a $44 billion deal. The deal set off fireworks across the crypto community, which sees #cryptotwitter as the industry's town square, and led to loads of prognostications about ways to decentralize the platform and otherwise include NFTs and crypto payments in its operations. However, in a bit of irony that runs contrary to Musk's commitment to #freespeech, Stani Kulechov, founder of AAVE, the world's second-largest DeFi protocol with $11 billion under custody, had his Twitter account briefly suspended for spoofing that he was the incoming Twitter interim CEO.

Looking at the crypto markets, Musk's preferred token, dogecoin, surged more than 30% to top out at $0.17 before quickly falling back to $0.13. Other major assets traded within narrow bounds, with bitcoin ping-ponging across $40,000 after falling below $38,000 mid-week and ether fluctuating between $2,800 and $3,000.
EDWARD SNOWDEN PARTICIPATES IN SECRET CRYPTO PLAN

In a story broke by Forbes, Michael del Castillo found out that the notorious CIA whistleblower was a key participant in an elaborate ceremony in 2016 used to create Zcash, a privacy-centric fork of bitcoin. During the ceremony six individuals each performed a number of different tasks that resulted in them—hopefully only briefly—possessing a sliver of the private creation key, which if ever united would allow the printing of infinite untraceable cryptocurrency. Five of the six participants revealed their identity shortly thereafter, with Snowden being the sixth. He participated under the pseudonym John Dobbertin. In a video explaining his participation, Snowden said about Zcash, "When we look at cryptocurrency…we generally see the cryptographic properties of it being used to make sure it's a fair ledger, but not that it's been used to ensure that it's a private ledger. Bitcoin quite famously is an open ledger. The problem with that is you can't have truly free trade unless you have private trade. And you can't have a free society without free trade."
FIDELITY 401(K)'s NOW COME WITH BITCOIN

This week Fidelity announced that participants in employee-sponsored 401(k) plans offered by the firm will now have the opportunity to invest up to 20% of their contributions in bitcoin. On its surface this looks like an easy way for individuals to get access to this emerging asset class in an advantageous way from a tax perspective. However, there are still some important considerations to take into account. For instance, crypto's peaks and valleys—bitcoin is down almost 50% from its all-time high near $70,000 in November—may be too jagged for some investors close to retirement. Notable, the U.S. Department of Labor, which in March had already issued a warning about investing retirement funds in crypto, criticized the offering, with Ali Khawar, acting assistant secretary of the Employee Benefits Security Administration, saying to the Wall Street Journal, "We have grave concerns with what Fidelity has done."
The True Value Of Cryptocurrencies
The geopolitical strife taking place in Ukraine has once again underlined the true value proposition of digital currencies that are secure, censorship resistant and easily transportable. To get in-depth research, interviews, trading signals and other valuable information unavailable anywhere else subscribe to Forbes CryptoAsset & Blockchain Advisor.
CRYPTO IN THE SUN, PART 2

Just as participants were recovering from the week-long part that was Bitcoin 2022 in Miami, the industry once again convened in sunny Nassau, Bahamas for a conference co-hosted by FTX, the crypto exchange led by billionaire Sam Bankman-Fried. In opening the event Bahamian Prime Minister Philip Davis hinted at more to come saying, "We have the vision to transform the Bahamas into the leading digital asset hub in the Caribbean." Headline speakers included Bill Clinton, Tony Blair and Tom Brady. Twenty to thirty of the participants brought their legal teams to learn more about the Bahamas new digital asset-specific regulatory infrastructure and attendees included everyone from traditional financial firms like Jump and Susquehanna to decentralized autonomous organizations (DAOs).
BLOCKCHAIN 50 SPOTLIGHT

LINE Corp.: Part of Z Holdings, the $36 billion (market cap) Japanese internet conglomerate that also owns Yahoo Japan and Japan's PayPal competitor, LINE is the country's largest messaging app, with 300 million users. The company has developed a proprietary blockchain, also called LINE, owned by Softbank Group and South Korean internet conglomerate Naver. Its services include a cryptocurrency exchange, an NFT marketplace and a digital wallet with more than 254,000 registered accounts. The associated cryptocurrency, LINK, is a big hit, attracting nearly a million miners. As of late January, it had a market cap of $669 million.
ELSEWHERE
Grayscale To Expand Into Europe's Competitive Crypto-Fund Market [Bloomberg]

Goldman Sachs Makes Its First Bitcoin-Backed Loan [CoinDesk]

Binance Closes Accounts Of Individuals With Links To The Russian Government [The Block]

Nina Bambysheva
Reporter
Forbes Money & Markets
Follow us on Twitter & Facebook

This email was sent to you.
If you no longer wish to receive these emails you may

unsubscribe

at any time.
Please click here to view our privacy policy.
Forbes | 499 Washington Blvd | Jersey City, NJ 07310
Older messages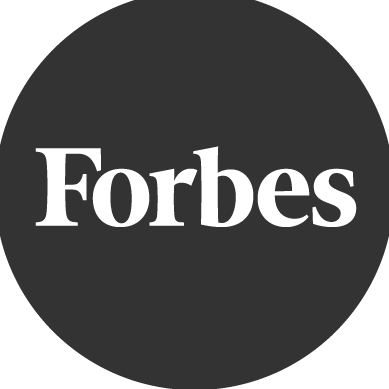 Save 15% This Weekend Only: Power Women Collection
Saturday, April 30, 2022
This Mothers Day, Get Mom the Perfect Gift This weekend only, save 15% on the Power Women's Collection with code MOM15 at checkout. Sale ends on Sunday May 1st, so don't delay! Shop Now Forbes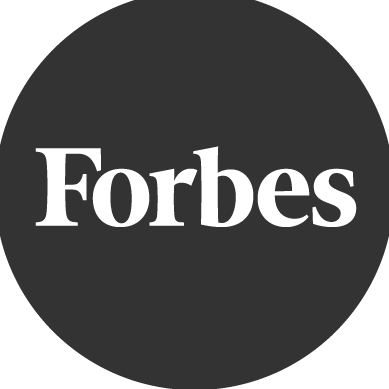 In Case You Missed It: April Events Now Available To Watch Online
Saturday, April 30, 2022
In Case You Missed It: ForbesWomen Summit Watch On Demand Explore recent conversations at Forbes events and watch the full recap videos below. Forbes brought together four leading business minds at the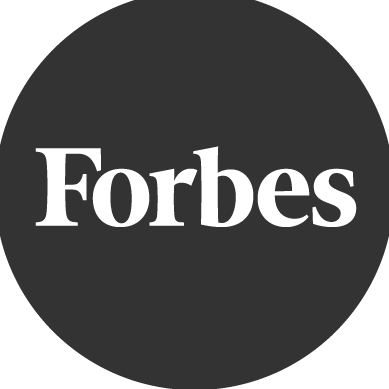 FYI: J.Crew Swimwear Is Majorly Discounted Right Now
Saturday, April 30, 2022
Plus: Way Day Is Over, But You Can Still Shop These 20 Awesome Wayfair Deals This Weekend All products and services featured are independently selected by Forbes Vetted contributors and editors. When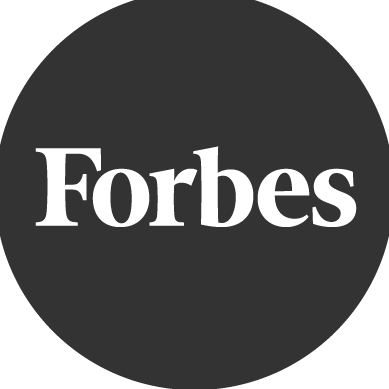 What's Hot About Heat Pumps | Calculating Carbon Handprints | Valuing Rainforests
Saturday, April 30, 2022
Plus: How To Protect The Future ADVERTISEMENT Forbes | Current Climate Hello, and welcome to this latest Current Climate issue, the last one I'm curating as my time at Forbes comes to an end.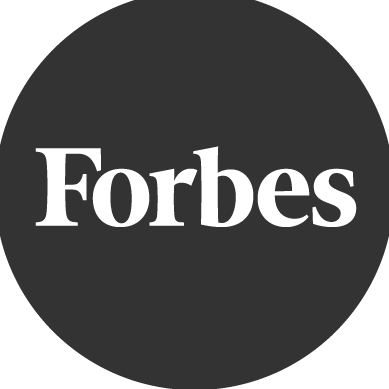 Ends At Midnight
Saturday, April 30, 2022
Don't sit this one out. The time to claim your million–dollar future is now. View in browser Offer Expires at Midnight Fellow Investor, Bitcoin and other crypto assets have shrugged off early-2022