4 Valentino Beauty Staples You Need This Summer
May. 11 2022

Presented by Valentino Beauty

As far as luxury makeup goes, there's simply no beating Valentino Beauty. It's nearly impossible to narrow down our favorites, but there *are* a few formulas we're particularly excited about for summer. For instance, the Very Valentino 24 HR Wear Liquid Foundation is foolproof and great for sweltering days, while the V-Lighter Face Base Primer and Highlighter adds the most stunning ethereal glow to the skin. You also can't go wrong with the brand's Eye2Cheek Eyeshadow and Blush, which has incredible staying power and comes in a slew of vibrant shades, like fuschia and tangerine. Complete your fresh summery look with defined arches using the Brow Trio Eyebrow Liner: a three-in-one formula that comes with a pencil, pen, and spooly brush for seamless application. Shop Now

Valentino Beauty

$58

Valentino Beauty

$40
You're receiving this email because you signed up to receive communications from BDG Media. If you believe this has been sent to you in error, please safely unsubscribe.

315 Park Ave. South, New York, NY 10010



Copyright 2021 BDG Media, Inc. All rights reserved.

Older messages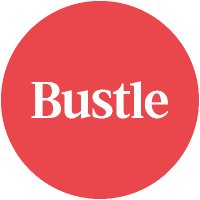 Crying On Main, So Hot Right Now
Thursday, May 12, 2022
Plus, this super easy look is about to be the hottest hairstyle of the summer. ‌ ‌ ‌ ‌ ‌ ‌ ‌ ‌ ‌ ‌ ‌ ‌ ‌ ‌ ‌ ‌ ‌ ‌ ‌ ‌ ‌ ‌ ‌ ‌ ‌ ‌ ‌ ‌ ‌ ‌ ‌ ‌ ‌ ‌ ‌ ‌ ‌ ‌ ‌ ‌ ‌ ‌ ‌ ‌ ‌ ‌ ‌ ‌ ‌ ‌ ‌ ‌ ‌ ‌ ‌ ‌ ‌ ‌ ‌ ‌ ‌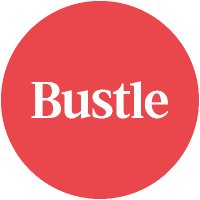 Please Respect Mia Khalifa's Rebrand
Tuesday, May 10, 2022
Plus, underboob swimsuits are about to take over summer. ‌ ‌ ‌ ‌ ‌ ‌ ‌ ‌ ‌ ‌ ‌ ‌ ‌ ‌ ‌ ‌ ‌ ‌ ‌ ‌ ‌ ‌ ‌ ‌ ‌ ‌ ‌ ‌ ‌ ‌ ‌ ‌ ‌ ‌ ‌ ‌ ‌ ‌ ‌ ‌ ‌ ‌ ‌ ‌ ‌ ‌ ‌ ‌ ‌ ‌ ‌ ‌ ‌ ‌ ‌ ‌ ‌ ‌ ‌ ‌ ‌ ‌ ‌ ‌ ‌ ‌ ‌ ‌ ‌ ‌ ‌ ‌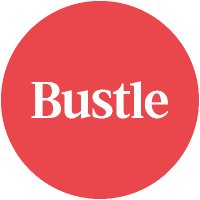 The 'Avatar' Sequel Looks Even More Gorgeous Than The Original
Tuesday, May 10, 2022
Plus, the 12 songs that are about to dominate summer. • May. 10, 2022 Up Next Your complete guide to industry-shaping entertainment news, exclusive interviews with A-list celebs, and what you should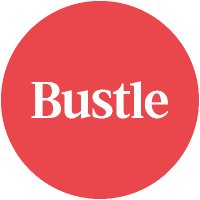 Mercury's Retrograde Is Bringing Some Chaos To Your Love Life
Monday, May 9, 2022
Plus, meet the real-life scrub nurse who's been in every season of 'Grey's. ‌ ‌ ‌ ‌ ‌ ‌ ‌ ‌ ‌ ‌ ‌ ‌ ‌ ‌ ‌ ‌ ‌ ‌ ‌ ‌ ‌ ‌ ‌ ‌ ‌ ‌ ‌ ‌ ‌ ‌ ‌ ‌ ‌ ‌ ‌ ‌ ‌ ‌ ‌ ‌ ‌ ‌ ‌ ‌ ‌ ‌ ‌ ‌ ‌ ‌ ‌ ‌ ‌ ‌ ‌ ‌ ‌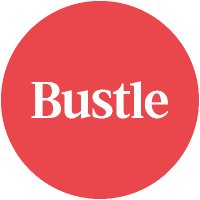 Team Exposed Thong Is Having An Amazing Week
Friday, May 6, 2022
Plus, this sex dilemma is *super* common for couples. ‌ ‌ ‌ ‌ ‌ ‌ ‌ ‌ ‌ ‌ ‌ ‌ ‌ ‌ ‌ ‌ ‌ ‌ ‌ ‌ ‌ ‌ ‌ ‌ ‌ ‌ ‌ ‌ ‌ ‌ ‌ ‌ ‌ ‌ ‌ ‌ ‌ ‌ ‌ ‌ ‌ ‌ ‌ ‌ ‌ ‌ ‌ ‌ ‌ ‌ ‌ ‌ ‌ ‌ ‌ ‌ ‌ ‌ ‌ ‌ ‌ ‌ ‌ ‌ ‌ ‌ ‌ ‌ ‌ ‌ ‌ ‌ ‌ ‌