Vox Sentences - One million fewer Americans
One million Americans have died from Covid-19; Finland wants to join NATO.
Tonight's Sentences was written by Jariel Arvin.
One million American lives lost
Anna Moneymaker/Getty Images
Thursday, President Joe Biden ordered flags to be flown at half-staff to remember at least 1 million Americans who have now died from Covid-19. [Axios / Ivana Saric]
Due to inconsistencies in record keeping, it's not clear when exactly the US passed the 1 million dead mark (some counts say it hasn't yet been reached), but federal officials say the grim milestone was hit Thursday. [CBS News / Alexander Tin]
Three-quarters of US deaths were among those 65 and older. And minorities have been twice as likely to die from the virus as white people. [ABC News / Arielle Mitropoulos]
Globally, 6.7 million deaths have been recorded, but the World Health Organization estimates that the actual toll of the pandemic is closer to 15 million. [Reuters / Maria Caspani]
The US vaccination campaign has helped to slow the rate of deaths, though they continue, currently averaging over 300 per day. [New York Times]
Thursday, Biden pledged an additional $200 million to the World Bank's efforts to fight Covid-19 globally and prepare for the next pandemic — but any funding must pass Congress. [CNN / Sam Fossum, Nikki Carvajal, Maegan Vazquez and Deidre McPhillips]
Finland wants to join NATO
Thursday, Finland announced it would like to join NATO following Russia's ongoing attack on Ukraine. [Associated Press / Jari Tanner]
"NATO membership would strengthen Finland's security," President Sauli Niinisto and Prime Minister Sanna Marin said in a joint statement. [BBC]
Finland shares an 810-mile border with Russia; the invasion of Ukraine caused the Nordic country to reconsider its tradition of military neutrality. According to recent polling from public broadcaster Yle, 76 percent of Finns support joining NATO, up from 25 percent a few years ago. [Guardian / Jon Henley]
Further NATO expansion is an outcome Russian President Vladimir Putin didn't want; Russia threatened Finland with military retaliation Thursday. [Politico / Victor Jack]
NATO Secretary-General Jens Stoltenberg said NATO would swiftly and warmly welcome Finland. NATO members will likely discuss Finland's application on June 28. [NBC News / Patrick Smith]
Thursday, the January 6 committee subpoenaed House Minority Leader Kevin McCarthy and other top Republicans to testify about efforts to overturn the 2020 election. [ABC News / Benjamin Siegel]
North Korea ordered a nationwide lockdown Thursday as it faces its first admitted coronavirus outbreak of the pandemic. [AP / Kim Tong-Hyung and Hyung-Jin Kim]
Trump officials and the meatpacking industry reportedly worked together to downplay the seriousness of the coronavirus to workers and prevent Covid-19 regulations. [Guardian / Nina Lakhani]
The US canceled oil lease sales in Alaska and the Gulf of Mexico, which means no new offshore drilling this year. [Washington Post / Anna Phillips]
| | |
| --- | --- |
| Reader contributions help keep newsletters like Sentences free for all. Support our work with a one-time gift today. | |
"As a nation, we must not grow numb to such sorrow. To heal, we must remember."
Anita Hill finally gets even

Vox's Fabiola Cineas talks with Anita Hill, whose testimony during the 1991 confirmation hearings for Justice Clarence Thomas highlighted the prominence of sexual harassment and unwanted sexual advances in the workplace.
This email was sent to you. Manage your email preferences or unsubscribe. If you value Vox's unique explanatory journalism, support our work with a one-time or recurring contribution.
View our Privacy Notice and our Terms of Service.
Vox Media, 1201 Connecticut Ave. NW, Floor 12, Washington, DC 20036.
Copyright © 2022. All rights reserved.
Older messages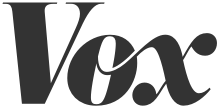 Will a failed abortion bill turn out voters?
Thursday, May 12, 2022
Plus, 90 percent of the Great Barrier Reef bleached this year. Senate Democrats fail to codify federal abortion rights; more than 90 percent of Australia's Great Barrier Reef experienced bleaching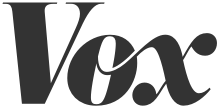 What's driving stock market volatility?
Tuesday, May 10, 2022
Plus, the Philippines elects a former dictator's son as president. Uncertainty drives US stock market volatility; the Philippines elects the son of a former dictator as president. Tonight's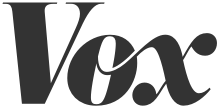 The White House's bleak Covid-19 projections
Monday, May 9, 2022
Plus, Sri Lanka's prime minister resigns. The White House warns of 100 million new Covid-19 cases in late 2022; Sri Lanka's prime minister resigns amid an unprecedented economic crisis.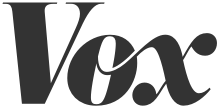 Your new crossword for Saturday May 07 ✏️
Saturday, May 7, 2022
Happy Saturday, crossword fans! We have six new puzzles teed up for you this week. Play the latest Vox crossword right here, and find all of our new crosswords from the previous week in one place.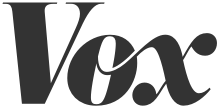 Louisiana can't wait for SCOTUS to overturn Roe
Friday, May 6, 2022
Plus, Boris Johnson's Conservatives lose local elections. Louisiana lawmakers move to make abortion a homicide; Boris Johnson's Conservative party loses seats in local elections. Tonight's