360Learning - Your L&D cheat code...
Sometimes, a little bit of help and advice is just what you need to get to the next level.

That's why we're a big fan of the cheat sheet—and our latest one on salary negotiation is sure to give you the upper hand. Scared to ask for a raise? Be sure to check out these top tips on how to demonstrate your impact on the business to really quantify your value.

This week, we've got all the advice you need to drive better learning outcomes, including some great guidance on how to work alongside subject-matter experts and build a community so that we can all learn from each other and get ahead.
And lastly, in the spirit of learning from each other, we're here with a fantastic breakdown on how collaborative learning can help future-proof your workforce and deliver what learners need, when they need it.

Now it's up to you to top your high score.

Don't forget to join the L&D Collective and connect with us on LinkedIn, Facebook, and Twitter!

🤓🤓🤓🤓🤓🤓


UK Cheat Sheet: Are You Being Paid What You're Worth?
Our recent L&D salary benchmark report found that 54% of UK L&D professionals don't feel comfortable asking for a pay rise. If this resonates and you need guidance on how to quantify your value in a way that will make your manager notice, you've come to the right place! Check out our top tips and learn how to demonstrate outcomes, not output, how to help yourself grow, and why being confident in the numbers is critical to getting the pay rise you deserve.

Top tips to a pay rise

--------------------------------

US Cheat Sheet: Scared to ask for a raise? Read this.


We asked American L&D professionals about their salary satisfaction. Guess what? A full 43% of those unhappy with their compensation are either unsure if they'd be comfortable asking for a raise, or are sure that they wouldn't be comfortable. If you're one of them, we've got just the thing: a salary negotiation cheat sheet. It'll walk you through how to approach this million-dollar question.
Worth its weight in gold

--------------------------------

L&D Masterclass Lesson 4: How to Work Alongside Subject-Matter Experts to Solve Business Problems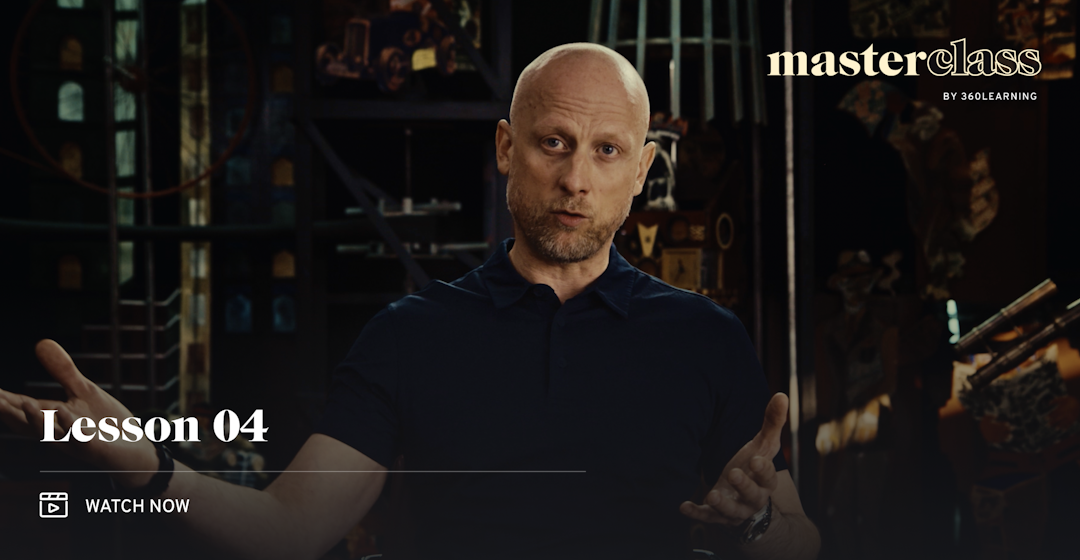 Asking subject-matter experts to pitch in with your latest learning initiative can be a tricky business. What if they're too busy? What if they just say no? In our latest L&D masterclass lesson, CLO David James is here with his playbook for working alongside experts to solve urgent business problems. The first step? Recognizing that user-generated content can't save us on its own–we need to set our sights higher.
Listen to the experts

--------------------------------

Busuu's 3-Step Playbook for Embedding Community in Self-Paced Language Program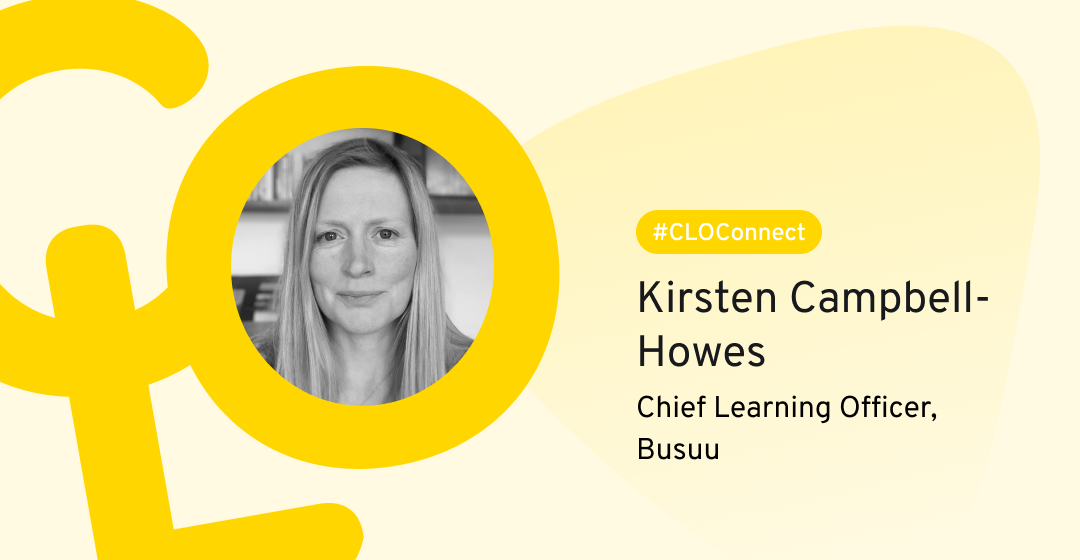 When it comes to learning a new language, self-paced learning isn't enough on its own—to become fluent you need social interaction. So, how can you combine self-paced study with social interaction to create an impactful language learning program? Busuu's Kirsten Campbell-Howes has all the answers in her three-step playbook. See how she embeds community into her self-paced courses for ultimate learner engagement.
I'm bilingual: what's your super power?
--------------------------------

Live Event: Upskilling from Within: How to Use Collaborative Learning and Curated Content to Future-Proof Your Workforce
Today, most people work three, four, or five+ jobs throughout their careers. For L&D teams, this rapidly evolving employment landscape can pose a challenge: How can you ensure your workforce has all the skills they need to be productive in a constantly changing world? Join David James, Chief Learning Officer at 360Learning, and Philippe Riveron, Co-founder, Chairman, and Head of Global Alliances at Edflex, for a discussion on how L&D teams can future-proof their workforce.

The proof is in the upskilling

--------------------------------

L&D Plus Product Design: How to Create Better Learning Experiences By Focusing on User Need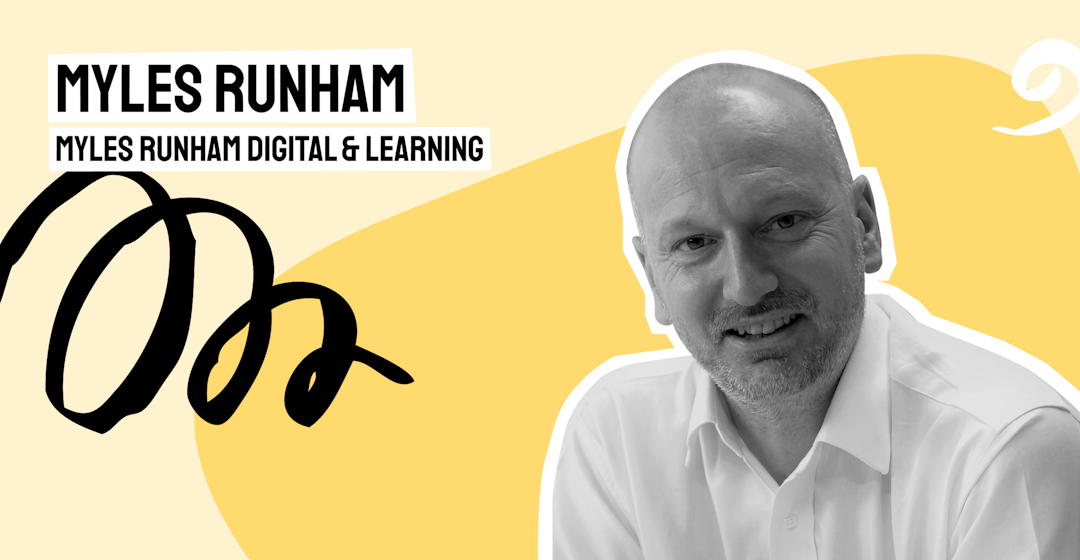 The last few years have been a little overwhelming for all of us in L&D. But what if we could use all this disruption as a chance to make some long-overdue changes to the way we help people learn? In our latest episode of the L&D Plus podcast, we speak to learning consultant Myles Runham about how the right product design focus can help us deliver what people really need, when they need it.

This is long overdue

And that's it from me this week! 💛,
Joei from 360Learning
P.S. If you have any questions or feedback, hit reply – I read every email and will get back to you personally.

What does 360Learning do? | Have a real person show you live
If you no longer wish to receive these emails, click on the following link: Unsubscribe

Key phrases
Older messages
[Powtoon x 360Learning] It's tomorrow, last chance to register!
Monday, May 23, 2022
Hello Historically, L&D teams have mapped out skills needs on a time horizon of 3-5 years. Today, that just doesn't cut it. Now, the optimal mix of skills and capabilities changes every 6-12
The average L&D salary is…
Thursday, May 19, 2022
How does yours stack up? Is money a taboo topic in your household? What about on a coffee date with friends? At the lunch table at work? When does it pay to talk about compensation, and when is
[You're Invited] How to create your workforce of the future
Tuesday, May 17, 2022
Hello Historically, L&D teams have mapped out skills needs on a time horizon of 3-5 years. Today, that just doesn't cut it. Now, the optimal mix of skills and capabilities changes every 6-12
A question of timing
Thursday, May 12, 2022
The right support at the right moment can work wonders. A dinner invitation you really should've said yes to. A missed stock opportunity. An ice cream that melts before you can enjoy it. Some
[Beyond Retro x 360Learning] webinar is today
Tuesday, May 10, 2022
Hello , Last chance to register to today's webinar "Beyond Retro: The secret to solving critical business challenges with peer-driven L&D! Ashley Emerson, then L&D Manager at Beyond