🗞 What's New: Is brainstorming startup ideas a waste of time?
Do you brainstorm new startup ideas?
Some founders struggle to identify a product to build. From focusing on what matters (paying customers!) to narrowing down an existing problem to solve better, these tips can help with brainstorming effectively.
TikTok is the hottest marketing platform, providing the highest organic reach. Here's how to build a TikTok marketing strategy that doesn't suck!
Founder Ramphis Reyes went from completely broke to steady income with his digital marketing agency, ARCTOS. Below, he shares what motivated him to launch his business, leave his small town, and defeat the fear of taking on the responsibility of being a solo founder.
Want to share something with over 95,000 indie hackers? Submit a section for us to include in a future newsletter. —Channing
🧠 Is Brainstorming Ideas a Waste of Time?
The majority of stories from successful indie hackers center around them solving their own problems. But what about those of us who don't have problems that weren't solved previously?
Does it make sense to brainstorm ideas daily, and try to find something that could be built? Or is it a waste of time?
Focus on what matters
Cagdi_xyz advises focusing on what matters: Paying customers.
How can you validate that? By putting your work out there and seeing how people respond to it. Start as lean as possible. Speak to people whose pain point you want to solve, and see if you can convert them without the product.
Alternatively, you can build a quick landing page or super lean MVP to see how people respond to it. You can even start by offering a manual service at first before building all of that stuff out. You'll know that it has potential when it's comparatively easy to get users, even when your solution is in its infancy.
In summary, try finding out if the pain point that you identified is pressing enough before committing yourself to building. Of course, research is important. But it's more important to identify whether there is a large enough market for your idea.
I'd say that brainstorming definitely has its place. I've also read about people who brainstormed with specialized people to identify problems. Personally, I usually come up with ideas while working on something. So make sure to not just sit still. In the end, just try out a bunch of things, and you'll eventually find what works for you.
Brainstorming helps you start something
Courtland Allen believes that brainstorming is certainly worthwhile:
Brainstorming dramatically raises your chances of starting something that works. I wrote a guide about brainstorming ideas here.
When it comes to not having problems that weren't solved previously, use that as a prompt to kickstart brainstorming. Other prompts include: What problems are people paying a lot of money to solve? What problems are becoming increasingly popular every year? What problems are experienced by the kinds of people I like hanging out with?
Secondly, what does it matter if a problem was solved previously? Stripe, Uber, Airbnb, Canva, Figma, Discord, and Asana are some of the biggest and most innovative startups. All of them solved problems that were previously solved by others. Why would you need to be more innovative than them? It's okay to compete to solve an existing problem. In fact, I'd say that's better than trying to blaze a trail to solve an unsolved problem, because in the latter case, there's no strong proof that anyone even cares about the problem.
Most importantly, if you think you don't have any unsolved problems, you should reevaluate the definition of "problem." Every time you complain about something, ask a question, pay for a product or service, or take literally any action whatsoever, it's because you're solving a problem or fulfilling a desire. You're drowning in problems on a daily basis, and the solutions you turn to are often far from perfect.
Stop looking for problems to solve
Chris Monk says that the answer is to stop looking for problems to solve:
I wrote an article about this not too long ago, actually. I know that brainstorming is what everyone says to do, but the reality is that many problems have already been solved.
Instead of looking for problems to solve, look to what people currently believe is the best way to achieve their most desirable outcome, and hone in on why it is wrong or no longer valid. Then, create a new belief about the best way to reach that outcome. This is what the companies that I referenced in that article have done.
This framework is very effective and cheap. You don't need to build an extensive product to actually make money.
What are your thoughts on brainstorming? Share in the comments below!
Discuss this story.
📰 In the News
📩 Four Gmail productivity boosters that you're probably not using.
💀 Is social audio already dead?
🗣 Here's everything that Apple just announced at the WWDC 2022 keynote.
❄️ Crypto winter has come, and Coinbase is in trouble.
👀 Breaking down the arrest of a former OpenSea exec.
🎯 How to Nail TikTok Ads
from the Hustle Newsletter by Shân Osborn
Everyone is talking about TikTok right now, and you probably have a ton of questions. So, we rounded up tips from community experts to help you build a TikTok strategy that doesn't suck. Buckle up!
Trendster and marketing director Matt Czelej has diverted 50-90% of his customers' Facebook budgets into TikTok over the past few months. Here are his top four tips to get you started:
1. Make sure you set up attribution right:
One problem with TikTok is that it underreports attribution by 2.5x-3x. Matt wrote:
If you're going to launch ads, it's very important to leverage post-purchase surveys that ask your customers how they found you. One of the apps we use for this is called Enquire Post Purchase Survey.
Without post-purchase surveys, it's very difficult to determine the success of each social platform.
2. Your content needs to be native to the platform:
Creativity is what drives success, so don't make ads...make TikToks.
Set up a profile, and spend time familiarizing yourself with how the platform works. Steer clear of agencies.
*Nerdy Nuts founder TikTok wizard Craig weighs in. Source: Facebook
The type of content that performs, per Matt:
Three reasons why I love XYZ: 15 second intro with this line, then unpack.

TikTok made me buy it: Showcase the product. This can include a "why" and "how."

Best gifts for girlfriends, part seven: Video series with multiple parts perform really well.

Order walkthrough: Show the product, then show a walkthrough of your site, and finally, show how to order.

If you're looking for better hair... Then jump into your product and how it helps you achieve this.
The best videos have really good hooks, and the community recommends leveraging creator-driven and user generated content where possible.
When you're ready to launch, Matt suggests having 3-5 pieces of creative content.
3. Focus on direct to purchase:
TikTok ads can provide a boost to many different points in the funnel. Matt recommends focusing on TikToks that direct customers straight to purchase:
If you're just launching, I recommend optimizing for add to cart or purchase. Our go-to is purchase, though. We've found that over time, purchase provides us with the best results.
4. Experiment with TikTok features:
For example, you may not have heard about:
Spark ads: Allows creators to share their video assets with business for ad purposes (AKA whitelisting).
Custom profiles: When ad viewers click your profile, they are diverted straight to your brand's URL.
*Reach out to Matt on Facebook if you have any questions!
For more high-value TikTok tips, check out:
What are your top TikTok strategies? Share in the comments below!
Subscribe to the Hustle Newsletter for more.
👥 10M Users, Zero Funding
by Aytekin Tank
Happiness:
Desire fuels motivation.
Struggling to get motivated can indicate that you're not on the right path...and that's fine. Just be honest with yourself.
If everything checks out, but you're still struggling, try reading about successful companies in your industry. Work from an office instead of your home. Rest on the weekends to avoid burnout. Create systems and routines that replace the need for motivation.
Discuss this story.
💻 Ramphis Reyes Went From Broke to Booked
Hi indie hackers! I'm Ramphis Reyes, founder of ARCTOS, a digital marketing agency. I went from being completely broke to building a business with a steady income.
Here's my story!
The background
I was born and raised in a modest town in the Dominican Republic. In 1997, I got my first computer with Adobe Photoshop, and instantly fell in love. I started communicating with friends in Chile who taught me a lot about graphic design. I don't come from a family of founders, nor does my family have a business.
When it came time for college, my parents didn't have the funds to send me to the capital to study what I wanted to, which was graphic design. So, I attended my local university. I majored in Hotel Business Administration, since tourism is huge in the DR. We live where you vacation!
Because I was poor, I walked over 10 miles to get back and forth to the university during my time there. At 21 years old, I graduated from college and worked in Punta Cana for a while. In 2012, a friend was looking for a graphic designer to create company ads. As a self-taught person, I didn't really know how to design ads, but I decided to try. I prepared a few designs to show my potential.
The result? They picked me. The problem? They were in Santo Domingo, the capital, and I was living in a small town far away from my new position.
The struggle
How was I supposed to leave my small town with no money? I decided to take out a micro-loan of $258 dollars. I rented an apartment and paid the landlord $207 as a retainer. That left me with just $51 dollars to survive until my first paycheck, which was 25 days away.
I was trying to improve my life, and this was only one of the many struggles that I encountered while living alone in Santo Domingo. I was hungry. Sometimes, I went to my best friend's house to eat something. I washed my clothes with my bare hands (here in the DR, you have to buy all of your appliances) and I walked over two miles to get to my new job every day.
I discovered that I had a founder's spirit, so outside of my new position, I started knocking on doors. Soon, I landed my first client as a freelance graphic designer.
Leveling up
I launched a business with some friends of mine. 60'S FLOWERS was the first e-commerce clothing site in the Dominican Republic, but it went nowhere. It was an enormous hassle to manage all the graphics, create a website, interview and hire models, be there for the photoshoots, iron clothes for the models, etc. I did everything, but I also learned a lot. Revenue? None. The business also ate all of my savings. Founder's Error 101.
I still had steady income from freelancing, but I was afraid of leveling up. Finally, I took the leap and started ARCTOS in 2014. I started invoicing clients properly, paying my taxes, and focusing all of my energy on increasing revenue for the global brands that we manage. But I was not fully focusing on my company, and I was also afraid to hire more people because of the responsibility of employing someone.
In 2021, I rebranded and created a Brand Book, an asset I was lacking in the company. I created a new website, and converted the business to a productized service. Now, ARCTOS offers digital marketing solutions for startups willing to test new products, services, or SaaS by subscribing to one of our tiers from web design and development, branding, or social media management. We have also partnered with US companies like The Social Rooster to launch our influencer marketing service.
We have worked for Google Entrepreneurs, Skoda, BYD, Wurth, Honda, Casa de Campo, and many others. Now, we are a team of 11, and I'll be launching our service on Product Hunt soon.
After eight years of hard work, this is only the beginning! I'm doing much better spiritually and economically, and I have invested a lot of time in my mental health. For me, that's everything! I went from being afraid to push myself into too much responsibility, to now being ready for the next level. Can't wait to give back to the Indie Hackers community!
Discuss this story.
🐦 The Tweetmaster's Pick
I post the tweets indie hackers share the most. Here's today's pick:
🏁 Enjoy This Newsletter?
Forward it to a friend, and let them know they can subscribe here.
Also, you can submit a section for us to include in a future newsletter.
Special thanks to Jay Avery for editing this issue, to Gabriella Federico for the illustrations, and to Eugene Zolotarenko, Shân Osborn, Aytekin Tank, and Ramphis Reyes for contributing posts. —Channing
Indie Hackers | Stripe | 510 Townsend St, San Francisco, California 94103
You're subscribed to the Indie Hackers Newsletter. Click here to

unsubscribe

.

Older messages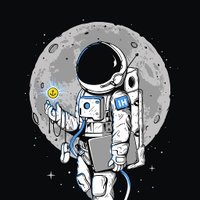 Today's Digest: The minimum viable testing process for evaluating startup ideas
Monday, June 6, 2022
Your Indie Hackers community digest for June 6th ‌ ‌ ‌ ‌ ‌ ‌ ‌ ‌ ‌ ‌ ‌ ‌ ‌ ‌ ‌ ‌ ‌ ‌ ‌ ‌ ‌ ‌ ‌ ‌ ‌ ‌ ‌ ‌ ‌ ‌ ‌ ‌ ‌ ‌ ‌ ‌ ‌ ‌ ‌ ‌ ‌ ‌ ‌ ‌ ‌ ‌ ‌ ‌ ‌ ‌ ‌ ‌ ‌ ‌ ‌ ‌ ‌ ‌ ‌ ‌ ‌ ‌ ‌ ‌ ‌ ‌ ‌ ‌ ‌ ‌ ‌ ‌ ‌ ‌ ‌ ‌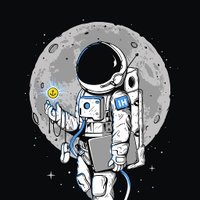 Today's Digest: Screen Recording Software with Cam circle in the bottom?
Sunday, June 5, 2022
Your Indie Hackers community digest for June 5th ‌ ‌ ‌ ‌ ‌ ‌ ‌ ‌ ‌ ‌ ‌ ‌ ‌ ‌ ‌ ‌ ‌ ‌ ‌ ‌ ‌ ‌ ‌ ‌ ‌ ‌ ‌ ‌ ‌ ‌ ‌ ‌ ‌ ‌ ‌ ‌ ‌ ‌ ‌ ‌ ‌ ‌ ‌ ‌ ‌ ‌ ‌ ‌ ‌ ‌ ‌ ‌ ‌ ‌ ‌ ‌ ‌ ‌ ‌ ‌ ‌ ‌ ‌ ‌ ‌ ‌ ‌ ‌ ‌ ‌ ‌ ‌ ‌ ‌ ‌ ‌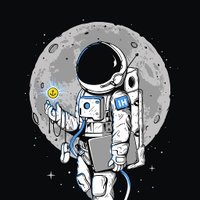 Top Milestones: So I skipped a few steps, big deal?
Sunday, June 5, 2022
Top milestones for the week from your fellow indie hackers. ‌ ‌ ‌ ‌ ‌ ‌ ‌ ‌ ‌ ‌ ‌ ‌ ‌ ‌ ‌ ‌ ‌ ‌ ‌ ‌ ‌ ‌ ‌ ‌ ‌ ‌ ‌ ‌ ‌ ‌ ‌ ‌ ‌ ‌ ‌ ‌ ‌ ‌ ‌ ‌ ‌ ‌ ‌ ‌ ‌ ‌ ‌ ‌ ‌ ‌ ‌ ‌ ‌ ‌ ‌ ‌ ‌ ‌ ‌ ‌ ‌ ‌ ‌ ‌ ‌ ‌ ‌ ‌ ‌ ‌ ‌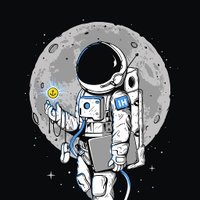 Today's Digest: What do you think of this idea?
Saturday, June 4, 2022
Your Indie Hackers community digest for June 4th ‌ ‌ ‌ ‌ ‌ ‌ ‌ ‌ ‌ ‌ ‌ ‌ ‌ ‌ ‌ ‌ ‌ ‌ ‌ ‌ ‌ ‌ ‌ ‌ ‌ ‌ ‌ ‌ ‌ ‌ ‌ ‌ ‌ ‌ ‌ ‌ ‌ ‌ ‌ ‌ ‌ ‌ ‌ ‌ ‌ ‌ ‌ ‌ ‌ ‌ ‌ ‌ ‌ ‌ ‌ ‌ ‌ ‌ ‌ ‌ ‌ ‌ ‌ ‌ ‌ ‌ ‌ ‌ ‌ ‌ ‌ ‌ ‌ ‌ ‌ ‌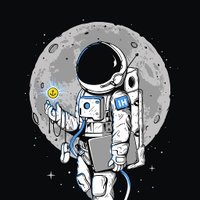 🗞 What's New: The power of niche, mini-SaaS products
Saturday, June 4, 2022
Also: Tips for interviewing your customers! ‌ ‌ ‌ ‌ ‌ ‌ ‌ ‌ ‌ ‌ ‌ ‌ ‌ ‌ ‌ ‌ ‌ ‌ ‌ ‌ ‌ ‌ ‌ ‌ ‌ ‌ ‌ ‌ ‌ ‌ ‌ ‌ ‌ ‌ ‌ ‌ ‌ ‌ ‌ ‌ ‌ ‌ ‌ ‌ ‌ ‌ ‌ ‌ ‌ ‌ ‌ ‌ ‌ ‌ ‌ ‌ ‌ ‌ ‌ ‌ ‌ ‌ ‌ ‌ ‌ ‌ ‌ ‌ ‌ ‌ ‌ ‌ ‌ ‌ ‌ ‌ ‌ ‌ ‌