Can the Senate find a compromise on gun reform?
The Senate could reach a bipartisan agreement on gun control this week; the CDC raises the warning level for monkeypox.
On June 8, 2022, 3:30-4:15 pm (ET), join Vox staffers Umair Irfan, Neel Dhanesha, and Rebecca Leber for a Twitter Spaces chat about their reporting on the solutions we have to break the grip air conditioning has on us all. RSVP here.
Tonight's Sentences was written by Jariel Arvin.
The Senate weighs a narrow gun reform deal
A group of Democratic and Republican senators hope to reach a deal on gun reform this week, following several recent mass shootings. [ABC News / Libby Cathey]
The legislation will reportedly encourage states to adopt "red flag laws," which allow firearm access to be restricted for people considered dangerous. It will also provide funding for school security and mental health, and could expand background checks for people under 21. [Politico / Burgess Everett and Marianne Levine]
That falls short of what President Joe Biden and some Democrats wanted: raising the minimum age for purchasing an assault weapon to 21, expanding background checks, and banning assault weapons and high-capacity magazines. [CBS News]
However, Sen. John Cornyn (R-TX), who is leading negotiations for Republicans, wants narrower measures that he thinks can pass the evenly divided Senate. Democrats, led by Sen. Chris Murphy (D-CT), agree. [New York Times / Carl Hulse]
Meanwhile, actor and Uvalde, Texas, native Matthew McConaughey implored Congress to enact reasonable gun control measures from the White House briefing room on Tuesday. [Deadline / Ted Johnson]
The CDC increases monkeypox alert for US travelers
The CDC raised the monkeypox alert level to 2 on Monday, urging US travelers to take "enhanced precautions" — though the risk for Americans remains low. [CNN / Forrest Brown]
Under the new guidance, people should seek medical help if experiencing symptoms, including skin rashes, lesions, and fever. The treatable monkeypox virus spreads through close bodily contact. [CNBC / Karen Gilchrist]
On Monday, there were 1,019 confirmed cases in 29 countries outside Africa. (Monkeypox typically appears in some west and central African countries.) The UK led with 302 cases while the US has reported 30. [CDC]
There's concern the US may be missing cases, however, due to a testing bottleneck. Health experts say more widespread testing is needed to contain the virus. [StatNews / Helen Branswell and Andrew Joseph]
The Department of Homeland Security has warned of an increased risk of extremist violence ahead of the midterm elections. [CNN / Whitney Wild]
| | |
| --- | --- |
| Reader contributions help keep newsletters like Sentences free for all. Support our work with a one-time gift today. | |
"I am prepared to fail. But every single day, we are getting closer to success, not farther away."
Making sense: The sixth sense

Sean Illing talks with comedian and author Michael Ian Black about his book A Better Man, in which Black writes a letter to his son about masculinity, vulnerability, and the importance of empathy, among other things.
This email was sent to you. Manage your email preferences or unsubscribe. If you value Vox's unique explanatory journalism, support our work with a one-time or recurring contribution.
View our Privacy Notice and our Terms of Service.
Vox Media, 1201 Connecticut Ave. NW, Floor 12, Washington, DC 20036.
Copyright © 2022. All rights reserved.
Older messages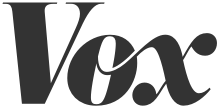 The January 6th panel goes primetime
Monday, June 6, 2022
Plus, Boris Johnson survives a vote of no confidence. The January 6th committee begins airing its findings this week; UK's prime minister survives a vote of no confidence. And new from Vox: We just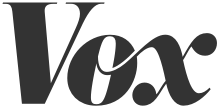 Your support helps us keep Vox free
Saturday, June 4, 2022
‌ ‌ ‌ ‌ ‌ ‌ ‌ ‌ ‌ ‌ ‌ ‌ ‌ ‌ ‌ ‌ ‌ ‌ ‌ ‌ ‌ ‌ ‌ ‌ ‌ ‌ ‌ ‌ ‌ ‌ ‌ ‌ ‌ ‌ ‌ ‌ ‌ ‌ ‌ ‌ ‌ ‌ ‌ ‌ ‌ ‌ ‌ ‌ ‌ ‌ ‌ ‌ ‌ ‌ ‌ ‌ ‌ ‌ ‌ ‌ ‌ ‌ ‌ ‌ ‌ ‌ ‌ ‌ ‌ ‌ ‌ ‌ ‌ ‌ ‌ ‌ ‌ ‌ ‌ ‌ ‌ ‌ ‌ ‌ ‌ ‌ ‌ ‌ ‌ ‌ ‌ ‌ ‌ ‌ ‌ ‌ ‌ ‌ ‌ ‌ ‌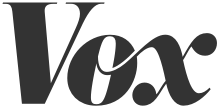 Your new crossword for Saturday Jun 04 ✏️
Saturday, June 4, 2022
Happy Saturday, crossword fans! We have six new puzzles teed up for you this week. Play the latest Vox crossword right here, and find all of our new crosswords from the previous week in one place.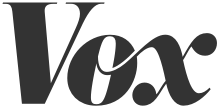 Uvalde. Now Tulsa. Will Congress act?
Saturday, June 4, 2022
Plus, North Korea's worsening Covid019 outbreak. ‌ ‌ ‌ ‌ ‌ ‌ ‌ ‌ ‌ ‌ ‌ ‌ ‌ ‌ ‌ ‌ ‌ ‌ ‌ ‌ ‌ ‌ ‌ ‌ ‌ ‌ ‌ ‌ ‌ ‌ ‌ ‌ ‌ ‌ ‌ ‌ ‌ ‌ ‌ ‌ ‌ ‌ ‌ ‌ ‌ ‌ ‌ ‌ ‌ ‌ ‌ ‌ ‌ ‌ ‌ ‌ ‌ ‌ ‌ ‌ ‌ ‌ ‌ ‌ ‌ ‌ ‌ ‌ ‌ ‌ ‌ ‌ ‌ ‌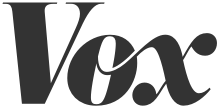 Biden's EPA restores water protection rule
Saturday, June 4, 2022
Plus, 100 days of war in Ukraine. ‌ ‌ ‌ ‌ ‌ ‌ ‌ ‌ ‌ ‌ ‌ ‌ ‌ ‌ ‌ ‌ ‌ ‌ ‌ ‌ ‌ ‌ ‌ ‌ ‌ ‌ ‌ ‌ ‌ ‌ ‌ ‌ ‌ ‌ ‌ ‌ ‌ ‌ ‌ ‌ ‌ ‌ ‌ ‌ ‌ ‌ ‌ ‌ ‌ ‌ ‌ ‌ ‌ ‌ ‌ ‌ ‌ ‌ ‌ ‌ ‌ ‌ ‌ ‌ ‌ ‌ ‌ ‌ ‌ ‌ ‌ ‌ ‌ ‌ ‌ ‌ ‌ ‌ ‌ ‌ ‌ ‌ ‌ ‌