A Brilliant Content Strategy Framework, Every Novel Plot, and How We Became Content Machines
10 stories we've enjoyed this week
Hi All,
We're going to be starting a new thing. It's for people like you. People who really like to discover and share nice things. Inspiring things. Smart things. It's for people who work alone or who don't have show-and-tells or inspiration sessions in their workplace.

It's for people who like to share things they've found or just like to sit quietly in the background whilst other people share the nice things they've found. It's not for people to talk about a thing they made. It's for people to talk about a thing they wish they had made.

Does that sound like something you'd be interested in?

Enjoy the newsletter. The weekend has officially landed!
Hugh
How can we help you?

Storythings is a strategy and content company based in Brighton and London. We'd love to help you with some creative and bold ideas.

Here's 3 reasons to get in touch.

1. You want to talk to us about content production: podcasts, videos, animations, illustrations, editorial.

2. You want to talk to us about content strategy or format development.

3. You want to create a brand or an identity that makes it easier to communicate your message.

We do other things too. We're very friendly and always enjoy meeting people, so get in touch.
12 Brand and Content Framework
Friend of Storythings, Steve Bryant, has developed this really brilliant and simple framework to help you develop strategy, voice and content. It's over 100 slides long and can be done in an afternoon.
(Deck)

Humans of New York: Detra's Story
Humans of New York is known for its one-photo mini profiles of people on Instagram, but Detra has lived such a wild life that she got 15. Her story takes you from small-town Arkansas to Harlem, and she knows "what I bring to the table is rich."
(Instagram story in 15 photos

)



Algorithms and the Attention Hacks of Pistol
It's always a joy to see Deborah Carver's newsletter drop into my inbox. This week Deborah looks at algorithmic decision-making and the value of good stories, as surfaced in an episode of Barry. She finishes by looking at the editing on Danny Boyle's Pistol. Interestingly, what Deborah doesn't like is one of the things I've enjoyed about it. I completely get the many frustrations people are having with the series but I'm four episodes in and still enjoying the ride.


(5 min read)



This List of Novel Plots Will Ruin Reading for You
Don't say you weren't warned!
(1 min read)

A Brilliant Small Way to Introduce Creativity into Your Daily Routine
I loved this short story on how Ryan McManus warmed up his creative muscles in the morning whilst leaving lunch notes for his son: "Creativity is a bit like exercise—it's sometimes best to find small opportunistic ways to include it in your daily routine rather than commit to a large-scale change of lifestyle."


(3 min read)



A Short History of Tech Predictions
What do Google Glass and Pokémon Go have in common? They didn't change the world despite bold predictions. Bold predictions about tech rarely deliver. This piece looks at two reasons why.


(4 min read)



How the Internet Turned Us into Content Machines
The New Yorker takes a look at two new books that examine how social media has pushed users into a brutal race to the bottom: "Eichhorn uses the potent term "content capital"—a riff on Pierre Bourdieu's 'cultural capital'—to describe the way in which a fluency in posting online can determine the success, or even the existence, of an artist's work. Where "cultural capital" describes how particular tastes and reference points confer status, "content capital" connotes an aptitude for creating the kind of ancillary content that the Internet feeds upon. Since so much audience attention is funnelled through social media, the most direct path to success is to cultivate a large digital following. 'Cultural producers who, in the past, may have focused on writing books or producing films or making art must now also spend considerable time producing (or paying someone else to produce) content about themselves and their work.'"
(6 min read)

Great Lives: Gil Scott Heron
You don't have to be a fan of the artist to enjoy this episode of the BBC radio series Great Lives. It features the brilliant story of Malik Al Nasir who bumped into Gil at a gig in Liverpool and took him on a bus tour of the city just after the riots. Gil invited Malik on tour and he became his protégé, spending 22 years on the road with him.


(27 min listen)



You Only Have One Shot: How Film Cameras Won Over the Young
A new wave of enthusiasts are eschewing the convenience of digital photography in favour of an older, slower, 'magical' tech.
(4 min read)

Apparently, People Over 50 Aren't Talented Enough to Write Banner Ads
One of the many reasons why advertising needs to have a word with itself.
(Tweet)
We hope you've enjoyed this week's newsletter. I'm sure some of your friends would love to read it. Sharing it would be really appreciated. If you've received this from a friend you can subscribe here and get it direct to your inbox every Friday.

Thanks for reading and see you all next week,

Hugh, Matt, Anjali and the team at Storythings
unsubscribe from this list
update subscription preferences
Older messages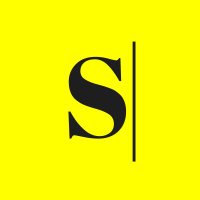 Presentation Advice, a Short Storytelling Course and the Latest Trends in Podcasting
Friday, May 27, 2022
View this email and the newsletter archive in your browser 10 stories we've enjoyed this week Animation with the words 'Job Alert' alternating colours. The background is constantly changing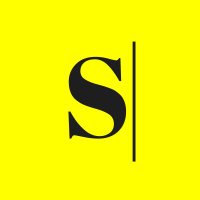 What Makes Digital Content Successful Now, How to Sell Innovative Ideas and The Guardian Bets on Newsletters
Friday, May 20, 2022
View this email and the newsletter archive in your browser 10 stories we've enjoyed this week Illustration by Olivia Twist - Work with her Hi All, A couple of messages from friends of Storythings.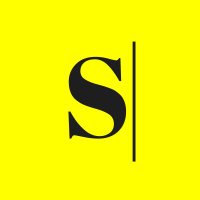 Seth Godin on Paul McCartney, Steve Jobs on Analogies, and 100+ Tools From Do Lectures
Friday, May 13, 2022
View this email and the newsletter archive in your browser 10 stories we've enjoyed this week A black woman with orange hair and a purple head covering blows a yellow bubble out of her mouth.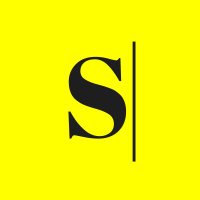 How Desert Island Discs Was Pitched, A Trick For Writing a First Draft and the Psychology of Collecting
Friday, May 6, 2022
View this email and the newsletter archive in your browser 10 stories we've enjoyed this week Animated gif of a street scene in Delhi. A fruit sales man fills a bucket with fruit for a woman on a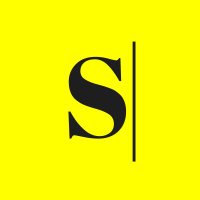 103 Bits of Advice From Kevin Kelly, Adam Buxton + Tim Key plus the Secret Code of Beauty Spots
Friday, April 29, 2022
View this email and the newsletter archive in your browser 10 stories we've enjoyed this week Image by artist Catalina Vasquez - Hire her Hi All, Hope you've all had a great week. Do you have