The best email content and news—handpicked and
delivered to your inbox every week.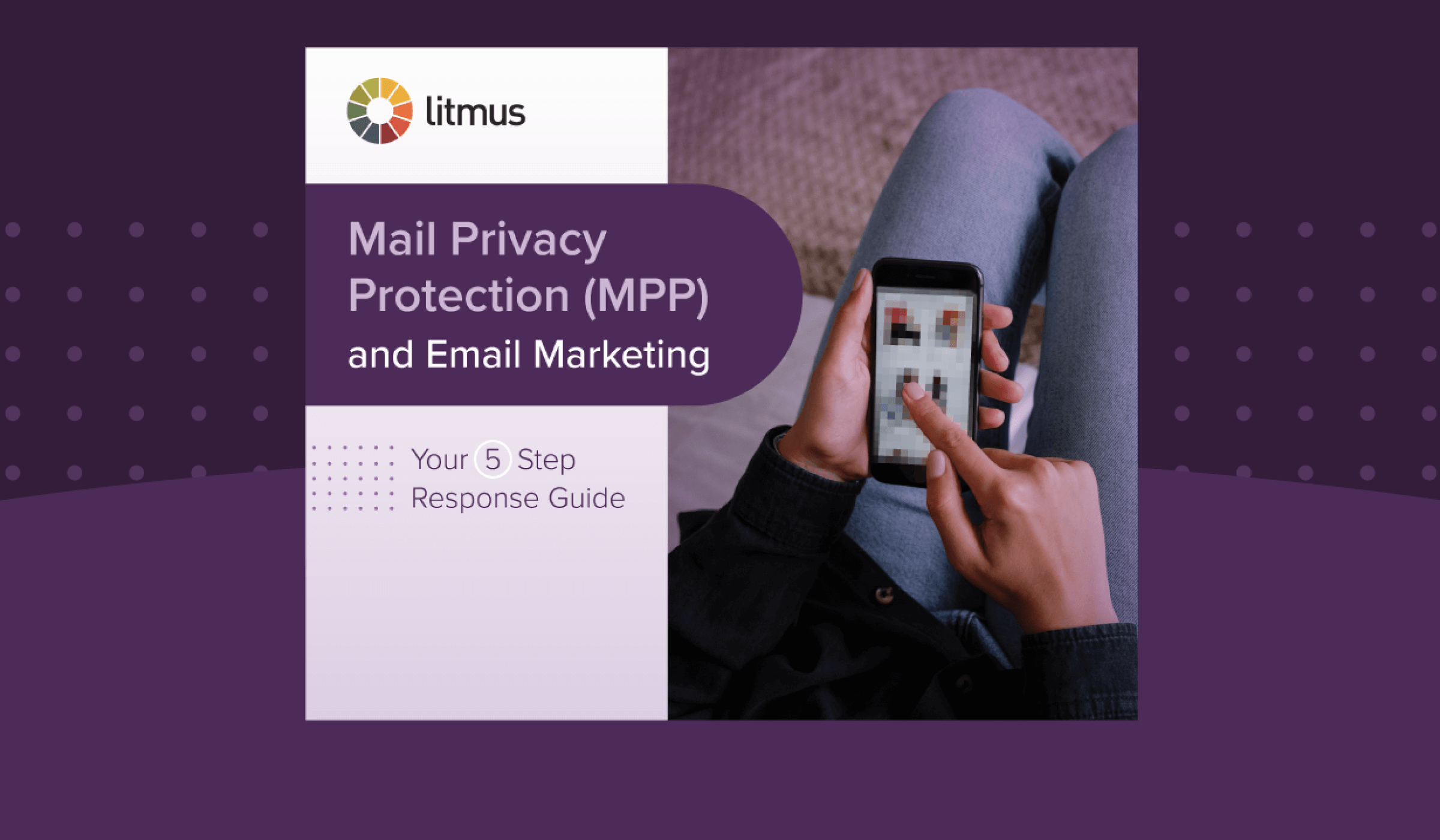 Guide
Remember when they said "email marketing is dead"? Well, it didn't die. Neither did open rates.

After Apple announced Mail Privacy Protection (MPP) last June, our engineering team began testing how MPP would work before its release in September.

We've compiled what we now know about MPP's impact in email along with our recommendations for how to deal with MPP in our latest guide.
Kimberly Huang (she/her)
Content Marketing Specialist
Your subscriber data is powerful. And it's key for more personalized emails. We're getting tips on data hygiene from Klaviyo, Simon Data, and Kickdynamic next week.
The most popular email clients last month were Apple, Gmail, and Outlook. Get a breakdown of opens by environment, device, Light Mode vs. Dark Mode, and more.
Registration is now open for Litmus Live! Here are the top 5 things to know about Litmus Live.
Kim's Reading Corner
The team at ReallyGoodEmails put together a collection of emails sent from brands during Pride Month.
Skincare and haircare brand The Body Deli shared how they built a robust email strategy and a mailing list of 100k loyal subscribers.
Need a little inspo for the next email you write? Eddie Shleyner browses street photos to get his writing gears churning.
Hey, hi, hello! Kim here
I'm a digital marketer turned email marketer, which led me to what I do now: content, social, and other cool projects (like this) at Litmus.

We're all email geeks here so I'm wondering: How long have you worked in email for?
The answer is C. After Apple iPhone (iOS Mail), the second most popular mobile open environment in May 2022 was Google Android, with a share of 34.7%, up 4.4% percentage points (30.3% in April).