STAR method for interview questions. @ Irrational Exuberance
Hi folks,
This is the weekly digest for my blog, Irrational Exuberance. Reach out with thoughts on Twitter at @lethain, or reply to this email.
---
Posts from this week:
- STAR method for interview questions.

---
A few weeks ago my learning circle started working through each others' career checkups. Following that, a few folks started talking about framing their experience effectively in interviews. Around the same time, Thiago Ghisi shared a few nice tweets about using the STAR format to answer interview questions. Pulling those all together, it felt like a good time to pull together a quick template to practice using the STAR format to share experiences. I also write up a few example answers from my own experience.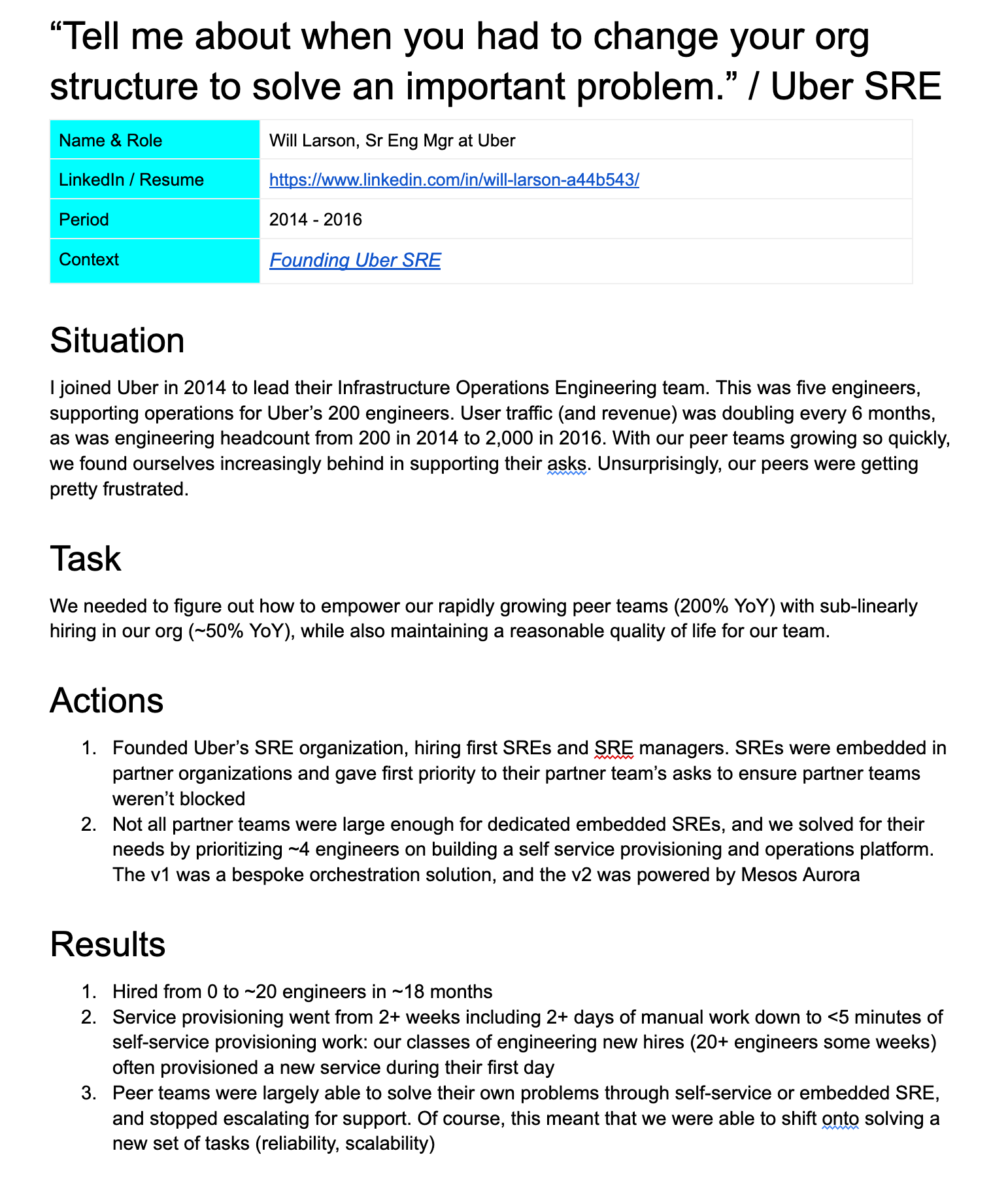 The STAR format comes down to:
Situation surrounding your Task
Task you undertook (or were assigned) to address the Situation
Actions to accomplish the Task
Results of your Actions
I've personally never used the STAR method in interviews, but have organically gotten to a similar structure. One challenge in interviews is that you want to come across as engaged and present, and it's easy for structure to get in your way. Even if you don't directly incorporate something quite this methodical into your answers, I found it helpful to practice with folks on formatting their stories this way.
Examples
How to use
Once a year or so, think through your recent work that might work well in a scenario interview (e.g. "Tell me about a time when you…")
Move the template into a repository of all your STAR narratives
Answer the top four sections: Situation, Task, Actions, Results
Optionally answer the other questions below for more practice
Share your answer with a coworker you worked with during that period of time: what important pieces are missing?
Share your answer with someone who didn't work with you at that time: what's missing from the narrative to translate to folks who weren't there?
Reread your narratives before starting an interview process
---
That's all for now! Hope to hear your thoughts on Twitter at @lethain!
This email was sent to you
why did I get this?    

unsubscribe from this list

    

update subscription preferences


Will Larson · 77 Geary St · co Calm 3rd Floor · San Francisco, CA 94108-5723 · USA



Key phrases
Older messages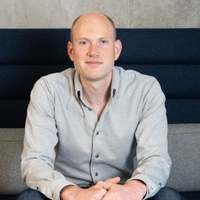 Career checkup template. @ Irrational Exuberance
Wednesday, June 8, 2022
Hi folks, This is the weekly digest for my blog, Irrational Exuberance. Reach out with thoughts on Twitter at @lethain, or reply to this email. Posts from this week: - Career checkup template. Career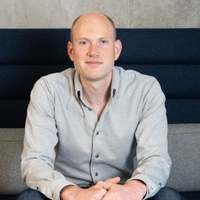 Plagarism, idea theft, and writing online. @ Irrational Exuberance
Wednesday, May 25, 2022
Hi folks, This is the weekly digest for my blog, Irrational Exuberance. Reach out with thoughts on Twitter at @lethain, or reply to this email. Posts from this week: - Plagarism, idea theft, and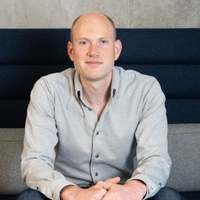 Moving the finish line. @ Irrational Exuberance
Wednesday, May 18, 2022
Hi folks, This is the weekly digest for my blog, Irrational Exuberance. Reach out with thoughts on Twitter at @lethain, or reply to this email. Posts from this week: - Moving the finish line. Moving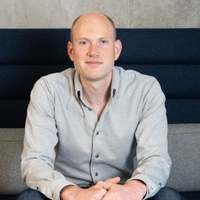 Your migration probably isn't failing due to insufficient staffing. @ Irrational Exuberance
Thursday, May 12, 2022
Hi folks, This is the weekly digest for my blog, Irrational Exuberance. Reach out with thoughts on Twitter at @lethain, or reply to this email. Posts from this week: - Your migration probably isn't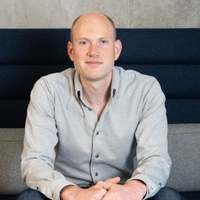 Founding Uber SRE. @ Irrational Exuberance
Wednesday, May 4, 2022
Hi folks, This is the weekly digest for my blog, Irrational Exuberance. Reach out with thoughts on Twitter at @lethain, or reply to this email. Posts from this week: - Founding Uber SRE. Founding Uber