TechCrunch Newsletters - Tell us what you want to see at Disrupt
Vote for the roundtable sessions
you want to see most at Disrupt
Today, we're kicking off Audience Choice voting and inviting you - our TechCrunch readers - to vote for the roundtable sessions you would most like to see at TechCrunch Disrupt on October 18-20 in San Francisco.
Roundtable discussions are some of our most popular ways you can learn something and meet someone new at Disrupt. They're 30-minute, expert-led discussions with up to 20 other Disrupt attendees. This format encourages interactive, in-depth conversations where you can learn, contribute and network with other folks interested in the same topic.
We want to hear from you so you can have a voice in how we program our biggest event of the year!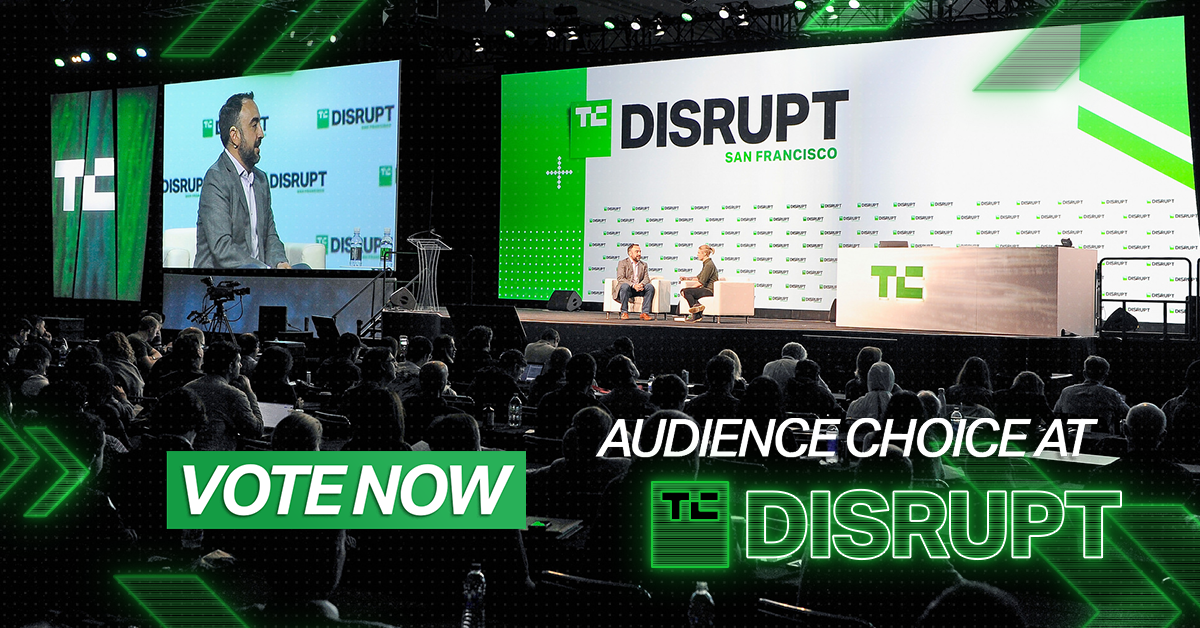 Audience Choice voting is open now and runs through Friday, July 15. Head on over to the voting site, where you'll find a list of potential roundtable sessions that you can search and filter by topics like SaaS/Enterprise, Founder Lessons, Operations/Strategy, Financial Services/Blockchain, Investor Insights, and so much more!
Upvote the sessions you'd like to participate in the most by clicking on the thumbs up, and if you feel like it, you can also share your thoughts or feedback in the comment box. Vote for as many sessions that catch your eye! Then tune in starting July 22 where we'll be announcing which ones made the cut!
And by the way, if you are itching to join us in person this October, now's the time to secure your seat - for a limited time, you get two passes for the price of one! That's an automatic 50% off of the Early Bird price of $695 when you register two people! Grab yours now - the promotion expires on July 5.
Sponsorships & Partnership Opportunities
There are several opportunities for you to engage with attendees at our events.

Contact us here to get more information.
Older messages
What's next for Warehouse Robotics?
Tuesday, June 28, 2022
Find out at TechCrunch Sessions: Robotics on July 21 TC Sessions: Robotics July 22 Berkshire Grey, Locus Robotics and Zebra Technologies talk warehouse automation at TC Sessions: Robotics Tune in
Max Q - Acronyms rule everything around me
Monday, June 27, 2022
TechCrunch Newsletter TechCrunch logo Max Q logo By Aria Alamalhodaei Monday, June 27, 2022 Hello and welcome back to Max Q. In this issue: NASA sees a future for nuclear energy on the moon Epsilon3