Build5Nines Weekly - Build5Nines Weekly - August 5, 2022
View this email in your browser
Build5Nines Weekly - August 5, 2022
Here's your weekly dose of the latest cloud and enterprise news and other community content for the week! Build5Nines Weekly provides your go-to source to keep up-to-date on all the latest Microsoft Azure news and updates. Included within this newsletter are blog articles, podcasts, videos, and more from Microsoft and the greater community over the past week.
Now let's get to the weeks top news, blog articles, videos, podcasts, and more within the Cloud & Enterprise space!
The Weeks Top Links
Here are some of the most notable links from the week:

There are MANY more links in the full weekly digest. i recommend you go check out the full list of awesome links from the week!
Microsoft Azure Service Updates
Here's a list of the Microsoft Azure Service Updates from over the past week:
The full weekly digest contains MANY more links than listed above. Please click the link below to view the full Build5Nines Weekly!
Thanks for subscribing!
If you know anyone that would be interested in this newsletter, please forward it to them and encourage them to subscribe. I really appreciate everyone that subscribes to the newsletter for the latest news each week!

If someone forwarded this newsletter to you, welcome and I hope you subscribe to get the latest Microsoft Azure, Cloud, and Enterprise news to your email inbox every week! (No, we wont share your email address with any third-parties.)

If you have any suggestions or general feedback on the Build5Nines Weekly, then I'd love to hear it! Please contact me and send it on over! Or tweet it over to @Build5Nines

Thank you very much for subscribing to Build5Nines Weekly!
Chris Pietschmann
Founder, Build5Nines.com
Microsoft MVP - Azure
HashiCorp Ambassador (2021)


Copyright © 2022 Build5Nines.com, All rights reserved.
You are receiving this email because you opted in at Build5Nines.com (formerly BuildAzure.com). 

Want to change how you receive these emails?
You can

update your preferences

or

unsubscribe from this list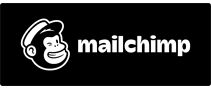 Key phrases
Older messages
Build5Nines Weekly - July 29, 2022
Friday, July 29, 2022
Build5Nines Weekly provides your go-to source to keep up-to-date on all the latest Microsoft Azure news and updates. View this email in your browser Build5Nines Weekly - July 29, 2022 Here's your
Latest Cloud News: IoT, Security, Azure Sphere, and more! (December 4, 2020 – Build5Nines Weekly)
Friday, December 4, 2020
December 4, 2020 View this email in your browser Latest Cloud News: IoT, Security, Azure Sphere, and more! Here's your weekly dose of the latest cloud and enterprise news and other community