Inverse - 🌌 Webb captures rare nearby galaxy
| | |
| --- | --- |
| Good Morning | August 18 2022 |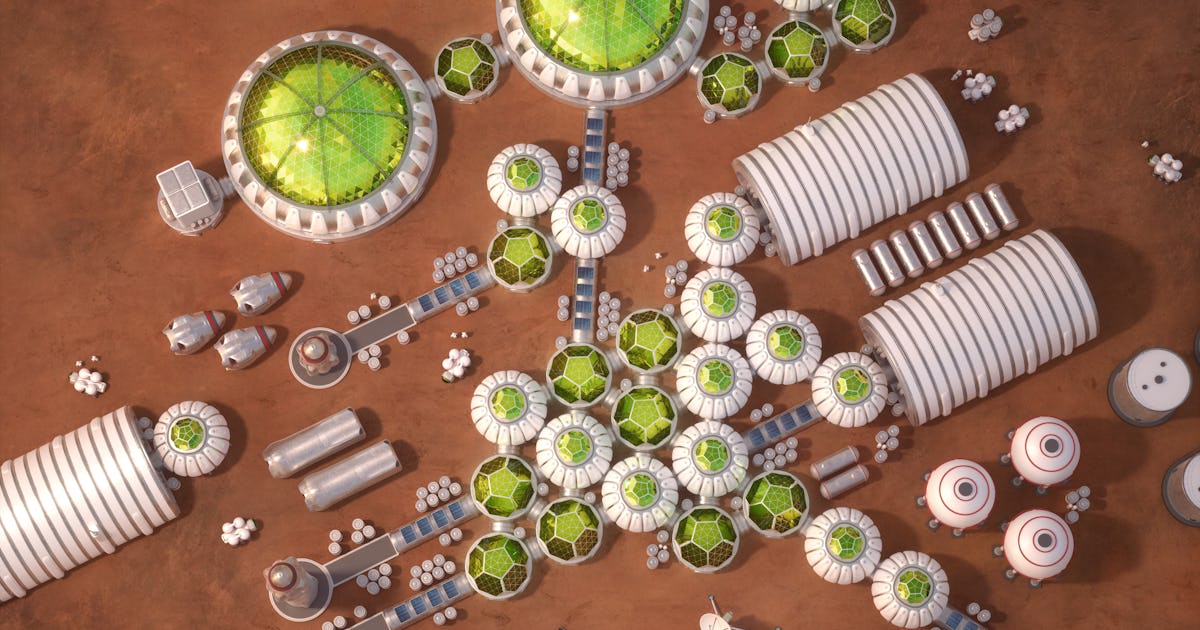 The James Webb Space Telescope was designed to look to the far reaches of the cosmos, but that doesn't mean it can't get plenty done near us. Take, for instance, this image of the Great Barred Spiral Galaxy, or NGC 1365. It is only 56 million light years away, compared to objects from the first rounds of Webb photos showing objects up to 13 billion light years away. The images show the unusual barred structure of the galaxy, sculpted by gravitional forces into just two arms.

What's maybe more impressive is that the image isn't directly from NASA, but instead comes from a community of image processors on Reddit who go through raw Webb data to assemble stunning vistas. Read more below, where we also have cool stories on two different desert planets (one real, one fictional), how an Evil Within artist is trying to save the gaming industry, and more!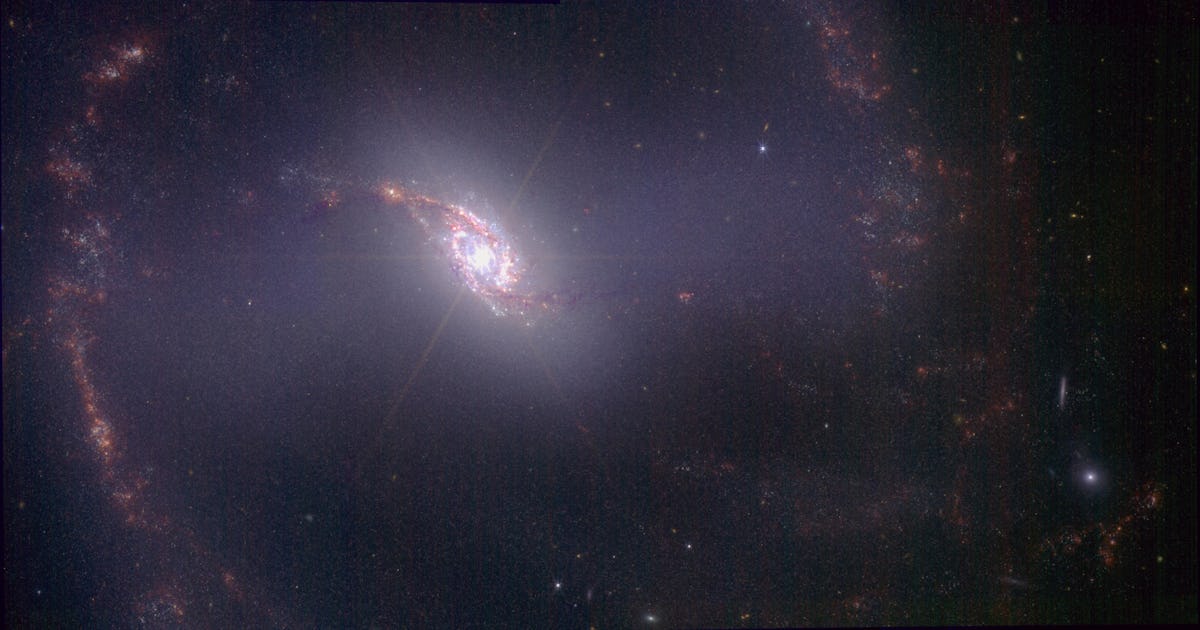 New Webb image shows a gorgeous nearby galaxy
Raw data from the James Webb Space Telescope has yielded a stunning image of a nearby galaxy, with a little help from an unofficial photo processor.

"I chose NGC 1365 since that was the most recent interesting target that the Space Telescope Science Institute, or STScI (the organization that runs JWST) released public images of," Redditor u/SpaceGuy44, an astronomy graduate student at a university in California, tells Inverse.

The Great Barred Spiral Galaxy, formally known as NGC 1365, is 56 million light years away, and it's one of a sample of galaxies that astronomers chose for some of Webb's earliest observations, with the goal of learning more about star formation in the near reaches of the universe.

NGC 1365 is a perfect candidate, because it's a star-forming galaxy with an actively feeding supermassive black hole at its center, and it happens to be "face-on" toward Earth, so astronomers can see its elaborate spiral structure in all its glory.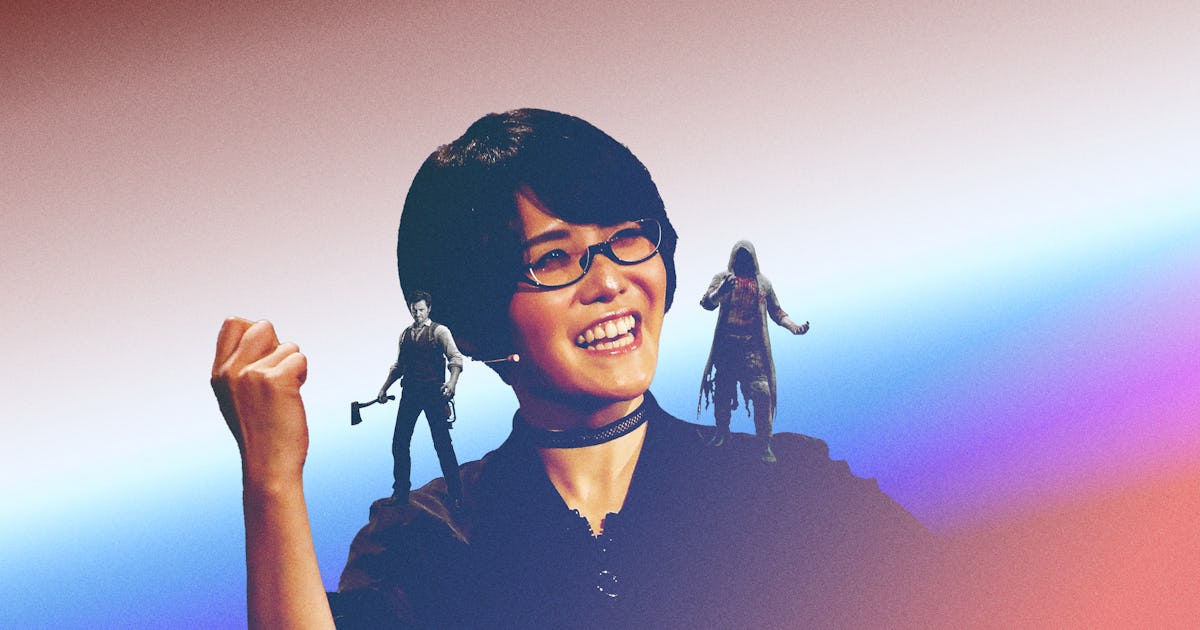 Ikumi Nakamura won E3. Now she wants to fix the games industry
Ikumi Nakamura has always loved being scared.

"I grew up with horror from a very early age," Nakamura tells Inverse with a cheerful smile. "My life has always been filled with horror."

Video games can be brutal, tense, and scary. Nakamura, who grew up captivated by Capcom's Resident Evil games, has worked on the survival horror series The Evil Within, as well as Bayonetta and Ghostwire: Tokyo. But she believes that making games shouldn't be anything close to a horrific experience. That's why she founded her own independent game studio, UNSEEN, in March 2022.

"We place the greatest importance on the mindset of the developers we hire. We believe that communication, open-mindedness, and having people who can work while respecting others is the first step to a healthy environment," she says of the studio's philosophy.

Nakamura hasn't revealed specifics about the studio's debut project just yet, but she did offer some insight about its themes.
| | |
| --- | --- |
| THE SPICE | Science Fiction |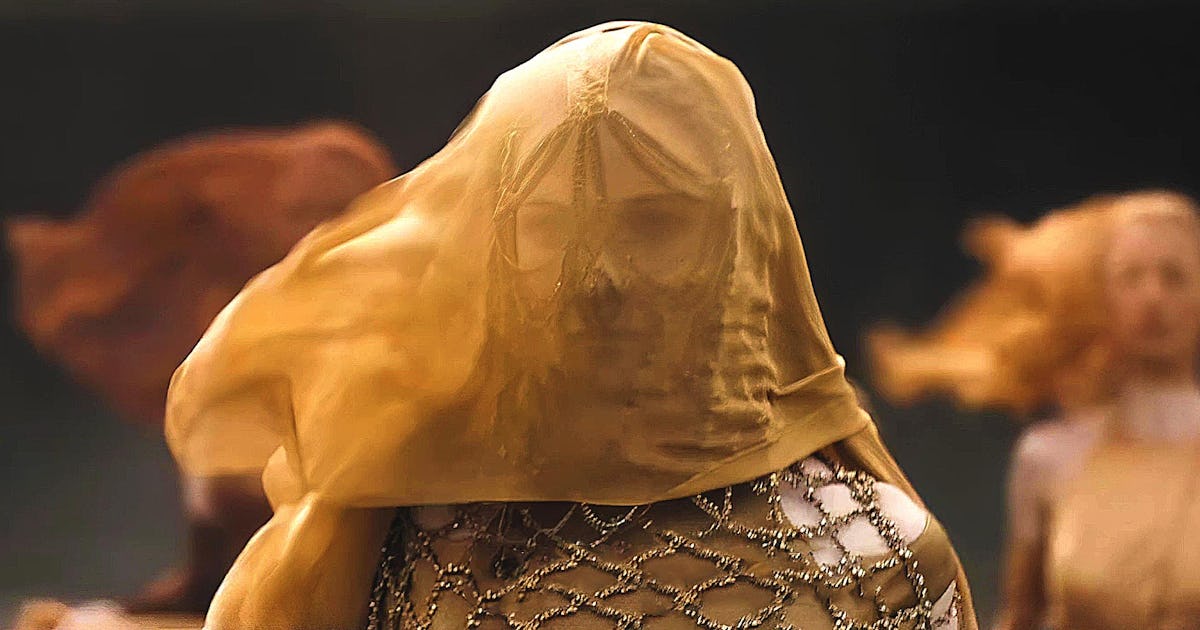 Dune: Part 2's most important story will be told on HBO Max
As HBO Max canceled certain projects, and the entire streaming service seemed to implode in on itself, the future of Dune: The Sisterhood — the TV series poised to tell the story of the mysterious, powerful Bene Gesserit — was in question. 

But, on August 15, Deadline confirmed — with one line buried deep in another story — that the HBO Dune series is still happening and is "now casting."

Even though The Sisterhood is expected to be a prequel to the new Dune movies, there's one huge way this series — and its casting — could impact Dune: Part 2 and the franchise beyond. Spoilers ahead for the Dune books.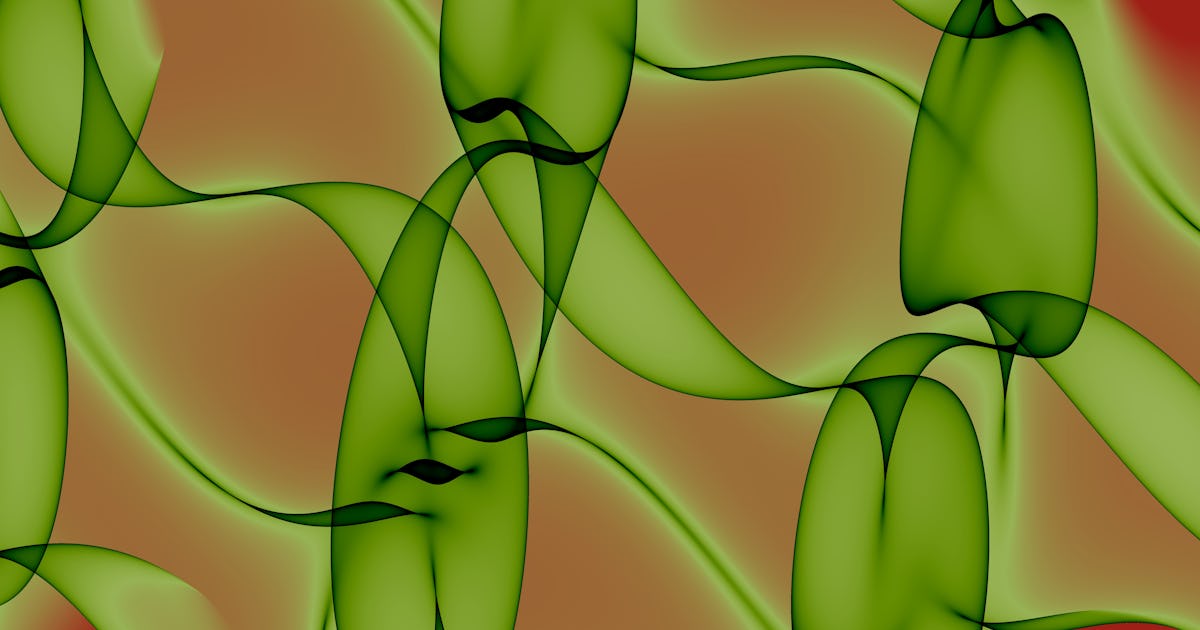 Scientists create fake leaves that generate a clean fuel source
All you need is sun, water, and some creativity.

At Cambridge University, it's not uncommon to glance at the River Cam and spot a punt boat crammed with students, or perhaps an emerald-headed mallard floating along the water. A more extraordinary sight: a cluster of scientists intently watching a fake 15.5-square-inch leaf floating by the Bridge of Sighs.

This expedition wasn't just a leisurely lab field trip — the group of Cambridge scientists intended to test a new kind of artificial leaf that could revolutionize renewable energy production.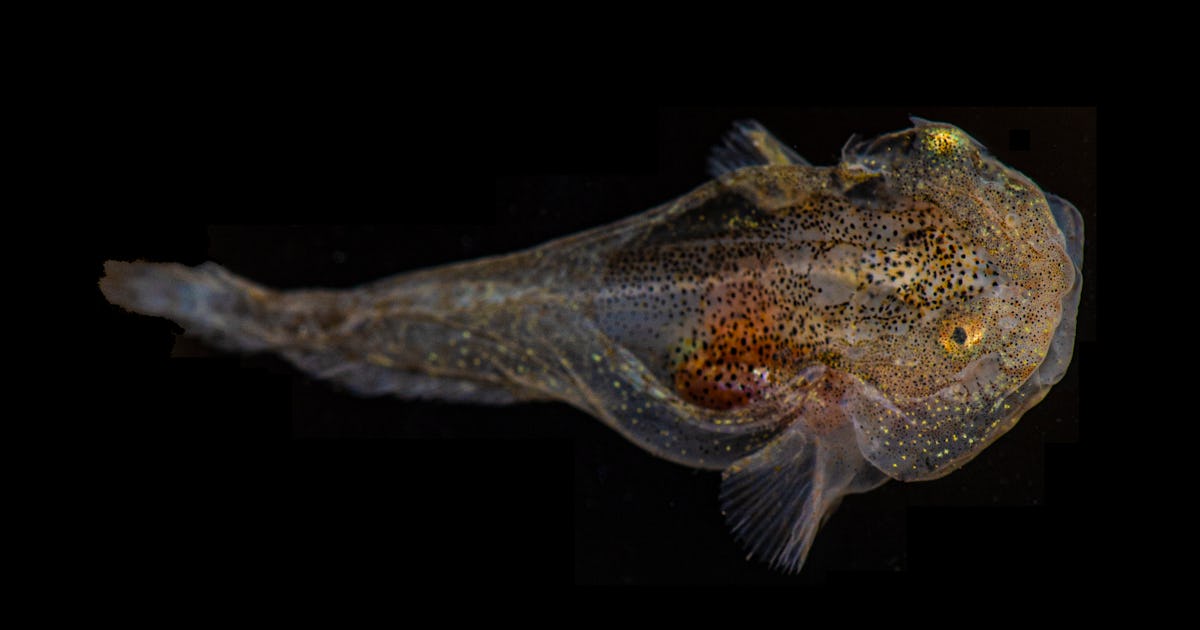 These tiny fish bleed outrageous amounts of antifreeze
Flight, camouflage, and super speed are just a few skills that would be science fiction for humans but natural for many other creatures on Earth. For the snailfish dwelling in Arctic waters, their power is the ability to withstand water temperatures of nearly -2 degrees Celsius.

That superpower isn't what initially drew marine biologist David Gruber to an iceberg in Eastern Greenland, however. In August 2019, Gruber and his team traveled to the area to study how prolonged light and darkness could affect biofluorescent snailfish, another superpower of theirs.

While the biologists found what they set out for, they also learned more about the biological mechanisms that permits snailfish to live comfortably in the frigid waters. In a paper published today in the journal Evolutionary Bioinformatics, the hard work behind this snailfish's other superpower is revealed.
You're receiving this email because you signed up to receive communications from BDG Media. If you believe this has been sent to you in error, please safely

unsubscribe

.



315 Park Ave. South, New York, NY 10010



Copyright 2022 BDG Media, Inc. All rights reserved.

View in browser

Older messages
Wednesday, August 17, 2022
Plus: After quitting the ISS, Russia reveals its next-gen space station. ‌ ‌ ‌ ‌ ‌ ‌ ‌ ‌ ‌ ‌ ‌ ‌ ‌ ‌ ‌ ‌ ‌ ‌ ‌ ‌ ‌ ‌ ‌ ‌ ‌ ‌ ‌ ‌ ‌ ‌ ‌ ‌ ‌ ‌ ‌ ‌ ‌ ‌ ‌ ‌ ‌ ‌ ‌ ‌ ‌ ‌ ‌ ‌ ‌ ‌ ‌ ‌ ‌ ‌ ‌ ‌ ‌ ‌ ‌ ‌ ‌ ‌ ‌ ‌
Tuesday, August 16, 2022
Plus: What has 14 legs and crawls around without a brain or nervous system? ‌ ‌ ‌ ‌ ‌ ‌ ‌ ‌ ‌ ‌ ‌ ‌ ‌ ‌ ‌ ‌ ‌ ‌ ‌ ‌ ‌ ‌ ‌ ‌ ‌ ‌ ‌ ‌ ‌ ‌ ‌ ‌ ‌ ‌ ‌ ‌ ‌ ‌ ‌ ‌ ‌ ‌ ‌ ‌ ‌ ‌ ‌ ‌ ‌ ‌ ‌ ‌ ‌ ‌ ‌ ‌ ‌ ‌ ‌ ‌ ‌ ‌ ‌
🌌 The earliest known dark matter
Monday, August 15, 2022
Plus: The King of Final Fantasy reveals why the series is "struggling" ‌ ‌ ‌ ‌ ‌ ‌ ‌ ‌ ‌ ‌ ‌ ‌ ‌ ‌ ‌ ‌ ‌ ‌ ‌ ‌ ‌ ‌ ‌ ‌ ‌ ‌ ‌ ‌ ‌ ‌ ‌ ‌ ‌ ‌ ‌ ‌ ‌ ‌ ‌ ‌ ‌ ‌ ‌ ‌ ‌ ‌ ‌ ‌ ‌ ‌ ‌ ‌ ‌ ‌ ‌ ‌ ‌ ‌ ‌ ‌ ‌ ‌ ‌ ‌ ‌
🧠 Let's talk about inflammation
Sunday, August 14, 2022
A new study untangles the link between inflammation and aging well. ‌ ‌ ‌ ‌ ‌ ‌ ‌ ‌ ‌ ‌ ‌ ‌ ‌ ‌ ‌ ‌ ‌ ‌ ‌ ‌ ‌ ‌ ‌ ‌ ‌ ‌ ‌ ‌ ‌ ‌ ‌ ‌ ‌ ‌ ‌ ‌ ‌ ‌ ‌ ‌ ‌ ‌ ‌ ‌ ‌ ‌ ‌ ‌ ‌ ‌ ‌ ‌ ‌ ‌ ‌ ‌ ‌ ‌ ‌ ‌ ‌ ‌ ‌ ‌ ‌ ‌ ‌
📜 Redefining historical fiction
Friday, August 12, 2022
Plus: A dramatic image previews the future fate of the Milky Way. ‌ ‌ ‌ ‌ ‌ ‌ ‌ ‌ ‌ ‌ ‌ ‌ ‌ ‌ ‌ ‌ ‌ ‌ ‌ ‌ ‌ ‌ ‌ ‌ ‌ ‌ ‌ ‌ ‌ ‌ ‌ ‌ ‌ ‌ ‌ ‌ ‌ ‌ ‌ ‌ ‌ ‌ ‌ ‌ ‌ ‌ ‌ ‌ ‌ ‌ ‌ ‌ ‌ ‌ ‌ ‌ ‌ ‌ ‌ ‌ ‌ ‌ ‌ ‌ ‌ ‌ ‌ ‌