Happening tonight - for Facebook advertisers!
- This is happening TONIGHT!
Live QnA w/ Nick Shackelford
For Foundr+ members and Facebook ads course students, we're hosting a special live & interactive QnA with one of the top Facebook marketers in the world, Nick Shackelford. 
Having spent $100M+ on Facebook ads and coached 1,700+ students... he has a proven strategy to deal with Facebook's algorithm changes. 
Tonight, he's going to let you know his game plan for making your Facebook ads profitable again. 
You don't want to miss this.

And as you may know, Foundr+ members not only get to ask Nick their burning questions, but also receive replay recordings that they can keep for reference.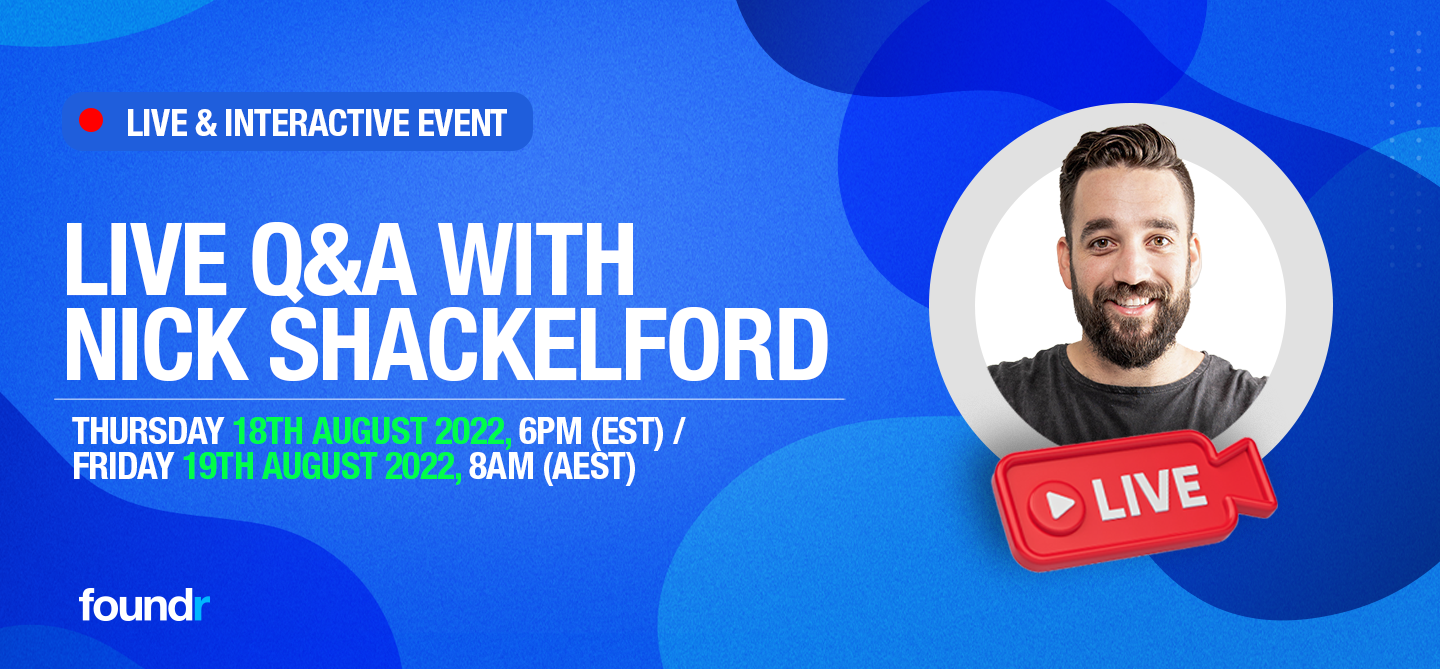 About this Live QnA Call With Nick Shackelford

In this QnA call, Nick will reveal what's working for Facebook ads today and his recent lessons from helping over 100+ brands scale while remaining profitable during these tumultuous times.
And it's happening LIVE tonight at 6pm US Eastern!

With Foundr+, you can get instant access to this and all future live group calls with expert practitioners on various aspects of your ecommerce and agency businesses. 
Plus… don't forget.
You'll also get instant access to the entire, ever-expanding Foundr course catalog.
Do you think this will add more value to your business? 
Sign up now and I'll see you tonight!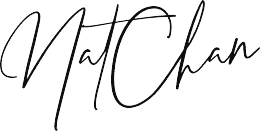 Nathan Chan
CEO, Foundr 
P.S. After signing up for Foundr+, you'll automatically receive reminders to join the live call with Nick Shackelford. Alternatively, you could also write to us at support@foundr.com to get the links.

P.P.S . Would you like to learn more about the Foundr+ membership? Feel free to ask us about the courses, bonuses and the community, and see if it's aligned with your business goals. Schedule a free consultation call here.
Older messages
Wednesday, August 17, 2022
Dreams don't come free. Hi , It was Steve Harvey who famously said… "Every successful person in this world has jumped. Eventually you are going to have to jump. You cannot just exist in this life.
, what if a manufacturer stole your product idea?
Friday, August 12, 2022
Hi , Business runs on ideas. But sometimes generating and, more importantly, protecting ideas gets tricky. So here is some inspiration to make your next idea worth fighting for. "Even if there are
What's inside our newest book?
Friday, August 12, 2022
Job security. Hi , As we're running low on remaining copies of our new physical Idea To Brand book, I wanted to address some common questions to help you see if it's right for you before we
New Book: Limited Stock Available
Friday, August 12, 2022
It's a physical book so we will run out. Hi , If you're the type of person who craves growth and wants something more than just a 9-5 job, this email is for you. Especially if you love the kind
Friday, August 12, 2022
There is one you need to know… Hi , We normally charge $997 for Start & Scale, so why are we offering 15 of its best videos in this new From Idea To Your First Online Store training for just $49?