Inverse - 🚀 NASA scrubs SLS launch again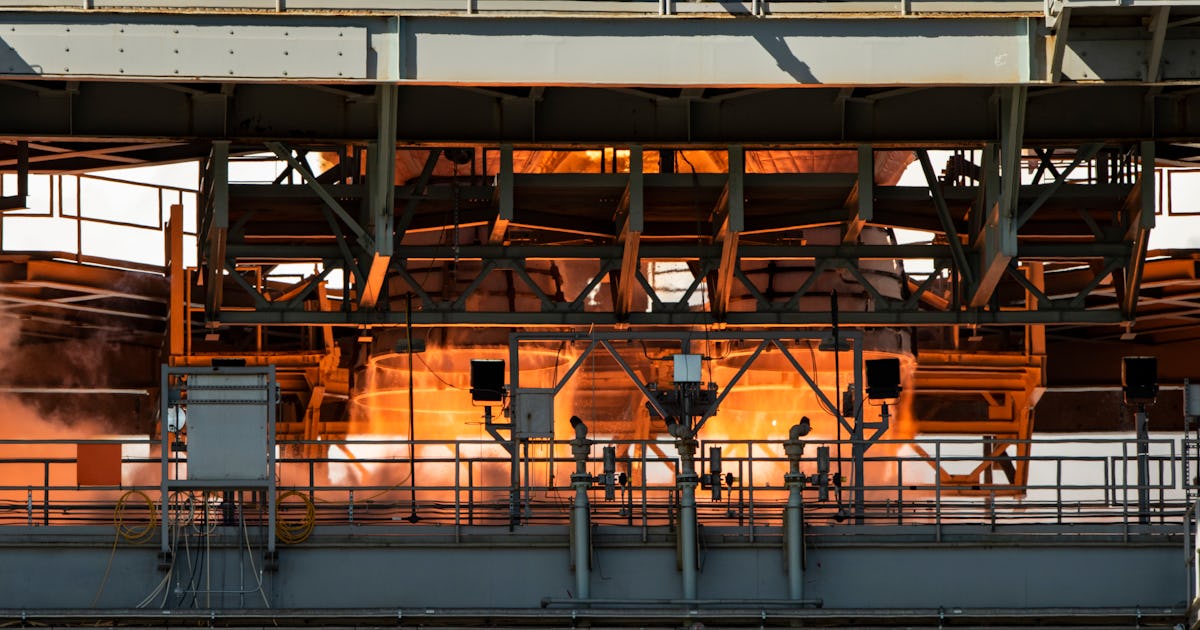 There's a phrase in Scotland and Ireland that is particularly fitting for this moment: "God loves a trier." What it means, essentially, is that you made a go of something, it didn't work, and for some reason you tried again in the same manner and did not succeed again, also in much the same way. Maybe you did this several times. Maybe you are NASA.

Keep scrolling to learn about the space agency's latest Moon mission set back, and check your inboxes this week for more news and analysis on what might happen to the massive Space Launch System rocket and Artemis I now it is grounded for the foreseeable.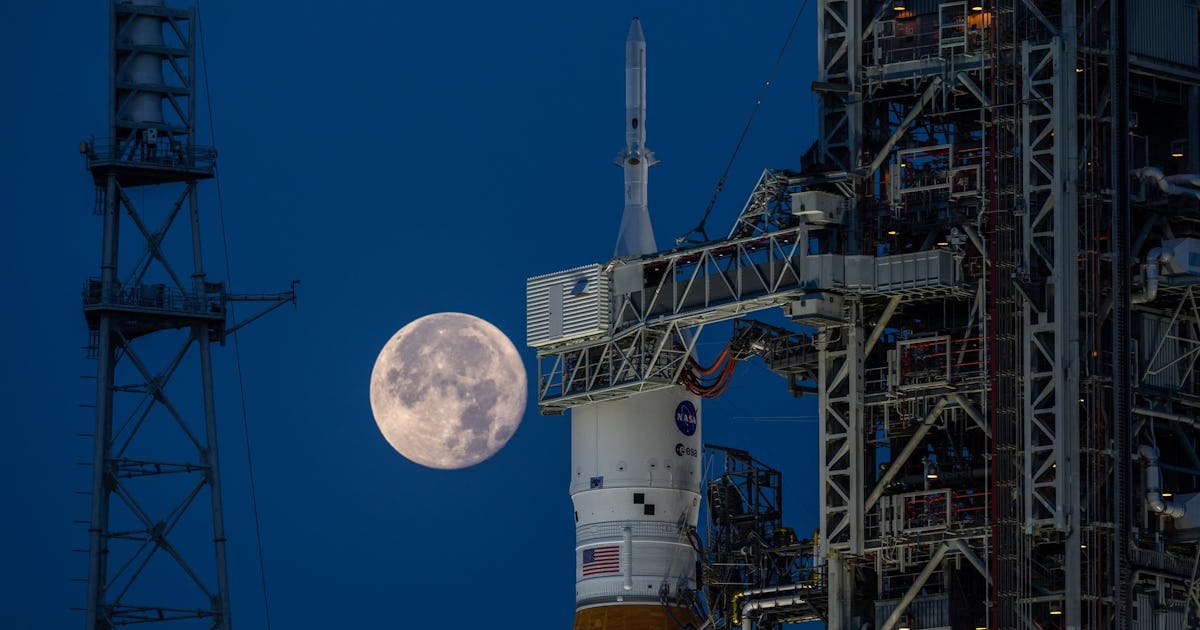 NASA scrubs SLS launch again, citing fuel leaks
Déjà vu, anyone?

Artemis I has taken another hit. The mission was scheduled to lift off from Launch Pad 39B at 2:17 p.m. Eastern on Saturday, September 3, but yet again, the liquid hydrogen fuel lines feeding into the SLS core stage sprang a leak. 

The rocket had been undergoing launch preparations, and the agency began cryogenic operations as of Saturday morning — this is the delicate and crucial process of fueling the Space Launch System rocket with propellants that must be kept at supercold temperatures.

But the rocket was once again derailed by now-familiar issues with a leak in the propellant leads feeding into the core stage of the SLS. At about 11:20 a.m. Eastern, the Artemis I team called it quits after a third attempt to fix the leak problems failed. As of the time of writing, there is no update on what the Artemis I team can do to plug the leaks or when Artemis I might launch on its journey to the Moon.
| | |
| --- | --- |
| ATTORNEY AT LAW | Television |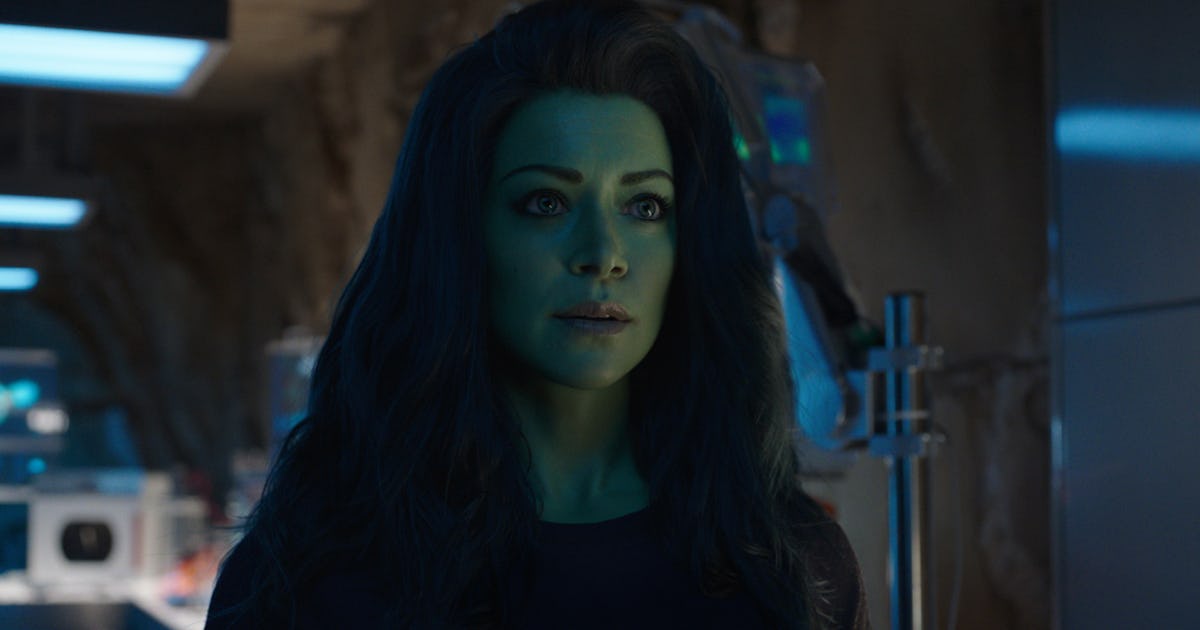 She-Hulk is the most important Marvel show yet
The law offices of GL&K is on the precipice of something groundbreaking for the Marvel Cinematic Universe. 

Nearly 15 years after Iron Man kicked off a universe of superheroes, She-Hulk: Attorney At Law is finally figuring out the legalese for powers, magic, and mysticism. While the series is primarily a character-oriented sitcom about a lawyer, Jennifer Walters (Tatiana Maslany), learning to balance her superhero life with her professional career (only for these dueling identities to intersect in weird ways), its placement in the MCU means She-Hulk might actually be far more important to the fictional universe than we thought.

In short, She-Hulk: Attorney At Law might make legal sense of unknown quantities of the MCU. Between Moon Knightand Ms. Marvel introducing supernatural elements to the MCU and the multiverse prepped to play a much bigger role in the near future (see both Avengers: The Kang Dynastyand Avengers: Secret Wars), She-Hulk may be one of the most critical, must-watch shows in the MCU — even if it's not a "serious" show at all.
Pakistan's extreme flooding from space
Pakistan is undergoing extreme flooding.

This flooding has affected over 30 million people, damaged hundreds of thousands of homes, and killed at least 735,375 livestock.

Since June, heavier-than-average seasonal rains have battered the country. The Indus River and other waterways are overflowing, with the worst of the flooding concentrated in Pakistan's southeastern districts.

Here are 8 satellite images showing the extent of the damage.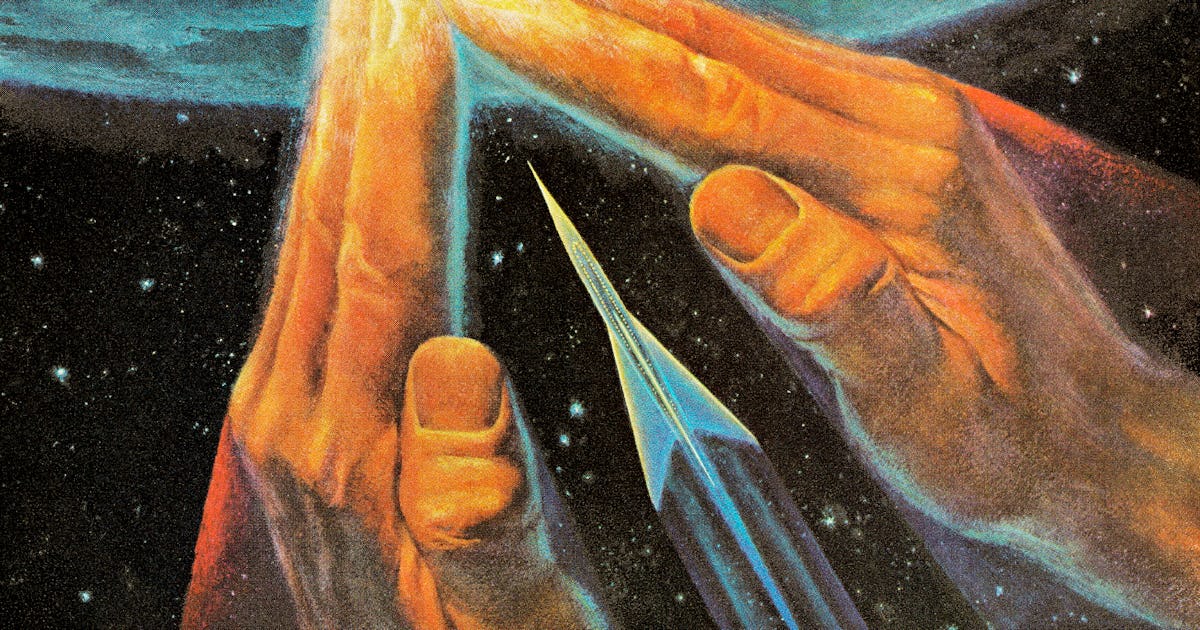 This SpaceX rival may finally force the space industry to deal with its junk
If you hitch a ride to space this year — that is, if you have $60 million lying around — chances are that you'll be lifting off onboard a SpaceX Falcon 9. This year, Elon Musk's company is on target for multiple orbital launches. That puts it eons ahead of any competitor.

But this lead may not last, at least if Rocket Lab has anything to do with it. Founded in 2006 by New Zealand-based entrepreneur Peter Beck, the aerospace manufacturer and launch service has also reached orbit, having successfully launched 26 of its own "Electron" vehicles. Rocket Lab has also delivered small satellites to space.

Now, it has set its sights on what comes next: First revealed in a launch video last December, the medium-lift rocket that Rocket Lab calls Neutron is intended to deploy satellites, resupply cargo, and zip between planets.

Rocket Lab designed Neutron to be fully reusable, despite the fact that Beck had previously claimed his company would "never" build a reusable rocket. He told Reddit in 2018 that "reusability doesn't scale well for small rockets." Now, he's reneging on that promise.

P.S. For more stories like this, consider subscribing to our free HORIZONS newsletter!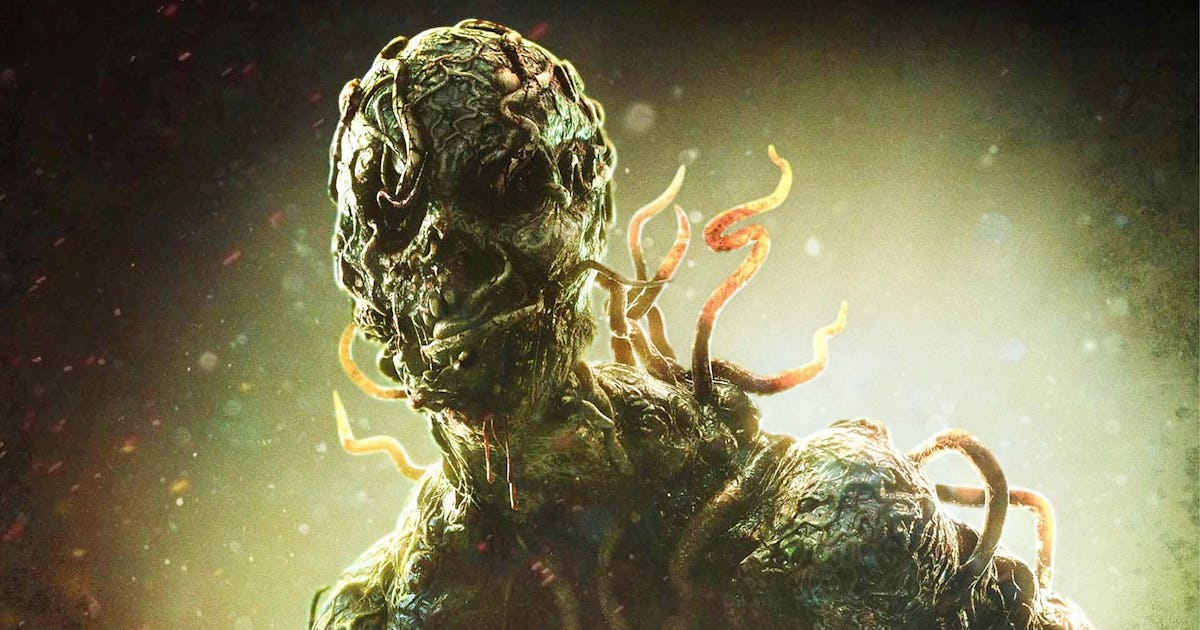 Callisto Protocol dev talks "horror engineering"
A shadow slinks around the corner like a gaseous cat.

A light flickers above, strobing to an unnatural beat. Silence looms large, weighing heavily on the prisoner below. In the distance lies a shape — uncanny, distorted, weird. The shape skulks toward you, slowly, cautiously, before darting toward the nearest wall and vanishing.

No game makes you feel a sense of dread quite like The Callisto Protocol.

"He went down the vent and ran away," explains Mark James, chief technical officer at Striking Distance Studios. I'm sitting in a small room in Hall 4 of Koelnmesse, the chaos of Gamescom 2022 swirling around me. We're discussing The Callisto Protocol just after it was presented to the masses, and how the monstrous mutated humans called the Biophage will scare the living daylights out of you.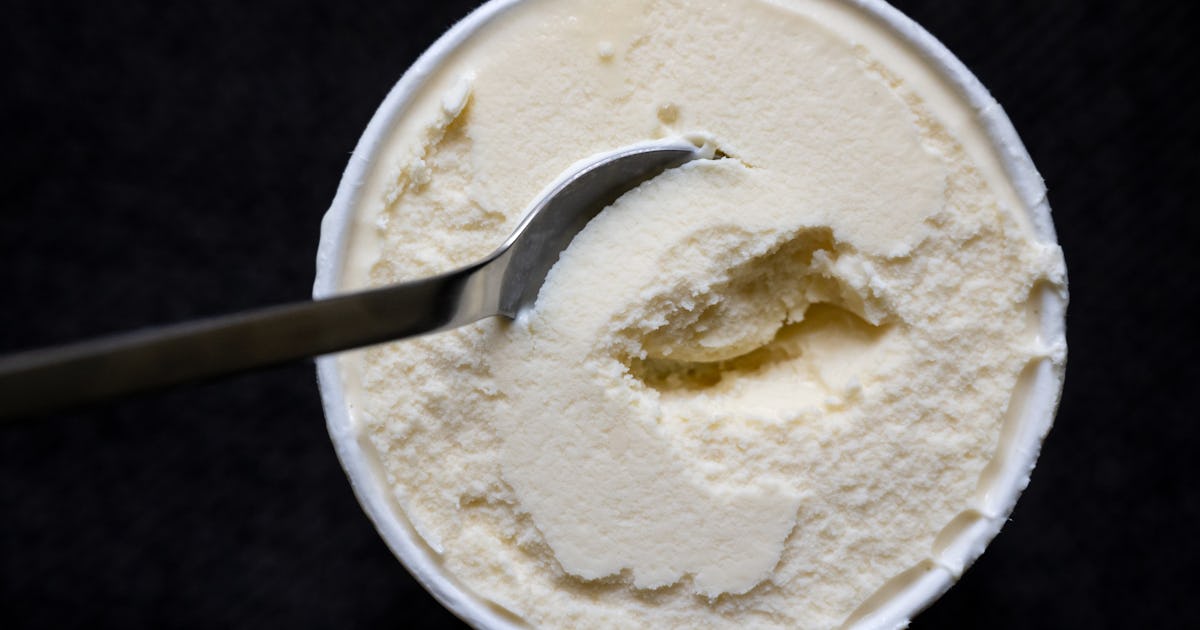 The secret chemistry behind vanilla
"Vanilla" as a synonym for boring or plain must be struck from the cultural lexicon. In fact, the spice — yes, it's a spice, and the second most expensive one behind saffron — is so richly complex that its signature aroma comes from more than 200 chemical compounds.

It's clear that vanilla isn't really "vanilla" as in boring, but there's also a question of whether vanilla flavors in syrups and desserts come from the real thing.

For nearly three years, food scientists Paola Forero and Devin Peterson at The Ohio State University have been dissecting the chemicals that waft together into a sweet, mild scent.
Today in history: U.S. President William McKinley was shot on September 6, 1901 at the Pan-American Exposition in Buffalo, New York. He died eight days later.

Song of the day: "Vanilla," Burna Boy

About this newsletter: Do you think it can be improved? Have a story idea? Send those thoughts and more to newsletter@inverse.com.
You're receiving this email because you signed up to receive communications from BDG Media. If you believe this has been sent to you in error, please safely

unsubscribe

.



315 Park Ave. South, New York, NY 10010



Copyright 2022 BDG Media, Inc. All rights reserved.

View in browser

Key phrases
Older messages
🧠 Let's talk about measuring emotions
Sunday, September 4, 2022
I can't believe it's already September! ‌ ‌ ‌ ‌ ‌ ‌ ‌ ‌ ‌ ‌ ‌ ‌ ‌ ‌ ‌ ‌ ‌ ‌ ‌ ‌ ‌ ‌ ‌ ‌ ‌ ‌ ‌ ‌ ‌ ‌ ‌ ‌ ‌ ‌ ‌ ‌ ‌ ‌ ‌ ‌ ‌ ‌ ‌ ‌ ‌ ‌ ‌ ‌ ‌ ‌ ‌ ‌ ‌ ‌ ‌ ‌ ‌ ‌ ‌ ‌ ‌ ‌ ‌ ‌ ‌ ‌ ‌ ‌ ‌ ‌ ‌ ‌ ‌ ‌ ‌ ‌ ‌
🛰 NASA gets Voyager 1 talking again
Thursday, September 1, 2022
Plus: How 'Rings of Power' tweaks one of Tolkien's oldest traditions. ‌ ‌ ‌ ‌ ‌ ‌ ‌ ‌ ‌ ‌ ‌ ‌ ‌ ‌ ‌ ‌ ‌ ‌ ‌ ‌ ‌ ‌ ‌ ‌ ‌ ‌ ‌ ‌ ‌ ‌ ‌ ‌ ‌ ‌ ‌ ‌ ‌ ‌ ‌ ‌ ‌ ‌ ‌ ‌ ‌ ‌ ‌ ‌ ‌ ‌ ‌ ‌ ‌ ‌ ‌ ‌ ‌ ‌ ‌ ‌
Tuesday, August 30, 2022
Plus: 'House of the Dragon's maggot scene is scientifically accurate. ‌ ‌ ‌ ‌ ‌ ‌ ‌ ‌ ‌ ‌ ‌ ‌ ‌ ‌ ‌ ‌ ‌ ‌ ‌ ‌ ‌ ‌ ‌ ‌ ‌ ‌ ‌ ‌ ‌ ‌ ‌ ‌ ‌ ‌ ‌ ‌ ‌ ‌ ‌ ‌ ‌ ‌ ‌ ‌ ‌ ‌ ‌ ‌ ‌ ‌ ‌ ‌ ‌ ‌ ‌ ‌ ‌ ‌ ‌ ‌ ‌ ‌
Monday, August 29, 2022
Plus: Billions of people may face "unprecedented" deadly heat within 78 years. ‌ ‌ ‌ ‌ ‌ ‌ ‌ ‌ ‌ ‌ ‌ ‌ ‌ ‌ ‌ ‌ ‌ ‌ ‌ ‌ ‌ ‌ ‌ ‌ ‌ ‌ ‌ ‌ ‌ ‌ ‌ ‌ ‌ ‌ ‌ ‌ ‌ ‌ ‌ ‌ ‌ ‌ ‌ ‌ ‌ ‌ ‌ ‌ ‌ ‌ ‌ ‌ ‌ ‌ ‌ ‌ ‌ ‌ ‌ ‌ ‌