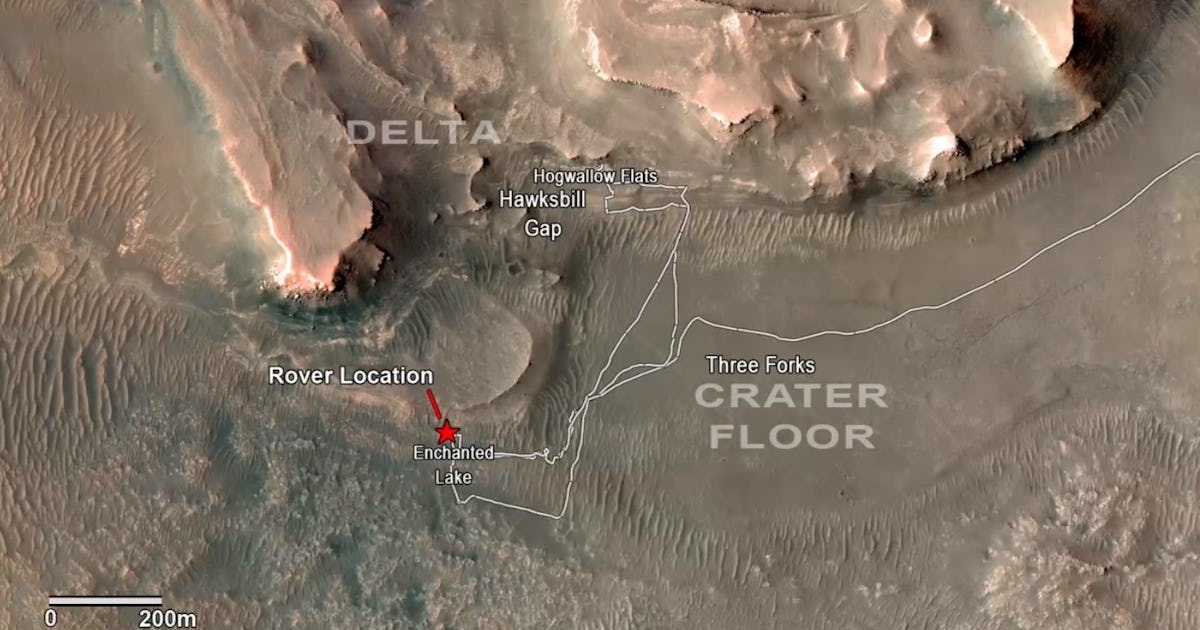 Is there life on Mars? NASA is perhaps as close as it ever has been to answering this age-old question.

This week, the space agency announced that it's Perseverance rover, which is currently roaming the red planet, collected rock samples that were bursting with potential. The samples, NASA says, are full of carbon-based molecules, which could indicate that there was once life on Mars. The key word here though is potential. While all of this sounds exciting, NASA still needs to bring these samples back to Earth and study them in detail to determine whether they actually are remnants of ancient life.

There is a lot to be hopeful for. The rocks were taken from Jezero Crater, an area on Mars that was once, billions of years ago, a lake and thus could have harbored life. A definitive answer won't arrive anytime soon, though. NASA isn't scheduled to pick up those rock samples until 2028 and then they have their long journey back to Earth, likely arriving in 2033. But good things come to those who wait, right?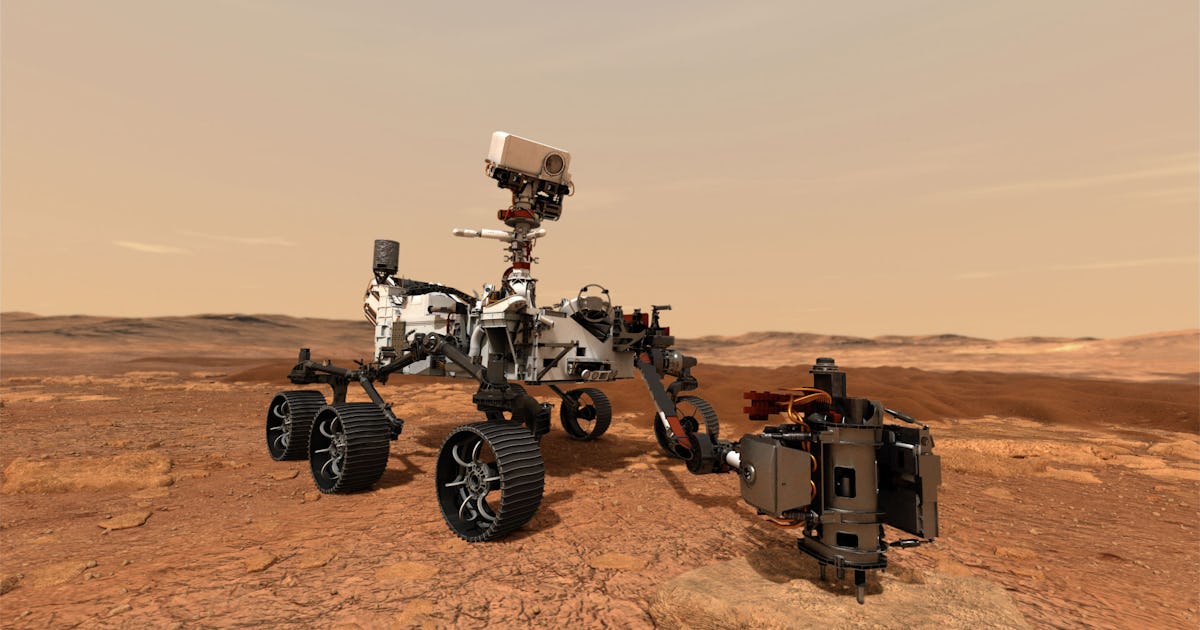 "Tantalizing" Mars rocks strengthen the idea the Red Planet once hosted life
NASA's Perseverance rover has detected a plethora of potential biosignatures on Mars, the agency announced Thursday.

Now that the car-sized robot has covered 13 kilometers of Martian terrain over the span of 560 sols (days on the Red Planet), the mission team happily announced that the rover's SHERLOC instrument detected organic material across many more samples of unique Mars rocks than first anticipated. 

That news, coupled with the continued success of its companion helicopter Ingenuity, means Perseverance is off to a great start. This news comes just a year and a half after Perseverance landed on an increasingly-perplexing place called Jezero Crater, beginning NASA's exploration of ancient Mars habitability. The recent findings lay the groundwork for the return of samples from Mars to Earth to confirm these potential signs of life.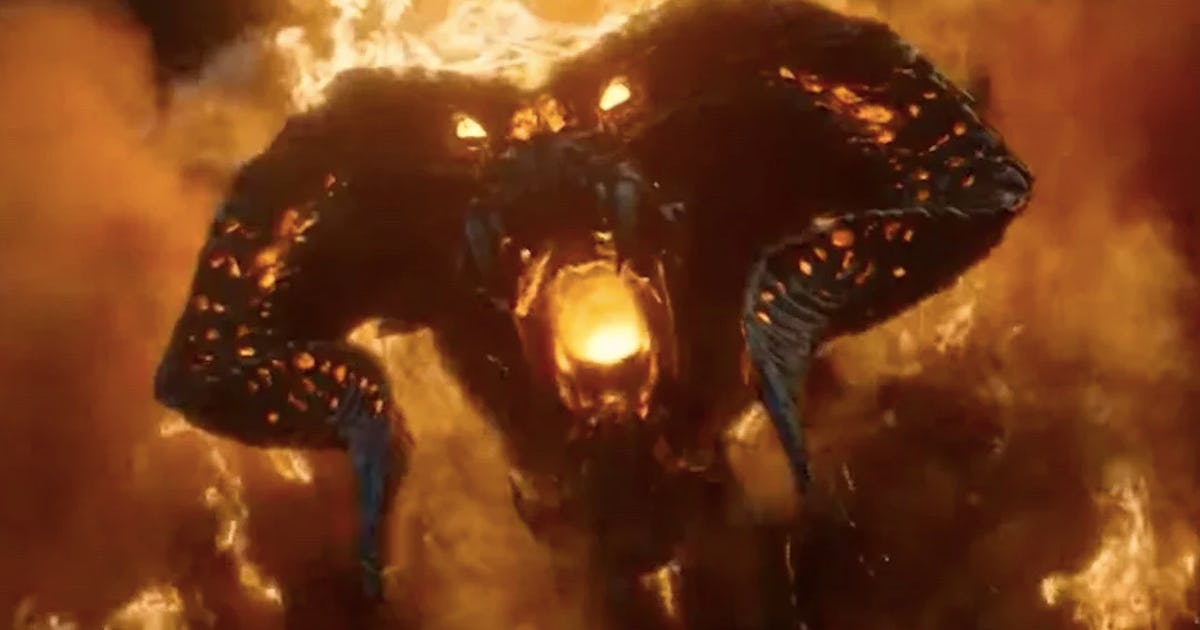 Rings of Power expands on a classic Tolkien theme in exciting new ways
There's something about the way it catches the light. 

The latest episode of The Rings of Power, "The Great Wave," shows the dwarves beginning to mine the precious, almost magical silver steel known as mithril.

Like many relics in Tolkien's writings, mithril has significance beyond world-building. And it's sure to come into play throughout The Rings of Power, with the friendship between Elrond (Robert Aramayo) and Prince Durin IV (Owain Arthur) at stake.

With mithril now in play, their story is bound to explore themes like trust, honor, and the lengths bonds can be tested before they finally crack.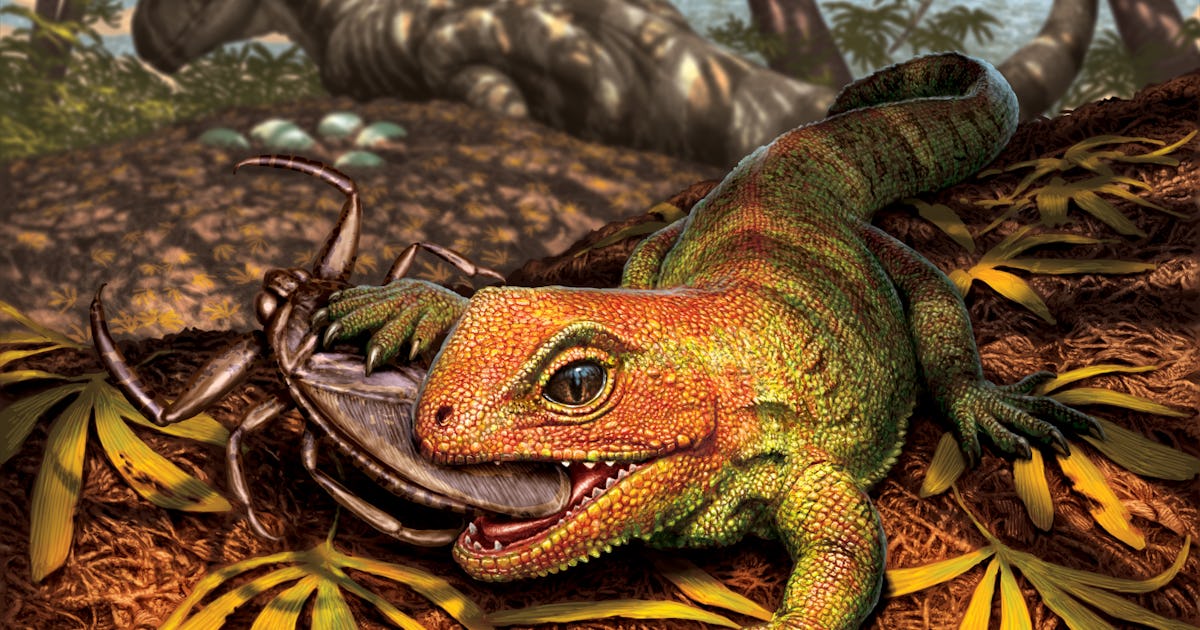 This tiny reptile roamed with the dinosaurs — and could solve an evolutionary mystery
Meet the tuatara. These reptiles, native to New Zealand, weigh only three pounds as adults and can live to over a hundred years old.

Tuataras are also known as living fossils, due to the fact that they have many of the same characteristics as their ancient reptilian ancestors.

Their lineage goes so far back that the tuatara's predecessors roamed with dinosaurs. And paleontologists just discovered a new member of the reptile's family tree.

Writing this week in the Journal of Systematic Paleontology, researchers describe a new species of rhynchocephalian, the group of reptiles that includes tuataras.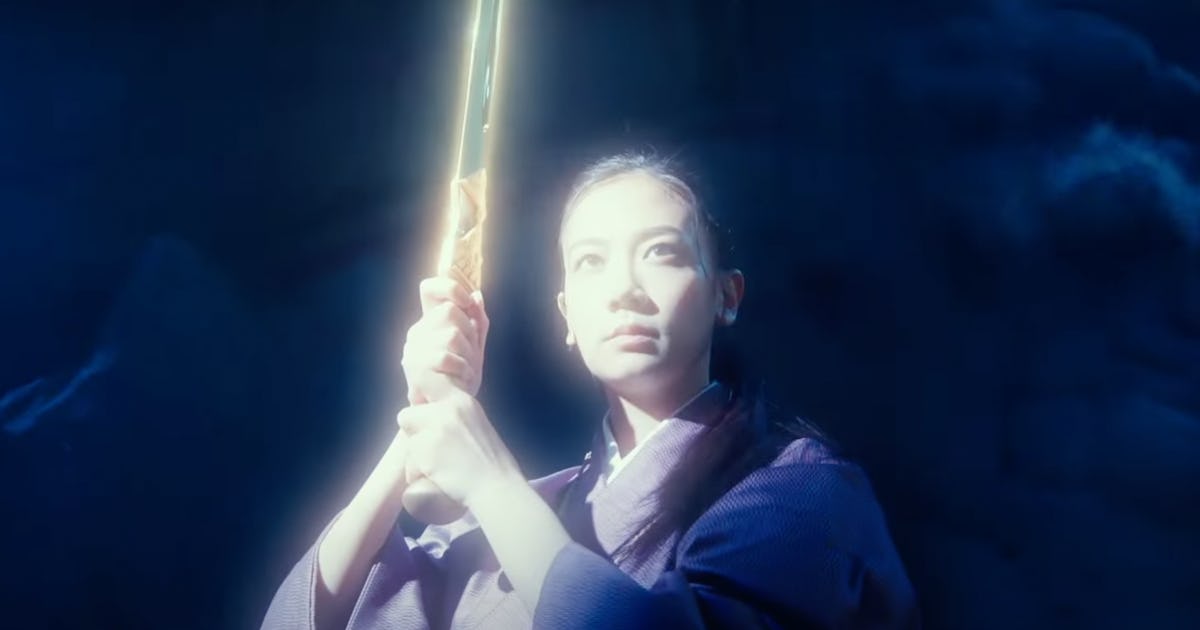 How a controversial religious group became one of Japan's most popular film producers
Uncharted hit U.S. theaters in February 2022 to blowout box office success, grossing $150 million in the U.S. as cinemagoers flocked to the Tom Holland-led video game adaptation. The film saw similar gains as it was released across the world… except in Japan, where it only reached third at the box office in its opening weekend.

While Jujutsu Kaisen 0 reigned supreme that weekend, Uncharted's numbers were just half of another fresh release: The Cherry Bushido, the latest film from the Japanese New Religious group Happy Science.

In The Cherry Bushido, the Republic of Sodorrah — an alleged fictional stand-in for China — fires test missiles over Japan. The government fails to retaliate. After envisaging a future where Tokyo is destroyed, a group of patriotic spiritualists known as the Japan Salvation Conference recruit the film's protagonist Shizuka to save the country from Sodorrah, which is possessed by the evil spirits Hades and his followers. Shizuka fights arch-enemy Hades using spiritual power and bushido (a samurai moral code) spirit. The resulting movie is essentially a bizarre, ultra-nationalist Power Rangers.

The film's producers, Happy Science, are well-versed in this kind of cinema. The organization is what's known in Japan as a New Religious group, a term that refers to religions and sects that began after the 19th century, although they typically derive from traditional Shinto and Buddhist belief systems.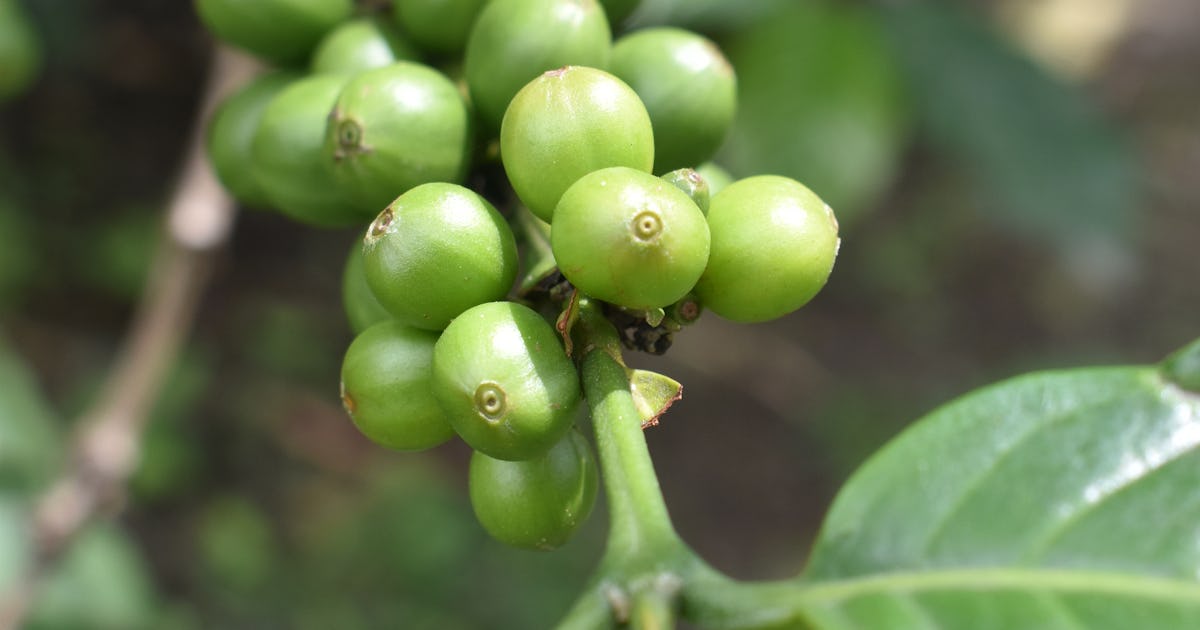 Debunking the green coffee hype
Sometimes it seems there are so many supposed superfoods out there that they ought to have their own cinematic universe and a Snyder cut. Green coffee beans, which are simply coffee beans that haven't been roasted yet, have a long history of being called superfoods, from the green coffee they brew to extracts in a vitamin supplement.

In 2012, TV personality Dr. Oz endorsed green coffee bean extract as a surefire way to lose weight, which is always a red flag. Subsequently, the Federal Trade Commission charged a company profiting off this fad with deceiving consumers. What's more, a 2014 paper demonstrating green coffee bean extract's safety and effectiveness as a weight loss supplement was retracted, and all this together ought to be enough of an answer.

Just to be thorough, Rui Hai Liu, a food science professor at Cornell University, helped us dive into the myth behind unroasted coffee beans.
Today in history: In the Ötztal Alps on the Italian-Austrian border, German tourists discovered a mummified human body (later known as the Iceman).

Song of the day: "mars," YUNGBLUD

About this newsletter: Do you think it can be improved? Have a story idea? Send those thoughts and more to newsletter@inverse.com.
You're receiving this email because you signed up to receive communications from BDG Media. If you believe this has been sent to you in error, please safely

unsubscribe

.



315 Park Ave. South, New York, NY 10010



Copyright 2022 BDG Media, Inc. All rights reserved.

View in browser

Key phrases
Older messages
🧠 Let's talk about big decisions
Sunday, September 18, 2022
Most studies show humans are not great decision-makers. ‌ ‌ ‌ ‌ ‌ ‌ ‌ ‌ ‌ ‌ ‌ ‌ ‌ ‌ ‌ ‌ ‌ ‌ ‌ ‌ ‌ ‌ ‌ ‌ ‌ ‌ ‌ ‌ ‌ ‌ ‌ ‌ ‌ ‌ ‌ ‌ ‌ ‌ ‌ ‌ ‌ ‌ ‌ ‌ ‌ ‌ ‌ ‌ ‌ ‌ ‌ ‌ ‌ ‌ ‌ ‌ ‌ ‌ ‌ ‌ ‌ ‌ ‌ ‌ ‌ ‌ ‌ ‌ ‌ ‌ ‌ ‌ ‌
Friday, September 16, 2022
Plus: The science behind 'The Rings of Power's mesmerizing title credits. ‌ ‌ ‌ ‌ ‌ ‌ ‌ ‌ ‌ ‌ ‌ ‌ ‌ ‌ ‌ ‌ ‌ ‌ ‌ ‌ ‌ ‌ ‌ ‌ ‌ ‌ ‌ ‌ ‌ ‌ ‌ ‌ ‌ ‌ ‌ ‌ ‌ ‌ ‌ ‌ ‌ ‌ ‌ ‌ ‌ ‌ ‌ ‌ ‌ ‌ ‌ ‌ ‌ ‌ ‌ ‌ ‌ ‌ ‌ ‌
🛸 Aliens, immortality, and zombie JFK...
Thursday, September 15, 2022
Plus: A24 perfects its first horror franchise. ‌ ‌ ‌ ‌ ‌ ‌ ‌ ‌ ‌ ‌ ‌ ‌ ‌ ‌ ‌ ‌ ‌ ‌ ‌ ‌ ‌ ‌ ‌ ‌ ‌ ‌ ‌ ‌ ‌ ‌ ‌ ‌ ‌ ‌ ‌ ‌ ‌ ‌ ‌ ‌ ‌ ‌ ‌ ‌ ‌ ‌ ‌ ‌ ‌ ‌ ‌ ‌ ‌ ‌ ‌ ‌ ‌ ‌ ‌ ‌ ‌ ‌ ‌ ‌ ‌ ‌ ‌ ‌ ‌ ‌ ‌ ‌ ‌ ‌ ‌ ‌ ‌
Thursday, September 15, 2022
Plus: Blue Origin rocket suffers a severe malfunction in flight. ‌ ‌ ‌ ‌ ‌ ‌ ‌ ‌ ‌ ‌ ‌ ‌ ‌ ‌ ‌ ‌ ‌ ‌ ‌ ‌ ‌ ‌ ‌ ‌ ‌ ‌ ‌ ‌ ‌ ‌ ‌ ‌ ‌ ‌ ‌ ‌ ‌ ‌ ‌ ‌ ‌ ‌ ‌ ‌ ‌ ‌ ‌ ‌ ‌ ‌ ‌ ‌ ‌ ‌ ‌ ‌ ‌ ‌ ‌ ‌ ‌ ‌ ‌ ‌ ‌ ‌ ‌ ‌
Tuesday, September 13, 2022
Plus: How tragedy and ambition have shaped NASA's Artemis I mission. ‌ ‌ ‌ ‌ ‌ ‌ ‌ ‌ ‌ ‌ ‌ ‌ ‌ ‌ ‌ ‌ ‌ ‌ ‌ ‌ ‌ ‌ ‌ ‌ ‌ ‌ ‌ ‌ ‌ ‌ ‌ ‌ ‌ ‌ ‌ ‌ ‌ ‌ ‌ ‌ ‌ ‌ ‌ ‌ ‌ ‌ ‌ ‌ ‌ ‌ ‌ ‌ ‌ ‌ ‌ ‌ ‌ ‌ ‌ ‌ ‌ ‌ ‌ ‌