Can We Get Some Commotion For Fashion Month?
Your ear to the ground. Tap in!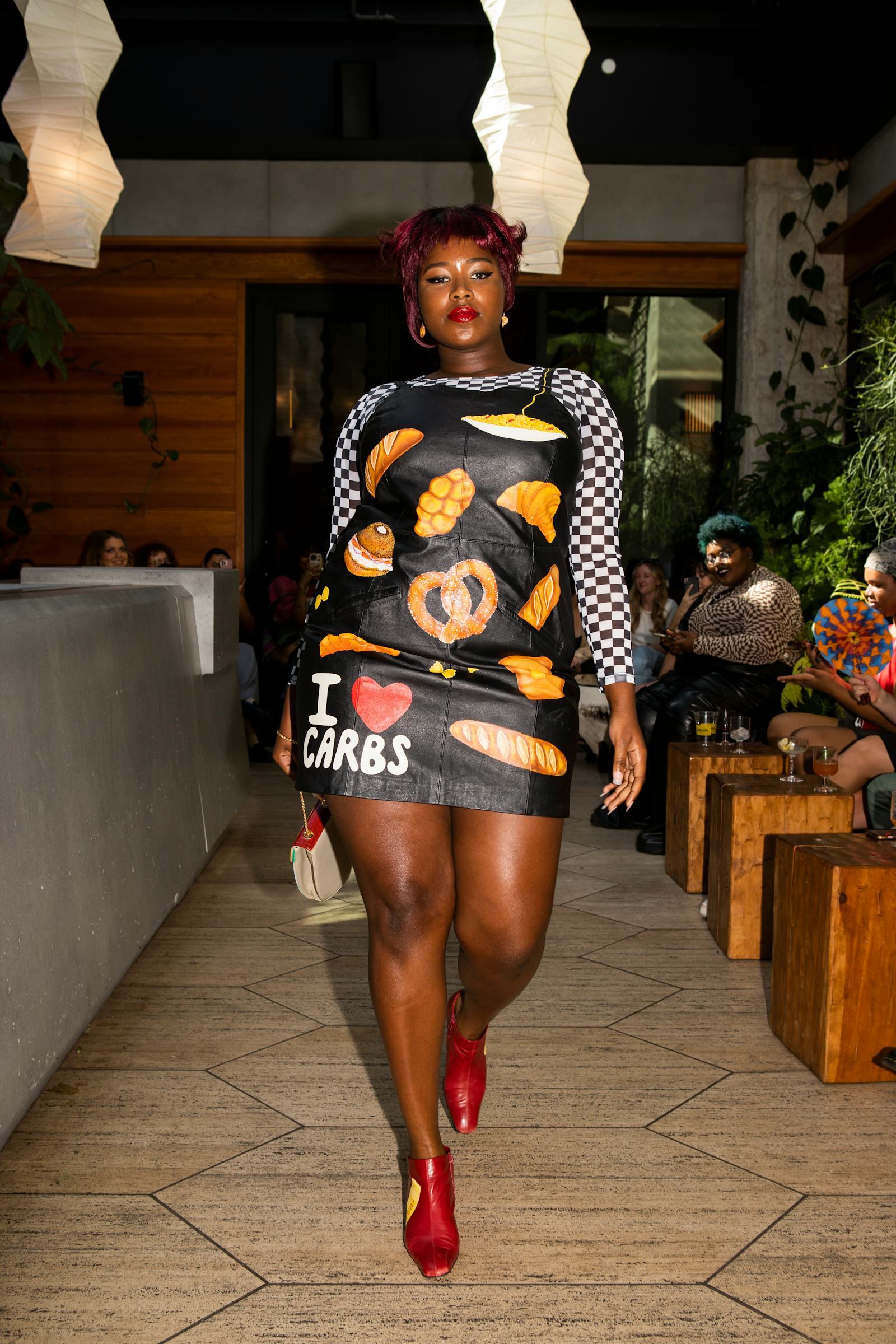 Happy Sammieween! Not to make it about me but October is here and I turn 30 on Halloween so… it actually is about me. We'll dive into spooky season as the holiday approaches but for now, a brief fashion month recap: 

Berriez stood out among what The Zoe Report dubbed the "body diversity backslide" that was NYFW. IYKYK, that isn't anything out of the ordinary for the vintage and reworked, collaborative design shop "curated for curves." Fat b*tches winning! Founder Emma Zack in her own words…

"If you're so scared of putting clothes on a fat model, why don't you invite them to your studio and do fittings on them and see how the clothes lay? I just want the same clothes. So if you just maybe have some respect and consideration for people above size 12, and maybe talk to them. There's this whole white supremacy, thin privilege. All of that wrapped into who's getting hired to walk these runways. Let's dismantle all of that. Stop making excuses and just do it."
Read More
You're receiving this email because you signed up to receive communications from BDG Media. If you believe this has been sent to you in error, please safely

unsubscribe

.



315 Park Ave. South, New York, NY 10010



Copyright 2022 BDG Media, Inc. All rights reserved.

View in browser

Older messages
Thursday, October 6, 2022
Comfy and warm. ‌ ‌ ‌ ‌ ‌ ‌ ‌ ‌ ‌ ‌ ‌ ‌ ‌ ‌ ‌ ‌ ‌ ‌ Oct. 06 2022 Bustle logo alt_text Find The Space Of Your Warm And Cozy Dreams With A Little Help From Apartments.com Presented by Apartments.com With
Don't Worry About Being Single "Forever"
Tuesday, October 4, 2022
Plus, Meghan Markle shares an empowering message about being yourself. ‌ ‌ ‌ ‌ ‌ ‌ ‌ ‌ ‌ ‌ ‌ ‌ ‌ ‌ ‌ ‌ ‌ ‌ ‌ ‌ ‌ ‌ ‌ ‌ ‌ ‌ ‌ ‌ ‌ ‌ ‌ ‌ ‌ ‌ ‌ ‌ ‌ ‌ ‌ ‌ ‌ ‌ ‌ ‌ ‌ ‌ ‌ ‌ ‌ ‌ ‌ ‌ ‌ ‌ ‌ ‌ ‌ ‌ ‌ ‌ ‌ ‌ ‌ ‌ ‌
14 Women To Watch This Oscar Season
Tuesday, October 4, 2022
Plus, we get to the bottom of why 'House of the Dragon' is so dark. • Oct. 04, 2022 Up Next Your complete guide to industry-shaping entertainment news, exclusive interviews with A-list celebs,