Megan Thee Stallion Is The Queen Of Halloween
Your ear to the ground. Tap in!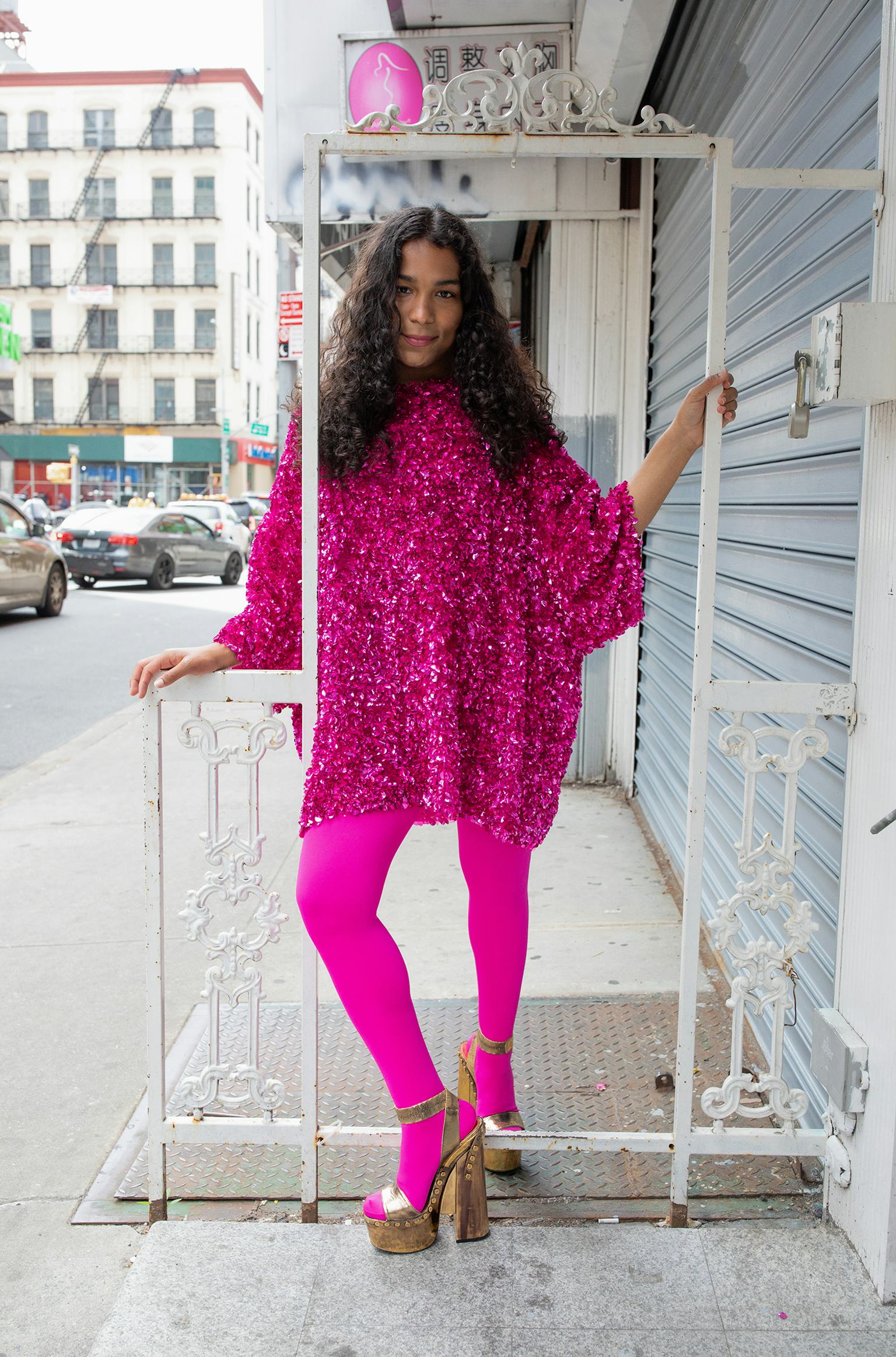 "In order to get out of bed sometimes, I need to hype myself up and believe in myself. If I can motivate myself, maybe those words can motivate somebody else. Not everyone has friends or a supportive community around them."
Read More
You're receiving this email because you signed up to receive communications from BDG Media. If you believe this has been sent to you in error, please safely

unsubscribe

.



315 Park Ave. South, New York, NY 10010



Copyright 2022 BDG Media, Inc. All rights reserved.

View in browser

Older messages
Lisa Barlow Finally Got Messy — And Found Her Fan Base
Thursday, October 27, 2022
Plus, 12 fashion trends that'll dominate this winter. ‌ ‌ ‌ ‌ ‌ ‌ ‌ ‌ ‌ ‌ ‌ ‌ ‌ ‌ ‌ ‌ ‌ ‌ ‌ ‌ ‌ ‌ ‌ ‌ ‌ ‌ ‌ ‌ ‌ ‌ ‌ ‌ ‌ ‌ ‌ ‌ ‌ ‌ ‌ ‌ ‌ ‌ ‌ ‌ ‌ ‌ ‌ ‌ ‌ ‌ ‌ ‌ ‌ ‌ ‌ ‌ ‌ ‌ ‌ ‌ ‌ ‌ ‌ ‌ ‌ ‌ ‌ ‌ ‌ ‌ ‌ ‌
Slay The Half Moon Mani Trend For Just $4
Wednesday, October 26, 2022
Plus, what Halloween has in store for your zodiac sign. ‌ ‌ ‌ ‌ ‌ ‌ ‌ ‌ ‌ ‌ ‌ ‌ ‌ ‌ ‌ ‌ ‌ ‌ ‌ ‌ ‌ ‌ ‌ ‌ ‌ ‌ ‌ ‌ ‌ ‌ ‌ ‌ ‌ ‌ ‌ ‌ ‌ ‌ ‌ ‌ ‌ ‌ ‌ ‌ ‌ ‌ ‌ ‌ ‌ ‌ ‌ ‌ ‌ ‌ ‌ ‌ ‌ ‌ ‌ ‌ ‌ ‌ ‌ ‌ ‌ ‌ ‌ ‌ ‌ ‌ ‌ ‌ ‌
Celebs Are Obsessed With "Jessica Rabbit Hair"
Wednesday, October 26, 2022
Plus, brands are dropping Kanye West left and right. ‌ ‌ ‌ ‌ ‌ ‌ ‌ ‌ ‌ ‌ ‌ ‌ ‌ ‌ ‌ ‌ ‌ ‌ ‌ ‌ ‌ ‌ ‌ ‌ ‌ ‌ ‌ ‌ ‌ ‌ ‌ ‌ ‌ ‌ ‌ ‌ ‌ ‌ ‌ ‌ ‌ ‌ ‌ ‌ ‌ ‌ ‌ ‌ ‌ ‌ ‌ ‌ ‌ ‌ ‌ ‌ ‌ ‌ ‌ ‌ ‌ ‌ ‌ ‌ ‌ ‌ ‌ ‌ ‌ ‌ ‌ ‌ ‌ ‌
10 Con Artist Shows & Movies Based On True Stories
Tuesday, October 25, 2022
Plus, this new Netflix series is a mix of 'Under The Tuscan Sun' and 'PS I Love You.' • Oct. 25, 2022 Up Next Your complete guide to industry-shaping entertainment news, exclusive
'When Will My Married BF Leave His Wife For Me?'
Monday, October 24, 2022
Plus, these "ruby red crystal" nails are the perfect Scorpio season mani. ‌ ‌ ‌ ‌ ‌ ‌ ‌ ‌ ‌ ‌ ‌ ‌ ‌ ‌ ‌ ‌ ‌ ‌ ‌ ‌ ‌ ‌ ‌ ‌ ‌ ‌ ‌ ‌ ‌ ‌ ‌ ‌ ‌ ‌ ‌ ‌ ‌ ‌ ‌ ‌ ‌ ‌ ‌ ‌ ‌ ‌ ‌ ‌ ‌ ‌ ‌ ‌ ‌ ‌ ‌ ‌ ‌ ‌ ‌ ‌ ‌ ‌ ‌ ‌