Dense Discovery - 212 / The cure for jet lag?
The moment the real world is completely abstracted into the universal machine is when we lose our ability to care for it.
– James Bridle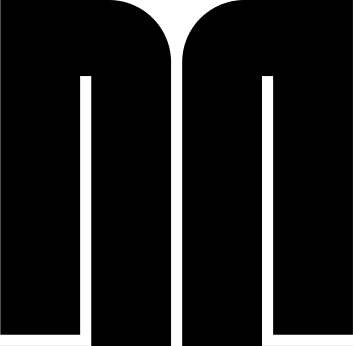 I'm back in Australia now, so the last few days have been mostly about adjusting to Melbourne time again and restarting my usual routines. That reminded me that I wanted to tell you about a little app experiment I conducted.

Thanks to a recommendation by a friend, I signed up for a free trial of Timeshifter before my trip to Europe. It's a mobile app that helps you adjust caffeine intake, the amount of sleep, and exposure to light days before you shift into a new time zone so as to make that shift easier on you.

I was more committed to the experiment on the way out and tried to stick to the recommendations as much as possible. And I have to admit that I felt almost no jet lag after I arrived. My body was on Berlin time almost the next day. On the way back I had too many social commitments before my departure to adhere to the suggested schedule and so it was less effective.

There are many factors that play into how strongly jet lag is experienced and how useful this app can be – I noticed that long distance flights that start in the morning tend to screw with my sleep schedule more. But still, I think the app is worth a try. Apparently, it can also help shift workers adjust their circadian rhythms. – Kai

(Worth mentioning again that I don't get kickbacks for app recommendations or any other links in this newsletter, other than the clearly marked ads.)
Become a Friend of DD for $1.80/month →
With a modest yearly contribution you're not only helping keep Dense Discovery going, you also receive special discounts and get access to the DD Index, a searchable catalogue of past issues. (And it removes this message.)
You receive this email because you subscribed to Dense Discovery, a weekly newsletter at the intersection of design, technology, sustainability and culture. Writing to you from Melbourne is Kai Brach. Do you have a product or service to promote in DD? Sponsor an issue or book a classified.
"What Can I Do?"SPONSOR
Science for people who give a shit
Want to feel better and help unfuck the world? Get the 6x Webby-nominated weekly newsletter and podcast that'll help you understand and take action on everything from climate to COVID, hunger to heat, to democracy and data privacy – for free.
Apps & Sites
A platform to share thoughts longer than a tweet – with private likes, subscriber counts and responses. The description really intrigues me because it says all of the right things. "It's like long form Twitter, minus the status games."
With an unassuming design, this mood tracker was created by a couple of doctors who work at the Yale Center for Emotional Intelligence. You frequently answer the question 'How am I feeling?' through a simply colour-coded interface and add a short explanation. Over time, you create 'mood reports' that help you better understand your emotional responses.
As I describe in my intro, I tried this app to help me fight jet lag on my recent trip to Europe, and I think it works pretty well. You enter your flight details and the app creates a schedule for sleep, caffeine intake and light exposure 2–3 days before and after your trip.
Select the items in your fridge and get a list of recipes that you can cook with what you've got. Don't miss this list of surprisingly handy cooking tips.
Worthy Five: Fabricio Teixeira
A video worth watching:
Ariana Brown's poem Invocation is a graceful blend of courage and fragility. Ariana is a Queer Black Mexican American poet from Texas, and one of my favourites.
A book worth reading:
1Q84 by Haruki Murakami is a book made of stardust and dreams. The right amount of magic realism, where he bends reality – just so slightly – to open up space for a world we are not brave enough to imagine.
A question worth asking:
'What's missing in this meeting and how can I fill that gap?' The corporate world would be way easier to navigate if everyone invested more in collectivity rather than individuality – and if we all built reward systems in our companies that matched that mentality.
An activity worth doing:
Signing up for a marathon, and all the fear that comes with it. Then following with rigorous, daily training to mitigate that fear. If you can do that, there's nothing in life you cannot do.
A quote worth repeating:
'Wherever you go, there you are.' Hard to trace authorship, but easy to assign multiple meanings to this. My favourite two: (1) the idea that you simply cannot escape who you are, and (2) the notion that once you find yourself in a certain place, you should invest your whole heart in being present, in the moment.
(Did you know? Friends of DD can respond to and engage with guest contributors like Fabricio Teixeira in one click.)
Books & Accessories
Greta's book of facts & solutions
Launching today: Greta Thunberg's new book is the ultimate resource for those wanting to better understand the facts about the climate crisis and the many (already available) solutions we have to overcome it. Proceeds of the book go to towards her foundation. "We are alive at the most decisive time in the history of humanity. Together, we can do the seemingly impossible. But it has to be us, and it has to be now."
Robust, inexpensive pen
I've featured a lot of designer pens here in the past and bought a couple of them myself. Strangely, the only pen that so far has never let me down is also the least expensive one. It's also the one I carry with me the most because of its light weight: The Lamy Noto looks great, feels robust, is reliable and – best of all – only costs about $15. I just picked up two more on sale in Germany for just €6 each.
Overheard on Twitter
Website: We use cookies to improve our performance
Me: Same
Food for Thought
This is one of the nicest, most rewarding pieces I've read on the idea of loving work – and working on love. "I've been told that defining love by its precondition of work is bleak, but I don't actually think it is. What better thing is there to put your work into if not love? Unyoking your love from your job – fundamentally an economic transaction – frees up your energy to put work into your relationships and your community, inside the workplace and out. It also, crucially, frees you up to put work into loving and caring for yourself, and pursuing the things that make you more of who you are."
I'm not a die-hard Apple fan, but the notion that Apple could – with it's innovative, financial and market-influence might – do to e-bikes what it's done to mobile phones is an exciting idea. There is certainly room and demand in the massively booming micro-mobility space. "There is no feasible path to net zero emissions that does not include a proliferation of light electric vehicles. And this presents Apple with the chance to do something it hasn't done since the iPhone: make a category-defining product that also rewires how people relate to time and space." (Possible soft paywall)
This critique of the bizarre The Line city-building project by Saudi Arabia is surprisingly enlightening. "Can anything so terrifyingly regimented be called a city? Or is this just more straight-line lunacy? After a century of largely disastrous, top-down, carboniferous city-building, have we learnt nothing? The relentless geometry is merely a clue to the power structure beneath. Power is key – not just the kind of city it shapes, but who wields it. ... As to the architecture, nothing about its jagged, glassy embrace invites dissent, disobedience or even choice. As a vision of 'civilisational revolution', especially from a country where human rights protesters are still routinely jailed, led by a prince suspected of sanctioning the murder of dissenting journalist Jamal Khashoggi inside the Istanbul embassy, it's all rather chilling." (Possible soft paywall)
Aesthetically Pleasing
Egypt's capital Cairo like you've never seen it, in a photo series called Cairo – A Beautiful Thing Is Never Perfect by Jonathan Jasberg. "The ancient Egyptian proverb 'A Beautiful Thing Is Never Perfect' seemed quite fitting for the photographs I was aiming to take of Cairo, a fascinating sprawling metropolis of over 20 million people. A city steeped in history, and yet, most visitors never venture past the pyramids and the main museum before moving on to the other historic cities of Egypt." (via)
Rosanna Tasker is a talented Bristol-based illustrator who uses pencil, crayon and gouache to create warm, playful art that often depicts the natural world. Friends of DD enjoy a 15% discount in her shop. Become a Friend to access specials like this. (via)
Irish social enterprise Common Knowledge is behind the Tigín Tiny Home which, beyond being beautiful, is fitted with lots of natural materials, such as corrugated hemp cladding panels, cork insulation and natural rubber linoleum floor tiles.
The simple, elegant Savior Sans offers a contemporary look at traditional sans fonts and comes in 9 weights and 3 different widths – condensed, regular and expanded.
Notable Numbers
Days after the news about a change in abortion right laws in the US, the search volume for 'where can I get a vasectomy' increased by 850%, with the biggest jumps in conservative states Texas and Florida.
Micromobility operator TIER which runs rentable electric scooters in many European cities said that riders have travelled over 48 million kilometres, possibly avoiding 8 million kg of CO2.
Thanks to legal protection, habitat restoration and species reintroductions, several animal species are recovering in continental Europe. Grey wolf numbers have increased by 1,800% and brown bear numbers have increased by 44% since the 1960s.
Classifieds
Need an expert in email design and development? Emailancer can design and build emails that work across all clients, and even integrate them into your ESP as a reusable template.
Does your life look pretty good on paper... but doesn't necessarily *feel* quite as amazing? Check out this free, weekly newsletter for ideas on what to do.
Sensible Futures enables anyone to create better futures. It's a playful, experiential and actionable collection of methods and guides you can use in your next workshop.
Want to improve your vocabulary? Squaredle is a daily word puzzle. Build all of today's words and earn your place on the leaderboard!
Classifieds are paid ads that support DD and are seen by our 39,000 subscribers each week.
The Week in a GIF
Reply or tweet at DD with your favourite GIF and it might get featured here in a future issue.

Older messages
211 / Prioritising & scaling individual action
Tuesday, October 25, 2022
People say you have to travel to see the world. Sometimes I think that if you just stay in one place and keep your eyes open, you're going to see just about all that you can handle. – Paul Auster
209 / France's citizen-led climate experiment
Tuesday, October 11, 2022
Everyone you will ever meet knows something you don't. – Bill Nye Featured artist: Adil Khanna Dense Discovery Dense Discovery Welcome to Issue 209! View/share online → I finally had time to catch
208 / Marketing for people that hate marketing
Tuesday, October 4, 2022
Leading into a world of unknowns, a world where you don't have the answer, the best you can do is to ask better questions, as well as help those around you to do the same. – Pascal Finette Featured
207 / A taste of the future of mobility
Tuesday, September 27, 2022
Curiosity is, in great and generous minds, the first passion and the last. – Samuel Johnson Featured artist: Léo Alexandre Dense Discovery Dense Discovery Welcome to Issue 207! View/share online → I