the only gold company Mike Huckabee recommends
Please Read or

Unsubscribe
Sponsored content keeps our newsletter free. We do not endorse all advertisers.
SPONSORED



NEW Gold & Silver Information Kit

Yours FREE For a Limited Time

My Friend,

With all the stress-inducing news out there right now, some people are starting to believe: "America has reached a crisis point."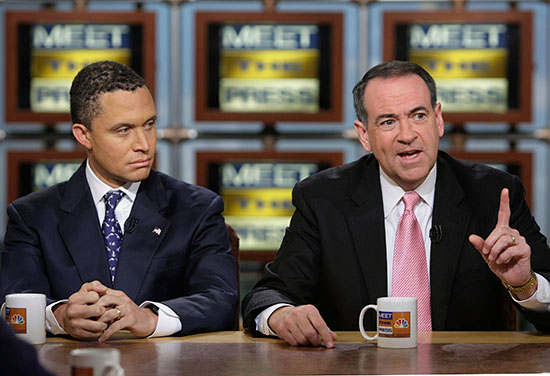 If you feel the same way, and you still have money tied up in traditional assets like savings accounts, 401(k)s and IRAs...

It may be time to seriously consider diversifying with gold.

It's fast, simple, and easy to do. And you can even shift a portion of your traditional 401(k)/IRA into a Self-Directed Gold IRA tax-free and penalty-free.

Former GOP Governor and champion of the American people Mike Huckabee says when you're ready to make your move:



"I have done my homework and Gold Alliance is the only Precious Metals Company I recommend to my family and friends. I am proud to be an existing client as well."


If you'd like to see simple steps you can take to diversify with gold now:

Request a FREE Copy of the NEW Gold & Silver Information Kit From Gold Alliance





50 W. Liberty St, Suite 420 Reno, NV 89501
Click here to unsubscribe Gold Alliance does not provide legal, tax, investment, or financial advice. Seek advice from your own legal, tax, investment, and financial advisors before making an investment decision. Past performance is not a guarantee of future results.
Use of this Publisher's email, website and content, is subject to the Privacy Policy and Terms of Use published on Publisher's Website. Content marked as "Ad," "Special" or "Sponsor" may be paid third party advertisements and are not endorsed or warranted by our staff or company. The content in our emails is for informational or entertainment use, and is not a substitute for professional advice. Always check with a qualified professional for treatment advice and/or diagnosis. Be sure to do your own careful research before taking action based on anything you find in this content.




Intended for: you.



View Online

|

Unsubscribe



Contact Us:
The Conservative News
10300 W Charleston Blvd, Ste 13-430
Las Vegas, NV 89135
United States
© Copyright The Conservative News. All Rights Reserved.
Older messages
Pelosi moves to ban viral video
Monday, October 31, 2022
Please Read or Unsubscribe The Conservative News Sponsored content keeps our newsletter free. We do not endorse all advertisers. SPONSORED Pelosi moves to ban viral video Nasty Nancy Pelosi made nearly
[BREAKING] - Squad Member Screams At Audience…
Saturday, October 29, 2022
Here's What Happened Please read orunsubscribe here Conservative News [BREAKING] - Squad Member Screams At Audience… And Biden Lets Them? Here's What Happened >>> Learn more about