Finimize - 🏡 Investors take an Airbnb break
Hi Reader, here's what you need to know for November 3rd in 3:09 minutes.
💸 Beyoncé x Jay Z? Louis Vuitton x Supreme? We've got an even cooler collaboration for you. Get 3 months Revolut Premium and 6 months Finimize Premium for free, and you'll even get £10 (or equivalent) sent right to your Revolut account, on us. Now that's what we call buzzworthy.
Today's big stories
Airbnb broke records after a big summer blowout, but investors are more focused on the dreary reality ahead

Here's why having a longer investment horizon could make you a winner – Read Now

Shipping giant Maersk reported ship-shape quarterly results once again, but business could start sinking soon
Vacation Blues
What's Going On Here?
Airbnb gave a disappointing quarterly update earlier this week, as the home-sharing platform's summertime high wore off.
What Does This Mean?
Determined holidaymakers weren't going to let canceled flights and extortionate airline tickets spoil their first restriction-free summer, so they did whatever they needed to reach their happy places. And because a lot of those happy places were Airbnb homes, the company managed to hoist its average daily rate up 5% from the same time last year and still record its most third-quarter bookings ever. That brought in record-breaking quarterly revenue of nearly $3 billion, $600 million more than analysts expected, and helped Airbnb bring profit up to an all-time high too.

But here's the record scratch moment: Airbnb predicted the strong US dollar will take more than a nibble out of its rental income this quarter, which is partly why it gave a worse-than-expected revenue outlook. And since investors focus on the future, they sent the firm's shares down 7% after the news.
Why Should I Care?
The bigger picture: Back to work.
End-of-summer reality might be about to hit Airbnb extra hard. See, bookings in increasingly desirable urban areas were up 27% last quarter, and those city spots tend to be much smaller – and, in turn, cheaper – than the bigger, more rural digs that were popular pandemic escapes. Mix in the potential of fresh competition from hotels that are only just recovering from lockdowns, and Airbnb might have to put in extra work this winter if it wants to stay ahead.

Zooming out: No more nice-to-haves.
Airbnb thinks these trying times could push more hard-up homeowners to rent out rooms to make some extra cash, but those shiny new locations could well end up empty. After all, the Federal Reserve's fourth-straight 0.75-percentage-point hike on Wednesday takes interest rates to their highest since 2008, and that type of environment will pressure consumers to cut back on luxuries – not least flashy Airbnb vacations.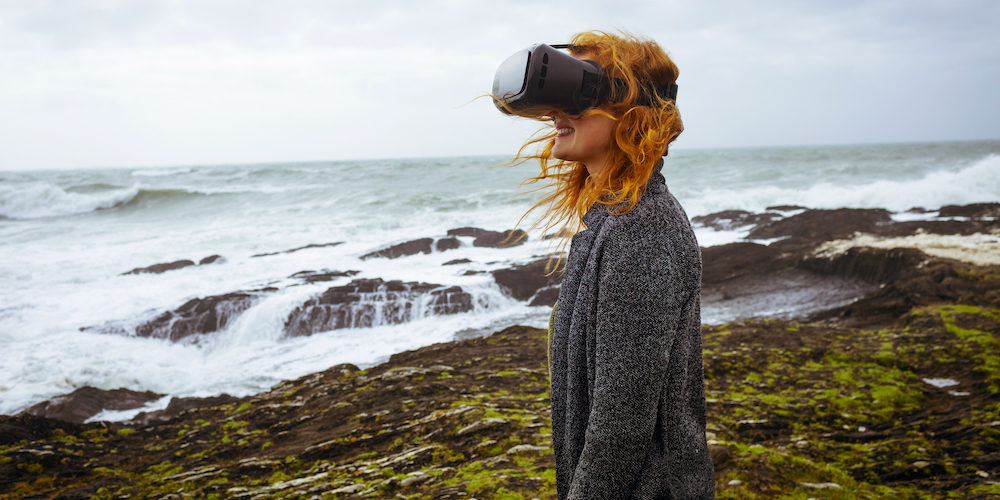 Capital at risk. The value of investments and the income from them can fall as well as rise and are not guaranteed. Investors may not get back the amount originally invested.
A new way to invest
Investing can often mean scanning a never-ending stream of complicated facts and figures.
Not with BlackRock's MyMap range, mind you.
All you need to do is pick the ready-made MyMap fund that best aligns with your financial and sustainability goals, and select your personal risk appetite.
The MyMap range is made up of a variety of assets like equities (shares), bonds, and alternatives.
They provide more diversification than investing in a single asset, which means all your eggs aren't in one basket – all carefully curated to maximize your portfolio's potential returns.
Diversification and asset allocation may not fully protect you from market risk.
Discover more about BlackRock's MyMap range.
Issued by BlackRock Advisors (UK) Limited, which is authorised and regulated by the Financial Conduct Authority. Registered office: 12 Throgmorton Avenue, London, EC2N 2DL, Tel: +44 (0)20 7743 3000. Registered in England and Wales No. 00796793. For your protection, calls are usually recorded. Please refer to the Financial Conduct Authority website for a list of authorised activities conducted by BlackRock. © 2022 BlackRock, Inc. All Rights Reserved. MKTGH1122E/S-2562613
Shape Up Or Ship Out
What's Going On Here?
Maersk, the world's second-biggest shipping company, reported impressive quarterly results on Wednesday – but its outlook for the future was pretty puny.
What Does This Mean?
Global shipping giants like Maersk have had the wind in their sails the past couple of years, with strong pandemic demand and supply shortages sending shipping rates through the roof. Last quarter was no exception: sure, the number of containers it loaded fell by 8% compared to the same time last year, but it still posted a stellar 37% bump in revenue and its sixteenth-straight quarter of profit growth. Now, though, it looks like there's a sea change on the horizon: the West is hurtling toward a recession and recovering supply chains are dampening shipping rates, so Maersk could find itself adrift before long. In fact, it already reckons global container demand will fall by as much as 4% this year.
Why Should I Care?
Zooming in: Batten down the hatches.
Some of Maersk's rivals expanded their fleets in recent years, but Maersk chose to add stabilizing ballast to its business instead. The firm focused more on strengthening its logistics arm – not its shipping operations – with a series of acquisitions that means the segment now brings in about $17 billion in annual revenue. That could turn out to be a smart move: there are signs the shipping industry's currently heading toward the dangerous phase of its notorious "boom and bust cycles".

The bigger picture: Shiver me timbers.
Maersk controls around a sixth of the world's container trade, which means its performance pretty reliably reflects the strength of the $29-trillion global trade market – and by extension, the global economy as a whole. That makes its pessimism about growth going forward pretty worrying, and it's not the only one sounding the alarm. Just last month, the International Monetary Fund cut its prediction for global growth next year to 2.7%, and said one in three economies is even at risk of contracting.
"An ounce of action is worth a ton of theory."
– Friedrich Engels (a German socialist philosopher)
🥳 Coming Up In The Next Week…
All events in UK time.
😎 How To Build A Portfolio Ready For The Next Decade: 1pm, November 3rd
💰 Strategies For Market Volatility: 1pm, November 8th
✨ How To Profit From Special Situations As A Value Investor: 5pm, November 9th
🔧 Tools Value Investors Use For Turbulent Times: 6pm, November 10th
👀 And After That…
🔥 How To Build Better Financial Habits In Your 20s & 30s: 3pm, November 11th
♻️ How To Build An Eco-Friendly Crypto Portfolio: 1pm, November 14th
💥 How To Diversify During High Inflation: 6pm, November 14th
🐻 How To Survive A Crypto Bear Market: 7pm, November 15th
✅ How To Successfully Invest In Dividend Stocks: 6pm, November 22nd
🚀 2023 Outlook: What's Next For Crypto?: 6.30pm, November 23rd (in person, London)
🌍 Finding Opportunities In A Challenging Market With BlackRock: 1pm, December 2nd
🎉 Modern Investor Summit: 12pm, December 6th – 7th
Thanks for reading Reader. If you liked today's brief, we'd love for you to share it with a friend.
Older messages
Tuesday, November 1, 2022
J&J wants to mend hearts | Toyota's on a downward spiral | TOGETHER WITH Hi Reader, here's what you need to know for November 2nd in 3:14 minutes. 💸 Want to make smarter investment
Monday, October 31, 2022
Tesla tried to cozy up to a mining giant | China's still struggling | TOGETHER WITH Hi Reader, here's what you need to know for November 1st in 3:09 minutes. 💸 Old-school traditional portfolios
Monday, October 31, 2022
Tesla tried to cozy up to a mining giant | China's still struggling | TOGETHER WITH Hi Reader, here's what you need to know for November 1st in 3:09 minutes. 💸 Old-school traditional portfolios
💰 Big Oil's just bragging at this point
Sunday, October 30, 2022
Big Oil's profit keeps getting bigger | Volkswagen's spluttering and stalling | TOGETHER WITH Hi Reader, here's what you need to know for October 31st in 3:11 minutes. 💸 Fancy a free £70?
📉 Apple and Amazon's big results are in
Thursday, October 27, 2022
Apple and Amazon had very different quarters | There's no crisis in sight for oil firms... | TOGETHER WITH Hi Reader, here's what you need to know for October 28th in 3:13 minutes. 💸 Want to