Inverse - ⚔️ Reviewing 'God of War: Ragnarök'
Gaming's favorite sad dad is back — and sadder than ever. God of War Ragnarok, the continuing saga of gruff Spartan warrior Kratos and his twiggy son Atreus, launches for PlayStation 4 and 5 on November 9. Ragnarok somehow manages to outdo the epic, Norse-inspired spectacle of its predecessor. Impeccable combat and exploration make for a world you'll want to get lost in, even if you'll probably get your butt kicked a few dozen times along the way.

But if you loved the terse and understated storytelling of 2018's God of War, you might find yourself a little frustrated by the sequel's "tell, don't show" approach to narrative. Ragnarok is a thoroughly entertaining romp, but can't quite overtake Elden Ring in 2022's Game of the Year race.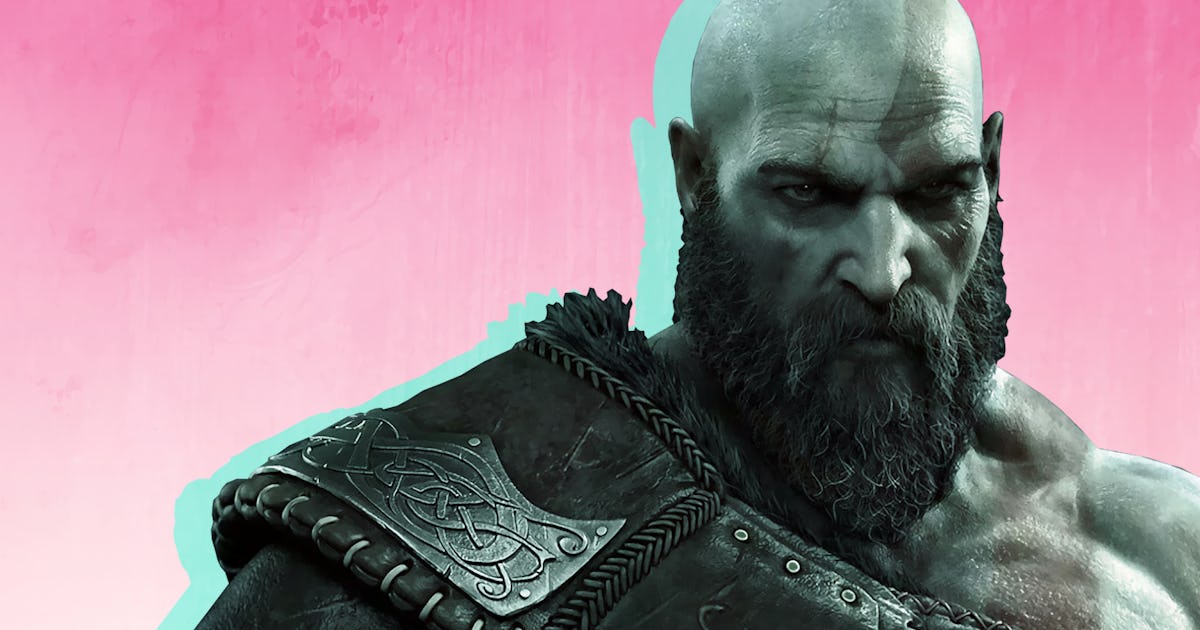 God of War: Ragnarök is an incredibly epic sequel with one big problem
"So you still kill gods, you're just sad about it now?"

That's the gist of what someone says to our grizzled Spartan warrior Kratos in a critical scene about two-thirds of the way through God of War Ragnarok. It's a chuckle-worthy throwaway line in the moment, but it stuck with me after seeing the credits roll.

That's because it's representative of why Ragnarok never quite manages to meet the remarkably high bar set by God of War (2018), despite being expanded and enhanced in so many ways. What begins as a somber tale of a father and son out to save the world quickly becomes too chipper and snarky (dare I say Whedonesque?) for its own good.

Spelunking around the Nine Realms of Norse myth is exhilarating, with more refined combat, badder boss brawls, and dazzling spaces to explore. But God of War Ragnarok makes a handful of strange narrative choices — most of which I can't explicitly talk about here — that undermine the growth of its central father-son duo and the stakes of their journey. It's definitely more God of War (2018), which is far from a bad thing. But it still plays like a late-gen PS4 game, and never quite manages to feel as groundbreaking or fresh as its predecessor.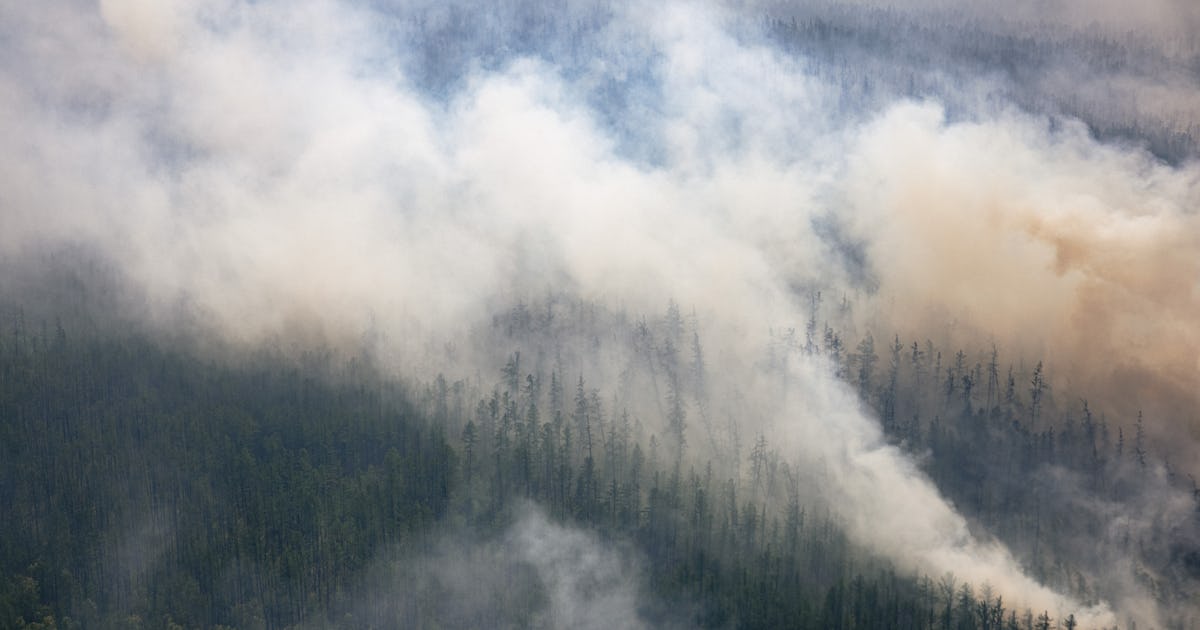 One of the coldest places on Earth is on fire — and it's getting worse
On a summer day in June 2020, a small town in the typically frigid Far East of Russia set a new world record — and not a good one. The temperature exceeded 38 degrees Celsius (100.4 degrees Fahrenheit) for the first time ever in the region above the Arctic Circle. The World Meteorological Organization said the temperature was "more befitting the Mediterranean than the Arctic." 

2020's record-breaking temperatures in Siberia hit home to the world what scientists knew: the Arctic was warming faster than the rest of the planet, creating devastating consequences like massive wildfires. 

Two new studies reveal the extreme fire season in 2020 was no mere anomaly, but, rather, a pattern we can expect to become chillingly common in a warming world. These findings were published Thursday in the journal Science.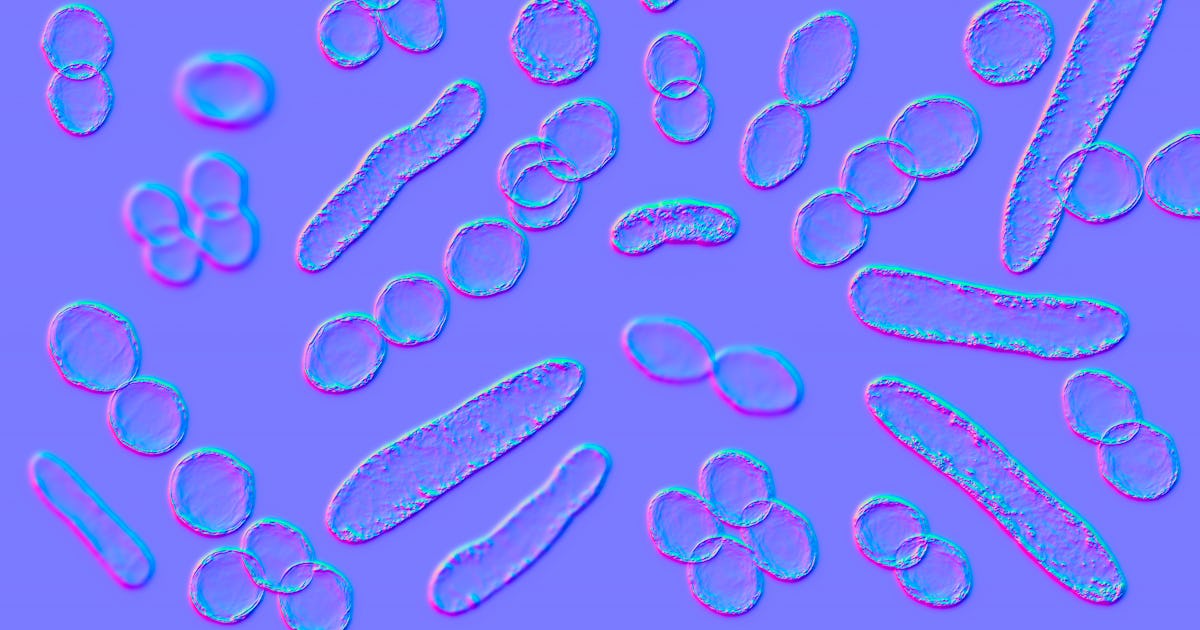 These tiny magnetic robots can infiltrate tumors — and maybe destroy cancer
Doctors aren't always able to remove hard-to-reach cancerous tumors with surgery, so some patients must receive aggressive chemotherapy and/or radiation therapy — a combination that can prove ineffective.

But a new cancer treatment may offer a way to take down inoperable tumors with pinpoint accuracy, no radiation required.

Researchers have figured out how to deliver cancer-killing compounds (called enterotoxins) to tumors using bionic bacteria that are steered by a magnetic field. These "micro-robots" can hunt down and converge on a specific tumor, then shrink it by releasing the bacteria's own naturally produced anti-cancer chemicals. The results were recently published in the journal Science.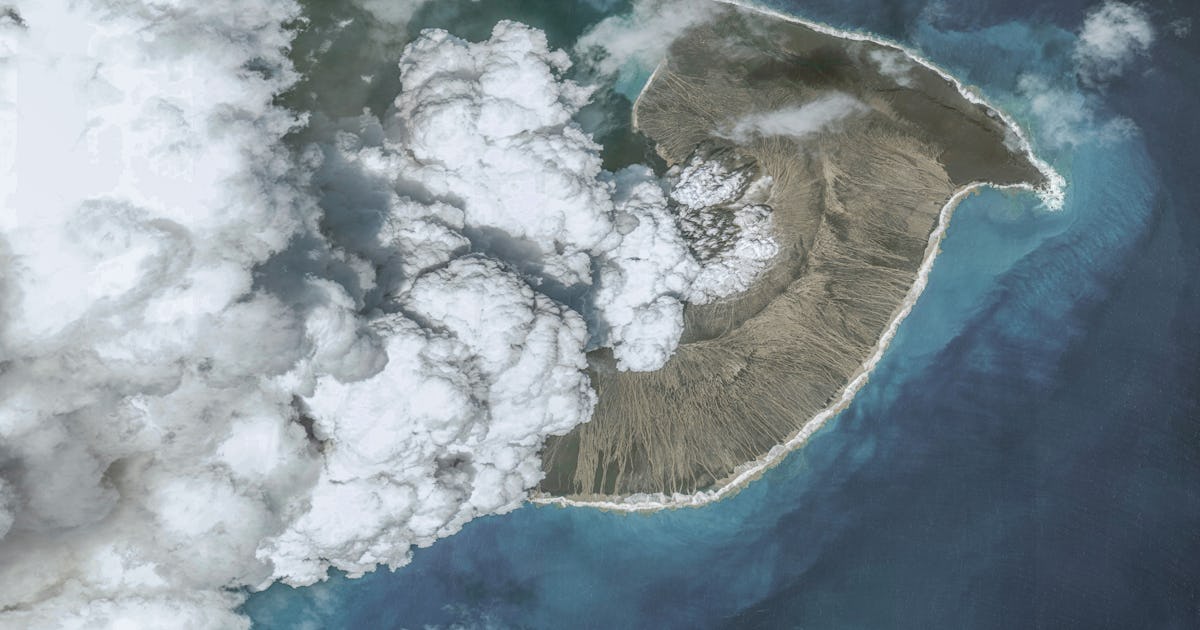 Tonga volcano spewed ash 35 miles into the air, setting a new record
In January, an undersea volcano violently exploded near Tonga, burying the island nation in ash and stranding residents. Satellite imagery made it clear that the eruption was among the most powerful in decades.

A team of researchers recently confirmed that the volcano, called Hunga Tonga-Hunga Ha'apai, shot debris higher into the atmosphere than any other eruption on record.

Writing this week in the journal Science, they describe their calculations on the volcano's plume using satellite data from multiple points of view.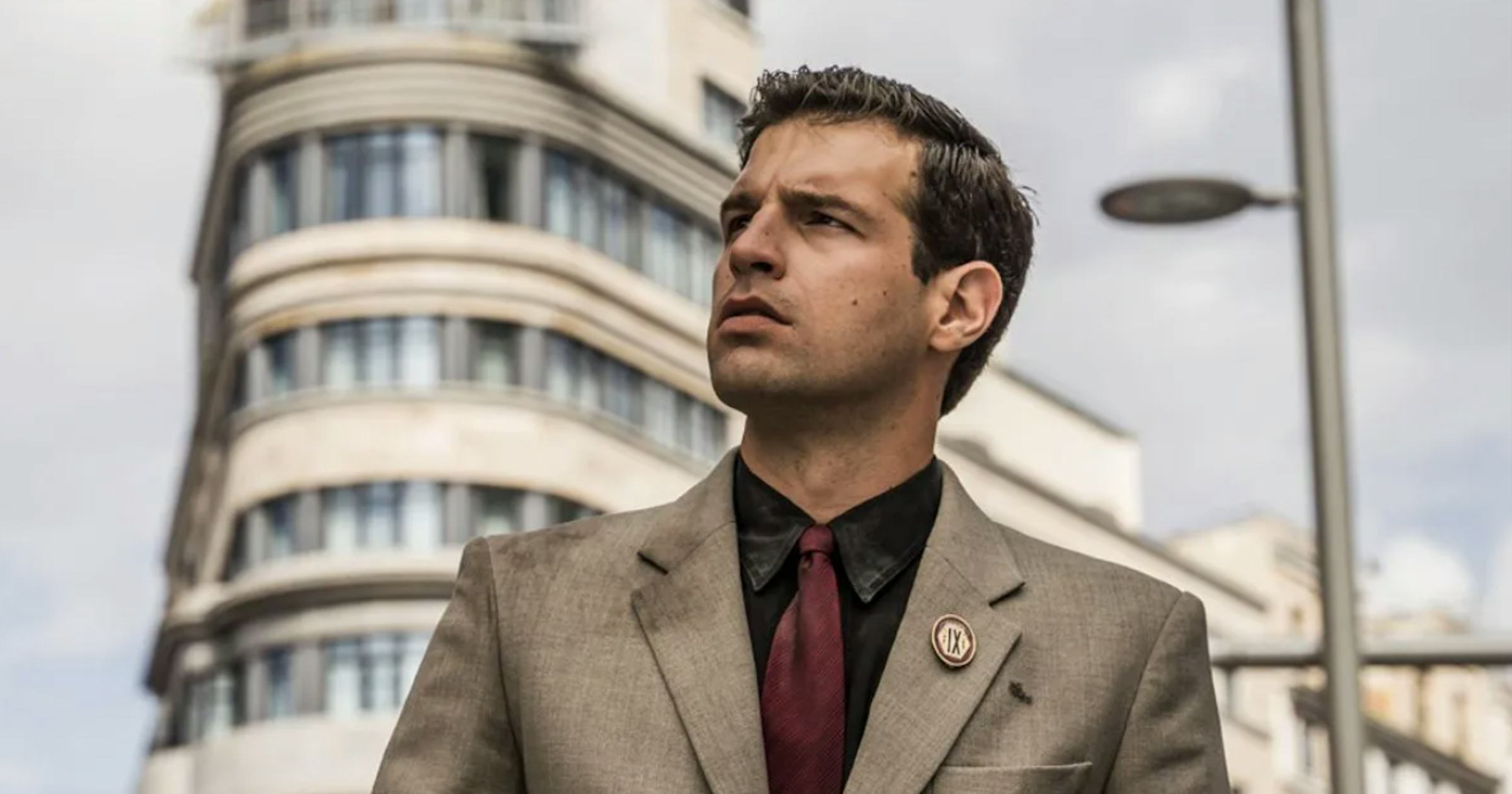 ¡García! is a brilliant subversion of a classic spy trope
You might say spies are having a moment in pop culture. But to be honest, when have spies not been cool?

Andor is currently bringing new life to Star Wars on Disney+ with the origin story of the beloved Rebel spy, while the search for a new James Bond has been making headlines on a weekly basis. Marvel's Nick Fury is gearing up to go on a shadowy globe-trotting adventure of his own in Secret Invasion, and there's a decent chance someone you know dressed up as Austin Powers this Halloween. But while they're all unique in their own ways, there's one thing that unites these beloved spies: they're likable from the get-go.

Is the entertainment industry due for an unlikable spy? If so, HBO Max has us covered. Enter: ¡García!
Today in history: British archaeologist Howard Carter discovered the tomb of the Egyptian pharaoh Tutankhamen November 4, 1922.

Song of the day: "Svartalfheim," Bear McCreary

About this newsletter: Do you think it can be improved? Have a story idea? Send those thoughts and more to us by emailing newsletter@inverse.com.
You're receiving this email because you signed up to receive communications from BDG Media. If you believe this has been sent to you in error, please safely

unsubscribe

.



315 Park Ave. South, New York, NY 10010



Copyright 2022 BDG Media, Inc. All rights reserved.

View in browser

Older messages
🍽 The most divisive holiday dish ever
Thursday, November 3, 2022
Plus: Giving birth permanently alters your bones — fossil records reveal. ‌ ‌ ‌ ‌ ‌ ‌ ‌ ‌ ‌ ‌ ‌ ‌ ‌ ‌ ‌ ‌ ‌ ‌ ‌ ‌ ‌ ‌ ‌ ‌ ‌ ‌ ‌ ‌ ‌ ‌ ‌ ‌ ‌ ‌ ‌ ‌ ‌ ‌ ‌ ‌ ‌ ‌ ‌ ‌ ‌ ‌ ‌ ‌ ‌ ‌ ‌ ‌ ‌ ‌ ‌ ‌ ‌ ‌ ‌ ‌ ‌ ‌ ‌ ‌
🎃 Why do we eat candy on Halloween?
Monday, October 31, 2022
Plus: Morfydd Clark talks 'Rings of Power' Season 2 and getting 'shipped with Sauron. ‌ ‌ ‌ ‌ ‌ ‌ ‌ ‌ ‌ ‌ ‌ ‌ ‌ ‌ ‌ ‌ ‌ ‌ ‌ ‌ ‌ ‌ ‌ ‌ ‌ ‌ ‌ ‌ ‌ ‌ ‌ ‌ ‌ ‌ ‌ ‌ ‌ ‌ ‌ ‌ ‌ ‌ ‌ ‌ ‌ ‌ ‌ ‌ ‌ ‌ ‌ ‌
🧠 Let's talk about pumpkin seeds
Sunday, October 30, 2022
Happy Halloween! Welcome to Sunday Scaries #173. ‌ ‌ ‌ ‌ ‌ ‌ ‌ ‌ ‌ ‌ ‌ ‌ ‌ ‌ ‌ ‌ ‌ ‌ ‌ ‌ ‌ ‌ ‌ ‌ ‌ ‌ ‌ ‌ ‌ ‌ ‌ ‌ ‌ ‌ ‌ ‌ ‌ ‌ ‌ ‌ ‌ ‌ ‌ ‌ ‌ ‌ ‌ ‌ ‌ ‌ ‌ ‌ ‌ ‌ ‌ ‌ ‌ ‌ ‌ ‌ ‌ ‌ ‌ ‌ ‌ ‌ ‌ ‌ ‌ ‌ ‌ ‌ ‌ ‌ ‌ ‌