Inverse - 🚀 NASA successfully launches Artemis I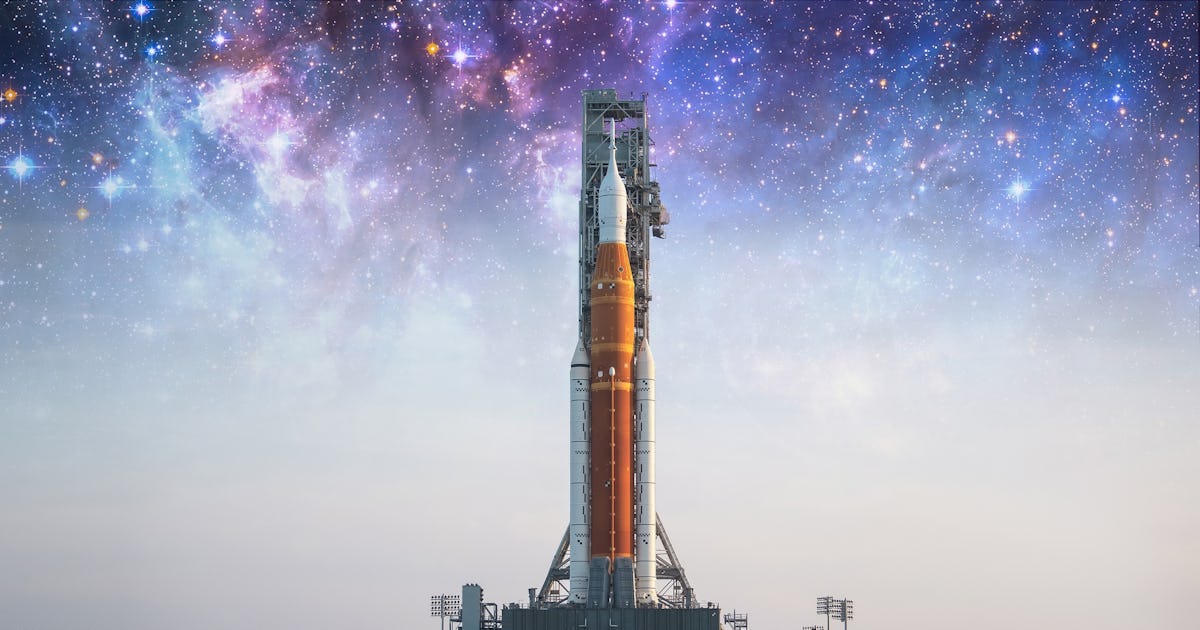 We finally have liftoff! NASA's Artemis I rocket is currently en route to the moon after a successful launch out of Earth's atmosphere early this morning. The launch has been a long time coming: Numerous delays including fueling leaks, hardware issues, and Florida's hurricane season have made it seem at times that the mission would never see success.

The mission is scheduled to last nearly a month, with the capsule splashing down into the Pacific Ocean on December 11. Between now and then, the Orion Capsule (the part that actually goes into space after detaching from the Space Launch System Rocket) will make its way to the moon and back.

The capsule is traveling alone. But the goal of future Artemis missions is to finally send astronauts back to the moon, something NASA hasn't done since the Apollo era. Read on to learn more about this moon mission and future ones.
NASA successfully launches Artemis I toward the Moon
Liftoff! NASA's Artemis I mission is finally underway to the Moon. There were 500 seconds between the ground and glory. On early Wednesday morning at 1:47 a.m. Eastern, Artemis I ignited its engines, initiating 8.8 million pounds of thrust in a little more than eight minutes. 

The first phase of this human-grade Moonshot harnesses the momentum of the Space Launch System's novel launch technology and the Sun's energy upon four unfurled Orion capsule solar arrays to fly on an epic lunar journey not seen since the Apollo era.

A few minutes after launch, the solid rocket boosters on the side jettisoned, while the core engine stage cutoff occurred at 1:56 a.m. Eastern, at which point the craft entered orbit. Today marks the first leg in its journey of 1.3 million miles.
We've been trying to reach you about your (investment) vehicles' extended losses
We're giving you a final courtesy wake-up call. This is one call you don't want to send to voicemail (sorry Grandma, can you text next time?). Because with personal portfolios dropping a whopping 44% this year, this is a call to renew your investing plan.

With Masterworks. This unicorn investment platform lets everyday people invest in museum-quality artworks by names like Picasso and Banksy. Contemporary art not only outpaced the S&P by 131%* over the last 26 years, but also remained resilient through downturns like the dot-com bubble and Great Financial Crisis. 

With six of Masterworks' last seven exits realizing a net return of +21.5%, shares have been selling out fast. Six?! That's even more than the number of spam calls I get daily…

Fortunately, Inverse readers can skip the waitlist with this exclusive link.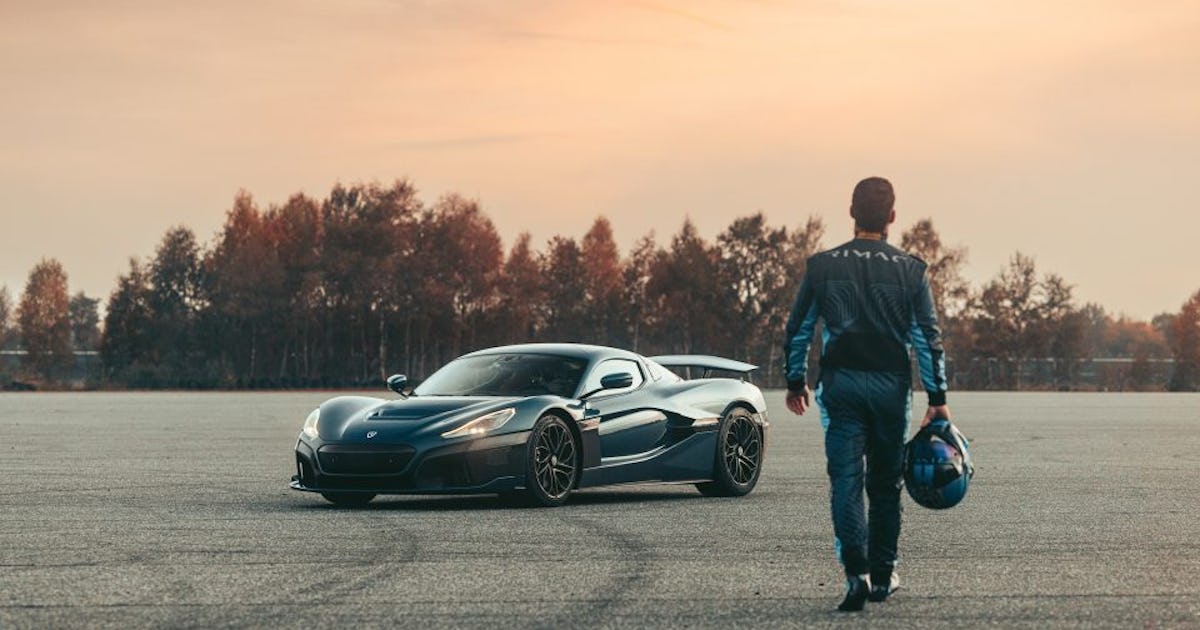 This supercar just shattered an EV speed record
Electric vehicles are flying forward, not just in sales and adoption, but in defining how and why battery-powered vehicles exist.

The Rimac Nevera, a supercar developed by Rimac Group, a Croatian company, is doing its part by pushing EV speed boundaries. According to Rimac, the Nevera broke a speed record among electric production cars late last month, topping out its supercar at an eye-watering 258 mph.

That kind of speed (about a third of the speed of sound), is hard to fathom. According to Rimac, the Nevera uses its four electric motors to produce about 1,914 horsepower. That equates to a rocket-like 0–60 mph in about 1.85 seconds and 0-100 mph in 4.3 seconds.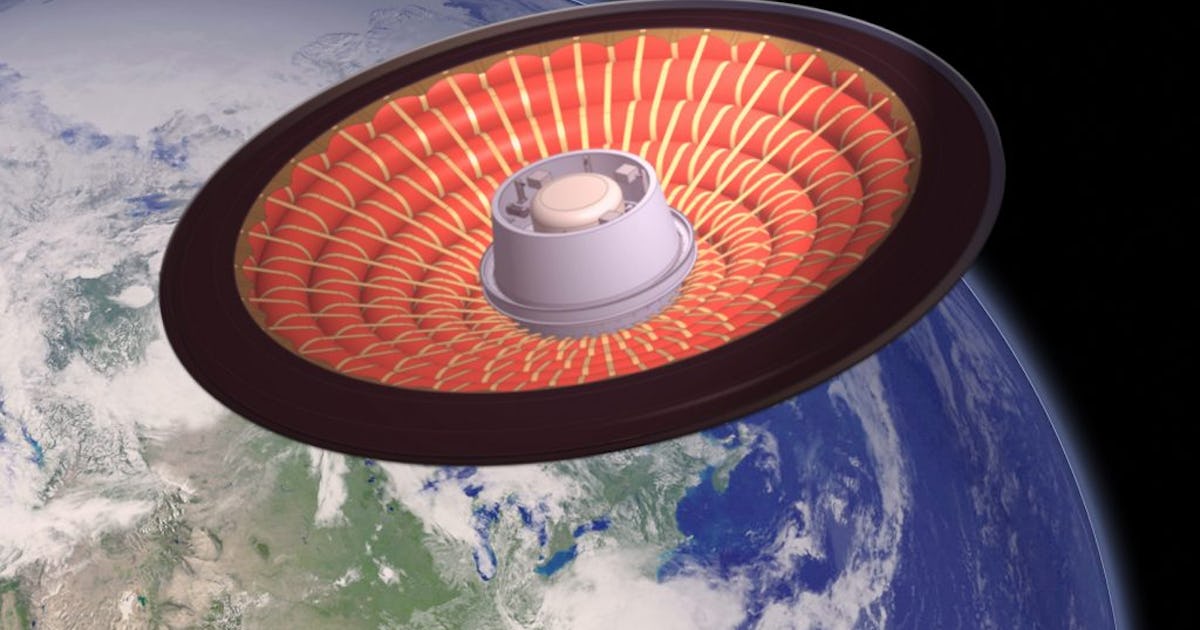 This inflatable device could be the key to landing humans on Mars
It might look like a giant loudspeaker, but this inflatable NASA device wasn't designed to blast sounds into space. Instead, this puffy disc might hold the key tolanding humans soundly on Mars.

It's an inflatable heat shield designed to create drag in the Red Planet's thin atmosphere and soften the landing for heavy missions. But before attaching it to any Mars-bound spacecraft, the novel heat shield had to be tested in Earth's atmosphere.

Last week, NASA successfully inflated and landed the device in a demonstration called the Low-Earth Orbit Flight Test of an Inflatable Decelerator — LOFTID for short.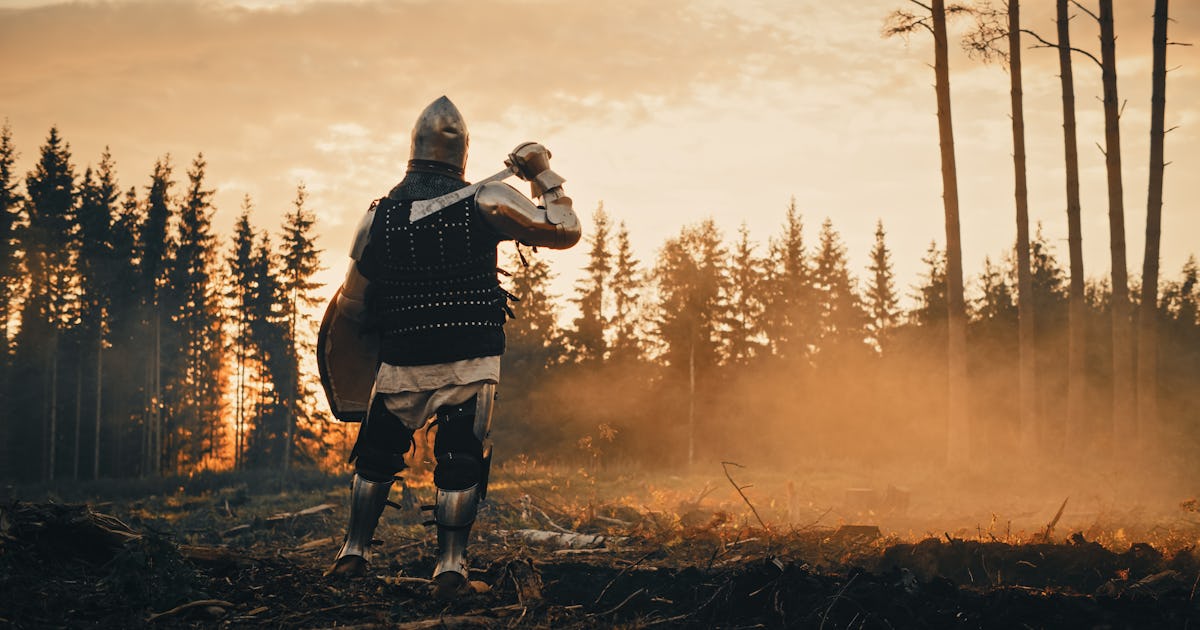 Pentiment enthralls with its unique art style and engaging world
I watched in horror as the executioner's blade met the neck of its target and blood gushed forth.

Given the choice between averting my eyes or facing the consequences of my actions, I clicked the latter. I owed it to this person to witness their death, having chosen to accuse them of the murder. Every action you take in Pentiment directly impacts the fate of everyone else, you can't help but feel a deep sense of responsibility — and oftentimes guilt.

This historical murder mystery isn't what you might expect from Obsidian Entertainment, known for first-person action RPGs like The Outer Worlds and Fallout: New Vegas. Everything about Pentiment feels as carefully designed as the illuminated manuscripts it draws inspiration from, delivering an enthralling mystery that is a wonder to behold.
About this newsletter: Do you think it can be improved? Have a story idea? Send those thoughts and more to us by emailing newsletter@inverse.com.

*See important Regulation A disclosures.
You're receiving this email because you signed up to receive communications from BDG Media. If you believe this has been sent to you in error, please safely

unsubscribe

.



315 Park Ave. South, New York, NY 10010



Copyright 2022 BDG Media, Inc. All rights reserved.

View in browser

Key phrases
Older messages
Tuesday, November 15, 2022
Plus: A film crew discovers wreckage of tragic spaceflight off the coast of Florida. ‌ ‌ ‌ ‌ ‌ ‌ ‌ ‌ ‌ ‌ ‌ ‌ ‌ ‌ ‌ ‌ ‌ ‌ ‌ ‌ ‌ ‌ ‌ ‌ ‌ ‌ ‌ ‌ ‌ ‌ ‌ ‌ ‌ ‌ ‌ ‌ ‌ ‌ ‌ ‌ ‌ ‌ ‌ ‌ ‌ ‌ ‌ ‌ ‌ ‌ ‌ ‌ ‌ ‌ ‌ ‌ ‌ ‌
🍿 Neil Gaiman takes on 'The Sandman's worst critics
Monday, November 14, 2022
Plus: A single dose of psilocybin may alleviate major depression for 12 weeks, study finds. ‌ ‌ ‌ ‌ ‌ ‌ ‌ ‌ ‌ ‌ ‌ ‌ ‌ ‌ ‌ ‌ ‌ ‌ ‌ ‌ ‌ ‌ ‌ ‌ ‌ ‌ ‌ ‌ ‌ ‌ ‌ ‌ ‌ ‌ ‌ ‌ ‌ ‌ ‌ ‌ ‌ ‌ ‌ ‌ ‌ ‌ ‌ ‌ ‌ ‌ ‌ ‌ ‌ ‌ ‌
🧠 Let's talk about mind wandering
Sunday, November 13, 2022
The next time you're in an afternoon slump, you may want to let your mind wander. ‌ ‌ ‌ ‌ ‌ ‌ ‌ ‌ ‌ ‌ ‌ ‌ ‌ ‌ ‌ ‌ ‌ ‌ ‌ ‌ ‌ ‌ ‌ ‌ ‌ ‌ ‌ ‌ ‌ ‌ ‌ ‌ ‌ ‌ ‌ ‌ ‌ ‌ ‌ ‌ ‌ ‌ ‌ ‌ ‌ ‌ ‌ ‌ ‌ ‌ ‌ ‌ ‌ ‌ ‌ ‌ ‌ ‌
🌱 The future of air filtration is going green
Friday, November 11, 2022
Plus: It's time, once again, for John Wick to go to work. Who will he fight this time? ‌ ‌ ‌ ‌ ‌ ‌ ‌ ‌ ‌ ‌ ‌ ‌ ‌ ‌ ‌ ‌ ‌ ‌ ‌ ‌ ‌ ‌ ‌ ‌ ‌ ‌ ‌ ‌ ‌ ‌ ‌ ‌ ‌ ‌ ‌ ‌ ‌ ‌ ‌ ‌ ‌ ‌ ‌ ‌ ‌ ‌ ‌ ‌ ‌ ‌ ‌ ‌ ‌ ‌ ‌
Thursday, November 10, 2022
Plus: The Mercedes-Benz modular mini camper looks perfect. ‌ ‌ ‌ ‌ ‌ ‌ ‌ ‌ ‌ ‌ ‌ ‌ ‌ ‌ ‌ ‌ ‌ ‌ ‌ ‌ ‌ ‌ ‌ ‌ ‌ ‌ ‌ ‌ ‌ ‌ ‌ ‌ ‌ ‌ ‌ ‌ ‌ ‌ ‌ ‌ ‌ ‌ ‌ ‌ ‌ ‌ ‌ ‌ ‌ ‌ ‌ ‌ ‌ ‌ ‌ ‌ ‌ ‌ ‌ ‌ ‌ ‌ ‌ ‌ ‌ ‌ ‌ ‌ ‌ ‌ ‌