Inverse - 🎮 The future of Pokémon
🎶 🎶 🎶 I wanna be the very best, like no one ever was. To catch them is my real test. To train them is my cause. I will travel across the land, searching far and wide. Teach Pokémon to understand the power that's inside.
Pokémon, it's you and me. I know it's my destiny. Oh, you're my best friend. In a world we must defend. A heart so true. Our courage will pull us through. You teach me and I'll teach you. Pokémon!
Gotta catch 'em all
. Yeah! 🎶 🎶 🎶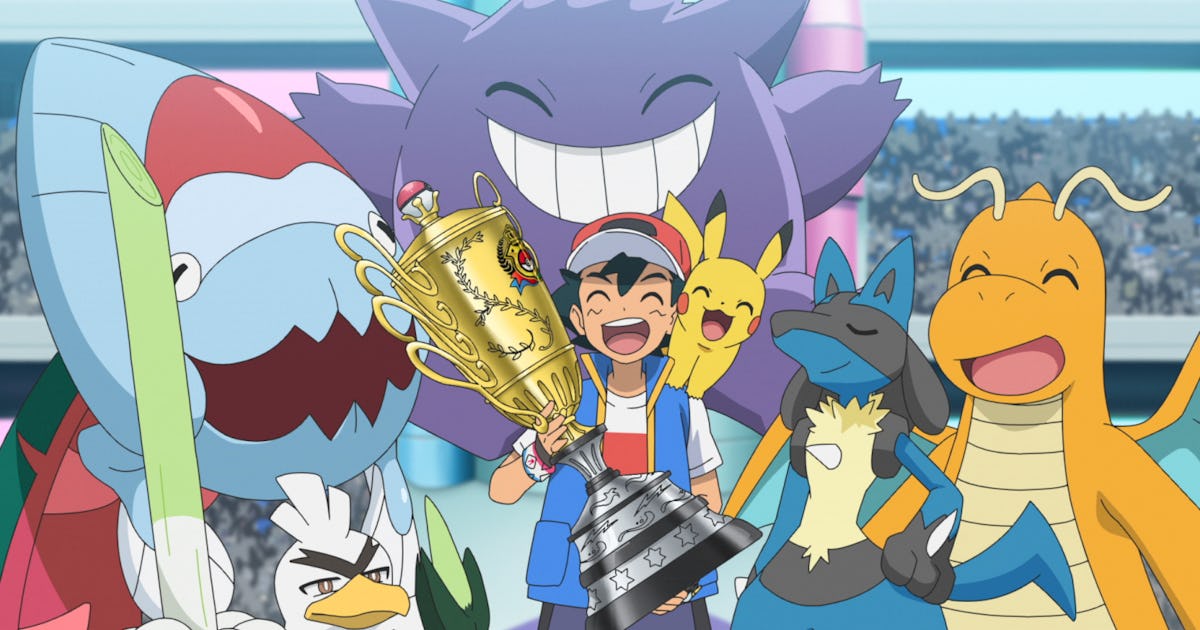 The future of Pokémon: 5 experts on VR, open worlds, and remakes
Pokémon is always evolving, but the beloved franchise's next evolution is even more impressive than Charmeleon's transformation into Charizard. (Well… almost.) Pokémon Scarlet and Violet — which kick off the ninth generation of Pokémon games, out today for the Nintendo Switch — mark some of the biggest changes to the core RPG games' format in their 26-year history.

But what comes next? How much can Pokémon reinvent and reimagine its properties — the video games, but also its TV series, movies, merch, and trading card game — to surprise and delight fans who grew up with Ash and Pikachu?

To find out, Inverse spoke with five people whose lives and careers are deeply intertwined with the Pokémon community to discover, in their own words, what they want to see going forward. Whether they're a streamer, a competitive battler, or even the longtime voice of Ash Ketchum, they're all unique experts who want to see the franchise become the very best — like no one ever was.
Make Smart Finance Decisions Based on Psychology
When it comes to saving money, sometimes it is not about how much we spend but rather how we feel about what we spend. Taking our mental well-being into consideration, Fidelity Bloom® uses psychology to understand how people are spending their money, and instead of shaming them or guilt-tripping them like other financial apps, rewarding consumers and introducing them to mindful money habits that can actually stick. Even more, Fidelity Bloom® can make your savings feel automatic so you can track your progress, earn rewards (including cash back when you shop through the app or with the browser extension), so you can spend smarter and save more. Terms apply.

Learn more about the power of positive financial thinking at Fidelity Bloom® today.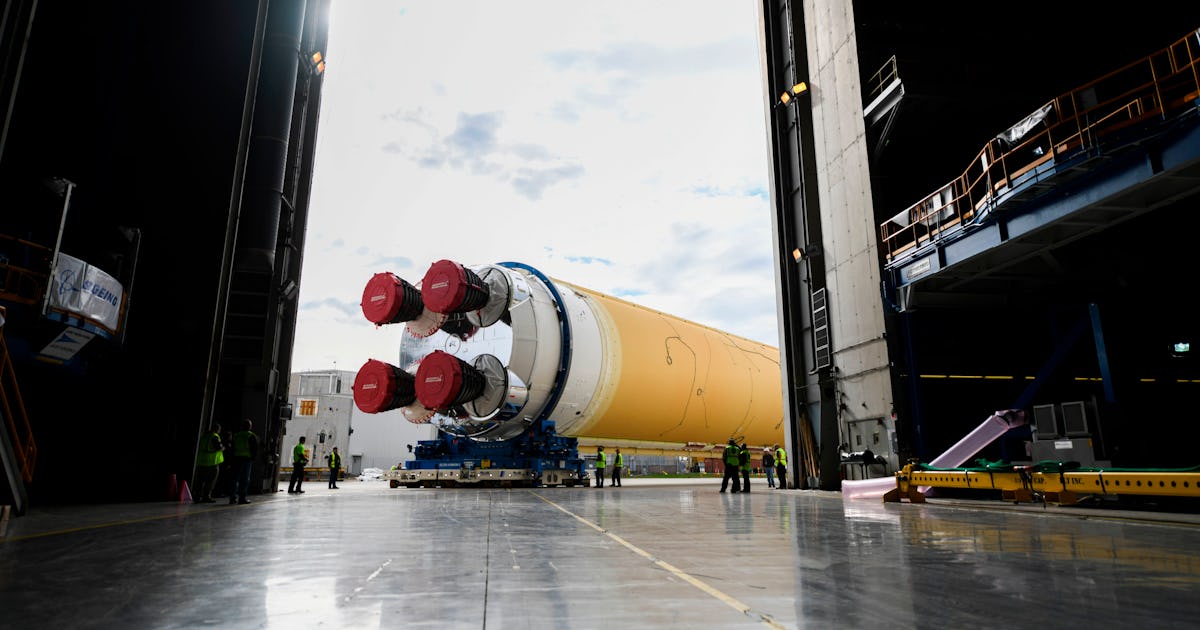 Artemis II and beyond: 3 steps NASA needs to take to send astronauts to the Moon
Artemis I may be off to the Moon, but it didn't come without its share of stumbles. NASA needs to iron-out some critical elements to its Artemis Program for it to succeed from here out, says a report from a major oversight agency.

Some wonder if Artemis will pick up the Apollo baton, or fall short of its lofty goals. If Artemis I achieves its goals from now until the end of its mission, it will springboard the rest of the Artemis Program, which seeks to return humans to the Moon, with crewed lunar voyages that would last weeks or months. It also wants to place humans on Mars.

This expensive undertaking ($50 billion so far) easily meets the fiscal threshold to warrant analysis from the U.S. Government Accountability Office (GAO). The report, published in September, provides a glimpse into the stumbles up to that date — and what the program needs to see human boots put on the Moon for the Artemis III mission, tentatively slated for 2025.
| | |
| --- | --- |
| Inverse Interview | Entertainment |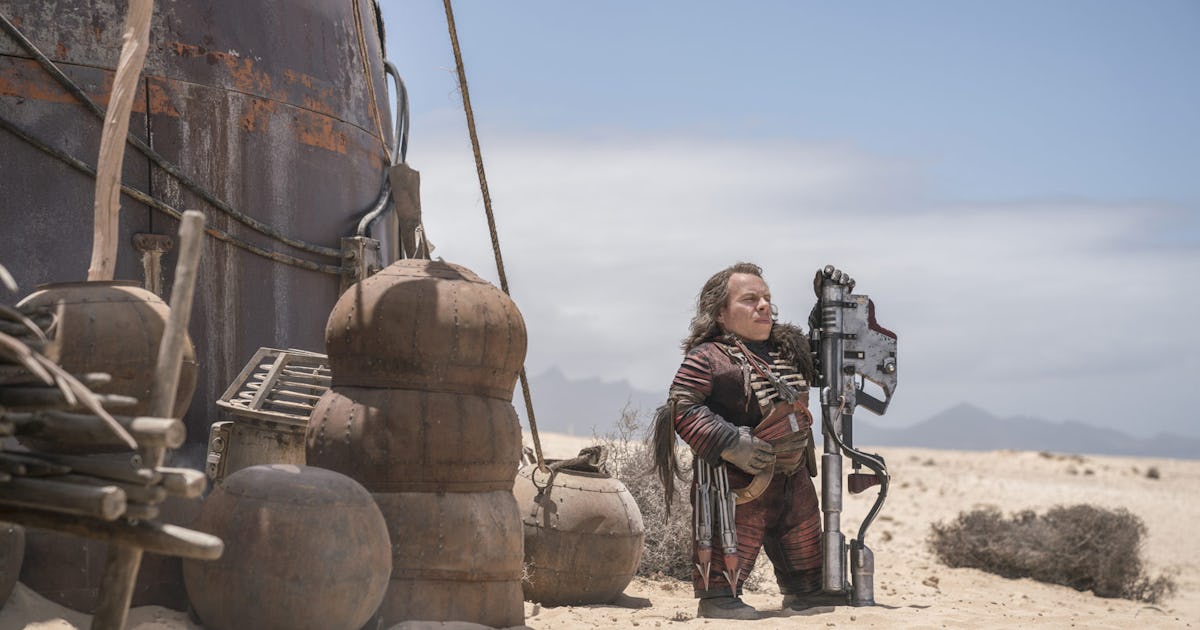 Star Wars legend Warwick Davis is ready to return to the franchise
It's been 34 years since we've seen Willow Ufgood defeat the evil queen Bavmorda and save the sweet redheaded baby Elora Danan from being banished to the Netherworld. 

Warwick Davis, who played the title Nelwyn sorcerer and hero of Tir Asleen in Willow, never expected that he'd be back in the medieval digs he wore on set as a fresh-faced 17-year-old. Fast-forward from 1988 to 2022, and Davis is headed back to the Mother World, along with both an ensemble cast new to the budding franchise and some familiar faces from the original movie. 

Davis tells Inverse that his callback to Willow's realm of magic, monsters, and mischief wasn't a recent surprise. The episodic series had, in fact, been brewed on the set of Solo: A Star Wars Story.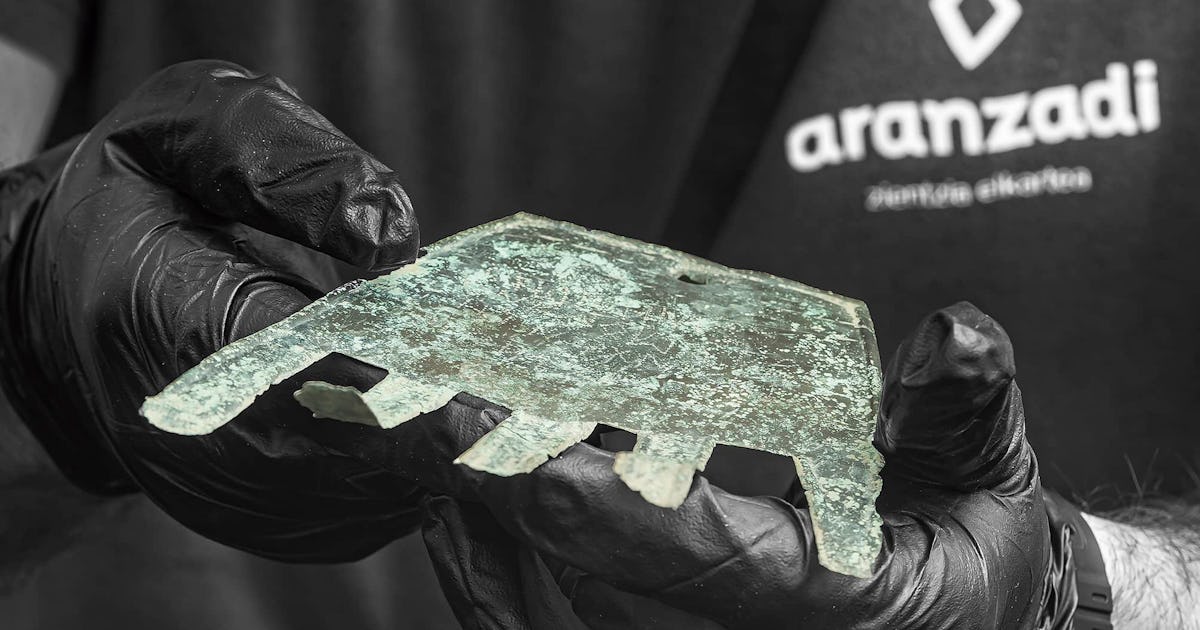 A 2000-year-old artifact rewrites what we know about one of Europe's most mysterious languages
Artifact restorer Carmen Usúa didn't expect to rewrite linguistic history when she started cleaning mud off a hand-shaped bronze ornament from an Iron Age village back in January.

"When I started cleaning, I found a series of lines and then a series of dots," says Usúa in a statement. "I immediately realized that I was in front of a piece with writing."

That small piece of writing — just 40 characters — reveals a hidden chapter in the story of a language whose origins are still unknown: Basque, whose native speakers live in what's now northern Spain and southwestern France. Basque is what linguists call an isolate, meaning it doesn't share roots with other known language groups. 

Until recently, historians thought that Basque speakers didn't develop a written language until their contact with Romans who invaded their lands, but the bronze hand reveals that by the time the Romans arrived, the Basques already had their own system of writing, developed from a system used more widely across the Iberian peninsula.
| | |
| --- | --- |
| MIGHTY CELLS | Mind and Body |
These CRISPR-edited T cells could be the future of cancer therapy
CRISPR, the powerful yet easy-to-use gene editing tool, has become a versatile technology that's poised to revolutionize everything from agriculture to cancer treatment. Now, a new study out in Nature last week suggests we might be one step closer to using CRISPR to squash cancer cells for good.

CRISPR's power lies in its ability to precisely snip out genes we don't want and replace them with ones we do. In recent years, scientists have been harnessing this skill to tweak a component of our immune systems — known as T cells — to help them fight cancer more effectively.

Researchers at the San Franciso-based biotech company PACT Pharma and UCLA have found that not only are CRISPR-edited T cells safe but likely potent in annihilating cancer. The team published the results of a small-scale phase 1 clinical trial where 16 patients were infused with a custom blend of CRISPR-engineered T cells to spot cancer cells and destroy them.
About this newsletter: Do you think it can be improved? Have a story idea? Send those thoughts and more to us by emailing newsletter@inverse.com.
You're receiving this email because you signed up to receive communications from BDG Media. If you believe this has been sent to you in error, please safely

unsubscribe

.



315 Park Ave. South, New York, NY 10010



Copyright 2022 BDG Media, Inc. All rights reserved.

View in browser

Key phrases
Older messages
🌌 Look up for November's brightest meteor shower
Thursday, November 17, 2022
Plus: Read our reviews of 'Glass Onion: A Knives Out Mystery' and 'Pokémon Scarlet and Violet' ‌ ‌ ‌ ‌ ‌ ‌ ‌ ‌ ‌ ‌ ‌ ‌ ‌ ‌ ‌ ‌ ‌ ‌ ‌ ‌ ‌ ‌ ‌ ‌ ‌ ‌ ‌ ‌ ‌ ‌ ‌ ‌ ‌ ‌ ‌ ‌ ‌ ‌ ‌ ‌ ‌ ‌ ‌ ‌ ‌
🚀 NASA successfully launches Artemis I
Wednesday, November 16, 2022
Plus: This supercar just shattered an EV speed record. ‌ ‌ ‌ ‌ ‌ ‌ ‌ ‌ ‌ ‌ ‌ ‌ ‌ ‌ ‌ ‌ ‌ ‌ ‌ ‌ ‌ ‌ ‌ ‌ ‌ ‌ ‌ ‌ ‌ ‌ ‌ ‌ ‌ ‌ ‌ ‌ ‌ ‌ ‌ ‌ ‌ ‌ ‌ ‌ ‌ ‌ ‌ ‌ ‌ ‌ ‌ ‌ ‌ ‌ ‌ ‌ ‌ ‌ ‌ ‌ ‌ ‌ ‌ ‌ ‌ ‌ ‌ ‌ ‌ ‌ ‌ ‌ ‌
Tuesday, November 15, 2022
Plus: A film crew discovers wreckage of tragic spaceflight off the coast of Florida. ‌ ‌ ‌ ‌ ‌ ‌ ‌ ‌ ‌ ‌ ‌ ‌ ‌ ‌ ‌ ‌ ‌ ‌ ‌ ‌ ‌ ‌ ‌ ‌ ‌ ‌ ‌ ‌ ‌ ‌ ‌ ‌ ‌ ‌ ‌ ‌ ‌ ‌ ‌ ‌ ‌ ‌ ‌ ‌ ‌ ‌ ‌ ‌ ‌ ‌ ‌ ‌ ‌ ‌ ‌ ‌ ‌ ‌
🍿 Neil Gaiman takes on 'The Sandman's worst critics
Monday, November 14, 2022
Plus: A single dose of psilocybin may alleviate major depression for 12 weeks, study finds. ‌ ‌ ‌ ‌ ‌ ‌ ‌ ‌ ‌ ‌ ‌ ‌ ‌ ‌ ‌ ‌ ‌ ‌ ‌ ‌ ‌ ‌ ‌ ‌ ‌ ‌ ‌ ‌ ‌ ‌ ‌ ‌ ‌ ‌ ‌ ‌ ‌ ‌ ‌ ‌ ‌ ‌ ‌ ‌ ‌ ‌ ‌ ‌ ‌ ‌ ‌ ‌ ‌ ‌ ‌
🧠 Let's talk about mind wandering
Sunday, November 13, 2022
The next time you're in an afternoon slump, you may want to let your mind wander. ‌ ‌ ‌ ‌ ‌ ‌ ‌ ‌ ‌ ‌ ‌ ‌ ‌ ‌ ‌ ‌ ‌ ‌ ‌ ‌ ‌ ‌ ‌ ‌ ‌ ‌ ‌ ‌ ‌ ‌ ‌ ‌ ‌ ‌ ‌ ‌ ‌ ‌ ‌ ‌ ‌ ‌ ‌ ‌ ‌ ‌ ‌ ‌ ‌ ‌ ‌ ‌ ‌ ‌ ‌ ‌ ‌ ‌