🍿 Tim Burton's Addams Family reboot is a surprising success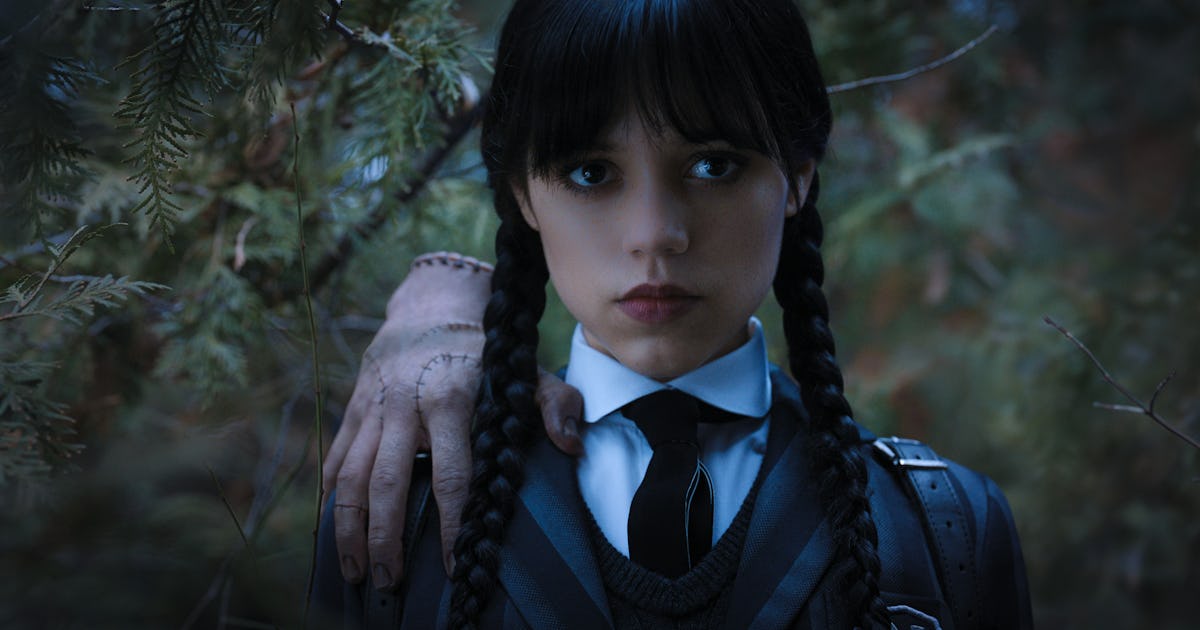 Goth girls and girl detectives, meet the new Netflix series of your dreams.

Wednesday Addams has always been a goth girl icon, but Tim Burton's Addams Family spinoff series Wednesday reimagines her as a goth girl who also solves crimes. And surprisingly, it works.

Jenna Ortega stars as the titular Wednesday Addams, who is ousted from her public school and sent to her parents' alma mater of Nevermore Academy. But in a school filled with outcasts and secret societies, a mystery unfolds that only Wednesday Addams can solve. Oh, also, she gets psychic visions now.

Read about the creepy and kooky new Netflix show, and more, in today's Inverse Daily.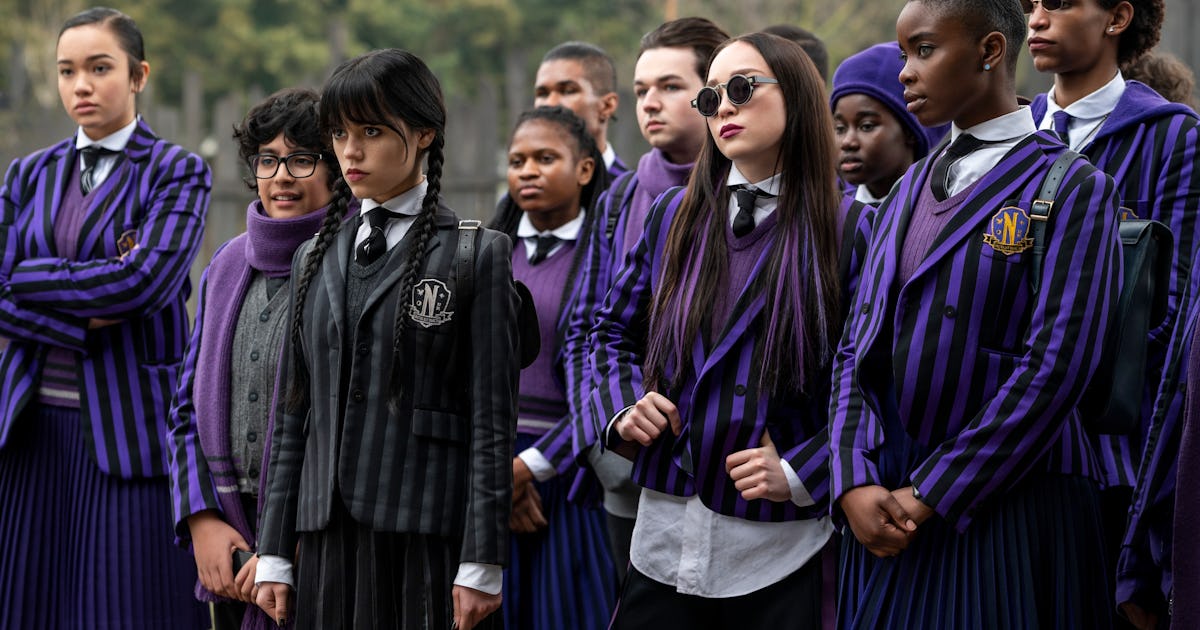 Tim Burton's Addams Family reboot is a surprising success
In retrospect, it's wild that Tim Burton hasn't made an Addams family adaptation before Netflix's Wednesday. 

The gothic icon, best known for movies like Beetlejuice and Edward Scissorhands, is listed as an executive producer and directs the first four episodes, but the series was created by Alfred Gough and Miles Millar, best known for creating Smallville. 

It's their influence that courses throughout Wednesday (premiering November 23 on Netflix). Thanks to Burton's direction (and Danny Elfman's score) the style is pure Addams, but the substance brings to mind a classic CW teen drama, complete with a murder mystery and romantic subplot. Surprisingly, the marriage works eerily well.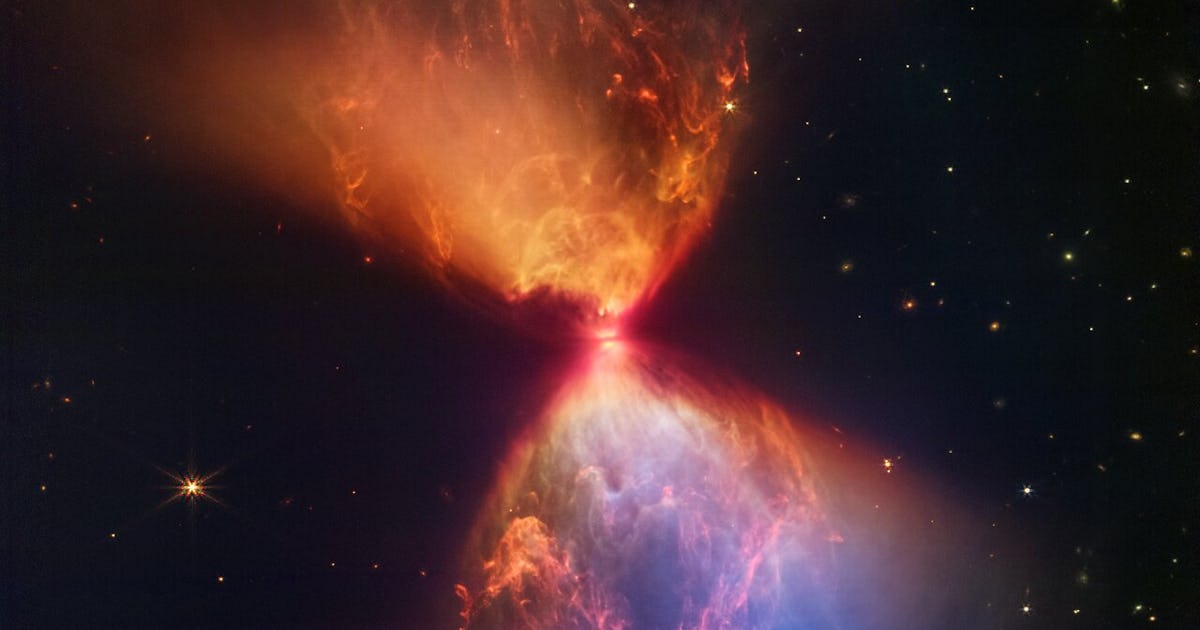 Latest Webb image shows what our Sun looked like as a baby protostar
This stunning image from the James Webb Space Telescope reveals what our Solar System might have looked like 4.5 billion years ago when the Sun was still pulling itself together amid a cocoon of gas.

Webb's NIRCam instrument recently captured this detailed image of the cloudy region around a very young protostar called L1527. Only about 100,000 years old, L1527 isn't a star yet: it hasn't fully pulled itself into a proper, stable sphere, and it hasn't piled on enough mass to kickstart nuclear fusion and start pumping out its own energy.

It's more like "a small, hot, and puffy clump of gas, somewhere between 20 percent and 40 percent the mass of our Sun," according to the European Space Agency. But as the latest Webb photos reveal, the young protostar is making an ambitious start.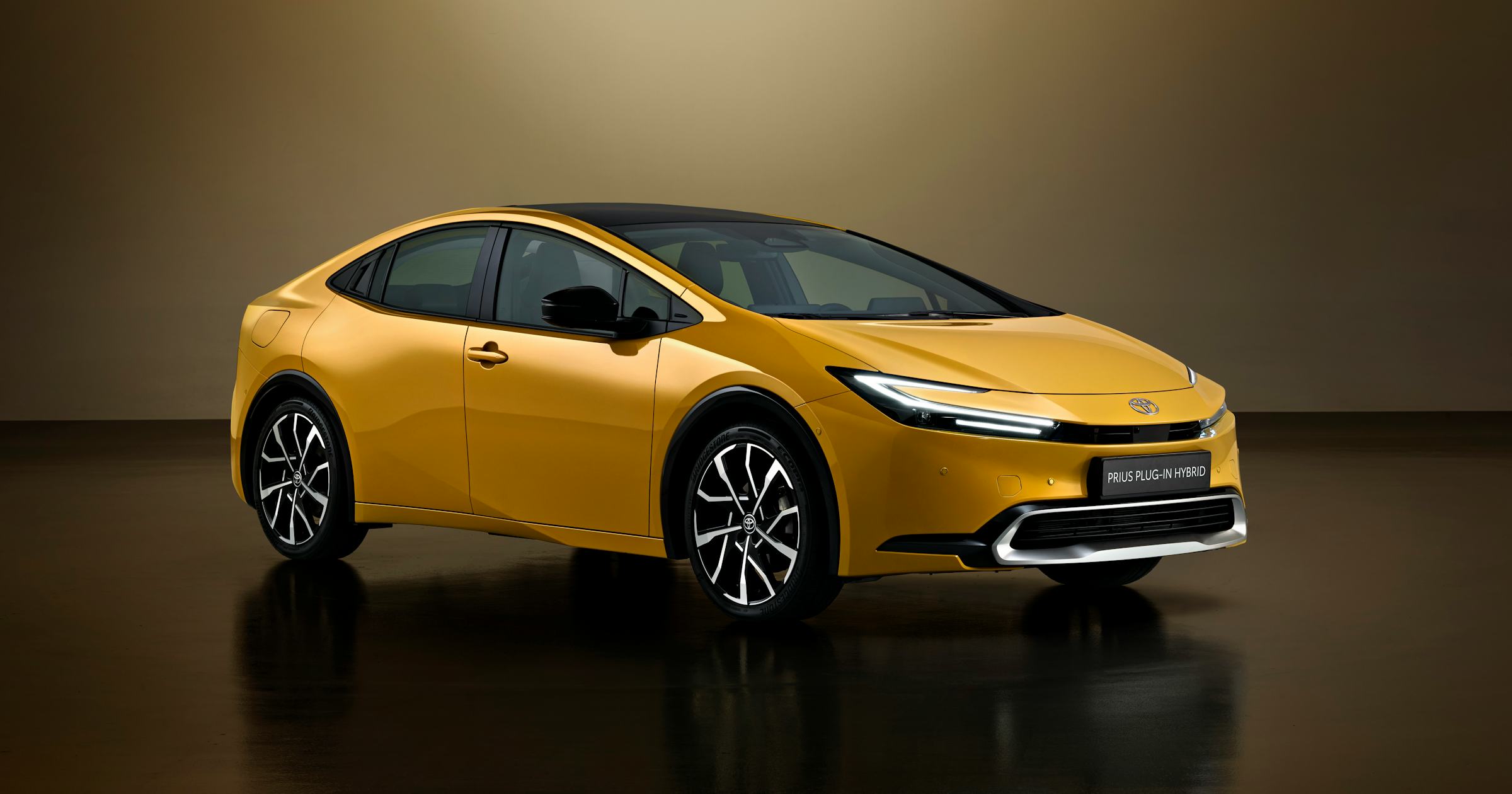 Toyota's 2023 Prius Prime is its best hybrid — but also potentially its last
Toyota's iconic Prius is back with a new look that helps carry the hybrid into a sleek new age of EV design. 

While the new Prius Prime — unveiled last week in Japan — still retains the hybrid's iconic "wedge shape," it also goes all in on curves, sporting rounded "modern lines" and doing away with some of the characteristic hard angles of Prius' past.

The visual revamp doesn't just give the hybrid a new, more contemporary look, it also makes the 2023 Prius more aerodynamic, helping bolster fuel efficiency and deliver a substantial upgrade for buyers in the market for a gas/electric hybrid.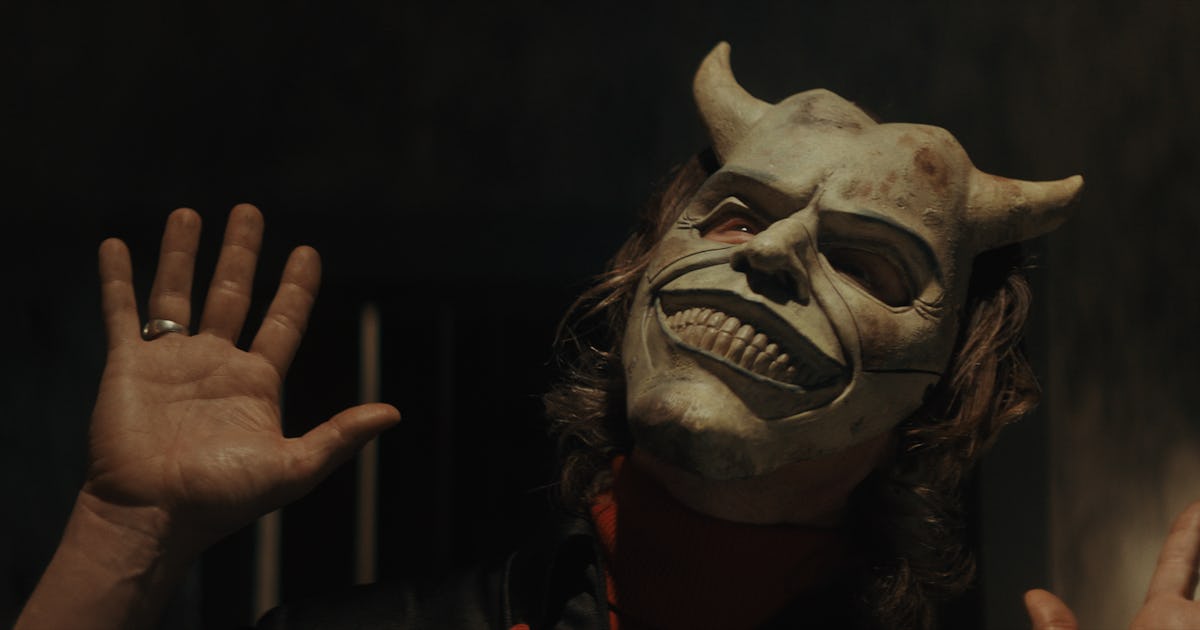 A groundbreaking Hollywood alliance could change horror movies forever
Master horror producers Jason Blum and James Wan are making a monster of their own.

On November 16, The New York Times published interviews with Blum, the prolific horror producer, and Wan, the director and screenwriter responsible for a slew of hits, about an impending merger of their companies: Blum's Blumhouse and Wan's Atomic Monster. 

The companies have shaped mainstream and indie horror cinema over the last 20 years, and a merger could further decide the genre's future. While the outcomes of the Blumhouse-Atomic Monster merger aren't immediately apparent, it could be a moment fans will look back on as a turning point.
| | |
| --- | --- |
| CHECK, PLEASE | Mind and Body |
The sneaky truth behind Thanksgiving food comas
Your middle school science teacher lied to you.

At many Thanksgiving tables, eager feasters may offer the popular fact that we get sleepy after the holiday meal because of a molecule in turkey called tryptophan. In fact, tryptophan has gotten as close to a household name as an amino acid possibly can. But is the long-standing notion true? 

Thanksgiving feasts undeniably leave one sapped, but it's not the tryptophan. In exploring the chemistry behind the molecule and the effects eating and over-eating has on the body, science explains why tryptophan isn't to blame.
About this newsletter: Do you think it can be improved? Have a story idea? Send those thoughts and more to us by emailing newsletter@inverse.com.
You're receiving this email because you signed up to receive communications from BDG Media. If you believe this has been sent to you in error, please safely

unsubscribe

.



315 Park Ave. South, New York, NY 10010



Copyright 2022 BDG Media, Inc. All rights reserved.

View in browser

Key phrases
Older messages
Sunday, November 20, 2022
Humans have a complicated relationship with happiness. ‌ ‌ ‌ ‌ ‌ ‌ ‌ ‌ ‌ ‌ ‌ ‌ ‌ ‌ ‌ ‌ ‌ ‌ ‌ ‌ ‌ ‌ ‌ ‌ ‌ ‌ ‌ ‌ ‌ ‌ ‌ ‌ ‌ ‌ ‌ ‌ ‌ ‌ ‌ ‌ ‌ ‌ ‌ ‌ ‌ ‌ ‌ ‌ ‌ ‌ ‌ ‌ ‌ ‌ ‌ ‌ ‌ ‌ ‌ ‌ ‌ ‌ ‌ ‌ ‌ ‌ ‌ ‌ ‌ ‌ ‌ ‌ ‌
Friday, November 18, 2022
Plus: A 2000-year-old artifact rewrites what we know about one of Europe's most mysterious languages. ‌ ‌ ‌ ‌ ‌ ‌ ‌ ‌ ‌ ‌ ‌ ‌ ‌ ‌ ‌ ‌ ‌ ‌ ‌ ‌ ‌ ‌ ‌ ‌ ‌ ‌ ‌ ‌ ‌ ‌ ‌ ‌ ‌ ‌ ‌ ‌ ‌ ‌ ‌ ‌ ‌ ‌ ‌ ‌ ‌ ‌ ‌ ‌
🌌 Look up for November's brightest meteor shower
Thursday, November 17, 2022
Plus: Read our reviews of 'Glass Onion: A Knives Out Mystery' and 'Pokémon Scarlet and Violet' ‌ ‌ ‌ ‌ ‌ ‌ ‌ ‌ ‌ ‌ ‌ ‌ ‌ ‌ ‌ ‌ ‌ ‌ ‌ ‌ ‌ ‌ ‌ ‌ ‌ ‌ ‌ ‌ ‌ ‌ ‌ ‌ ‌ ‌ ‌ ‌ ‌ ‌ ‌ ‌ ‌ ‌ ‌ ‌ ‌
🚀 NASA successfully launches Artemis I
Wednesday, November 16, 2022
Plus: This supercar just shattered an EV speed record. ‌ ‌ ‌ ‌ ‌ ‌ ‌ ‌ ‌ ‌ ‌ ‌ ‌ ‌ ‌ ‌ ‌ ‌ ‌ ‌ ‌ ‌ ‌ ‌ ‌ ‌ ‌ ‌ ‌ ‌ ‌ ‌ ‌ ‌ ‌ ‌ ‌ ‌ ‌ ‌ ‌ ‌ ‌ ‌ ‌ ‌ ‌ ‌ ‌ ‌ ‌ ‌ ‌ ‌ ‌ ‌ ‌ ‌ ‌ ‌ ‌ ‌ ‌ ‌ ‌ ‌ ‌ ‌ ‌ ‌ ‌ ‌ ‌
Tuesday, November 15, 2022
Plus: A film crew discovers wreckage of tragic spaceflight off the coast of Florida. ‌ ‌ ‌ ‌ ‌ ‌ ‌ ‌ ‌ ‌ ‌ ‌ ‌ ‌ ‌ ‌ ‌ ‌ ‌ ‌ ‌ ‌ ‌ ‌ ‌ ‌ ‌ ‌ ‌ ‌ ‌ ‌ ‌ ‌ ‌ ‌ ‌ ‌ ‌ ‌ ‌ ‌ ‌ ‌ ‌ ‌ ‌ ‌ ‌ ‌ ‌ ‌ ‌ ‌ ‌ ‌ ‌ ‌