🗞 What's New: An Indie Hackers Black Friday
Because of recession uncertainty, experts say that business owners will have a harder sell this Black Friday:
For founders, this means making the value of your product obvious immediately, and demonstrating how customers will get real value. Check out the top deals from fellow indie hackers below, and let's support each other!
Design can be a huge time-sink if you don't do it right, and founders need to make the most of every second. This guide to the design process will help you maximize your efforts without overthinking things.
Founder Amani hit $54,000 in a month by selling WordPress WooCommerce sites. Here's how he identified a bottleneck in his own operations, and used that to come up with a simple solution to help his clients.
Want to share something with over 100,000 indie hackers? Submit a section for us to include in a future newsletter. —Channing
🎁 An Indie Hackers Black Friday
by Jay Avery
Many indie hackers are offering Black Friday and Cyber Monday deals on their products. Here's a list of the top deals, and how you can score them!
Books and writing tools
Data management
One Tab Group is a Chrome extension that allows you to manage your tabs and tab groups in one place. One click aggregates all tabs and tab groups into one session! We're offering a 50% discount during Black Friday. Use this code at checkout: msz2mwa

Take control of your data privacy, and opt out of over 300 data broker companies selling your data with the click of one button. Use this code at checkout to get 30% off at Opt-Out Machine: 30off

Getscreen is a remote desktop in your browser. We're giving 50% off on subscriptions through November 28 with code: BLACKFRIDAY22!
SaaS tools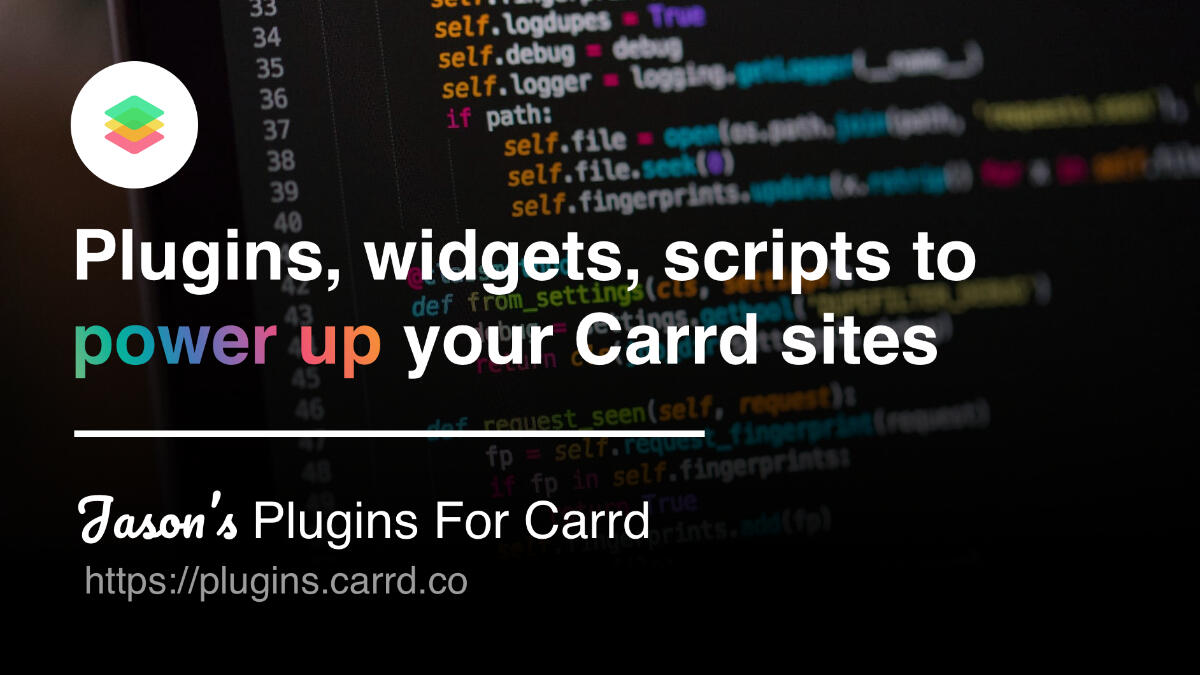 34% off all plugins through November 30th! I'm also upping the ante: If you retweet this tweet, I'll DM you a code for 50% off!
You can now work on your projects (or watch FIFA!) while your long office work Bazel builds run in the other room! Nudge Notifier provides easy Slack notifications for Terminal commands. We're offering the first 500 licenses for free!
Growth and marketing
Media, entertainment, and audio tools
No-code tools
OneSimpleAPI is the first no-code API designed to save time, money, and stress! 50% off applied automatically.

My no-code popup builder helps increase sales and conversion. Discount: 50%.

Zeroqode has hot offers, including 42% off all no-code products for those who are building on the Bubble platform! Use this link.
Let's keep the deals flowing! Add any that we missed in the comments.
Discuss this story.
📰 In the News
from the Volv newsletter by Priyanka Vazirani
💸 Which has the better savings, Black Friday or December 26?
💻 "Career cushioning" is the latest workplace trend to hit LinkedIn.
🔥 Belgium incinerators can't keep up with the country's cocaine backlog. Perhaps there's a tech solution?
🤦‍♀️ Even the metaverse has a lack of women in leadership roles.
🦃 Restaurants are benefitting from increases in food costs this Thanksgiving.
Check out Volv for more 9-second news digests.
📝 A Design Guide for Founders
Your UI is the first thing potential customers will see, and few will purchase something that doesn't look trustworthy. But design can be a huge time-sink if you don't do it right, and indie hackers need to make the most of every second.
These tips will help you effectively approach design without overthinking it! Disclaimer: MVPs should be a little rough, so this does not apply to them. These tips are for products that are validated and growing beyond the MVP stage.
Before you begin designing
Get inspired: Honestly, the most important thing you can do is to examine other websites and get a feel for their aesthetics. What did they do? Why did they do it? Sites like One Page Love, Dribbble, and Awwwards are great resources for this.
Branding: You should have a basic idea of your branding. A logo, brand font, and color(s) would be helpful.
Goals: Decide what your goal is for whatever you're designing. Is it conversions? Retention? Awareness? Keep referring back to that goal throughout the design process.
Scope: The scope of what you're designing should be set before you get started, too.
The design process
Layout: Figure out the layout of each type of page. If you're going to use a website builder, this is just a matter of looking at its templates. Otherwise, we're talking about wireframes.
Wireframes: It can be really helpful to draw out the basics of what you want. Wireframes do not need to be fancy, but they can be if you prefer. Sketch is great for that. However, black and white, back-of-the-napkin drawings will save you time. Pro tip: Start with mobile, not desktop.
Color palette: Once wireframing is done, it's time to think about aesthetics. Base the color palette on your branding. Choose four colors: The primary color, secondary color, an accent color, and your background color.
Fonts: A font family will be your best bet, as this will ensure that the fonts you choose mesh well with each other. The idea is to create a typographic hierarchy (titles, subtitles, body) so your site is easy to read and navigate.
Content: Gather your content, including images, videos, and copy. Avoid stock imagery, if possible.
Design elements: Now comes the part where you actually design the thing. There are several ways to do this. You can tweak a template from a website builder or a template marketplace, use a UI kit, or build it from scratch. Pro tip: Don't build it from scratch. That goes way beyond what most indie hackers will need.
Get feedback: The earlier you can run your design by people (preferably potential customers, but fellow indie hackers, friends, and family will do), the better. It's a lot easier to make changes before you write any code.
Accessibility: Ensure that it's accessible. This means that you need to build your site hierarchically, make sure it can be operated fully from a keypad, add alt text to images, use heading tags, avoid color combinations that some people have trouble seeing, etc. There are tools for this below.
Testing: Once you've implemented your designs, it's super important to test them. Test on the most popular browsers and devices for your demographic.
Launch, and keep optimizing!
UX/UI tips
Responsiveness: Optimize for it. Test for it.
Consistency: This is one place where you actually want to be predictable. Predictability is king in UX.
Clear copy: Make sure your copy is clear and concise.
Alignment: Make sure that your elements are aligned horizontally and vertically whenever possible. Don't be afraid of empty space. Minimalism is a good thing.
Two click rule: You should be able to access any page on your website within two clicks, no matter which page you're on. Use menus and internal links to your advantage.
Consider outsourcing: If you've got some revenue, contracting a designer could be a good idea. Here's more on how to outsource effectively.
Emulate: You obviously shouldn't copy a site, but emulating a site is a great idea. You can bet that the big competitors in your space have tested their design a ton, so put that to work for your product, while adding your own touches.
If you want to read more, here's a really solid article with seven practical, easy tips that will level up your design aesthetic.
Tools
Design:
Wireframe:
Web builders:
QA:
Browserstack: Probably the biggest player in this space.
LambdaTest: Browserstack's biggest competitor.
Kobiton: Seems to have solid automation to make testing faster.
QA for hire: If you want that personal touch, you can always contract a QA person on Upwork, Fiverr, and others.
Finally, to round out the tools, here's a list of browser extensions for web design.
Resources
Here are some books that come highly recommended:
Here are some good courses:
Here are a few other resources that you can peruse:
What are your top design tips? Let's chat in the comments below!
Discuss this story.
🚀 The Spector Report
by Josh Spector
I'm sharing growth tips for creative founders! Here's this week's:
You don't need to be everywhere.
If you feel that you need to use every social platform, you're probably not accomplishing your goal.
The more platforms you use, the less value you're likely to get from social media.
Subscribe to Josh's For The Interested newsletter or I Want To Know podcast for more.
💰 Amani Hit $54K Selling WooCommerce Sites
by Amani
Hey, indie hackers! I'm Amani, and I made $54K in one month by selling WordPress WooCommerce sites. Here's how!
The background
It was early 2017, and I had just gotten married. I took a break from work to spend some time with my wife. I was burning through my savings quickly, and looking for ways to replenish them. Nigerian weddings are expensive, and taking too much time off work after our wedding wasn't a great idea!
I was watching YouTube one day, and came across this video about time compression. Here's an overly simplified version: Reducing the time that it takes you to deliver your service, from the moment you get the order to the final execution, can increase your revenue. The idea is that, if you can do it in less time, you can serve more customers. This means more revenue in your pocket!
At that point, it was taking me three weeks to deliver one website. That timeframe included meetings, design, and building. On a good month, I would max out at six clients. I was charging an average fee of $600 per website. My clients loved my work, and I was getting recommended all the time, but I just couldn't keep up. My main villain here was time.
The discovery
I sat down to brainstorm about how I could reduce the time it took me to deliver one project. While examining my old projects, I realized that I was building a lot of e-commerce websites with a similar structure. Aside from the branding, almost everything else was the same.
What if I built an e-commerce template and sold it for half the price of my custom designed websites? The color would be black and white, and clients could pay extra to customize the colors. I'd do the setup, and clients could upload their products with screencast videos that I would send to them. As far as setup, it takes 30 seconds to clone from source, and content swapping takes 20-40 minutes.
You can check out a demo of my templates here:
The result
Boy, was I right! My clients didn't care if they had a template design. They just wanted a functional website to sell their products. Things started out pretty slowly...the first month, I only managed to land one client from Twitter.
I decided to run a Facebook Ad, and that was the game changer. Things picked up quickly and eventually went viral! My WhatsApp was blowing up with orders. I had so many orders that I wasn't able to tell who paid for what domain, or remember their account balance or product categories.
For days, I went through WhatsApp chats, sorting and matching customers order to domains and servers. I just wasn't ready for it. I set up an Excel sheet to help me stay organized, but that wasn't enough. I couldn't find anything at the time to solve this problem for me.
I needed some sort of digital folder or customer account tool where I could store data and invoices, drop notes about each client's order, set reminders for due dates, etc. (That was how I came up with the idea for PaperCloud, but that's a story for another day!)
Wrapping up
Here are the things that helped me:
Identifying the bottleneck in my operation.
Building a simple solution that solved a specific problem for a particular industry.
Reducing the time it took to deliver my service.
Here's my advice to founders:
Find a niche that you can relate to. Don't try to do everything.
Set up a tiered pricing model. This is super important for increasing revenue, as your clients can then pick which package they can afford.
Embrace Facebook Ads.
There's a huge market for people who want services to be performed for them. Tap into that! Not everyone is tech savvy enough to set up something like a Shopify store. Don't underestimate how much people value their time.
If you'd like to read more, I wrote this piece on how to package yourself and charge more money as a freelancer! And feel free to check out PaperCloud, my simple CRM toolkit for small businesses.
Discuss this story.
🐦 The Tweetmaster's Pick
I post the tweets indie hackers share the most. Here's today's pick:
🏁 Enjoy This Newsletter?
Forward it to a friend, and let them know they can subscribe here.
Also, you can submit a section for us to include in a future newsletter.
Special thanks to Jay Avery for editing this issue, to Gabriella Federico for the illustrations, and to Priyanka Vazirani, James Fleischmann, Josh Spector, and Amani for contributing posts. —Channing
Indie Hackers | Stripe | 510 Townsend St, San Francisco, California 94103
You're subscribed to the Indie Hackers Newsletter. Click here to

unsubscribe

.

Key phrases
Older messages
🗞 What's New: Redefining community building tools
Tuesday, November 22, 2022
Also: How do you structure your working hours? ‌ ‌ ‌ ‌ ‌ ‌ ‌ ‌ ‌ ‌ ‌ ‌ ‌ ‌ ‌ ‌ ‌ ‌ ‌ ‌ ‌ ‌ ‌ ‌ ‌ ‌ ‌ ‌ ‌ ‌ ‌ ‌ ‌ ‌ ‌ ‌ ‌ ‌ ‌ ‌ ‌ ‌ ‌ ‌ ‌ ‌ ‌ ‌ ‌ ‌ ‌ ‌ ‌ ‌ ‌ ‌ ‌ ‌ ‌ ‌ ‌ ‌ ‌ ‌ ‌ ‌ ‌ ‌ ‌ ‌ ‌ ‌ ‌ ‌ ‌ ‌ ‌
Today's Digest: Launching Vadoo on Producthunt!
Monday, November 21, 2022
Your Indie Hackers community digest for November 21st ‌ ‌ ‌ ‌ ‌ ‌ ‌ ‌ ‌ ‌ ‌ ‌ ‌ ‌ ‌ ‌ ‌ ‌ ‌ ‌ ‌ ‌ ‌ ‌ ‌ ‌ ‌ ‌ ‌ ‌ ‌ ‌ ‌ ‌ ‌ ‌ ‌ ‌ ‌ ‌ ‌ ‌ ‌ ‌ ‌ ‌ ‌ ‌ ‌ ‌ ‌ ‌ ‌ ‌ ‌ ‌ ‌ ‌ ‌ ‌ ‌ ‌ ‌ ‌ ‌ ‌ ‌ ‌ ‌ ‌ ‌ ‌ ‌ ‌