You. December 12th ... and bring a friend.
"It is love and friendship, the sanctity and celebration of our relationships, that not only support a good life, but create one. Through friendships, we spark and inspire one another's ambitions." —Wallace Stegner, Crossing to Safety
Hi !
The Writers Annual Review (2022 5-Day Mini-Course) is gonna be such a good time!
In addition to the obviously brilliant group of driven writers who are currently signing on (I mean, you're here, so that's gotta mean we're pulling in the best!) -- going through a mini-course like this is always more fun with friends.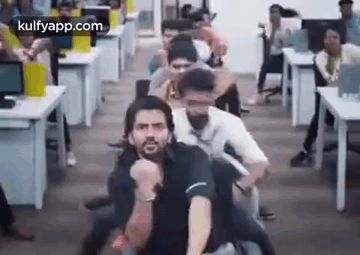 But I have a secret possibility for presents for you .
Now that you've signed up, all you need to do is send our invite page to your writer friends who might want to join you.
​
(Yes, you can share this on social media as well. Hire a skywriter if you have some serious cash and a plane-pilot on standby!)
To get registered for our FIRST set of giveaways on Sunday, December 11th, just make sure people give us YOUR NAME when joining the Facebook Group.
That's it! Super simple and easy peasy.
Send or share our invite page​

Your friends and peers sign up

They give us YOUR NAME when joining the Facebook Group.
Sharing is caring, and if you signed up for this mini-course because you think you can get something from it...don't you think you should let other people in on it?!
Getting excited for this to all kick off very soon!
Cheers ~ Elisa

Older messages
Writers Annual Review: Registration Confirmed! 📖
Thursday, December 8, 2022
You're officially in on the 5-day mini-course, The 2022 Writers Annual Review. I'm going to make looking back over the past 12 months an experience you enjoy, with a lot of insights and
Wanna kickstart your 2023 writing plans?
Thursday, December 8, 2022
Did you hear the news? ‌ ‌ ‌ ‌ ‌ ‌ ‌ ‌ ‌ ‌ ‌ ‌ ‌ ‌ ‌ ‌ ‌ ‌ ‌ ‌ ‌ ‌ ‌ ‌ ‌ ‌ ‌ ‌ ‌ ‌ ‌ ‌ ‌ ‌ ‌ ‌ ‌ ‌ ‌ ‌ ‌ ‌ ‌ ‌ ‌ ‌ ‌ ‌ ‌ ‌ ‌ ‌ ‌ ‌ ‌ ‌ ‌ ‌ ‌ ‌ ‌ ‌ ‌ ‌ ‌ ‌ ‌ ‌ ‌ ‌ ‌ ‌ ‌ ‌ ‌ ‌ ‌ ‌ ‌ ‌ ‌ ‌ ‌ ‌ ‌ ‌ ‌ ‌ ‌
Do not leave a live dragon out of your calculations.
Saturday, December 3, 2022
Otherwise, yikestown! ‌ ‌ ‌ ‌ ‌ ‌ ‌ ‌ ‌ ‌ ‌ ‌ ‌ ‌ ‌ ‌ ‌ ‌ ‌ ‌ ‌ ‌ ‌ ‌ ‌ ‌ ‌ ‌ ‌ ‌ ‌ ‌ ‌ ‌ ‌ ‌ ‌ ‌ ‌ ‌ ‌ ‌ ‌ ‌ ‌ ‌ ‌ ‌ ‌ ‌ ‌ ‌ ‌ ‌ ‌ ‌ ‌ ‌ ‌ ‌ ‌ ‌ ‌ ‌ ‌ ‌ ‌ ‌ ‌ ‌ ‌ ‌ ‌ ‌ ‌ ‌ ‌ ‌ ‌ ‌ ‌ ‌ ‌ ‌ ‌ ‌ ‌ ‌ ‌ ‌
[Offer Expires] Invest in yourself this December
Wednesday, November 30, 2022
🕚🕚🕚 ‌ ‌ ‌ ‌ ‌ ‌ ‌ ‌ ‌ ‌ ‌ ‌ ‌ ‌ ‌ ‌ ‌ ‌ ‌ ‌ ‌ ‌ ‌ ‌ ‌ ‌ ‌ ‌ ‌ ‌ ‌ ‌ ‌ ‌ ‌ ‌ ‌ ‌ ‌ ‌ ‌ ‌ ‌ ‌ ‌ ‌ ‌ ‌ ‌ ‌ ‌ ‌ ‌ ‌ ‌ ‌ ‌ ‌ ‌ ‌ ‌ ‌ ‌ ‌ ‌ ‌ ‌ ‌ ‌ ‌ ‌ ‌ ‌ ‌ ‌ ‌ ‌ ‌ ‌ ‌ ‌ ‌ ‌ ‌ ‌ ‌ ‌ ‌ ‌ ‌ ‌ ‌ ‌ ‌ ‌ ‌ ‌ ‌ ‌
Sunday, November 27, 2022
🪧🪧🪧 ‌ ‌ ‌ ‌ ‌ ‌ ‌ ‌ ‌ ‌ ‌ ‌ ‌ ‌ ‌ ‌ ‌ ‌ ‌ ‌ ‌ ‌ ‌ ‌ ‌ ‌ ‌ ‌ ‌ ‌ ‌ ‌ ‌ ‌ ‌ ‌ ‌ ‌ ‌ ‌ ‌ ‌ ‌ ‌ ‌ ‌ ‌ ‌ ‌ ‌ ‌ ‌ ‌ ‌ ‌ ‌ ‌ ‌ ‌ ‌ ‌ ‌ ‌ ‌ ‌ ‌ ‌ ‌ ‌ ‌ ‌ ‌ ‌ ‌ ‌ ‌ ‌ ‌ ‌ ‌ ‌ ‌ ‌ ‌ ‌ ‌ ‌ ‌ ‌ ‌ ‌ ‌ ‌ ‌ ‌ ‌ ‌ ‌ ‌