Real Python - 🐍 New Python tutorials on Real Python
Hey there,
There's always something going on over at realpython.com as far as Python tutorials go.
Here's what you may have missed this past week:
Natural Language Processing With spaCy in Python
In this step-by-step tutorial, you'll learn how to use spaCy. This free and open-source library for natural language processing (NLP) in Python has a lot of built-in capabilities and is becoming increasingly popular for processing and analyzing data in NLP:
→
realpython.com/natural-language-processing-spacy-python
Build Cross-Platform GUI Apps With Kivy
In this video course, you'll learn how to build a cross-platform mobile application with Python and the Kivy GUI framework. You'll discover how to develop an application that can run on your desktop as well as your phone. Then, you'll package your app for Windows, Linux, and macOS:
→
realpython.com/courses/cross-platform-gui-apps-kivy
Connect, Integrate & Automate Your Data - From Python or Any Other Application
Sponsored
At CData, we simplify connectivity between the application and data sources that power business, making it easier to unlock the value of data. Our SQL-based connectors streamline data access making it easy to access real-time data from on-premise or cloud databases, SaaS, APIs, NoSQL and Big Data.
→
Explore CData Connectivity Now
Discover bpython: A Python REPL With IDE-Like Features
In this tutorial, you'll learn about bpython, an alternative Python REPL that brings code suggestions and many other IDE-like features to the terminal. Once you discover how much bpython can improve your productivity, you'll never want to return to using the vanilla Python REPL again:
→
realpython.com/bpython-alternative-python-repl
The Real Python Podcast – Episode #139: Surveying Comprehension Constructs & Python Parallelism Infighting
Have you embraced the use of comprehensions in your Python journey? Are you familiar with all the varieties of comprehension constructs? This week on the show, Christopher Trudeau is here, bringing another batch of PyCoder's Weekly articles and projects:
→
realpython.com/podcasts/rpp/139
Web Scraping Project Videos Powered by Bright Data
Sponsored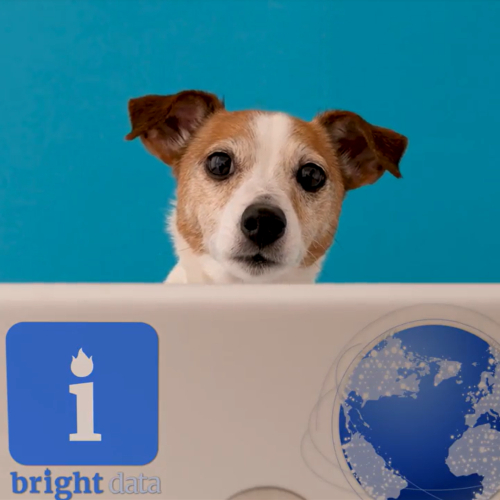 Join your favorite YouTube creators for the latest on web scraping and data analysis. Watch Nick White create an automated Airbnb scraper using Python, how Ania Kubkow unblocked Amazon to scrape GB's of product data in seconds and how Ben Rogajon used Bright Data's Web Scraper IDE, Snowflake and Tableau to create an end-to-end data project. Check out Bright Data's Discovery Zone for more project ideas:
→
Visit Bright Data's Discovery Zone
PyCoder's Weekly – Get the Latest Python News & Updates
Become a better Pythonista and stay up-to-date with your weekly dose of Python news & projects:
 → 
pycoders.com
or
click here to get the latest issue via email
A lot of time and effort goes into the Real Python team bringing you new and in-depth Python tutorials every week.
Please do us a solid and share your favorite Real Python content to help us spread the word.
Thanks for your time and for being a dedicated reader!
— Dan Bader (realpython.com)
Level Up With Unlimited Access to 2,500+ Python Tutorials and Video Lessons => Join Real Python

Make the Leap From Beginner to Intermediate => Get Python Basics: A Practical Introduction to Python 3
Python Tips, Interviews, and More => The Real Python Podcast

Get Help With Your Coding Questions Experts on the RP Team => Real Python Office Hours

Find Your Dream Python Job => Python Job Board

Join the Real Python Team => Tutorial Authors Wanted

A Peer-to-Peer Learning Community for Python Enthusiasts…Just Like You => PythonistaCafe

Give Your Team the Real-World Python Skills They Need to Succeed => Online Python Training for Teams

Key phrases
Older messages
🐍 New Python tutorials on Real Python
Saturday, December 31, 2022
Hey there, There's always something going on over at realpython.com as far as Python tutorials go—and our 2022 editorial calendar was chock full of in-depth tutorials, video courses, podcast
🐍 New Python tutorials on Real Python
Saturday, December 24, 2022
Hey there, There's always something going on over at realpython.com as far as Python tutorials go. Here's what you may have missed this past week: Python's "in" and "not in
🐍 New Python tutorials on Real Python
Saturday, December 10, 2022
Hey there, There's always something going on over at realpython.com as far as Python tutorials go. Here's what you may have missed this past week: Python News: What's New From November 2022
🐍 New Python tutorials on Real Python
Saturday, December 3, 2022
Hey there, There's always something going on over at realpython.com as far as Python tutorials go. Here's what you may have missed this past week: How to Get a List of All Files in a Directory