Morning Brew - ☕ Big jobs
| TOGETHER WITH | |
| --- | --- |
Good morning. On this day 19 years ago, Harvard sophomore Mark Zuckerberg launched The Facebook. The site eventually became just "Facebook" after Sean Parker reportedly told Zuck to drop the "The." Which got us thinking: What other names could be improved by dropping the "The"? A few ideas…
Bronx

Hobbit

Dwayne "Rock" Johnson

Ohio State University
Thoughts?
—Sam Klebanov, Jamie Wilde, Abby Rubenstein, Max Knoblauch, Neal Freyman
| | | | |
| --- | --- | --- | --- |
| | Nasdaq | 12,006.96 | |
| | | | |
| --- | --- | --- | --- |
| | S&P | 4,136.48 | |
| | | | |
| --- | --- | --- | --- |
| | Dow | 33,926.01 | |
| | | | |
| --- | --- | --- | --- |
| | 10-Year | 3.524% | |
| | | | |
| --- | --- | --- | --- |
| | Bitcoin | $23,460.00 | |
| | | | |
| --- | --- | --- | --- |
| | Amazon | $103.39 | |
*Stock data as of market close, cryptocurrency data as of 4:00am ET. Here's what these numbers mean.
Markets: Stocks ended the week subdued yesterday when a red-hot jobs report once again got investors biting their nails over what the Fed will do next—though the S&P and Nasdaq both eked out positive weeks. The tech stock rally started losing steam after several big companies reported disappointing quarterly results, with Amazon being the one investors cooled on most.
Francis Scialabba
The seemingly endless announcements of mass layoffs notwithstanding, Americans haven't been this employed in more than fifty years. The Bureau of Labor Statistics said yesterday that the US added a whopping 517,000 jobs last month and the unemployment rate dropped slightly, to 3.4%—the lowest it's been since 1969.
The jump in new hires was almost triple what experts predicted and amounts to the biggest monthly gain since July. So, where has "you're hired!" been exclaimed the most?
The sectors with the most job creation were leisure and hospitality (128,000), professional and business services (82,000), and government (74,000), with the last figure partially due to formerly striking state university employees returning to work.
The news of the January jobs bonanza comes on the heels of a Department of Labor report that said over 11 million jobs were open at the end of last year. So, while tech giants like Alphabet, Meta, and Amazon have all laid people off, many workers may be getting both severance packages and job offers. The IT sector was still looking to fill 109,000 job openings as of December, and tech workers were wanted at companies like PwC and Northrop Grumman.

Why no one saw this coming
On Wednesday, the Federal Reserve raised interest rates for the eighth time since last March as part of its ongoing efforts to combat historic inflation. As any freshman economics textbook will tell you, the Fed's moves are liable to drive up unemployment and threaten to tip the economy into a recession.
But this round of jobs data suggests that we must be living in a parallel reality, where the laws of economics don't apply: Job growth just keeps on trucking, while inflation has been slowing.
Looking forward: The rapid job creation dampens hopes that the Fed will stop raising interest rates in the next few months. But a labor market seemingly signaling "can't nobody hold me down" eases fears of an impending recession.—SK
You wouldn't waste time or money on a bad relationship, so why do that with your skincare? 90% of traditional products never actually absorb into the skin—they're wiped or sweated off before making a difference.
Droplette's breakthrough technology supports your skin by transforming serums into tiny, high-velocity micro-drops that get 20x deeper, where they are most effective.
The result feels like a gentle mist but delivers an injectable alternative without needles or pain. This means ingredients like collagen, often notoriously too large for absorption, can absorb into the skin successfully, leaving it hydrated and plump.
It's time to break up with disappointing skincare and get into a healthy relationship with Droplette. Brew readers save 50% on Droplette devices with code BREWLOVE.
ABC News screenshot
🧊 New England's being hit with an epic cold snap. Blame it on Puxsutawney Phil: Yesterday, the windchill at New Hampshire's Mount Washington dipped to -106°F, the lowest ever recorded in the US. Warnings about the extreme weather are in effect throughout New England. This morning, the chill factor could plummet to -10°F in New York City, -33°F in Boston, and as low as -60°F in Maine.
Elon Musk off the hook for one of his many tweets that did not age well. A jury found the Tesla CEO not liable for investors' losses after his 2018 tweet that he had "funding secured" to take the electric car company private for $420 per share. Investors had been seeking billions of dollars in damages to cover their losses due to a sell-off that took place in the days after the tweet. Musk has long contended that there was nothing wrong with the tweet, even though he settled when the SEC sued him over it.
Battle of the beans. Anyone walking by the corner of Leonard and Church Streets in NYC might be wondering how they ended up in Chicago. A sculpture reminiscent of "the bean" in Chicago's Millennium Park has just been installed in TriBeCa, and the resemblance is not a coincidence: The reflective sculpture was created by the same British artist, Anish Kapoor, as the one in Chicago. NYC media is criticizing the new bean for diminishing New York's original flair, but the real loser here is Boston, the actual Beantown, which is still without a bean.
Chase Doak
Not since Balloon Boy has a balloon flying over the Rocky Mountain region caused such a kerfuffle: Yesterday, the US canceled the secretary of state's planned visit to China after a suspected Chinese spy balloon was spotted over military sites in Montana before drifting eastward.
China claimed the object, which is still floating over the US, is merely a "civilian airship" conducting weather research that got blown off course, and expressed "regrets" for the incident. The Pentagon, however, is giving that as much credence as it would a liposuctioned celebrity paid to hawk weight loss teas.
Why bother with a balloon when China has satellites and TikTok to spy with? The older technology is cheaper to deploy and can be fitted with modern tech like cameras and radar sensors. Plus, they can linger over a spot longer than satellites can. But experts say the most likely reason China went with a balloon was to make a statement that it's ready to take the US on. It likely even wanted to get caught snooping.
Zoom out: This probably isn't going to help warm up the frosty relations between the US and China. The two countries have been feuding lately over issues like chip technology and the status of Taiwan.—AR
TOGETHER WITH PRIMAL KITCHEN
Extra sauce, plz. How can a turkey + bacon + avocado sandwich go from "pretty good" to "you have to try this"? The secret's in the sauce: Primal Kitchen Buffalo Mayo. It's creamy. It's a li'l spicy. And it's a great dip for veggies or fries, too. Get saucy and find it in stores or take 25% off your online order.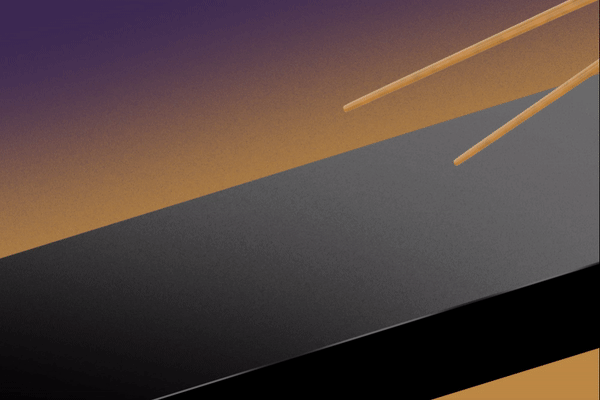 Francis Scialabba
Young adults in Japan are committing crimes against sushi—and we don't mean ordering California rolls. Social media posts of people touching, licking, and otherwise messing with food as it travels by at conveyor belt restaurants have gone viral and caused some to question Japan's communal values.
What's going on?
At the end of January, the term "sushi tero" (which means sushi terrorism) was used to caption a video of someone licking the inside of cups and soy sauce bottle caps at the "sushi train" chain Sushiro. The clip has racked up over 40 million views on Twitter, made the rounds on Japanese broadcast news, and caused the stock of the restaurant's parent company to drop 5% on Tuesday.
Before that clip ignited the trend by naming it, videos of other fishy acts—like slathering passing sushi with wasabi—had gone viral throughout the month. These incidents, explains the Japan Times, stem from a wider, yearslong prank video trend.
Big picture: Conveyor belt restaurants are a 740 billion yen (or $5.7 billion) industry in Japan, per Teikoku Databank. Restaurant chains affected by sushi terrorism are taking legal action. And they're also replacing circuitous belts with straight-to-the-customer ones or powering them down entirely. Some worry "trust-based businesses" like these simply don't work in modern Japan.—JW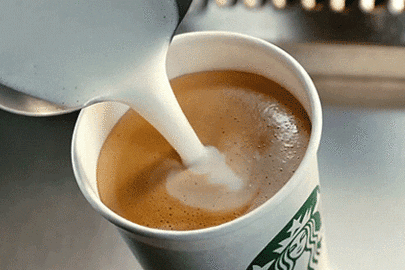 Giphy
Stat: If you've been relying on the Starbucks on the corner to get your heart pumping every morning, you're paying five dollars to be served weak tea, er, coffee. A Starbucks cappuccino has five times less caffeine than one from British chain Costa Coffee (66 milligrams vs. 325 milligrams), and the chain's single espresso shot has about six times less than one from lunchtime staple Pret A Manger (Pret's has 180 milligrams to the mermaid cup's 33 milligrams), according to UK consumer group Which.
Quote: "My watch thinks I'm dead."
You may want to leave your Apple Watch at home if you're planning a big trip to Gstaad. The devices have been mistakenly calling 911 because their crash-detection feature keeps confusing trips down ski slopes for car wrecks. Could be Apple just doesn't like fun, since the same feature previously made headlines for being triggered by roller coasters.
Read: Are Wall Street's short kings heroes or villains? (The Atlantic)
Max Knoblauch
Weekend conversation starters:
It's cold out there. Make soup.
You've definitely seen him. Now hear what the most photographed man on Wall Street has to say.
Hands-off landlord: Become one with DiversyFund. Their platform makes it easy for everyone to invest in multifamily real estate without the hassle. Get on-demand access to your portfolio—while they deal with the logistics. Get started.*
*This is sponsored advertising content.
Brew crossword: What does a baker get after adding yeast? The circled letters in today's crossword will reveal the answer. Play it here.
Open House
Welcome to Open House, the only newsletter section that's wondering how many pool parties you're really going to throw this summer. We'll give you two different properties and you have to determine which one is more expensive.
Zillow
Listing No. 1 (left): This four bed, 3.5 bath contemporary colonial in Queens, NY, (Flushing, to be precise) has a massive living room that could double as a fancy dance studio if you're cool with no furniture. In addition to 2,625 square feet of running-around space, the home features a saltwater pool and a hot tub.
Listing No. 2 (right): The in-ground pool on the second listing could probably double as an outdoor ice rink, because this home is located in Green Bay, WI. This 8,042 square-foot mansion is much more spacious than the Queens house, and its expansive outdoor area features a fireplace, a gazebo, and a pool house with a kitchenette.
So, which house is more expensive?
Futurama/20th Television
The Brew's Business Essentials Accelerator is an eight-week virtual course that will give you the key skills you need to succeed in your career. Don't miss out on the Feb. 6 cohort—apply today.
Getting into investing can be intimidating, but Money with Katie is here to help. Her free Investing 101 series has everything you need to get started.
IT Brew has the scoop on the biggest trends in cybersecurity, from AI to "zero trust." Check it out.
The Queens home was sold for $1.48 million last June. The Green Bay home is listed for $2 million.
Key phrases
Older messages
Friday, February 3, 2023
Beauty brands reformulate to be clean and vegan. February 03, 2023 Retail Brew TOGETHER WITH Printful Enterprise Hello there. Is your schedule so packed you can't even remember the last time you
Friday, February 3, 2023
Plus, retailers and robots. February 03, 2023 Emerging Tech Brew TOGETHER WITH Vanta Happy Friday. Meta reported earnings Wednesday night, and in a surprising turn of events given the state of the tech
Friday, February 3, 2023
TikTok as a search engine. February 03, 2023 Marketing Brew Happy Friday. With the news that Netflix is putting its password-sharing crackdown into motion, our hearts go out to those still logged into
Friday, February 3, 2023
About that new MrBeast video... February 03, 2023 View Online | Sign Up | Shop 10% Off Morning Brew TOGETHER WITH LiquidPiston Good morning. In the words of Jack Black, "Math is a really cool thing."
Thursday, February 2, 2023
First-hand look at Starbucks's Web3 loyalty program. February 02, 2023 Retail Brew TOGETHER WITH Ware2Go Hey there. This Valentine's Day, for a small donation, zoos across the country—from