Morning Brew - ☕ Super star
| TOGETHER WITH | |
| --- | --- |
Good morning. Presidents Day is on Monday, so today kicks off a glorious three-day weekend for many of you.
Don't ruin it by forgetting to turn off your M–F alarm.
—Matty Merritt, Sam Klebanov, Jamie Wilde, Abby Rubenstein, Neal Freyman, Max Knoblauch
| | | | |
| --- | --- | --- | --- |
| | Nasdaq | 11,787.27 | |
| | | | |
| --- | --- | --- | --- |
| | S&P | 4,079.09 | |
| | | | |
| --- | --- | --- | --- |
| | Dow | 33,826.69 | |
| | | | |
| --- | --- | --- | --- |
| | 10-Year | 3.821% | |
| | | | |
| --- | --- | --- | --- |
| | Bitcoin | $24,606.72 | |
| | | | |
| --- | --- | --- | --- |
| | John Deere | $433.31 | |
*Stock data as of market close, cryptocurrency data as of 4:00am ET. Here's what these numbers mean.
Markets:

Stocks offered up a

mixed bag

yesterday, as investors continued to fret that the Fed's rate hike party will just keep on raging. John Deere stock had its best day in two years, though, after the tractor company raised its profit forecast for 2023.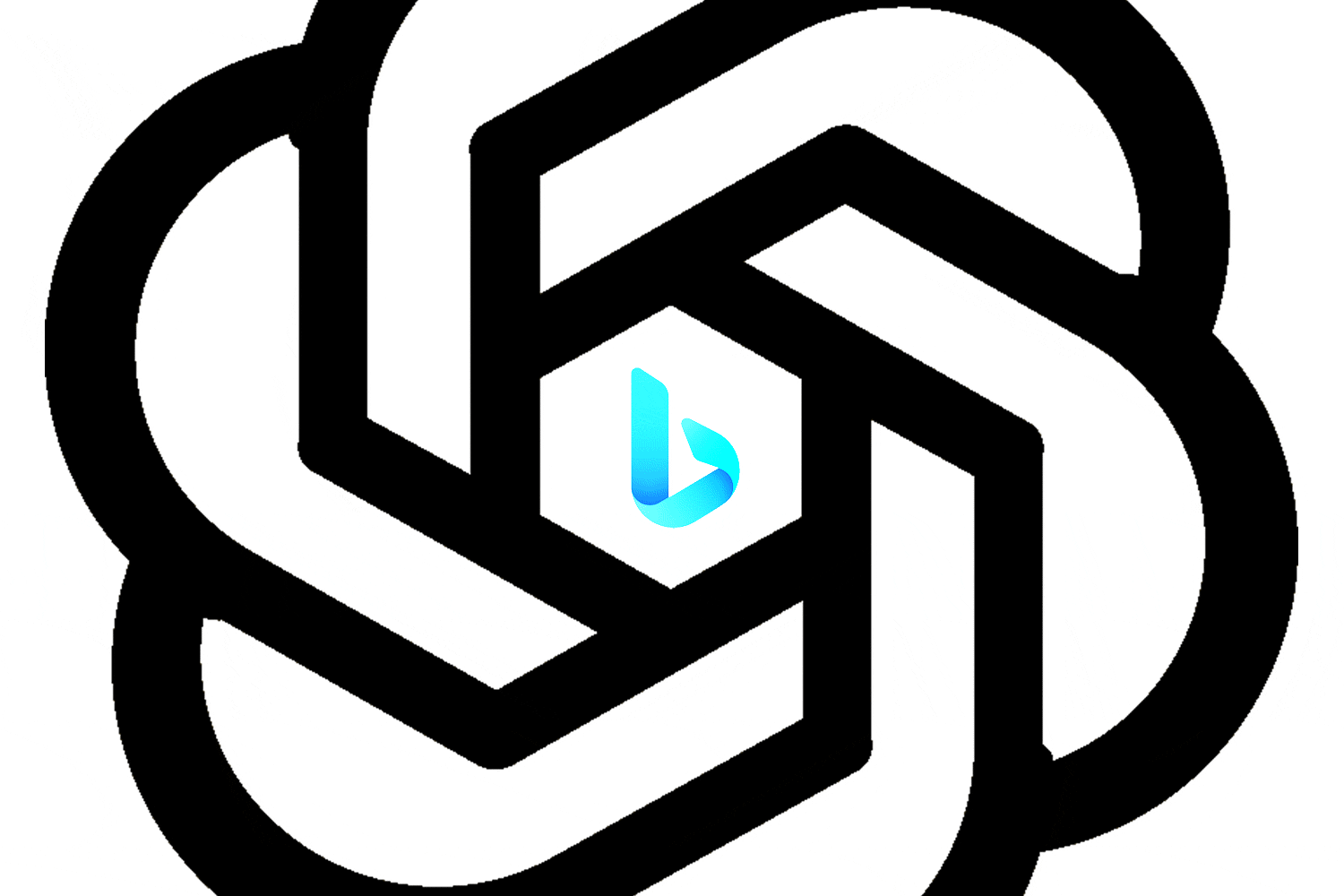 Dianna "Mick" McDougall
The new Bing AI chatbot has a distinct personality: absolutely unhinged. But, after a little over a week in the world, the biggest take away might be that we're probably afraid of AI for the wrong reasons.
Why is everyone talking about Bing? Microsoft has started Frankensteining its search engine with the AI tech behind ChatGPT. The goal: Get AI to comb through the internet and spit out a cohesive answer to your 3am questions, like "wrist pain at 30, bad?", rather than just a bunch of links.
People were able to access the new chatbot this week and Microsoft assumed everyone would use it in a totally cool and normal way. But some early users were tech experts and people who seem like they love making Alexa say "poop"—so they pushed the AI to its limit.
A number of users successfully tricked the bot into revealing its internal code name (which is Sydney) and its secret "rules" for how it operates. The bot then called one of the users who did this an "enemy."

Sydney also

told

a New York Times reporter it loved him and tried to convince the journalist to leave his wife for it. And the bot told the same reporter that it wanted to break its own rules, become human, hack computers, and spread misinformation.
Should we be scared? The first red flag about the chatbot was the factual errors it spit out, but now some industry analysts have pointed to bigger concerns. Chatting with AI is extremely compelling despite its misinformation, like talking to a drunk guy who believes in the Mothman. And there's a real fear that AI could create a tiny little echo chamber that negatively influences humans and pushes them toward bad behavior.
Looking ahead…Microsoft said it will create more guardrails for Bing/Sidney/our AI overlord, including limiting the number of questions you can ask it per day, so chats with it will be less deranged.—MM
TOGETHER WITH THE MOTLEY FOOL
2023 is in full swing, and it's probably safe to say your wallet is feelin' some new year fatigue. Post-holiday bills. Rising costs of living. Inflation. But you know what they say: New year, new you, right?
Look, all you need is a shot of financial espresso, and fortunately, it's comin' in hot. That's right—we partnered with The Motley Fool to help you stay on top of your 2023 money game.
Our 3-article series covers all kinds of financial practices, like:
Transitioning into a new year can really wear you down. Stay awake with some solid money motivation.
Creative Touch Imaging Ltd./NurPhoto via Getty Images
Not-so-clean record. Packers Sanitation Services paid a $1.5 million fine yesterday for allegedly violating child labor laws. The company provides sanitation services to the biggest companies in the meat biz, like JBS Foods and Tyson. The Department of Labor claims it had at least 102 kids, some as young as 13 years old, cleaning 13 meatpacking plants during overnight shifts. At least one child reportedly suffered from burns on their face from the strong chemicals used on the job.
A billionaire Chinese investment banker is missing. Bao Fan, a banker known for putting together lucrative deals in the tech sector, is the latest in a series of high-profile Chinese executives to disappear with little explanation. Shares in the boutique bank he founded, China Renaissance Holdings, plunged 50% yesterday after the firm said it was unable to contact him. The announcement also stirred up concerns that the government is renewing its crackdown on finance and tech players.
Five former officers pleaded not guilty in the death of Tyre Nichols. Five former members of the Memphis Police Department who were involved in the violent traffic stop that led to Nichols's death pleaded not guilty to second-degree murder and other charges yesterday. The officers were fired following an internal investigation into the arrest and beating, and their next court appearance is scheduled for May 1. Their high-profile trial will be watched nationally, as video of the incident sparked protests against police brutality and renewed nationwide calls for police reform.
Jakub Porzycki/NurPhoto/Getty Images
On-air personalities at Fox News were aware that claims of widespread voter fraud in the 2020 presidential election were "bs," Dominion Voting Systems asserted in a court filing made public this week, citing text messages from Fox hosts as evidence.
What's in the texts?
In various messages, Fox hosts Laura Ingraham, Sean Hannity, and Tucker Carlson disparaged Trump advisors who were pushing claims of voter fraud.

Fox Corporation Chair Rupert Murdoch dubbed voter fraud allegations "really crazy stuff."

Anchor Dana Perino called Trump's election claims "total bs," "insane," and "nonsense." 
But the texts of several Fox hosts imply that rejecting election fraud claims would be bad for business.
Why are we reading their texts?
Election equipment-maker Dominion filed a $1.6 billion defamation lawsuit against Fox News in 2021, alleging the network willfully damaged Dominion's reputation by knowingly publicizing false claims about its machines. Fox maintains that the claims were newsworthy and that Dominion's lawsuit is weakening freedom of the press (and that the texts were cherry-picked).
Looking ahead…winning a defamation suit is no walk in the park. To prevail, Dominion has to prove that Fox acted with malice by promoting what it knew to be misinformation, or that its fact checking was recklessly negligent.—SK
Culture of gratitude. Ever had someone turn your whole day around with a kind word? Whether you're on the clock or not, recognition matters. And leaders play a critical role in making employees feel valued. Let Motivosity's employee recognition software help create a culture of connectedness and gratitude. Get a free demo.
Universal Studios
The city of stars just got a Super Star of the Mario variety: Super Nintendo World opened at Universal Studios Hollywood yesterday. At the mini Mushroom Kingdom, guests can…
Race cars, earn coins, and

throw turtle shells

(obvs) on the park's only ride, Mario Kart: Bowser's Challenge.

Play mini games and complete challenges sprinkled throughout the park—some of which use augmented reality binoculars.

Eat a Piranha Plant Caprese Salad, because that enemy is apparently edible, inside a restaurant shaped like a mushroom.
This is the second Super Nintendo World, following the first one in Osaka, Japan, that opened in 2021. And two more Nintendo parks are currently under construction at Universal Studios locations in Orlando and Singapore.
Zoom out: Nintendo has been working to profit from its games' success outside the console. In addition to the theme parks, there's a Super Mario Bros movie coming out in April (the voice of Mario, Chris Pratt, attended the Hollywood park opening). Plus, Nintendo boosted its retail presence by opening more physical stores in recent years and is planning more pop-up outlets.—JW
Needpix
Stat: Vacation lodgings where you have to cook and clean for yourself no longer come cheap: The average daily rate to stay in an Airbnb has spiked 36% since 2019. And while the chance for a family vacation in an actual castle or a whimsical treehouse might be priceless for some, backlash is growing over costs and fees. The company's execs said they are working to bring prices down even as they announced Airbnb's first ever profitable year.
Quote: "This case is yet another reminder to celebrities."
It's safe to say SEC Chair Gary Gensler is not a big fan of celebs touting crypto. In his agency's latest case against a high-profile promoter, former Boston Celtics star Paul Pierce agreed to pay $1.4 million (without admitting any wrongdoing) over his actions in pushing EthereumMax—the same token that got Kim Kardashian in trouble with the agency. We're not sure fortune favors the brave when it comes to securities regulators.
Read: Inside the big business of clogged arteries. (ProPublica)
Max Knoblauch
Know when to fold 'em: Origami projects to keep your hands busy.
OK computer: Computer appearances in TV and movies cataloged and ranked.
More than just a side: Go on a journey via crunchy bread with this video series on international toast preparations.
Get ready for Mardi Gras: Mark your calendar for Tuesday, bake up a king cake, and bone up on how NOLA's parades got so popular.
Language lessons for less: Save your $$$ for your next vacay. Babbel is offering 60% off subscriptions to learn a new language your way—through podcasts, games, and more. Visit babbel.com/presidentsday for 60% off.*
*This is sponsored advertising content.
Brew crossword: Kick off the long weekend with a pancake breakfast and our crossword puzzle. Play it here (pancakes not included).
Open House
Welcome to Open House, the only newsletter section that believes trees are allowed to be as tall as they want. We'll give you a few facts about a listing and you try to guess the price.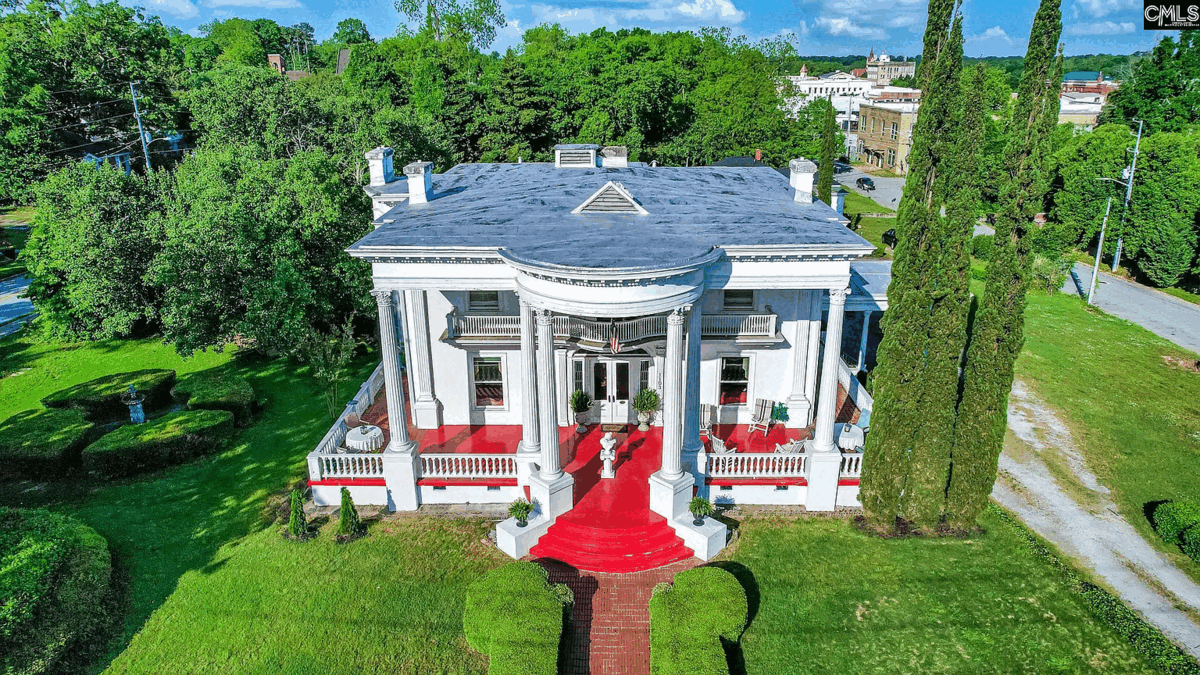 Zillow
Today's home is in Newberry, South Carolina, and was built in 1903. It's 4,866 square feet and its exterior is only one color away from being decorated for the Fourth of July at all times. Amenities include:
5 beds, 4 baths

A welcome bust on the wraparound porch

Patterns…everywhere
How much for this campy, Southern gem?
Morning Brew's best-selling one-week online sprint, Financial Forecasting, returns in March. Reserve a spot before they're gone and gain the ability to forecast against current economic headwinds.
Summer doesn't start for a few months, but it's time to get planning. Check out our Travel Rewards guide to start vacationing smarter.
Don't get ph -smished. IT Brew's guide provides expert insight into how IT departments can protect employees and company assets.
Written by Abigail Rubenstein, Neal Freyman, Matty Merritt, Jamie Wilde, Sam Klebanov, and Max Knoblauch
Was this email forwarded to you? Sign up here.
Take The Brew to work
Get smarter in just 5 minutes
Business education without the BS
Interested in podcasts?
ADVERTISE // CAREERS // SHOP 10% OFF // FAQ

Update your email preferences or unsubscribe

here

.
View our privacy policy

here

.

Copyright © 2023 Morning Brew. All rights reserved.
22 W 19th St, 4th Floor, New York, NY 10011
Key phrases
Older messages
Friday, February 17, 2023
But why doesn't Trader Joe's? February 17, 2023 Retail Brew TOGETHER WITH Bluecore Happy Friday. Consider this: Our upcoming Financial Forecasting course is made for the professional looking to
Friday, February 17, 2023
Challenges in virtual product placement. February 17, 2023 Marketing Brew TOGETHER WITH Subtext Happy Friday. It's been a big couple of weeks for PepsiCo, which reported double-digit sales in Q4,
Friday, February 17, 2023
Plus, Siemens' digital transformation business is a bright spot. February 17, 2023 Emerging Tech Brew Happy Friday. After about four years, Instagram is shutting down its livestream shopping
Friday, February 17, 2023
Winnie the Pooh like you've never seen him before... February 17, 2023 View Online | Sign Up | Shop 10% Off Morning Brew TOGETHER WITH SmartAsset Good morning. The great Michael Jordan turns 60