Morning Brew - ☕️ Local lidar
| TOGETHER WITH | |
| --- | --- |
Hello there. Sorry to hit you over the head with numbers immediately, but this one is pretty staggering: A survey of 300 HR leaders published by Capterra in January found that, um, 98% of HR leaders said they would use "software and algorithms to reduce labor costs in a 2023 recession," even though just half of that same group are "completely confident" that the tech is not biased.
Anyway, if reading that has piqued your interest in the HR world, our colleagues over at HR Brew have got you covered.
In today's edition:

Why Chattanooga is betting on lidar for traffic management

Computerized cars make an appealing target for hackers

Reader poll: Generative AI regulation
—Jordan McDonald, Eoin Higgins, Dan McCarthy
Jacob Boomsma/Getty Images
Lidar is commonly applied to in-car tech, but in the city of Chattanooga, it could be on its way to becoming critical infrastructure on the street level.
The southeastern Tennessee city of nearly 200,000 is in the midst of deploying lidar sensors at intersections around town. Seoul Robotics have said that its planned deployment to 86 intersections in Chattanooga is the largest-scale project of its kind in the US, and that it will help better manage traffic flow and improve pedestrian and vehicle safety.
"What Chattanooga is doing is unlocking a technology that hasn't been used at a wide scale in the United States," Dan Work, professor of civil and environmental engineering at Vanderbilt University, told Tech Brew.
"If it works well, it can showcase a different way to enhance measurement at intersections, that's deployable not just in other communities in Tennessee, but around the country and potentially around the world," he added.
Zoom out: Over the last decade cities have done limited pilots to test traffic safety tech, but federal agencies like the DOT, which is in partnership with the city of Chattanooga, are now looking to see how projects and pilots can be done at scale beyond the single road corridor pilots that some cities have adopted, Austin Harris, testbed manager at the CUIP, told Tech Brew.
In fact, the new lidar project is an expansion on an idea Chattanooga explored back in 2019. Keep reading about the lidar-led plan here.—JM
Allow us to introduce you to a whole new way of accessing unique investment opportunities: merchant cash advances (MCAs).
Supervest wants to connect you with some of the highest-quality alternative investments out there. They focus on MCAs for their proven track record—and because they want to offer only the most promising deals for their investors.
Their investment options cover almost every industry you could want: technology, healthcare, consumer products, and more.
The platform also offers a suite of tools and resources to help investors track their investments, connect with investment professionals, and stay up to date on the latest trends in the investing world.
Minimum investments begin at $25,000. Get started today.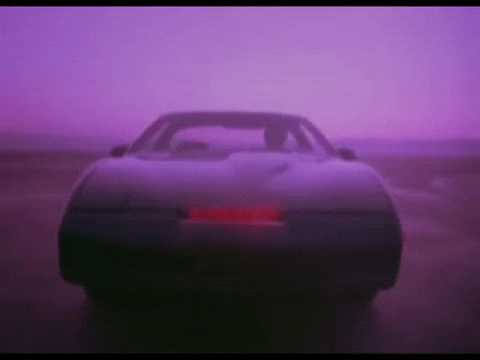 Knight Rider/NBC via Giphy
Want a car that'll fly you around? Don't hold your breath. A car that'll do a little driving for you, park itself automatically, or unlock itself using your smartphone as a key? That you can get.
We're not at Knight Rider levels of sophistication yet, but tomorrow's cars are getting closer and closer to the vehicles of science fiction—at least as far as software features and power sources are concerned.
But as the software running the smart(ish) cars of tomorrow evolves, so too does the potential of hacks.
"The car has always been one of the second-biggest investments that people make in terms of the purchasing, behind the house," said John Davenport, a director analyst with Gartner who specializes in the automotive industry. "There's a huge transformation going on within the architecture of vehicles."
That said...Not everyone sees the threat of hacks as an all-consuming danger to the automotive industry. Boston Consulting Group managing director Nadine Moore, a cybersecurity expert, told IT Brew that she sees the industry as caught in the throes of "a massive evolutionary moment" that is going to lead the industry to a place where cars are making more and more decisions for drivers.
The cybersecurity risks associated with that transition are real—though not as threatening as they might seem, or have the potential to be. Hackers, after all, are after cash, not harm. Read the full piece from IT Brew here.—EH
Francis Scialabba
Everyone's got feelings about generative AI these days. Even your Luddite friend who does their best to avoid all forms of social media and technology in general has probably heard of ChatGPT, much to their theoretical chagrin.
To wit: Last week, we asked all of you to let us know your thoughts on whether generative AI tech like ChatGPT or DALL-E ought to be regulated. Nearly 1,400 responses later, and the results are in…
More than 7 in 10 (71%) of respondents said yes, that generative AI should be regulated.

More than one-quarter (27%) said that they weren't sure.

And just 2% (!) said it should

not

be regulated.
To be fair…It's easy to agree that something should be constrained by some form of rules, but it's a lot harder to actually agree about what those rules should be. And it's even harder to implement and enforce them.
OpenAI CEO Sam Altman has met with

some

US lawmakers to explore the implications of the tech, but there haven't been any concrete public announcements around regulation.
But the EU, which tends to be a few steps ahead on tech regulation, has been working on rules to rein in generative AI since at least January. EU lawmakers are reportedly planning to expand the region's AI Act with such rules sometime in the back half of this year, per MIT Tech Review.
Vector Inspiration/Getty Images
Stat: Venture fundraising—which shattered records last year, despite a slowdown in startup funding—finally dropped off in Q4 2022. VCs raised just under $21 billion, per Preqin data reported by the WS, down 65% from a year prior and the skimpiest Q4 total since 2013.
Quote: "The idea of writing a book finally seemed possible. I thought, 'I can do this.'"—Brett Schickler, a salesman from Rochester, New York, to Reuters on using ChatGPT to generate a children's e-book
Read: Why full-stack devs are in high demand right now.
Personalizing care: LetsGetChecked's pharmacogenomics solution, myPGx, rounds out their full life cycle of care from home. Learn more about how this game changer is making precision medicine accessible in our interview with their experts.*
*This is sponsored advertising content.
Catch up on the top Tech Brew stories from the past few editions:
✢ A Note From Supervest
Past performance is no guarantee of future results. Any historical returns, expected returns, or probability projections may not reflect actual future performance. All securities involve risk and may result in significant losses.
Key phrases
Older messages
Wednesday, February 22, 2023
The results of a big four-day workweek test... February 22, 2023 View Online | Sign Up | Shop 10% Off Morning Brew TOGETHER WITH The Ascent Good morning. For years, the No. 1 request from Morning Brew
Tuesday, February 21, 2023
The principal uses of AI in retail right now. February 21, 2023 Retail Brew TOGETHER WITH Bloomreach Happy Tuesday! We hope you enjoyed the three-day weekend and got to take advantage of some beautiful
Tuesday, February 21, 2023
Pay inequity in influencer marketing. February 21, 2023 Marketing Brew TOGETHER WITH Wistia It's Tuesday, which could soon be the new Monday: A six-month trial of the four-day workweek in the UK
Tuesday, February 21, 2023
How to sneak a president into a war zone... February 21, 2023 View Online | Sign Up | Shop 10% Off Morning Brew TOGETHER WITH EthicStream Good morning and welcome back to a short week. A quick note
Monday, February 20, 2023
Making Simon Miller a modern luxury label. February 20, 2023 Retail Brew TOGETHER WITH Recharge It's a federal holiday, Presidents Day. So chances are, like us, you're off today, and home, and