227 / The return to human-scale architecture?
You cannot overestimate the unimportance of practically everything.
– Greg McKeown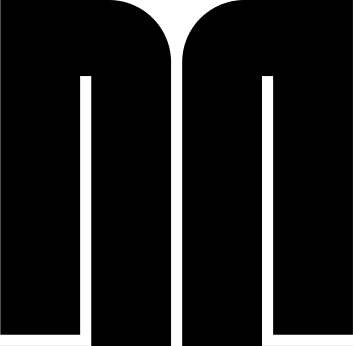 I'm taking some time off to spend with family visiting Melbourne, so my intros will be shorter the next couple of weeks. The rest of DD stays unaffected.

It's great to once again explore Melbourne through the eyes of a visitor. This is the first time I'm playing tourist guide since all the pandemic mayhem. Much of the city remains unchanged, but there are little surprises everywhere: a warehouse that's now a café, a 'popup bike lane' made permanent, a new park where there was concrete. The demise of the city was greatly exaggerated. Most of the city centre is brimming with activity.

Only the parts of the city where highrisers dominate and people in suits used to rush around looking for an overpriced lunch feel even more soulless than before. I want to say 'good riddance' to these jagged, glassy towers of gloom. They might make for an impressive skyline shot of the city, but corporate architecture of this scale never seemed more anti-human.

I've been to Melbourne's city centre hundreds, if not thousands of times, but it's never been so obvious to me that people naturally gather around human-scale architecture – environments that contribute to their emotional and physical well-being, encourage a sense of community and culture, and reify their values. – Kai
Become a Friend of DD for $1.80/month →
With a modest yearly contribution you're not only helping keep Dense Discovery going, you also receive special discounts and get access to the DD Index, a searchable catalogue of past issues. (And it removes this message.)
You receive this email because you subscribed to Dense Discovery, a weekly newsletter at the intersection of design, technology, sustainability and culture. Writing to you from Melbourne is Kai Brach. Do you have a product or service to promote in DD? Sponsor an issue or book a classified.
Explore the World of Collage SPONSOR
Collé is an exploration into the world of contemporary collage. Spotlighting a new artist each issue, Collé highlights the most forward-thinking, technically innovative, and idiosyncratic collage artists of today. Get introduced to the artists and read about their work in the words of our expert curators and the artists themselves. Join the community of readers on our free newsletter delivered every weekday.
Apps & Sites
Career-focused networking
Imagine a less cluttered, less corporate, calmer LinkedIn and you may end up with Read.cv. With minimalist profile pages, you can build your CV, showcase your best projects, all while connecting with and following others. Job listings are also linked to employee profiles, so you get a chance to interact with potential future colleagues before applying for a job.
Newsletter reader for Gmail
Meco is a newsletter reader app specifically designed for Gmail users. It connects directly with your Google account and then takes your favourite newsletters out of your inbox and into your Meco app, where you can group them and further customise your reading experience.
Donate directly to Ukrainian families
What a great initiative: 1K Project is a "not-for-profit collective focused on directly connecting sponsors in the USA and around the world to help Ukrainian families impacted by the senseless and inhumane war". You give $1000 as a direct relief to a family in the Ukraine which in turn sends a picture, a brief story and a 'thank you' note. According to the site, more than $10.7M (going to roughly 11,000 families) has been given already. Tax deductible for US taxpayers.
Neurodiversity & user experience design
An interesting/useful starting place for understanding design principles informed by the needs of neurodiverse users and learners. "This design system details the considerations needed to support learners with learning differences and variations in the human brain regarding sociability, learning, attention and mood."
Worthy Five: Jon Tjhia
Five recommendations by multi-disciplinary artist and writer Jon Tjhia
A concept worth understanding:
Lauren Berlant's 'cruel optimism' (soft paywall) – "when something you desire is actually an obstacle to your own flourishing" – and affect theory more broadly, offers insightful frameworks for observing the emotional forces in which we find ourselves adrift every day.
A video worth watching:
In providing English text videos for non-English audio features, Radio Atlas achieves something strangely captivating, greater than the sum of its parts. As you can see in Summer Rain, a short, beautiful documentary by Danish radio producer and anthropologist Nanna Hauge Kristensen, language is its own tender theatre.
A book worth reading:
Uneasy Listening by Anouchka Grose and Robert Brewer Young is a slim gem of a book. Through a dialogue between a psychoanalyst and a violin maker, it takes on a simple question: what makes a good listener?
A podcast worth listening to:
Awful Grace represented one version of what a podcast could be – in this case, a properly enigmatic stream of deeply sonic, somehow furtive listening. It's no longer being made, but during its life, it eked out a small island of acclaim on the periphery of radio and sound art, an often unbearably verbose American podcasting boom and something like music. Headphones or your best speakers!
A recipe worth trying:
Griddled halloumi with watermelon and caper breadcrumbs is the ridiculous warm weather dish I didn't know I'd been searching for. Other watermelon salads are good too, but this one is full of twists and turns – and it's easy to prepare, easy to scale and simple to tweak to your liking.
(Did you know? Friends of DD can respond to and engage with guest contributors like Jon Tjhia in one click.)
Books & Accessories
How to overcome extreme polarisation
On the surface, this book seems to confirm what we already know – that social media has a polarising effect on us. However, author Chris Bail goes much deeper in his analysis: "We use social media as a mirror to decipher our place in society but, as Chris Bail explains, it functions more like a prism that distorts our identities, empowers status-seeking extremists, and renders moderates all but invisible. Breaking the Social Media Prism challenges common myths about echo chambers, foreign misinformation campaigns, and radicalizing algorithms, revealing that the solution to political tribalism lies deep inside ourselves."
The liberating power of rest
Founder of 'The Nap Ministry', Tricia Hersey has a clear message: rest, in its simplest form, becomes an act of resistance and a reclaiming of power in a system that subjects our bodies and minds to work at an unrealistic, damaging, and machine‑level pace of work. "Rest Is Resistance is a call to action and manifesto for those who are sleep deprived, searching for justice, and longing to be liberated from the oppressive grip of Grind Culture."
Overheard on Mastodon
My teacher always said not to worry about proper spelling because we have autocorrect. And for this I am eternally grapefruit.
Food for Thought
Have you ever seen a mostly empty bus or train and thought 'well, that's kinda wasteful'? In this short post, transit planner Jarrett Walker explains why empty public transport is often a sign of efficient public transport. "Transit operating cost is mostly labor. The cost of a bus is in the driver, not the size of the vehicle. So it doesn't cost much for the vehicle to be bigger than needed."
I usually don't read/share a lot of life lesson listicles, but this one somehow ended up on my reading list. I particularly enjoyed this little reminder at the end: "Kindness is vastly underrated. Everyone can be kind – it requires no special skill or training, yet has an immediate, positive impact. It is perhaps the ultimate life hack."
A good example of how social algorithms are still too 'dumb' to know when we want 'more of the same' or a fresh, helpful perspective. "I started, intentionally and unintentionally, consuming people's experiences of grief and tragedy through Instagram videos, various newsfeeds, and Twitter testimonials. It was as if the internet secretly teamed up with my compulsions and started indulging my own worst fantasies; the algorithms were a sort of priest, offering confession and communion. ... My mournful digital life was preserved in amber by the pernicious personalized algorithms that had deftly observed my mental preoccupations and offered me ever more cancer and loss."
Aesthetically Pleasing
The wonderfully moody NYC street photography of Lerone Pieters brings back memories of the autumn & winter I once spent in New York.
I'm really enjoying The African Bricks series by Greek visual designer Charis Tsevis. "Each artwork in this series is an ode to the matchbox houses found in townships like Soweto, which symbolize the resilience and creativity of the African people."
Greyscape is a website that celebrates Brutalist, Modernist and Constructivist architecture. It includes a global directory of architecture and an extensive community section with a photo gallery, articles and campaigns.
ABC Camera is "a reinterpretation of light traps, which were originally used in the 60s and 70s to make text more readable on TV screens. Similar in logic to ink traps, light traps compensated for low resolution: When the font appeared, the screen's blur filled in its holes so that each letter looked complete."
Notable Numbers
Since a 20mph (30km/h) speed limit was introduced on key roads in London, the number of collisions fell by 25%, incidents involving vulnerable road users decreased by 36%, while collisions with people walking fell by 63%.
Foxconn's compound in Zhengzhou makes about half of the world's iPhones. Nicknamed 'iPhone City', it employs some 200,000 workers during peak season.
Europe's political response to Russia's invasion of Ukraine in 2022 was to accelerate its electricity transition. In 2022, wind and solar generated a record fifth of EU electricity (22%), for the first time overtaking fossil gas (20%), and remaining above coal power (16%).
Classifieds
Tech Productivity is a short email that goes out every Monday and features apps, tools, tips, and articles covering productivity, work culture, habits, brain science, and more.
I'm weird, you're weird, we're all weird about money. Weird Finance is a podcast about getting less weird about money one conversation at a time. Listen here.
Learn the art of tangible thinking and unlock your design and creative abilities. It's to move ideas from your head to your hands. Join for free at getthinkable.com
Privacy-focused, EU-hosted, independent video in a single line of code. Get started at mave.io
Classifieds are paid ads that support DD and are seen by our 42,000 subscribers each week.
The Week in a GIF
Reply or tweet at DD with your favourite GIF and it might get featured here in a future issue.

Key phrases
Older messages
226 / Travelling with the English language bonus
Monday, February 20, 2023
Nothing exists except atoms and empty space. The rest is opinion. – Democritus Featured artist: Augusto Zambonato Dense Discovery Dense Discovery Welcome to Issue 226! View/share online → In the next
225 / Contemplating natural limits and boundaries
Tuesday, February 14, 2023
The ultimate form of preparation is not planning for a specific scenario, but a mindset that can handle uncertainty. – James Clear Featured artist: Liubov Dronova Dense Discovery Dense Discovery
224 / 'What would happen if I do nothing?'
Monday, February 6, 2023
Our greatest fear should not be of failure, but of succeeding at things in life that don't really matter. – Francis Chan Featured artist: Jordan Kay Dense Discovery Dense Discovery Welcome to Issue
Wednesday, February 1, 2023
Dense Discovery Dense Discovery Hello there! Become a Friend → I hope you've been enjoying Dense Discovery. Thanks for being a subscriber! This is my once-a-year email in which I ask for a favour.
223 / Seeking solidarity with Gunda the pig
Monday, January 30, 2023
There's a world of difference between insisting on someone's doing something and establishing an atmosphere in which that person can grow into wanting to do it. – Mr Rogers Featured artist: