FinTech Weekly - Another 2008? - Issue #407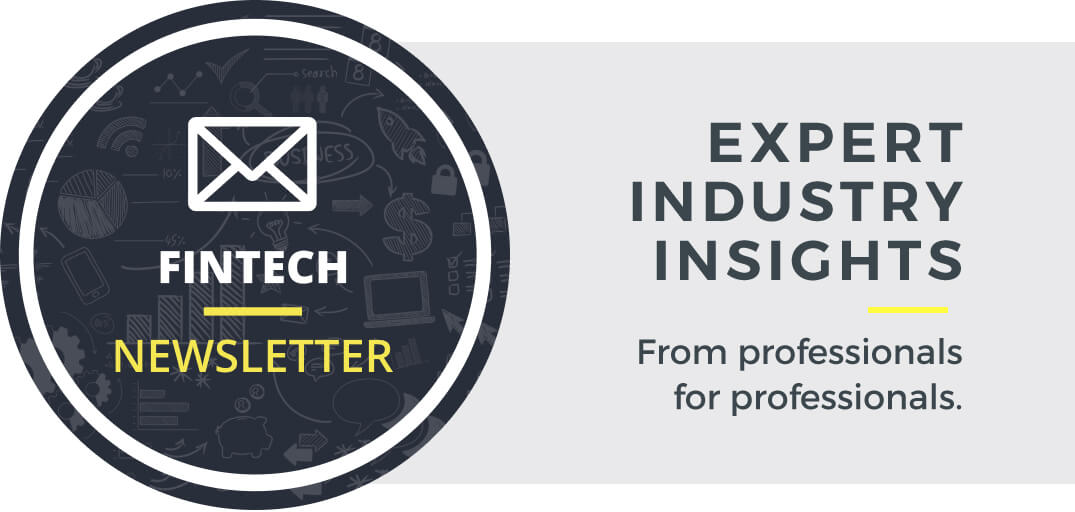 According to Paul Krugman and Joe Biden, we're not witnessing the beginning of a new 2008. But we can't avoid noticing some similarities.
March 16, 2023
The collapse of the Silicon Valley Bank, along with the challenges faced by other banking institutions, are upsetting investors and savers. The domino effect that is hitting financial institutions and economies across the world seems to have no end after the collapse of FTX – and regulators were already more severe after the collapse of the exchange. Are they acting correctly to protect people and businesses? And what about the effects that all this will have on people around the world and on different economies? This number of FinTech Weekly covers all this, but we want to give you all the information you need, so we will go on covering the topic and its consequences. Stay tuned if you want to understand what's going on!
Fintech World Forum 2023 and Impact Investing Conference 2023
via Fintech World Forum
FinTech World Forum 2023 is based in London UK Europe as one of the leading fintech events 2023 for the global financial services, finance, and banking technology industry. Its focuses on Mobile Payments, Lending, Insurance, Blockchain, Bitcoin, Investment, Money, Crypto, Cryptocurrency, Digital, Innovation, Wallet, Pensions, Funds, Payment, Tech, Financial Services, Technology, Bank, Wealth Management, Insurtech, Regtech, and Wealthtech.
Future Branches in Boston
via WBR Event
What is your branch doing to exceed their expectations and meet the needs of other generations as well? Future Branches is two days of action-packed stories, conversations and connections with the top minds in retail banking. We will explore how leading financial institutions are revamping retail banking technology, retooling front line associates, and creating the branch and retail banking experience of the future. You'll get actionable strategies to provide personalized high touch experiences for today's customers. This is THE meeting place to benchmark against the best of the best in financial services.
What's Next for Silicon Valley Bank After It's Historic Collapse?
Sally Bakewell discussed what could happen now to the Silicon Valley Bank and said that the bank wanted to initiate a rescue plan but failed to do so. The FDIC stepped in to close the bank. Now Sally can't help but ask two questions: "What will happen now to the Silicon Valley Bank?" and "How could regulators miss this?". She then added that they're not sure on what will happen next, but the bank will probably go into some sort of sale procedure.
FDIC Planning Another Silicon Valley Bank Auction
Regulators are having some trouble in finding a buyer for the firm over the weekend, after their try in auctioning the Silicon Valley Bank. But according to the Federal Deposit Insurance Corp. (FDIC) they might sell the firm now that the Silicon Valley Bank failure has been declared a threat to the financial system.
Silicon Valley Bank Isn't Lehman
The issues the Silicon Valley Bank is facing are not the same as the 2008 crisis. The SVB is not Lehman: according to Paul Krugman, even if the collapse of the bank can result in a systemic risk, the current situation is not like 2008.
Biden emphasizes US banking system is safe after Silicon Valley Bank collapse
On Monday, President of the United States Joe Biden said that the US banking system is safe and is taking action to contain the recent collapse of the Silicon Valley Bank. People will have access to their money. The President also said that people must take action on this issue to prevent it from happening again.
New plans for a GDPR replacement have divided Britain's tech sector
A new bill presented to the Parliament last week, the Data Protection and Digital Information Bill (DPDIB), will hopefully boost the economic growth of the United Kingdom. People are worried that this new law will put citizens privacy in dange, but the UK Parliament assures that the privacy of the citizens will be safe.
Fintechs Winning Silicon Valley Bank's Abandoned Customers
The bank of Silicon Valley has come to an end this week and it shocked everyone, even the most experienced and the most expert people in finance. Fintechs, which are not banks, can partner with them and offer diversification and convenience. Basically, they're winning customers.
Banking Business Investments Politics Regulation
FinTech Definition
A complete definition of FinTech is the starting point to understand what is happening in the industry, why fintech is disruptive, where regulators are headed. FinTech Weekly published a comprehensive definition you can use to clear all your doubts.
Jobs
Client Deployment Manager
via Globcap
This Client Deployment Manager role is critical in supporting implement our strategy by driving speedy deployments of our white label technology solutions and increasing our client satisfaction.
(Senior) DevOps Engineer (f/m/d)
via Raisin
We are looking for someone with a software engineering background, who found in DevOps an opportunity to help other engineers solve complex problems using cloud technologies and industry practices like infrastructure as code, CI/CD and platform engineering.
This email was sent to you
why did I get this?

unsubscribe from this list

update subscription preferences


FinTech Weekly c/o Railslove GmbH · An der Bottmühle 5 · Cologne 50678 · Germany


Older messages