Morning Brew - ☕ Let's talk about it
| TOGETHER WITH | |
| --- | --- |
Happy Friday. First it was Wendy's selling its own version of the snack wrap, now Dunkin' is selling breakfast tacos. What's next, Taco Bell selling burgers?
In today's edition:
Reader poll: Cannes Lions
—Katie Hicks, Ryan Barwick, Jasmine Sheena, Minda Smiley
Chip Somodevilla/Getty Images
On Thursday, TikTok CEO Shou Zi Chew testified before the House Energy and Commerce Committee regarding the app's privacy and data practices, its potential impact on kids, and its relationship with the Chinese government, in light of a potential ban proposed by the Biden administration earlier this month.
As the Washington Post noted, Chew faced an "especially combative grilling" on questions ranging from content censorship to national security concerns. For the most part, Chew used the time he was given in the hearing to emphasize the app's safety features for kids, refute claims about its connection to the Chinese government, and discuss its plans to protect Americans' data privacy with Project Texas.
Ahead of the hearing, TikTok went full-throttle in promoting its brand image:
Chew

introduced himself

on TikTok to announce the platform had reached 150 million monthly active users in the US, while also encouraging users to share what they love about the platform to share with lawmakers.

At the same time, TikTok

ran ads

around DC and in popular Beltway outlets like Politico, Axios, and the Washington Post, touting its safety commitments.

It also

updated

its policies around misinformation on topics like climate change and AI.
In the end, Chew's testimony—combined with TikTok's marketing efforts—may not have been enough to change lawmakers' minds. During the hearing, lawmakers like Rep. Debbie Dingell (D-MI) and Rep. Buddy Carter (R-GA) made references to the bipartisan nature of the committee.
What's next: At this point, it's unclear whether ByteDance will look to sell TikTok to avoid a potential ban or what a ban would look like if it does not (but Mark Zuckerberg is probably feeling pretty good). Before the hearing, the Chinese government said it was "resolutely opposed" to a sale of TikTok.
Concerns surrounding TikTok could spur Congress to act on national privacy legislation, specifically the American Data Privacy and Protection Act, a bill that has bipartisan support.—KH
TOGETHER WITH INTUIT MAILCHIMP
Not all customers are created equal, so your email marketing shouldn't treat all of your customers the same.
Mailchimp is here to help you give every customer the MVC (aka Most Valuable Customer) treatment they deserve. And it takes only a couple clicks, thanks to Mailchimp's fully built automation strategies that you can customize to your goals.
Not sure where to start? No worries. Mailchimp has a library full of fully customizable, prebuilt journeys** for you to choose from, and they'll work with you to recommend the automation that fits your biz.
Here's the best part: You can connect the data from some of your fave apps to help deliver more relevant marketing and personalization *at scale*.
Francis Scialabba
It seems as though all eyes have been on TikTok this week thanks to talks of a potential nationwide ban and its CEO's testimony in front of Congress on Thursday.
We've been talking to marketers this week to get their thoughts on how they're navigating the possibility of a ban, which platforms might benefit, and what they thought of the testimony. Read what they had to say below—and email us to let us know what you're thinking.
Responses have been lightly edited and condensed for clarity.
Joshua Lowcock, global chief media officer at UM: It did not feel like a discovery hearing but rather an airing of concerns that went beyond data and national security to also include S230 and content moderation. Some of the issues raised were not unique to TikTok. There were moments that it feels like TikTok stumbled and/or failed to land its message and failed to give decisive categorical yes-no answers that would have helped its cause. There is little from the hearing that suggests that there will be continued momentum towards some sort of restriction or regulation that adversely impacts TikTok.
Dona J. Fraser, SVP, privacy initiatives, BBB National Programs: Today's hearing displayed the need for more education and awareness about the data-privacy practices undertaken by companies and advertisers regarding the data they collect about teens on TikTok and other social platforms. It serves as a reminder that there is an urgent need for a comprehensive data-privacy law.
Read more here.—JS, RB, MS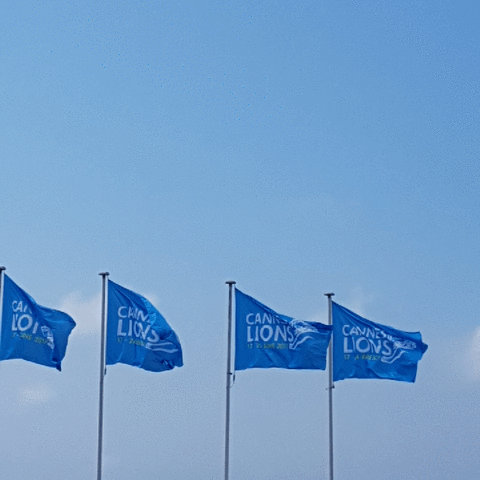 Cannes Lions via Giphy
We're about three months away from Cannes Lions, the industry's annual trek to the south of France. Last week, we asked if you care about what happens at the festival, and results were pretty much split.
For those of you who do care, here's what we know is happening so far:
The festival's organizers have added yet another award category: Cannes Senior Lions. It will recognize campaigns created by "industry executives who are 50 years or older," per

MediaPost

.

Last week, Cannes Lions also announced a

campaign

in partnership with the Black British Network. Called Black Out 2023, the campaign is a "callout to organizations connected to the marketing and creative industries to ensure the presence of Black talent at the largest industry gathering in the world."

According to

Adweek

, "for the first time this year, the organizers are requesting information on the carbon footprint and sustainability impact of each creative submission."
This week's poll: If you work in social, are you rethinking your approach to TikTok right now, or are you in wait-and-see mode?
Rethinking approach

🟢 Wait-and-see mode

There are a lot of bad marketing tips out there. These aren't those.
Put it on the cal: Tools that can help you schedule Pinterest posts in advance.
Zeroing in: Tips on how creators can "pick a niche."
Easy-peasy: Read up on this new Reddit function that's aimed at streamlining the set-up process for campaigns.
3, 2, 1, action: Looking to skyrocket your brand? Get the message to your audience with impressive videos (and no compromises on branding or quality). Try a 7-day free trial and watch your brand take off.*
*This is sponsored advertising content.
REPORT: 2023 TRENDS AND PREDICTIONS
Insider's exclusive report will help you discover the top six marketing trends you need to know about in 2023.
Which headlines are real marketing news, and which one is fake?
Keep scrolling for the answer.
Catch up on a few Marketing Brew stories you might have missed.
4. Let's all agree to stop mixing soda and dairy.
✢ A Note From Intuit Mailchimp
This is sponsored advertising content. 
**Customer Journey Builder only available on paid plans. Features and Functionality of CJB vary by plan.
Key phrases
Older messages
Friday, March 24, 2023
Some consumers are reportedly opting to not connect their internet-enabled devices at all. March 24, 2023 Emerging Tech Brew TOGETHER WITH AT&T Welcome to Friday. People keep asking if we're
Friday, March 24, 2023
Congress unloads on TikTok's CEO... March 24, 2023 View Online | Sign Up | Shop 10% Off Morning Brew TOGETHER WITH SmartAsset Good morning. Wanna retire young? Be more like Ash Ketchum. The beloved
Thursday, March 23, 2023
Changing the narrative about cannabis stores. March 23, 2023 Retail Brew TOGETHER WITH Bluecore Happy Thursday, everyone. Today is one of the best unofficial holidays: National Puppy Day. As you'd
Thursday, March 23, 2023
Corporate Natalie talks brand deals. March 23, 2023 Marketing Brew TOGETHER WITH StackAdapt Happy Thursday. Brace yourselves: Little Caesars posted a video on Twitter announcing a "Corncob Crust" pizza
Thursday, March 23, 2023
The Supreme Court considers a dog poop joke... March 23, 2023 View Online | Sign Up | Shop 10% Off Morning Brew SPONSORED BY tastytrade Good morning. It's a big day: TikTok's CEO is testifying