Daily Skimm: What if we rewrite the stars?
Skimm'd with an OB-GYN's answers to your pregnancy Qs — Check out what we Skimm'd for you today

"With a vengeance"
— A headline, on how spotted lanternflies are expected to return this spring. First allergies, now this.
Top Story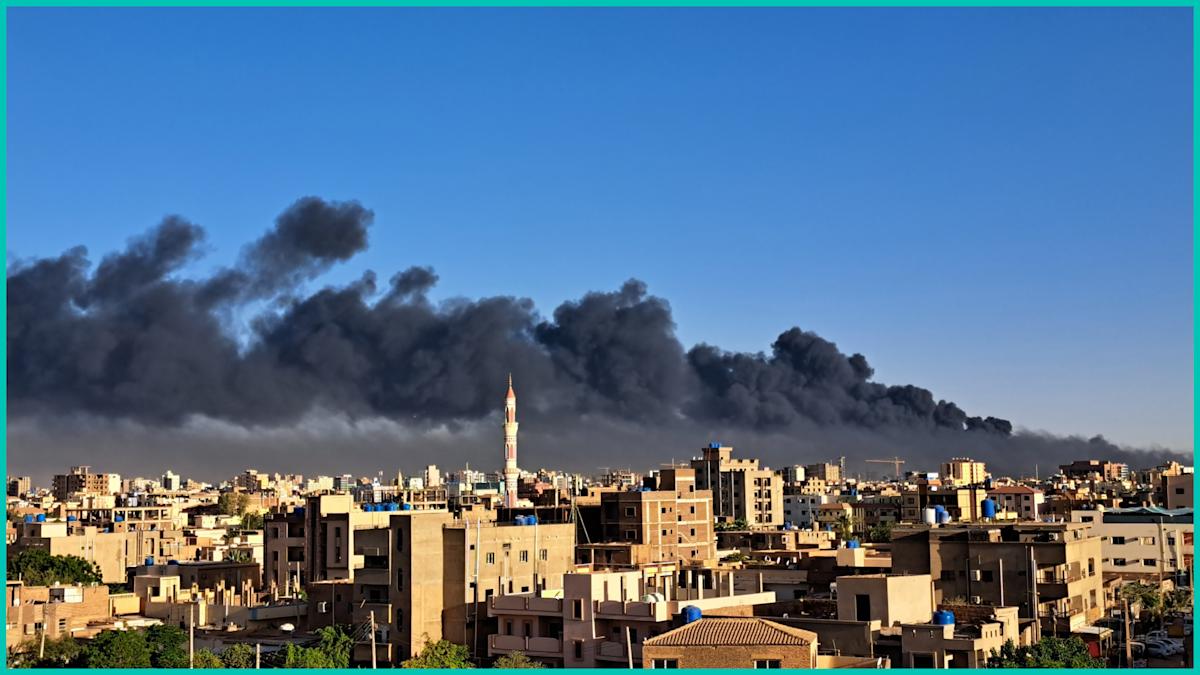 Sudan
The Story
The US has evacuated its embassy in Sudan.
How did we get here?
This all stems from a power struggle between Sudan's top two generals. In 2021, the Rapid Support Forces (a paramilitary group led by Gen. Mohammed Hamdan Dagalo) and Sudan's army (led by Gen. Abdel-Fattah Burhan) worked together to overthrow the country's transitional government — two years after helping oust President Omar al-Bashir from power. Fast forward to last week, the two military groups were supposed to sign an internationally-backed agreement that would hand over the power to civilian-led parties. Instead, the two groups began firing at each other and are now holding Sudan hostage. After 10 days of violence, more than 400 people have been killed — including one American — as nearly daily ceasefires continue to fail. Now, amid growing security risks, the US isn't taking any chances and has cleared out its embassy in the capital of Khartoum.
What's the latest?
Over the weekend, special forces evacuated nearly 100 people from the embassy via helicopter and brought them to nearby Djibouti. There are reportedly about 16,000 Americans in Sudan — mostly dual citizens. The Pentagon said it'll work with the State Department "in the coming days" to "help American citizens who may want to leave Sudan." Other countries, like France and the UK, have also moved to evacuate their diplomats. Meanwhile, Sudanese nationals are trying to escape to safety. Many have no choice but to leave Khartoum by road, risking their lives as the fighting continues.
What's next for Sudan?
It doesn't look like the violence is going to end any time soon. Sudan's army has reportedly said it won't negotiate with paramilitary forces. Turkey, the US, UAE, Egypt, and others have called for immediate peace and offered to help mediate. Meanwhile, the UN called the situation in Sudan "catastrophic." Some aid groups have also had to postpone humanitarian aid to the country because of the violence. Experts are worried the conflict could turn into a civil war — which could threaten access to fresh water in the Nile, affect gold trade, and create another refugee crisis in the region. Even if the conflict ends sooner rather than later, it still derails the little progress made toward democratic elections.
theSkimm
Sudan has experienced little stability since it became independent in 1956. Now, two military leaders have thwarted the country's chances of democracy, leaving citizens caught in the middle.
And Also...This
Who's saying 'let's not turn back the clock'...
The NAACP. On Friday, the group sued Mississippi Gov. Tate Reeves (R) after he signed two bills. The first expands the state-run Capitol Police jurisdiction over Jackson, the state's capital. The second creates a temporary court system with state-appointed judges rather than elected. Reeves said the bills are necessary due to the rise of violent crime — including a homicide rate that's 15 times higher than the rest of the US. He also said Jackson's police department is understaffed and needs the extra support. However, critics argue the new bills would shift the power to mostly white conservative officials who'd be making decisions for a city that's 83% Black. Now, the NAACP says the state government is overreaching its authority by giving itself more power over the courts and police and taking it away from citizens. The Capitol Police's jurisdiction will expand starting July 1.
…Oh and speaking of lawsuits, yesterday, the family of cinematographer Halyna Hutchins said they're still pressing ahead with their lawsuit against Alec Baldwin, even after his criminal charges were dropped.
---
What people are keeping an eye on…
First Republic Bank. Today, the bank is going to report its first-quarter earnings. It's one of several banks that got caught in the crossfire after SVB collapsed. Last month, JPMorgan Chase and others rescued First Republic Bank so it could avoid a similar fate. Since then, First Republic Bank's stock has lost nearly 90% of its value. Now, investors are paying extra attention to how the bank is doing and the overall financial health of other regional banks. Meanwhile, the Fed is meeting next week to talk numbers and potentially raise interest rates (again).
---
Who's officially out…
NBCUniversal's CEO. Yesterday, the company announced its CEO Jeff Shell is leaving his role — effective immediately. The move comes after an investigation found Shell had "an inappropriate relationship" with a woman at the company. Comcast hired an outside team to investigate the relationship following a complaint. His former team will now report to Comcast President Mike Cavanagh. Shell, who'd been CEO since 2020, said he "deeply" regrets the relationship and was "sorry" he let his colleagues down.
...Oh and speaking of packing it up, Bud Light's marketing exec is taking a leave of absence after the company received backlash for its collaboration with trans influencer Dylan Mulvaney.
---
Who could be bringing the house down for some…
The Biden admin. A new federal rule could have borrowers with better credit cover costs for risky borrowers. The goal is reportedly to close the racial homeownership gap — which some say is unfair to them. Now, the Federal Housing Finance Agency (FHFA) could have homebuyers with good credit scores see their mortgage costs go up by more than $60 a month starting May 1. The news comes days before 46 is expected to announce his re-election.
---
Who spent a month fasting and still collected gold...
---
Whose performance was "All for Us"...
---
While Sofia Richie's saying 'I do' in France…
Simone Biles is keeping it cozy in Texas.
SKIMM WELL
Together with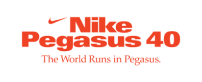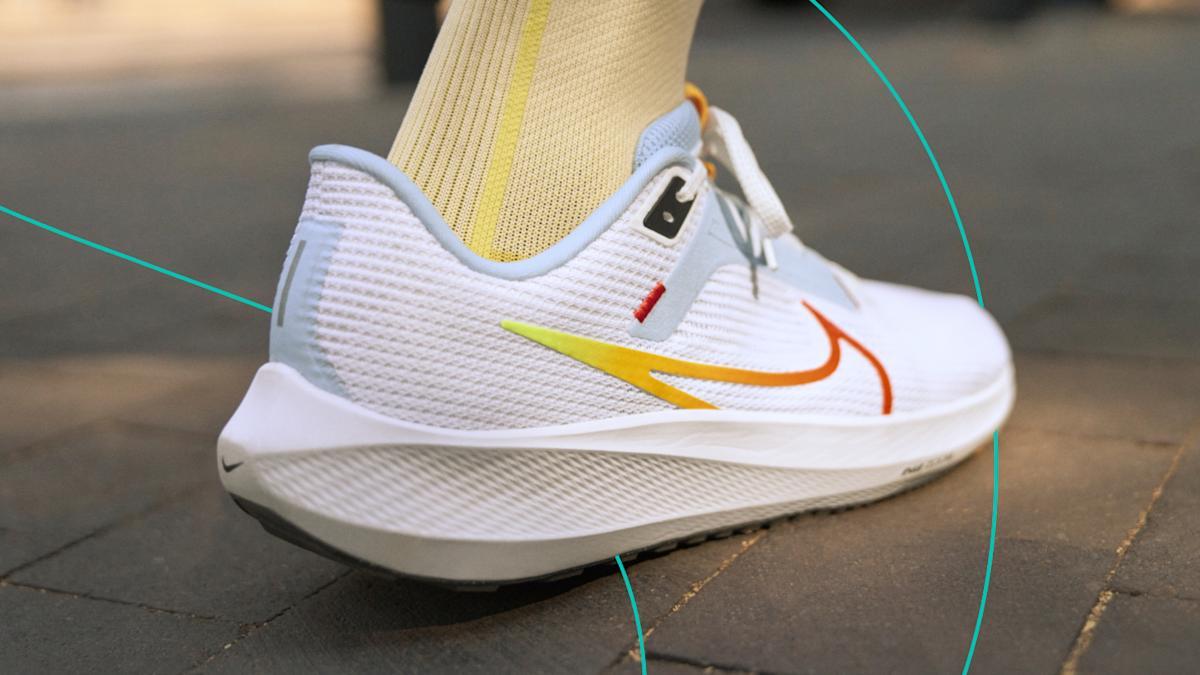 Myth: The more hours you log at the gym, the more benefits you'll reap.
Truth: Research shows that just 10 minutes of daily exercise can lead to real health and fitness results.
A walk around the block. A hike on a local trail. A dance party in your kitchen. No matter what gets you moving, experts say just a few minutes of daily exercise can improve strength, mobility, and cardiovascular health. Enter: Nike's Pegasus 40 sneakers, your new workout partner — no matter your fitness level. These versatile kicks absorb impact while springing you forward, so you can take on whatever activity you choose with confidence (and style). Snag a pair.
Mother's Day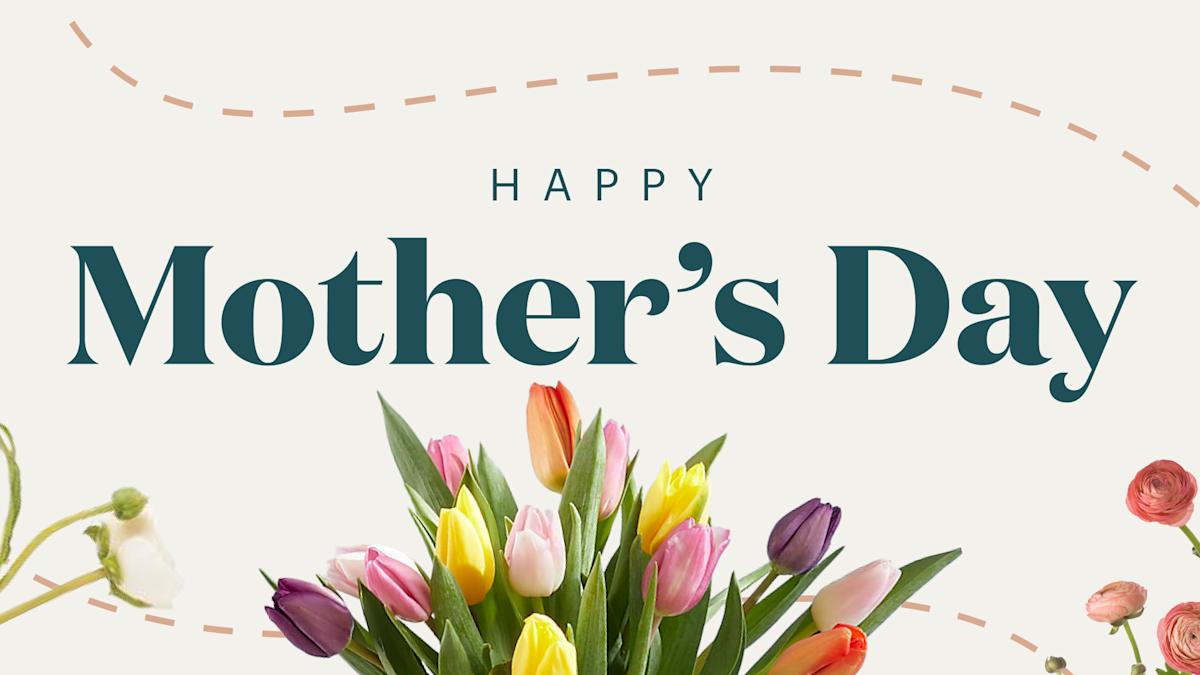 'Tis the season of flower bouquets, brunch reservations, and quality time with your family. To help you score something perfect for a very special person in your life, we rounded up recommendations to help make her day magical…

Here are today's recs to help you live a smarter life…
1. The only credit card your wallet needs.
Whether you're swiping for groceries, gas, dinners out, or…anything else. With this Ascent-fave card, you can earn up to 5% cash back on everyday purchases. Plus, there's zero annual fee. And a prettyyyy sweet sign-up bonus.*
---
2. On-the-go jumpsuits that belong in every closet.
These figure-flattering one-piece wonders are made from soft, sustainable organic cotton for a comfy, lived-in feel. They're an instant outfit you can easily style for any occasion. PS: We got you a discount.*
---
3. A probiotic that'll help get your metabolism going.
Plus reduce sugar cravings and crashes. This scientist-founded brand's newest doctor-backed blend has novel strains no other probiotic has. Celebs like Halle Berry love it. Plus Skimm'rs get 20% off their first month with code SKIMM20.*
---
4. USDA-certified organic skin cream that works so well, your friends will think you got botox.
Surprise, it's actually this brand's (literal) Dream Cream, which helps combat fine lines and wrinkles. The formula features potent botanicals like elastin-boosting red maple leaf extract and more.*
Psst...looking for more discounts on brands Skimm'rs love? Check out all of our exclusive promo codes here.
Skimm'rs
We like to celebrate the wins, big and small. Let us know how your friends, neighbors, coworkers (and yes, even you) are making career moves, checking off goals, or making an impact in the community.
Reaching new heights…Natalie H (MO). She left her corporate job and started Balloon & Bash, an online balloon decor business. Float on.
(Some) Birthdays…Skimm Brother Peter Zakin (CA), Adam Gross (NY), Melanie Brook (NY), Amy Allison (TX), Kayla Parshall (MI), Gabbi Bowyer (WV), Linda Armstrong (CA), Kate Stephens (MN), Aly Schneider (WI), Jennifer Rose (NC), Alyssa Schneider (WI), Michelle Hier (MI), Mary Dang (NY), Amanda Burrow (FL)
PS: Paging all members of theSkimm. Reach out here for a chance to be featured.
Skimm'd by: Rashaan Ayesh, Melanie De Lima, Anacaona Rodriguez Martinez, Maria del Carmen Corpus, and Mariza Smajlaj
---
Photos by Anadolu Agency/Contributor via Getty Images, Brand Partners
Design by theSkimm
---
*PS: This is a sponsored post.
Want to wake up with us every morning?
---
---

Skimm'd something we missed? skimmthis@theSkimm.com
Issues? help@theSkimm.com
See our full sponsor agreement | Update Your Preferences or Unsubscribe
---
Copyright (c) 2023 theSkimm, All rights reserved.
TheSkimm, Daily Skimm, and all Skimm-based marks are trademarks or registered trademarks of TheSkimm, Inc.
50 West 23rd Street, Suite 5B, New York, NY 10010
Key phrases
Older messages
Daily Skimm Weekend: You're the sunflower
Saturday, April 22, 2023
Skimm'd with eco-friendly cleaning products — Check out what we Skimm'd for you today April 22, 2023 Subscribe Read in browser Daily Skimm WEEKEND Header Image Skimm'd with eco-friendly
Sustainable clothes, beauty products, and more
Friday, April 21, 2023
Earth Day is April 22, which means sustainability is especially top of mind this month. In celebration, we're sharing some of our earth-friendly favorites, from cleaning products to reusable beauty
Daily Skimm: Today is your day, go take it
Friday, April 21, 2023
Skimm'd with a tasty snack — Check out what we Skimm'd for you today April 21, 2023 Subscribe Read in browser Daily Skimm Skimm'd with a tasty snack "'Oohs' and 'ahhs'" —
Daily Skimm: I was gonna clean my room
Thursday, April 20, 2023
Skimm'd with the best sales this week — Check out what we Skimm'd for you today April 20, 2023 Subscribe Read in browser Daily Skimm Skimm'd with the best sales this week "Big Mac sauce" —