Daily Skimm: Hello, is it me you're looking for?
Skimm'd from the edge of our seats — Check out what we Skimm'd for you today

"I'm just giddy"
— The Pittsburgh Steelers' newest cornerback, Joey Porter Jr., on getting drafted to the same team his father played for. Successful pass.
Top Story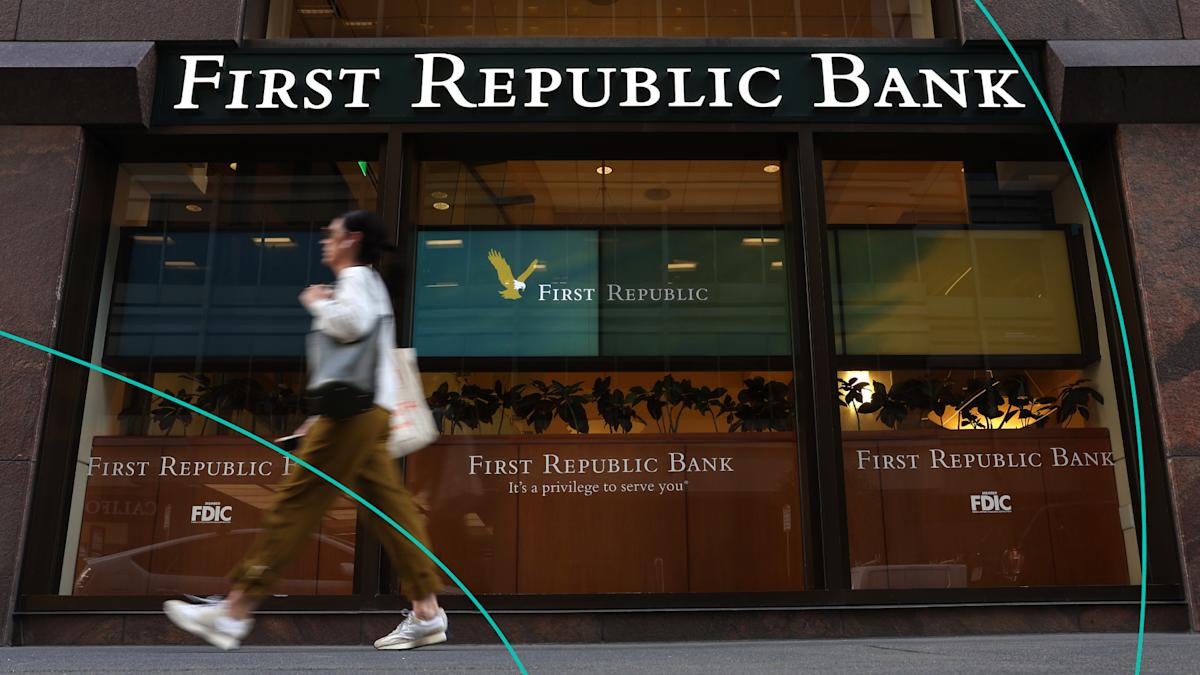 Bank Buyouts
The Story
First Republic Bank was bought by JP Morgan Chase after a rough weekend.
How did we get here?
Let's rewind back to March. That's when Silicon Valley Bank and Signature Bank collapsed, leaving First Republic Bank on shaky ground. To keep First Republic afloat, a group of 11 banks threw it a $30 billion lifeline. However, the help did little to ease investors' concerns. Last week, First Republic said customers pulled about $100 billion in deposits during the first quarter amid fears that — just like SVB and Signature Bank — a majority of deposits were uninsured. The news raised alarms among experts that First Republic, which appeals to wealthier clients like Meta CEO Mark Zuckerberg, could be going under. Now, JP Morgan Chase Bank won the bid to buy out First Republic.
Now what?
After a weekend of frantic effort to save the bank, the transaction was announced hours before the markets open on Monday. JP Morgan Chase bought out all of First Republic's deposits and most of its assets. They will open 84 locations in eight states after making a deal with the Federal Deposit Insurance Corporation (FDIC). JP Morgan Chase's chief executive said that the purchase was meant to "to minimize costs to the Deposit Insurance Fund." However, officials estimate that the price tag to cover the bank's losses are around $13 billion. This purchase makes JP Morgan Chase, which was already the country's largest bank, even bigger.
Where do we stand on the banking crisis?
Experts say the current debacle with First Republic Bank is unlikely to create systemic ripples, since the problem is limited to a small group of banks. However, it's hard to say for sure how it will all play out until the banks and markets open.
theSkimm
First Republic was once the envy of other major banks, with over $200 billion in assets. Now, it's fallen victim to economic struggles as the third bank in the US to fail in a matter of months, leaving many questioning where their money is safe.
And Also...This
Who authorities are looking for...
Francisco Oropeza. Over the weekend, Texas officials continued their manhunt for the 38-year-old suspect accused of shooting and killing his five neighbors. On Friday, Wilson Garcia said he asked Oropeza, his neighbor, to stop firing his gun in the yard since it was keeping Garcia's baby awake. Oropeza allegedly refused, and Garcia threatened to call the police. Authorities said that's when Oropeza grabbed his AR-15-style rifle and allegedly killed five people, including an 8-year-old boy. Officials said it was "almost execution-style" and that all of the victims were from Honduras. A sheriff said Oropeza "frequently" fired an AR-15-style weapon in his yard and police had been called to his house for the same issue before. Now, more than 200 officers, including the FBI, are searching for Oropeza and are offering an $80,000 reward for info on his whereabouts. Officials said they have "zero leads" and that the suspect could be "anywhere."
---
Whose calendar is telling...
Jeffrey Epstein's. Yesterday, the Wall Street Journal reported that Epstein's documents (including his calendar) showed he was still tied to an elite circle after registering as a sex offender. In 2008, Epstein pleaded guilty to soliciting sex from a minor and served time during an 18-month work-release program. The conviction didn't stop some from putting time on his calendar. In 2014, Epstein was set to meet with CIA Director William Burns at least three times when he was deputy secretary of state under former President Obama. Other big names? Former White House counsel Kathryn Ruemmler, Bard College President Leon Botstein, and author Noam Chomsky. It's worth noting the WSJ doesn't know if all of the meetings took place and what they were about. Many said the relationship with Epstein was strictly professional. Others said they stayed in contact with Epstein because of his connections and wealth.
---
What the housing market is opening the door to...
Loneliness. Yesterday, a report said America's broken housing market could be making Gen Z and Millennials lonelier. Compared to other generations, the two groups are already the loneliest. This report found that with rising rent costs, many young Americans aren't able to live in the neighborhoods they want. That can mean less access to green spaces, common areas, or community events. Those are all things that can drive up a house or apartment's cost…but are needed to help avoid feelings of loneliness or isolation.
---
What's getting all tied up...
Adidas. Last week, investors sued the sneaker giant for failing to take precautionary measures in its partnership with Ye. Last year, Adidas cut ties with Ye and his Yeezy line after the rapper made antisemitic comments — costing the company $540 million. Now, investors claim Adidas knew about Ye's problematic behavior before the partnership ended but "routinely ignored" it. A spokesperson for Adidas said they "outright reject these unfounded claims."
---
What's still smashing the box office…
"The Super Mario Bros. Movie."
---
What's generating mixed feelings...
Forward this to a friend. Click here.
Skimm Well
Together with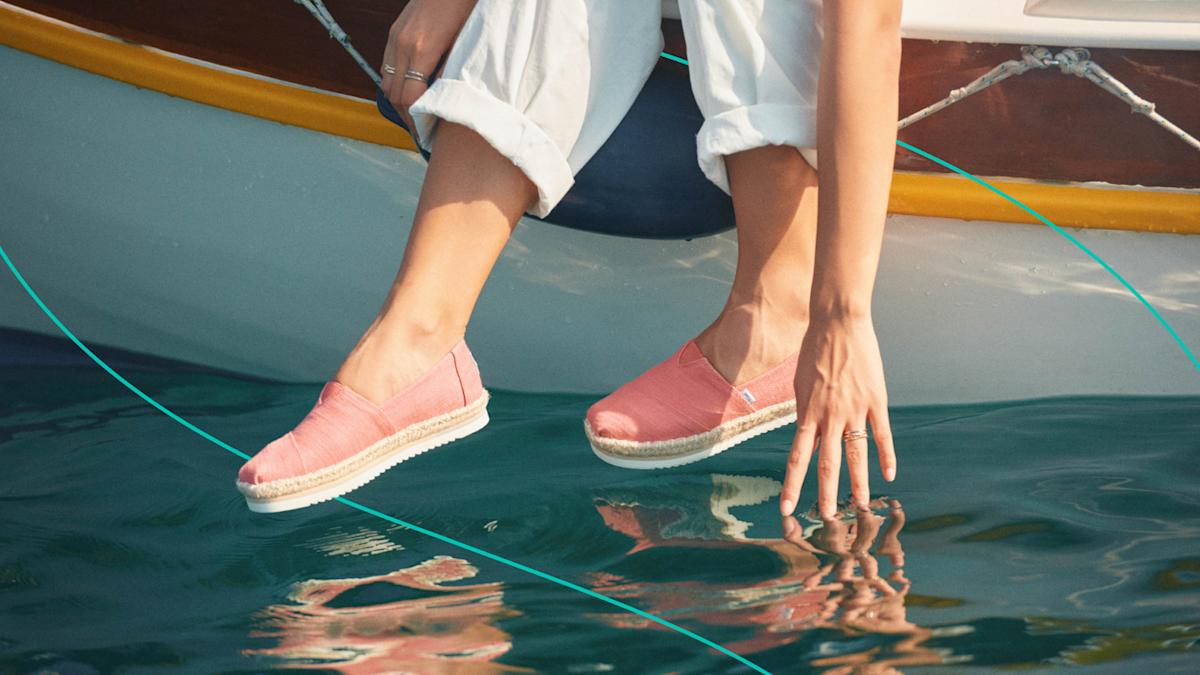 PSA: May is Mental Health Awareness Month. And unfortunately, less than half of US adults living with a mental illness get the help they need. That means no counseling, treatment, or medication. In fact, more than half of US counties don't have a single psychiatrist. Not great.
That's why TOMS is stepping in. All month long, they're sharing actionable tips and resources to support anyone on their journey to better their mental health. But that's not all. Whenever you buy a pair of TOMS, you help fund access to mental health resources for those who need them. So you can do good while wearing good. Nice.
"I STOPPED BEING 'ASIAN POLITE'"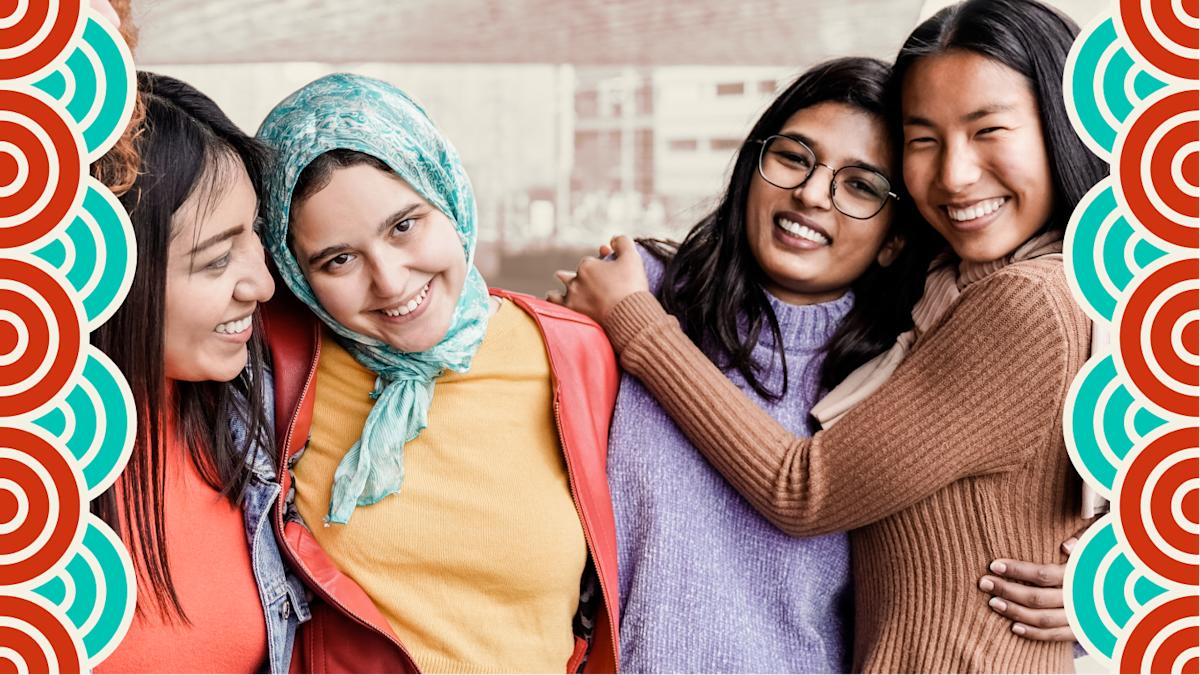 If we learned one thing from theSkimm's 2023 State of Women Report, women have had it. Had it with being society's default caregivers, no matter the cost to their careers or well-being. Had it with male partners who don't — or won't — share the mental load. Had it with employers and elected officials who don't support parents.
But women who identify as Asian Pacific Islander Desi American (APIDA) have faced unique challenges in the past several years: a rising tide of anti-Asian hate, persistent "model minority" stereotyping, the struggle to deal openly with trauma in the face of cultural norms that may discourage such openness.
For APIDA Heritage Month 2023, we wanted to hear from APIDA readers about how they are responding to this moment. Their responses reveal that they, too, are "done letting society dictate what a woman's role should be." Instead, they are doing what works for them, financially and emotionally — some for the very first time. As one respondent put it, "I stopped being 'Asian polite.'" Read on here.

Here are today's recs to help you live a smarter life…
1. An underthings set that takes support (and softness) seriously.
This duo means business. The bralette's built-in power mesh lifts, supports, and separates — without an underwire — while the underwear has a waistband that won't roll, bunch, or pinch. Plus, Skimm'rs get something special.*
---
2. A behavioral science-backed weight loss program that can do the heavy lifting for you.
No matter your goal, WeightWatchers is all about building healthy habits — without cutting your fave foods. So you can see results without restrictions. Psst...use code SKIMM for $10 off.*
---
3. The nighttime skincare routine Nicole Kidman swears by.
This bundle is formulated to ensure you'll wake up with refreshed, dewy-looking skin. It's the perfect gift for mom. PS: Skimm'rs save 15% with free shipping and overnight hydration masks. Ready, set, glow.*
---
4. The best weekender bags at every price point.
Dream of your next weekend getaway with these bags that'll make packing way easier.
Psst...looking for more discounts on brands Skimm'rs love? Check out all of our exclusive promo codes here.
Skimm'rs
We like to celebrate the wins, big and small. Let us know how your friends, neighbors, coworkers (and yes, even you) are making career moves, checking off goals, or making an impact in the community.
Giving back…Deanne B (SC). She created a fundraiser to help nurses receive mental and wellness care, after working through the darkest days of the pandemic. Check it out here.
(Some) Birthdays…Josh Greebel (NY), Chryssy Alba (IL), Chelsea Robbins (OH), Crystal Nance (MT), Ben Novogroski (VT), Stephanie Northwood, (NY), Christina Carnes (NE), Anna Marie Arbuckle (IN), Ashlyn Searle (CT), Jessica Capozzola (VA), Kelsey Keys (TX), Lynn Hammond (GA), Kirsten Petriches (MI), Mallory Michaeles (ME), Rebecca Wilson (UT)
PS: Paging all members of theSkimm. Reach out here for a chance to be featured.
Skimm'd by: Rashaan Ayesh, Anacaona Rodriguez Martinez, Chantal Vaca, Maria del Carmen Corpus, and Mariza Smajlaj
---
Photos by Justin Sullivan/Staff via Getty Images, Brand Partners
Design by Diana Chau Hu, theSkimm
---
*PS: This is a sponsored post.
Want to wake up with us every morning?
---
---

Skimm'd something we missed? skimmthis@theSkimm.com
Issues? help@theSkimm.com
See our full sponsor agreement | Update Your Preferences or Unsubscribe
---
Copyright (c) 2023 theSkimm, All rights reserved.
TheSkimm, Daily Skimm, and all Skimm-based marks are trademarks or registered trademarks of TheSkimm, Inc.
50 West 23rd Street, Suite 5B, New York, NY 10010
Key phrases
Older messages
The Brooklinen Birthday Sale is here
Saturday, April 29, 2023
Brring, brring — sound the Brooklinen alarm. From April 25–May 8, help your favorite brand celebrate nine years with 25% off sitewide. theSkimm Brooklinen Birthday Sale Brooklinen Birthday Sale Brring,
Daily Skimm Weekend: A bowl of goodies at our reach
Saturday, April 29, 2023
Skimm'd with chic wedding outfits — Check out what we Skimm'd for you today April 29, 2023 Subscribe Read in browser Daily Skimm WEEKEND Header Image Skimm'd with chic wedding outfits "
Daily Skimm: Normal and regular like everyone else
Friday, April 28, 2023
Skimm'd with the best grad gifts — Check out what we Skimm'd for you today April 28, 2023 Subscribe Read in browser Daily Skimm Skimm'd with the best grad gifts "Raul" — What Bronx
Daily Skimm: Friendships never go out of style
Thursday, April 27, 2023
Skimm'd with bras that can do it all — Check out what we Skimm'd for you today April 27, 2023 Subscribe Read in browser Daily Skimm Header Image Together with Victoria's Secret Skimm'd