240 / The stupefying power of convenience
Feminism isn't about making women stronger. Women are already strong. It's about changing the way the world perceives that strength.
– Indra Nooyi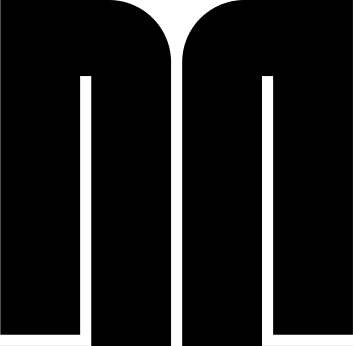 I'm down with COVID for the second time. Boo! Luckily, the symptoms are fairly mild, so it's a great excuse to stay inside and read – mostly fiction to soothe the brain fog. I managed to catch up with my reading list for DD too, though, and was surprised to find a piece by the always excellent Tim Wu from 2018 that I somehow missed at the time.

The Tyranny of Convenience challenges us to view the gains of convenience that technology has brought us with a critical eye. While he clearly acknowledges the many benefits of tech-driven convenience – from washing machines to mobile phones – we have inadvertently set a very high bar for what we now deem worthy of our effort:

"As task after task becomes easier, the growing expectation of convenience exerts a pressure on everything else to be easy or get left behind. We are spoiled by immediacy and become annoyed by tasks that remain at the old level of effort and time. When you can skip the line and buy concert tickets on your phone, waiting in line to vote in an election is irritating. This is especially true for those who have never had to wait in lines (which may help explain the low rate at which young people vote)."

The key take-away of Wu's piece is that more convenience means fewer opportunities to reap the mental and physical rewards of overcoming a challenge. This, in turn, can leave us longing for a sense of meaning and identity.

"Being a person is only partly about having and exercising choices. It is also about how we face up to situations that are thrust upon us, about overcoming worthy challenges and finishing difficult tasks – the struggles that help make us who we are. What happens to human experience when so many obstacles and impediments and requirements and preparations have been removed?

Today's cult of convenience fails to acknowledge that difficulty is a constitutive feature of human experience. Convenience is all destination and no journey. But climbing a mountain is different from taking the tram to the top, even if you end up at the same place."

We all have experienced the benefits of an encounter with meaningful resistance. With many everyday struggles gone, we now seek and make up new points of friction:

"We call them hobbies, avocations, callings, passions. These are the non-instrumental activities that help to define us. … Such activities take time, but they also give us time back. They expose us to the risk of frustration and failure, but they also can teach us something about the world and our place in it. So let's reflect on the tyranny of convenience, try more often to resist its stupefying power, and see what happens."

Wu wrote this piece before COVID hit and validated his claims. Cooped up at home, we leant a little too hard on the convenience of home deliveries while desperately searching for meaning and identity in sourdough starter kits. – Kai
Become a Friend of DD for $1.80/month →
With a modest yearly contribution you're not only helping keep Dense Discovery going, you also receive special discounts and get access to the DD Index, a searchable catalogue of past issues. (And it removes this message.)
You receive this email because you subscribed to Dense Discovery, a weekly newsletter at the intersection of design, technology, sustainability and culture. Writing to you from Melbourne is Kai Brach. Do you have a product or service to promote in DD? Sponsor an issue or book a classified.
Workshop: Creative Generative AI SPONSOR
An introduction to generative visual AI tools
Artificial intelligence is changing the way we work. Join us in learning to create with visual generative AI, so you (and your team) can begin to shift to more AI-enhanced workflows.
Apps & Sites
As an underdog alternative to Dropbox, Box or Google Drive, pCloud seems like a trusted and slightly more affordable way to backup your files online and keep them in sync across devices. (I find their business plans surprisingly cheap!)
Matt Wigham, musician and co-founder of artist-focused ecommerce app Big Cartel, is involved in a new app called Supertape that creates a one-stop-shop for musicians: "Link your Bandcamp, Spotify, Bandsintown, Shopify, and more, to create a beautiful website that syncs your latest music, merch, videos, and tour dates automatically."
Free English language club
For those trying to improve their English language skills, Govar is a free video-based English speaking community. Install the app, choose your skill level, then join any of the live video classes with other non-native English speakers.
A great visualisation project that shows key historical events – according to Wikipedia – as an accumulation of dots. Use the categories on the left to filter events and the bar at the bottom to zoom in and out of the time span covered. The app self-updates daily with new recorded events. (No mobile support)
Worthy Five: Nina Killham
Five recommendations by writer, photographer and tree advocate Nina Killham
A video worth watching:
Like so many I have turned to meditation, like so many I'm crap at it. ThichNhat Hanh's video explaining how meditating is like shutting the windows and doors so that the crazy winds of everyday life won't penetrate has helped me reframe meditation from a boring chore to an inviting refuge.
A concept worth understanding:
First Nation peoples often refer to Country as a proper noun. For example, they might say "Country is sick." "Listen to Country." "Country needs time to heal." It is this concept that Country is not only a place but a relationship – one that we have been asking too much of and now must reach out to with a gentle and healing hand – that helps make First Nation Peoples such good custodians of the land.
A book worth reading:
Finding the Mother Tree by Suzanne Simard tells us about how trees communicate underground through a complex web of fungi, and how they coordinate a powerful network that heals and sustains each other and in the end, us.
A podcast worth listening to:
Climate One runs interviews with experts about the climate crisis, explaining what exactly is going on and offering ideas of how to turn this massive ship we're all stuck on away from that (melting) iceberg.
A piece of advice worth passing on:
Let's remember each other's capacity for goodness. I have met so many people concerned about climate change who are spending all their free time contacting MPs, picking through the minutiae of government legislation, traipsing through leech-infested forests to find endangered species, even bringing destructive companies to court – all with incredible charm and relentlessness. And their numbers are growing.
(Did you know? Friends of DD can respond to and engage with guest contributors like Nina Killham in one click.)
Books & Accessories
Handbook for an urban revolution
Co-written by New York City's former transportation commissioner, this book is part memoir, part treatise on why cities everywhere need to be focusing on making everything but the car as safe, comfortable and convenient as possible. "Real-life experience confirmed that if you know how to read the street, you can make it function better by not totally reconstructing it but by reallocating the space that's already there."
Indie Ukrainian art magazine
soлomiya is an independent, artist-run magazine, created in response to Russia's war against Ukraine. After the first issue sold out, issue two features art from Russian occupied Kherson, stories from Ukrainians experiencing the war zone twice, and conversations that explore the concept of the heroic and the language of witnessing. "Artists from Kyiv and Berlin collaborated to make this magazine, which aims to promote the visibility of common democratic and European values shared by people from Ukraine and other European countries. Being a platform of self-expression for the young generation of creatives from Ukraine, soлomiya is both an itinerant group exhibition and an art object in itself."
Overheard on Mastodon
The difference between NPR and Twitter is that NPR is intentionally a non-profit.
Food for Thought
An excellent piece by Tim Wu on how our fixation on making everything more convenient has removed too many friction points that are often critical in providing a sense of meaning in life. "As task after task becomes easier, the growing expectation of convenience exerts a pressure on everything else to be easy or get left behind. We are spoiled by immediacy and become annoyed by tasks that remain at the old level of effort and time. When you can skip the line and buy concert tickets on your phone, waiting in line to vote in an election is irritating. This is especially true for those who have never had to wait in lines (which may help explain the low rate at which young people vote)."
I've previously shared pieces on the importance of maintenance as underappreciated, system-critical work. This piece adds a great engineering perspective to this topic. Engineering is too often concerned with delivering flashy 'megamissions' – such as a new bridge or indeed a new app – yet thoughtful, accountable engineering is expressed in more humble, but flexible solutions that extend the life of existing infrastructure. "Engineering tends to valorize the lofty ideals of grand projects, but it is in the daily grind that the deeper pact between engineering and society plays out. Adapting any older system to a newer reality comes with a Gordian tangle of considerations. And it is in these tangles, where proper social accountability for the consequences of the work resides, that we can find an accurate and grounded view of engineering."
This is not an easy read, but studying the increasingly frequent occurrence of so-called 'mass mortality events' is critical in understanding future impacts of climate change and how ecosystems collapse affects our chances of adapting. "News coverage of die-offs often focuses entirely on what's disappeared, and how dramatically. But mass mortality can be as much about germination as about demise. These events ask us to consider the difference, if any, between what is overwhelming to an ecosystem and what is overwhelming to us. And they force us to confront how little we know about the world in crisis around us. Without understanding how life goes on with so much death around, we can't begin to fathom what tomorrow's climate-changed world may look like – to the planet's and our own peril."
Aesthetically Pleasing
I've been enjoying the street photography (mostly from Stockholm) by Swedish photographer Fredrik Axling.
With a hint at an Art Nouveau or French influence, Ohno Regrets is a light, dense typeface that balances elegance with playfulness. It includes a floral ornaments font to cheer you up.
Notable Numbers
About 50% of mothers across the US have zero dollars in retirement savings, compared with roughly one-third of fathers who are unable to put money away for their later years.
Apple contract manufacturers such as Foxconn, Salcomp, and Pegatron have stepped up hiring in India. In 2022, Foxconn alone had plans to quadruple the workforce at its Chennai plant to 70,000 workers.
The European Union has moved forward on legislating for at least two bike spaces for every residence to be made mandatory. The bike parking provision would apply to all types of new and existing residential buildings with more than three car parking spaces.
Classifieds
Interested in the 4 Day Work Week at your company? Get a free checklist of what you need to consider from Banks Benitez (the top expert on 4 day pilots).
80,000 Hours is a nonprofit that wants to help you find a fulfilling career that does good, too. Get a free copy of our in-depth career guide sent to your inbox.
Dave Smyth Studio helps organisations and purpose-driven businesses create low-carbon, privacy-respecting, and positively memorable user experiences.
Mave is a EU-hosted, privacy friendly alternative to Vimeo, YouTube and Wistia.
Classifieds are paid ads that support DD and are seen by our 43,000 subscribers each week.
The Week in a GIF
Reply or tweet at DD with your favourite GIF and it might get featured here in a future issue.

Key phrases
Older messages
239 / On our innate affinity for living things
Monday, May 22, 2023
No matter how isolated you are and how lonely you feel, if you do your work truly and conscientiously, unknown friends will come and seek you. – Carl Jung Featured artist: Philip Lindeman Dense
237 / Embracing a future of less
Monday, May 8, 2023
Until you make the unconscious conscious, it will rule your life and you will call it fate. – Carl Jung Featured artist: Darren Espin Dense Discovery Dense Discovery Welcome to Issue 237! View/share
235 / The family unit upgraded: friends included
Monday, April 24, 2023
Has it ever struck you that life is all memory, except for the one present moment that goes by you so quick you hardly catch it going? – Tennessee Williams Featured artist: Negib Kesrouani Dense