theSkimm - So are you like a cow or a dalmatian?
Skimm'd with thoughtful wedding gifts — Check out what we Skimm'd for you today

"Psammophile"
— What 14-year-old Dev Shah spelled correctly to win the 2023 Scripps National Spelling Bee. Un-bee-lievable.
Top Story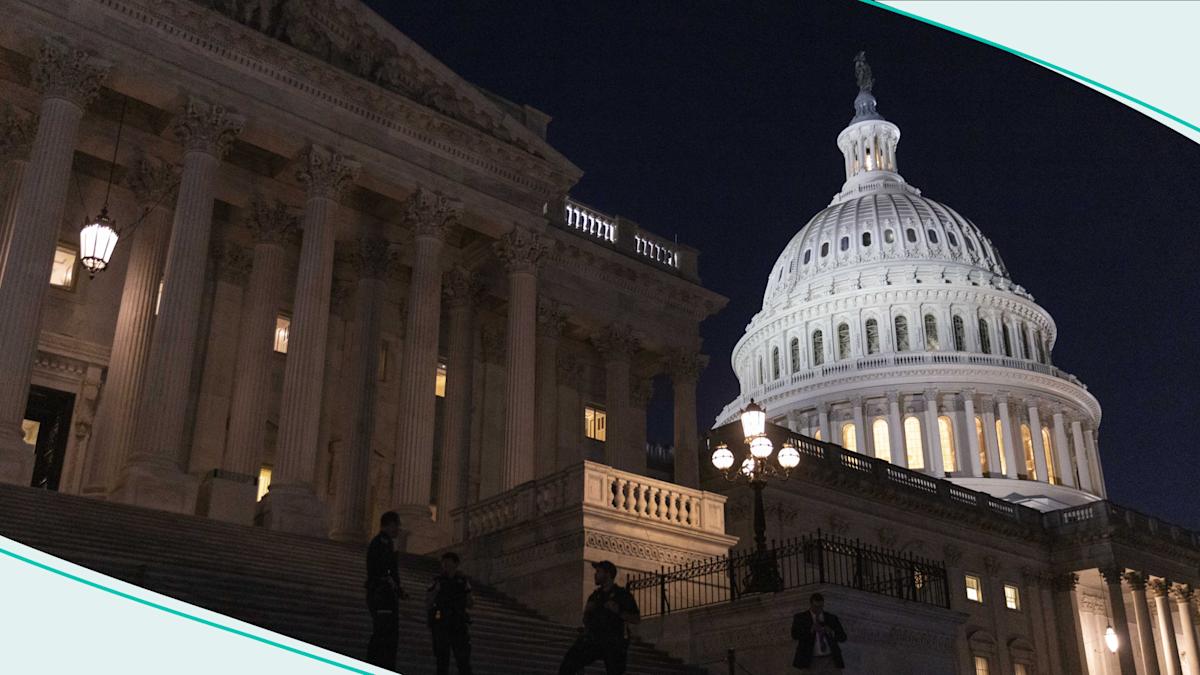 Sighs of Relief
The Story
You can remove 'debt default' from the 2023 bingo card.
Catch me up.
Last night, the Democratic-led Senate passed a bill to suspend the nation's $31.4 trillion debt ceiling until 2025. The 63-36 vote came after the upper chamber rejected 11 amendments that would've reshaped the legislation, in part by including steeper cuts and more defense spending. The approval came one day after the House overwhelmingly passed the measure. Now, the bill will go to President Biden who promised to sign it ASAP and plans to address the nation at 7 pm ET tonight. It's not the only thing on his agenda.
What else?
Yesterday, the Senate voted 52-46 on a Republican-led effort to overturn Biden's student loan debt relief plan. Supporters of the bill say the plan is unconstitutional and that it's too expensive. However, those dreaming of getting some debt relief don't need to give up hope yet. Biden promised to veto the bill, and it's unlikely Congress will have enough votes to override the move. Meanwhile, the SCOTUS ruling on student loan forgiveness is expected later this month.
theSkimm
Millions across America may be able to rest easier, as Congress has managed to avert an unprecedented default days before the deadline. As for student loan forgiveness, that's a tale that's still going to go on for a while longer as the topic still has many divided.
And Also...This
What some scientists are touting…
An endometriosis breakthrough. A team of Australian researchers became the first to successfully grow tissue from every known type of endometriosis. More than 6 million women in the US suffer from the disease, which can lead to fertility issues or debilitating pain. Now, scientists say they've tried varying methods of treatment on the different types of tissue to see how they would respond. The hope is that medical professionals may soon be able to better treat endometriosis patients and hopefully avoid fewer painful and invasive surgeries.
---
What's probably not a fan of AI right now…
The National Eating Disorders Association (NEDA). Earlier this week, the organization took its AI-powered chatbot, Tessa, offline. It came after two users said Tessa gave them advice on how to count calories and recommended they lose up to two pounds a week — which experts say are symptoms of an eating disorder. The org reportedly planned on having Tessa replace a staffed helpline. So much for that one study on AI being more empathic.
…Oh and, the FDA is warning people to stay away from off-brand versions of Ozempic and Wegovy. The agency said they may not have the same ingredients and could be unsafe.
---
Who had a moment…
President Biden. Yesterday, the 80-year-old president tripped on a sandbag during the Air Force Academy's graduation ceremony. The White House said Biden is "totally fine." Others used the incident to raise questions about the president's physical health ahead of the 2024 election.
---
What's reached a new low…
---
Where royal wedding bells are ringing...
---
Who's putting it 'on da floor' this summer...
While We're on the Subject...
Curious about today's subject line? (So are you like a cow or a dalmatian?) We saved you a Google. It's a…
A: Scene from "The Boogeyman."
B: Scene from "Spider-Man: Across the Spider-Verse."
C: Scene from "Manifest."
Scroll for answer. Click here to submit a subject line.
Forward this to a friend. Click here.
Where have you been, loca?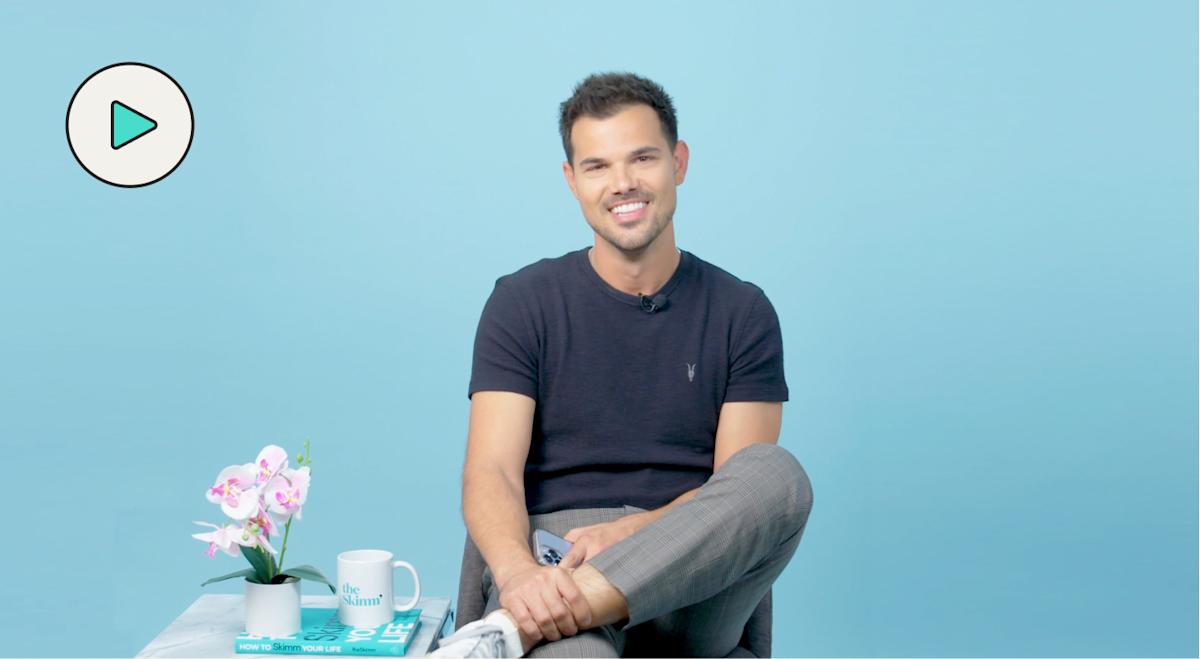 Team Jacob fans, unite. 🐺 We texted with Taylor Lautner about all things Twilight, auditioning for Camp Rock (yes, that happened), his fave Taylor Swift song, and the mental health podcast he hosts with his wife called The Squeeze.

Here are today's recs to help you live a smarter life…
1. Sandals and slides you'll live in all season.
These responsibly made shoes have classic designs that go with everything. Plus, they're super breathable to keep you comfy on even the warmest of spring days. And code SKIMM23 gets ya 20% off your first purchase.*
---
2. All-natural body butter for every skin type.
The plant-based ingredients in this apricot seed moisturizer from minority-owned brand Joe-Le Soap work overtime to fight acne, alleviate itchiness, and relieve eczema. All while nourishing and softening skin. It's glow time.*
---
3. Dog food so delicious, your pup will forget to beg at the table.
Refresh your furry friend's diet with this human-grade kibble alternative. It's made with real meats and veggies. And ships right to your door. PS: Skimm'rs get 60% off their first box.*
---
4. A confidence-boosting bodysuit you can wear all day long.
This stylish shapewear is fully adjustable, ultra smoothing, and super supportive (we see you, underwire-free lift). Plus, it comes in six neutral colors and sizes XS–4X. Oh, and Skimm'rs get 10% off.*
Psst...looking for more discounts on brands Skimm'rs love? Check out all of our exclusive promo codes here.
Skimm'rs
We like to celebrate the wins, big and small. Let us know how your friends, neighbors, coworkers (and yes, even you) are making career moves, checking off goals, or making an impact in the community.
Gone hiking…Kim G (NY). She's doing the CNY CFF Xtreme Hike to help raise awareness and money for cystic fibrosis. Check it out.
(Some) Birthdays…Linda Foley (CA), Sarah Reeves (GA), Lyn Jason Cobb (CA), Katie Luecht (AL), Jennifer Evans (MS), Lisa Marvin (KS), Karisa Loy (VA), Samantha Adams (WI), Rush Johnston (SC), Eve Keller (IN), Rick Anger Jr (MD), Erin Laidlaw (MI), Andrea Dempsey (NY), Luana Mendoza (TX), Kelsey Farrell (IL)
PS: Paging all members of theSkimm. Reach out here for a chance to be featured.
Skimm'd by: Rashaan Ayesh, Melanie De Lima, Anacaona Rodriguez Martinez, Maria del Carmen Corpus, and Mariza Smajlaj
---
Photos by Mostafa Bassim/Anadolu Agency via Getty Images, Brand Partners
Design by theSkimm
---
*PS: This is a sponsored post.
Want to wake up with us every morning?
---
---

Skimm'd something we missed? skimmthis@theSkimm.com
Issues? help@theSkimm.com
See our full sponsor agreement | Update Your Preferences or Unsubscribe
---
Copyright (c) 2023 theSkimm, All rights reserved.
TheSkimm, Daily Skimm, and all Skimm-based marks are trademarks or registered trademarks of TheSkimm, Inc.
53 West 23rd Street, 8th Floor, New York, NY 10010
Key phrases
Older messages
Thursday, June 1, 2023
Skimm'd with new summer tops — Check out what we Skimm'd for you today June 1, 2023 Subscribe Read in browser Daily Skimm Skimm'd with new summer tops "Bart Simpson" — The character balloon
Wednesday, May 31, 2023
Skimm'd while building healthy habits (and a poke bowl) — Check out what we Skimm'd for you today May 31, 2023 Subscribe Read in browser Daily Skimm Weight Watchers Together with WW Skimm'd
The best mascara, delicious granola butter, and more…
Tuesday, May 30, 2023
Welcome back to Skimm Tested: a series where our editors pick, prod, and review well-known items, then give them an official report card. May 30, 2023 Read in Browser theSkimm Welcome back to Skimm