business.com - 👻 Boo! The ghost of employment past
Teeing off at 1 p.m. on a Wednesday – how's that for the future of work?
In fact, that's one conclusion from the research of Nicholas Bloom, a Stanford University economist who has studied remote work trends. Besides more rec time, other changes that Bloom outlined at a recent conference include the surging number of startups and the vanishing daily commute. Instead of quitting their jobs, people are using their newfound free time to work on a side hustle from home. Offices are also evolving, with companies shedding the much-maligned cubicles and reconfiguring to an open office plan for greater productivity and socialization.
At the same time, some workers should watch out. Bloom predicts that companies "may not see a need to have employees in the country," which could result in outsourcing business processes such as IT, HR and finance to foreign countries.
As for rushing to make tee time … maybe you'll want to clarify that under your business's remote work policy.
Are You Hiring — or Just Haunting Job Seekers?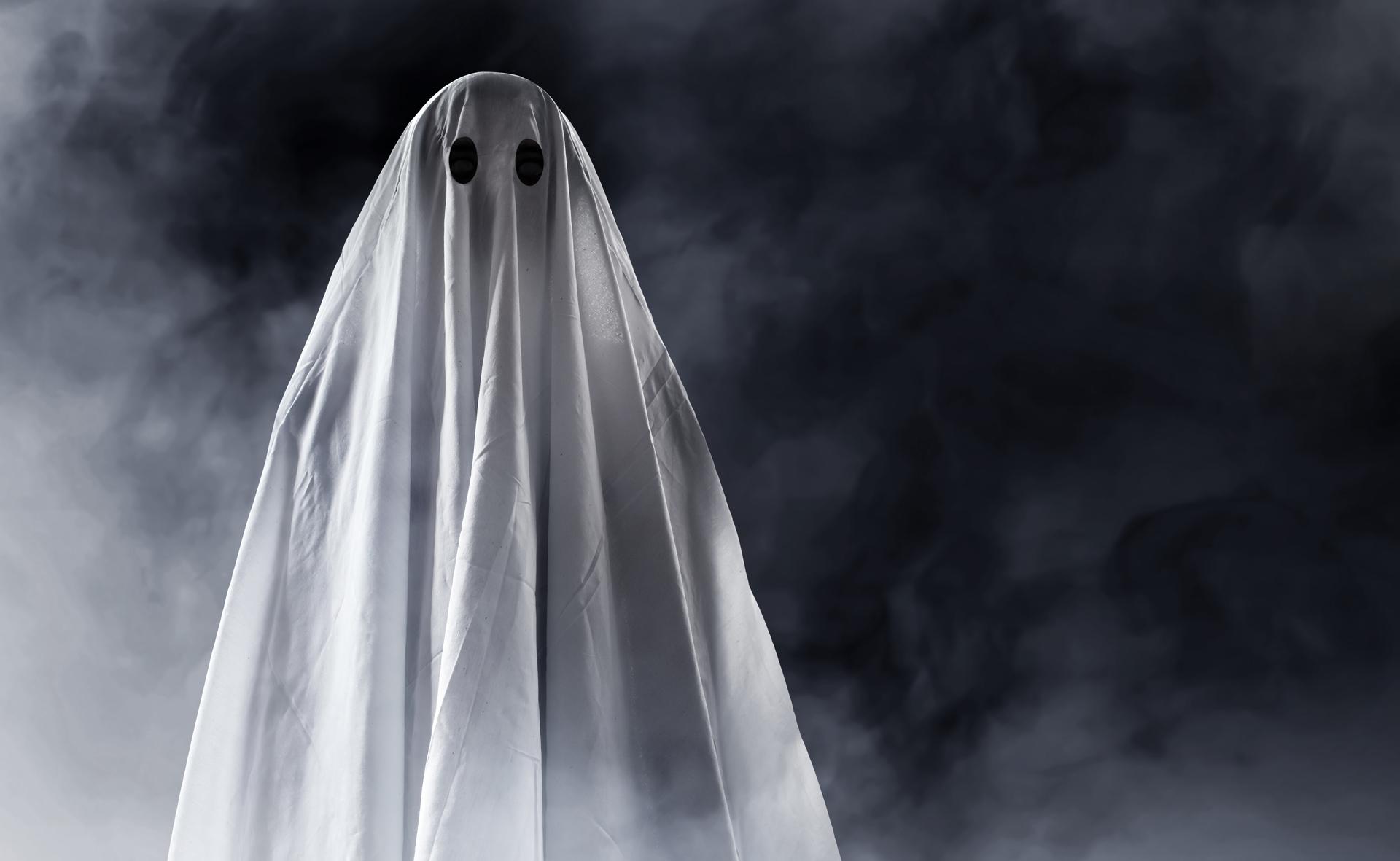 More than 2 in 5 Americans believe in ghosts, and 1 in 5 say they have personally encountered one. Are these the same people posting ghost jobs online?
OK, let's rewind. Even if you're a believer ready to hire Casper to be your next ghost writer or boo-keeper, that's not quite what we're talking about. The term "ghost jobs" actually refers to jobs that are posted online as if they are open and available but in fact don't really exist.
When surveyed, 68% of managers said they've had job postings active for more than 30 days, and 1 in 10 even said they've had a job opening posted for more than six months. But if 96% of workers are currently looking for a new job, why are so many jobs seemingly still open? Because some companies are posting job listings for positions they have no intention of filling. Aka, ghost jobs.
It may sound counterintuitive, since posting jobs online takes up valuable business resources, but many businesses today are following the newest workforce trend of listing ghost jobs.
When asked why they leave job posts open when they aren't actively hiring, the top five reasons employers gave were:
The company is always open to new people (50%)

To keep current employees motivated (43%)

To give the impression the company is growing (43%)

The job was filled (39%)

To have an active pool of applicants in case of turnover (37%)
In the brutal war for talent, it makes sense that an organization would want to keep recruitment pipelines open for potential top talent to apply. Leaving ghost jobs online can be beneficial to some degree, but they should be used strategically. And, if you believe in karma, maybe don't post ghost jobs at all — because "employee ghosting" is also a thing. And don't get us started on deepfakes.

Handling Layoffs Humanely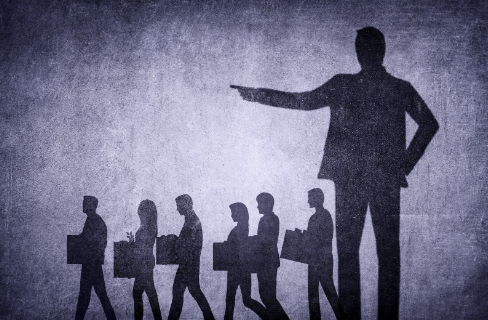 Dr. Ben Baran is an Associate Professor at Cleveland State University and co-founder of Elevating What Works.
Experts say layoffs will continue to be common in industries such as tech, transportation and warehousing, and construction for the foreseeable future. But despite the ample guidance available about how to handle layoffs, many executives continue to botch them. So let's take a step back and look at three general principles you can use to guide a layoff at your organization, regardless of the specific steps you take in the process.
1. Always remember fairness. Most people really care about fair treatment. We don't like it when we lose something we value, but we like it even less when we don't know the process used to make the decisions. Managers who have a carefully planned and well-executed process for making layoff decisions should explain that process to employees with as much honesty and transparency as possible.
2. Realize you're shaping your culture. How you handle layoffs will create stories that people will tell throughout your organization, possibly for a long time. They may not see you as a hero regardless of how well you handle the layoff, but if you handle it poorly, you'll almost certainly be a villain. Think to yourself: What kind of story do you want people to tell about how you executed the layoff? Having a good answer to that question can help guide your communication efforts and other layoff-related actions in a humane way.
3. Include those who remain. People who aren't let go as part of a layoff might be relieved they still have a job, but they're also likely to experience increased stress and feelings of uncertainty about their own future. Also, they may have lost a valued co-worker, mentor, or friend in the layoff. Therefore, it's critical for executives to include remaining employees in their communications during a layoff and to do what they can to reinforce a sense of order, fairness, and transparency.
Handling layoffs compassionately by keeping these three principles in mind can help the process go more smoothly than otherwise, helping to safeguard your organization's culture and reputation.
On June 2 in Business History
1851: Maine approved a total ban on the manufacture and sale of liquor, becoming the first state to enact an alcohol prohibition.
1883: A crowd of 2,000 viewers showed up to the first-ever, electric-lit baseball game in Fort Wayne, Indiana. Seventeen large arc lights were set up around League Park for this minor league outing.
1896: Guglielmo Marconi, an Italian engineer and inventor, applied for a patent for the first wireless telegraph system in the United Kingdom.
1987: President Ronald Reagan announced he would nominate Alan Greenspan to supplant Paul Volcker as chairman of the Federal Reserve Board. He remained chairman for five terms (almost 20 years).
2003:

Originating from a lawsuit between 20th Century Fox Studios and Dastar Corporation over Fox's use of WWII footage, the U.S. Supreme Court ruled that companies couldn't be sued for using information in the public domain without giving credit to the originator.
From Content Manager to Stay-at-Home Voiceover Actor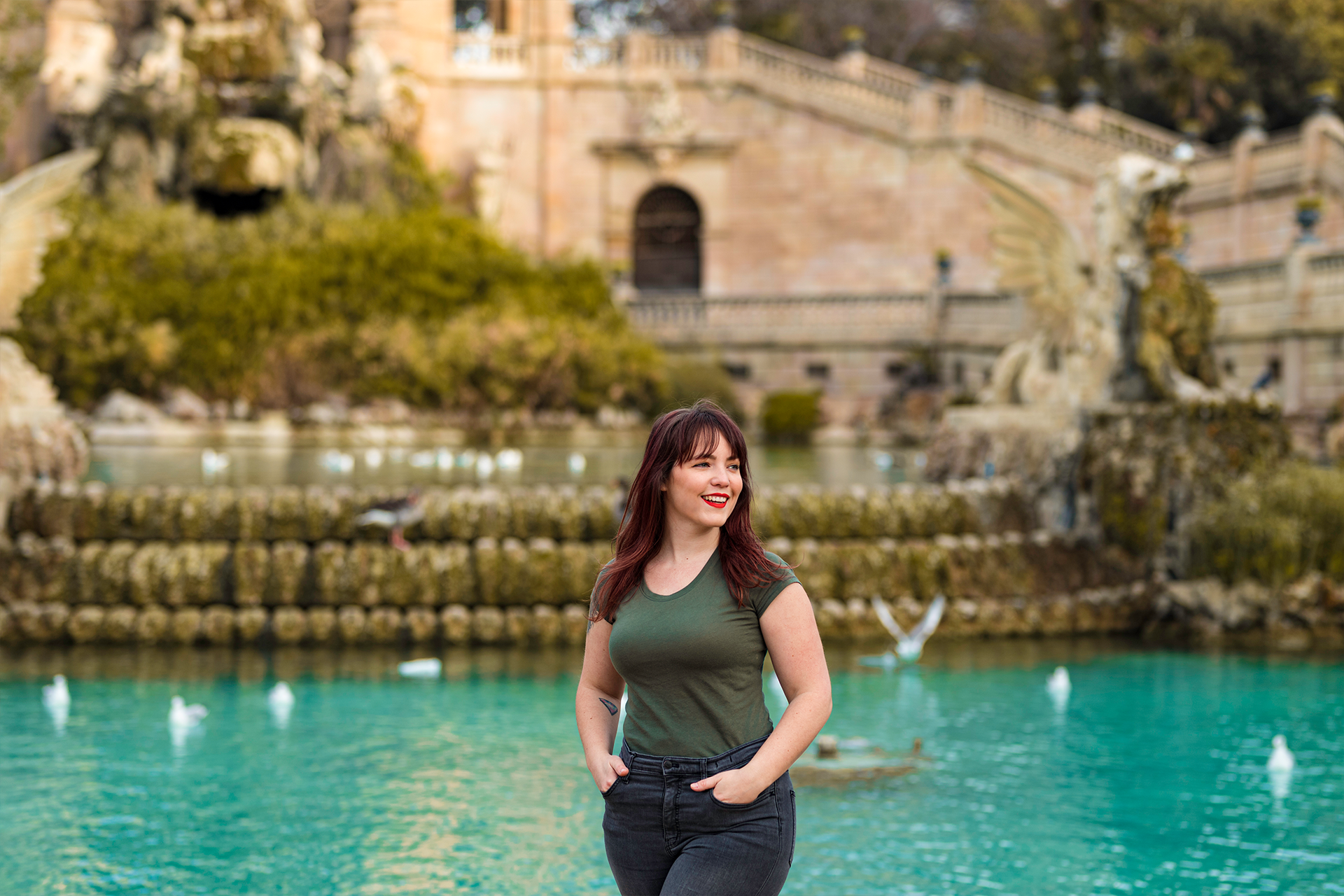 "Going into an office every day. Feeling guilty for taking time off. Wearing pants. Working overnights and holidays. Spending more time working and commuting to work than doing the things I love."
This is a list of just a few of the things Alice Everdeen — former content manager for a supplement company, now a full-time voiceover artist living in a school bus converted into a tiny home — categorically does not miss. Like, at all.
Before making the jump, Alice was pulling down about $42,000 a year doing all that commuting and pants-wearing. The bus came before quitting, but as she and her husband were renovating it into a living space, Alice started side hustling on Fiverr, making a little over a grand in her first month as a part-time voice actor.
As a full-timer, the goal was to swing gas for the bus and fund the couples' traveling lifestyle. In 2022, she made over $150,000 from her 21-foot home, which is customized with a compact, slide-out isolation booth for remote recording.
Now instead of noisy colleagues, Alice only has to worry about the elements. She tells b., "Yesterday, I had to stop recording multiple times to accommodate cows mooing, the chickens chicken-ing, my dog barking at the air, and a couple tractors and trucks passing." It's a small price to pay for entrepreneurial freedom.
You can read more on Alice's career transition here.
Written by Skye Schooley, Ali Saleh and Dan Ketchum. Comic by John McNamee.
200 5th Ave., 2nd Floor Waltham, Massachusetts 02451

©️ 2023 business.com. All Rights Reserved
Key phrases
Older messages
Tuesday, May 30, 2023
Grow your business. Then grow it more, every Tuesday. The summer slump for business is (unofficially, and unfortunately) here. Although summer formally begins on June 21, many Americans kicked off the
Make Sure Your Pieces Fall Into Place
Friday, May 26, 2023
Grow your business. Then grow it more, every Tuesday. As reality stars and TikTok personalities alike tout the benefits of taking Ozempic for weight loss, an off-label use, the controversy is spreading
📺HBO, from Tony Soprano to Logan Roy
Tuesday, May 23, 2023
Grow your business. Then grow it more, every Tuesday. X-date sure sounds cool, like a cousin of the "The X-Files" or the X-Men, but in reality, it's a potential nightmare scenario for
Friday, May 19, 2023
Grow your business. Then grow it more, every Tuesday. Who has the right to use the phrase "Taco Tuesday"? If Taco Bell gets its way, everyone. The fast-food chain has petitioned the US Patent
Tuesday, May 16, 2023
Grow your business. Then grow it more, every Tuesday. Remote work is a hell of a drug – literally, in some cases. Bosses might not have smelled booze breath over Zoom, but pandemic-era drug and alcohol