theSkimm - The 21st night of September
Skimm'd while following @skimmshopping on Instagram — Check out what we Skimm'd for you today

"I wish my album had gone as viral"
— Lana Del Rey addressing *those* viral photos of her working at the Waffle House. She wants money, and all your power, and all your glory.
Top Story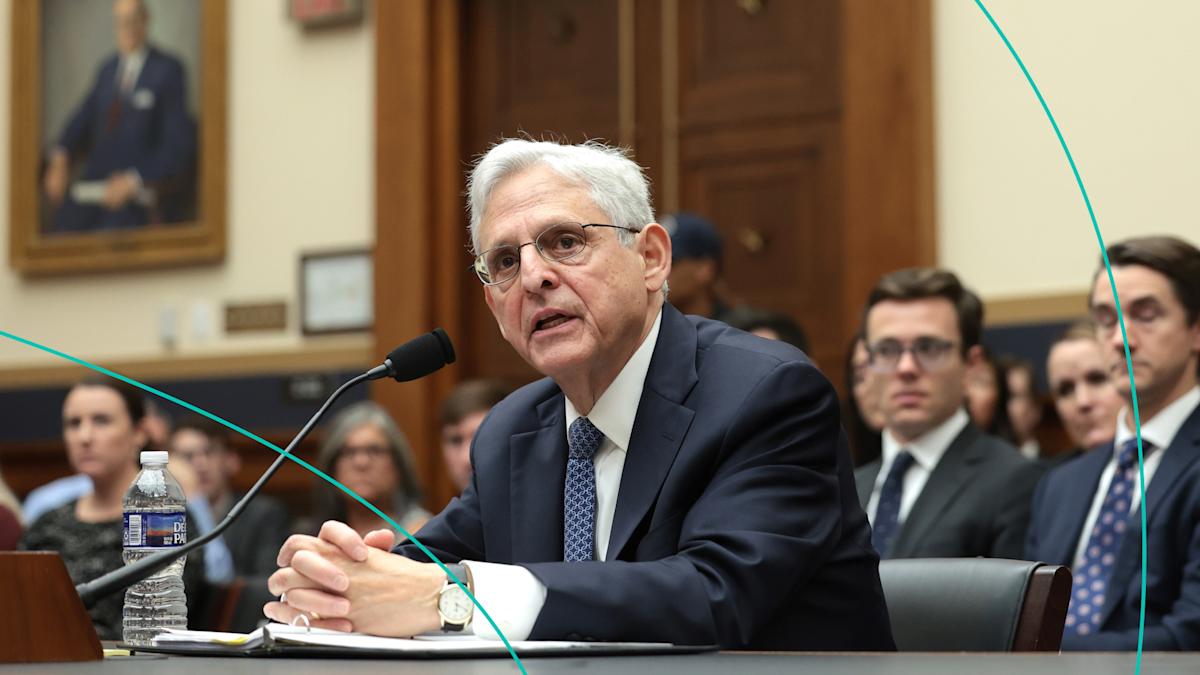 America's Attorney General
The Story
Attorney General Merrick Garland fielded some tough questions from the House Judiciary Committee.
What about?
The Justice Department's investigations into former President Trump and Hunter Biden's taxes and business dealings. The GOP is accusing Garland of "slow walking" the investigation into Hunter — all while going after Trump. House Speaker Kevin McCarthy (R-CA) has previously raised the possibility of launching an impeachment probe against Garland over the DOJ's handling of the Hunter investigation. Meanwhile, Democrats asked Garland if Biden asked him to indict Trump, to which Garland said no one told him to. They also asked him about the Supreme Court, hate crimes, and gun violence.
What did he say?
He told the committee "I am not the president's lawyer" and that his job is "to follow the facts and the law." He insisted he hasn't interfered in the probe into Hunter. As far as the investigation itself, Garland said he took steps to make sure it stays on the straight and narrow — including allowing Trump-appointed special counsel David Weiss to lead it. The White House called the Republican's a "distraction."
theSkimm
This was Garland's first appearance before the committee in two years. It comes as he oversees two unprecedented cases: criminal charges against a former president and another involving the sitting president's son.
And Also...This
What decided not to shake things up on a Wednesday…
The Federal Reserve. Yesterday, it decided to keep its hands off of interest rates, leaving it at 5.25% to 5.5%. The benchmark lending rate remains at a 22-year high. It could stay that way — so good luck to those perusing Zillow like it's Instagram. The Fed said there could be another hike before the end of the year as the fight against inflation continues. By the end of the year, the Fed said it expects stronger growth and lower unemployment than it had projected. Wall Street didn't jump for joy because it had been hoping for rate cuts. After the Fed's announcement, the S&P 500 and Nasdaq dropped by 0.9% and 1.5% respectively.
---
What we're going to need time to ultra-process…
Ultra-processed foods. Yesterday, a new study found there could be a link between eating large amounts of ultra-processed foods and depression. While there's a lot of data linking such foods to physical health issues like strokes, heart attacks, and high blood pressure, this is the first significant study that suggests that eating ultra-processed foods and drinks could increase the chances of depression. Pour one out for the Diet Coke girlies because the study specifically calls out beverages with artificial sweeteners.
---
Who's coming forward…
Cassidy Hutchinson. Yesterday, the former Trump aide — known for speaking at the Jan. 6 congressional hearing — accused Rudy Giuliani of groping her on the day of the Jan 6 insurrection. In an excerpt from her upcoming book, "Enough," Hutchinson described the moment as "a wolf closing in on its prey." She alleged that the Trump lawyer put his hand "under [her] blazer, then [her] skirt." Giuliani's team denied the allegations, calling them "a disgusting lie" made to promote her book.
---
Whose interview might not age well…
Adidas' CEO. In a podcast, Adidas CEO Bjørn Gulden said he doesn't believe that Ye "meant what he said" when making antisemitic comments last year. That includes threatening to go "death con 3 on Jewish people," and accusing the CEO of LVMH of killing his best friend. The sportswear company dropped Ye after he made the comments, costing them millions, but says their stance has "not changed."
---
What siblings are for...
Joking about the rumors you're dating Taylor Swift.
---
What's worth $10 million...
Thirty minutes of Bob Ross's time.
---
Who's saying 'they were on a break' …
Forward this to a friend. Click here.
STRONG VALUES
Together with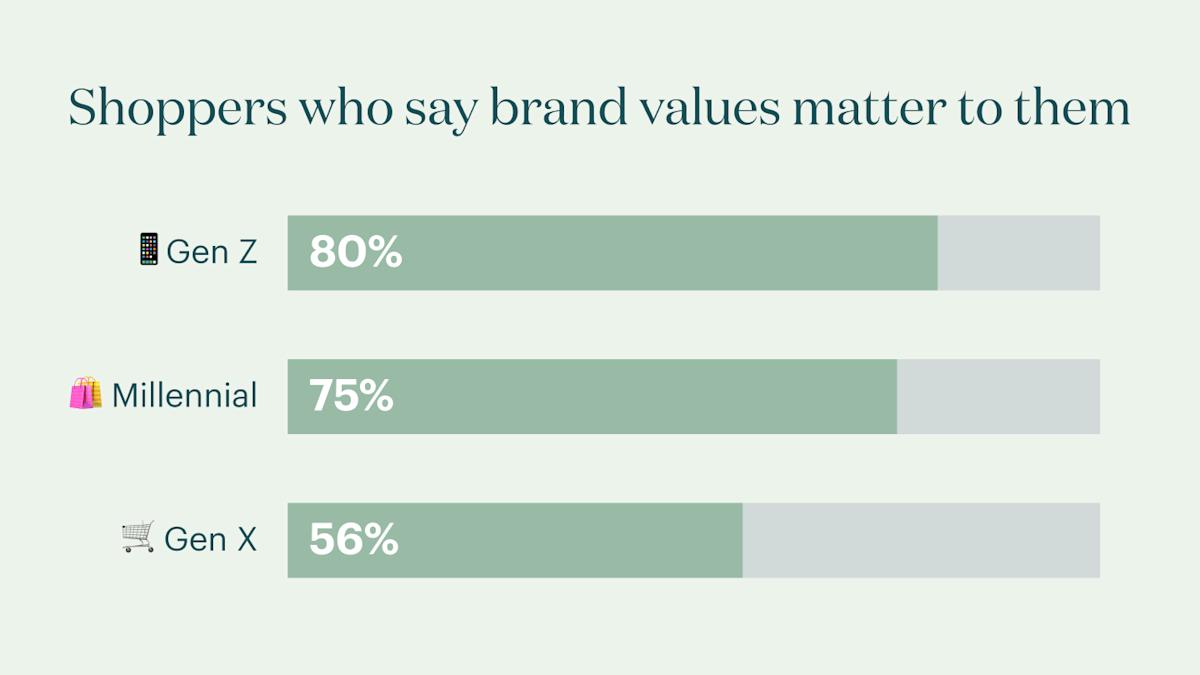 That's right: Gen Zers and millennials are more likely than older generations to buy from brands whose environmental and social values align with their own. If this chart has you thinking about your company's approach, SurveyMonkey's all-in-one survey platform has your back. It'll show you exactly what people really want, need, and expect from your brand. Then, you can use those insights to inform your brand strategy and win over more customers. Sign up for free today.
Skimm Shopping
For every 'what should I wear tonight?' and 'what do you get the mom who has everything?' text you've ever sent, we've got a *very* special announcement: @skimmshopping is officially live on Instagram.
Now you can get our editors' top picks — from viral products and services that are actually worth the price tag, to sales you won't wanna miss — right in your feed. So you can spend less time searching, and more time, well, shopping. Check it out.

Here are today's recs to help you live a smarter life…
1. Dog food so delicious, your pup will forget to beg at the table.
Refresh your furry friend's diet with this human-grade kibble alternative. It's made with real meats and veggies. And ships right to your door. PS: Skimm'rs get 60% off their first box.*
---
2. Something to help you say 'UT-bye' to UTIs.
This female-founded brand created easy-to-use, fast-acting UTI relief products. Not to mention proactive urinary tract health supplements so game-changing, they have over 25,000 five-star reviews. Even better: Skimm'rs get 15% off.*
---
3. Fall loungewear that'll keep you cozy.
Tomorrow marks the fall equinox. For a certain kind of person (read: us), this also marks the start of Sweatpant Season. This is what we'll be wearing till March.
---
4. Everything you need for the best oral hygiene.
Make your dentist proud with these easy (and even fun) ways to keep your teeth and gums healthy.
Psst…love our recs? Follow @skimmshopping on Instagram for more products, gifts, and services that are actually worth the hype (and the price tag).
Skimm'rs
We like to celebrate the wins, big and small. Let us know how your friends, neighbors, coworkers (and yes, even you) are making career moves, checking off goals, or making an impact in the community.
Making strides…Wendy WC (TX). She recently became CEO of Marathon Kids, a national nonprofit whose mission is to use running to teach kids that big goals are achievable through goal setting and hard work. The organization works with over 200,000 kids annually through PE programming in elementary schools.
(Some) Birthdays…Marceline Mitchell (AK), Anne Mauney (VA), Bo Brackendorff (TX), Candis Perron (TX), Amanda Splettstoeszer (MN), Lindsay McNamara (NJ), Chelsea Newton (ID), Pat Rudovsky (MA), Brittany Ghaderi (MA), Jenifer Ramos Clotter (NY), Alyssa Sanders (NE), Jennifer Hosty (OH), Carolyn Gause (SC), Trea Pollio (TX), Carol Burton (AL)
PS: Paging all members of theSkimm. Reach out here for a chance to be featured.
Skimm'd by: Rashaan Ayesh, Anacaona Rodriguez Martinez, Chantal Vaca, Julie Shain, and Mariza Smajlaj
---
Photos by Win McNamee/Staff via Getty Images, Brand Partners
Design by theSkimm
---
*PS: This is a sponsored post.
Want to wake up with us every morning?
---
---

Skimm'd something we missed? skimmthis@theSkimm.com
Issues? help@theSkimm.com
See our full sponsor agreement | Update Your Preferences or Unsubscribe
---
Copyright (c) 2023 theSkimm, All rights reserved.
TheSkimm, Daily Skimm, and all Skimm-based marks are trademarks or registered trademarks of TheSkimm, Inc.
53 West 23rd Street, 8th Floor, New York, NY 10010
Older messages
Wednesday, September 20, 2023
Skimm'd with celeb-loved boots that make an impact — Check out what we Skimm'd for you today September 20, 2023 Subscribe Read in browser Daily Skimm Together with Toms Skimm'd with celeb-
Karma comes in all shapes and sizes
Tuesday, September 19, 2023
Skimm'd while taking the trip of a lifetime — Check out what we Skimm'd for you today September 19, 2023 Subscribe Read in browser Daily Skimm Together with Voyages Skimm'd while taking the
Weekend: I wanna walk on your wavelength
Sunday, September 17, 2023
Skimm'd while cleaning out your car — Check out what we Skimm'd for you today September 17, 2023 Subscribe Read in browser Daily Skimm WEEKEND Skimm'd while cleaning out your car "Yours
I am going to be the pirate king
Sunday, September 17, 2023
Skimm'd while buying new clothes — Check out what we Skimm'd for you today September 13, 2023 Subscribe Read in browser Daily Skimm Header Image Skimm'd while buying new clothes "America