Demand Curve - The Growth Newsletter #144
The Growth Newsletter #144
"Obviously Awesome," Price Relativity, and X's algorithm.
Happy Halloween all you growth-loving founders and marketers!
I hope that you're all Trick or Treating this evening 👀
Couple things I'm excited for:

1) Candy.
2) The DC/BC team retreat is next week! And I get to meet Katelyn Bourgoin in person for the first time—also after running 3 cohorts of Un-ignorable with her!

I'm sure we'll have exciting new ideas to announce in the coming weeks :)
Now for: "Obviously Awesome," Price Relativity, and X's algorithm.
Let's dive in  🎃

– Neal
Thanks to our sponsors for keeping this newsletter free for all of you! Check them out :)
Brought to you by Ignite Digital.
There are 8.5 billion searches per day on Google.
Are you ranking how you want to be?
Ignite Digital's expertise will help elevate your brand's presence on Google Search. Gain new website visitors—and leads—with their proven strategies. 
See how you stack up to competitors with the Complimentary Competitive Analysis.
And by Mailchimp & Co
Check out the 2023 Mailchimp & Co Benchmark Report for valuable insights on pricing, hiring, and growing your business.
It's packed with the latest 
data and insights from 1,500+ agencies, consultants, and marketing experts.
Want to be featured in front of 83,660 founders and marketers? Learn more here–booking into December.
1. Tell the story only your brand can
Insight derived from April Dunford and Bell Curve.
Money has zero intrinsic value.

Money has value because we all believe the same story that it is valuable. In a zombie apocalypse, your $20 bill becomes valuable as a heat source—and your credit card useless.
Van Gogh and Monet paintings are worth millions only because enough people believe the stories that the artist and society created around them. Countless paintings were made with similar aesthetic value, but are forgotten by history.
Your product's value is the same—it depends on the story you tell.
You need to craft compelling narratives that position you as the obvious choice—across the full customer journey.
As April Dunford says, you need to become "Obviously Awesome."
Do that, and instead of selling a $5 soft drink, you're selling a $35 "non-alcoholic spirit."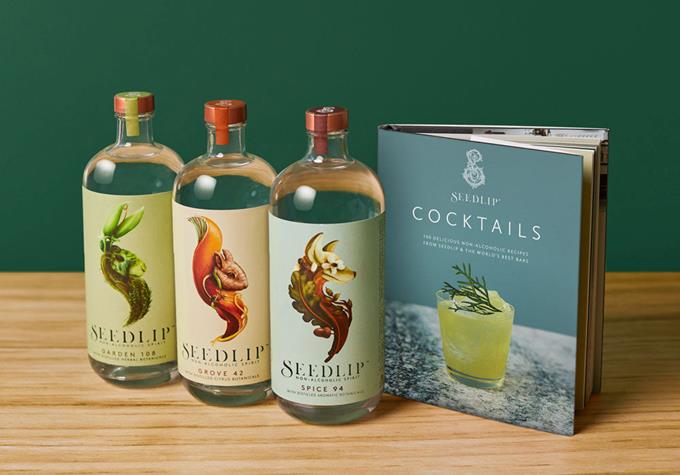 Here are April's 12 steps to becoming obviously awesome:
Identify your most eager customers and what they love.

Assemble diverse folks across your team to help define the story.

Have an open mind. Try not to succumb to confirmation bias.

Identify REAL alternatives to using your product (like sleep for Netflix).

List your product's superior, verifiable features (2x suction, not "user-friendly").

Determine your features' value to customers.

Pinpoint customer segments most likely to care.

Pick a market segment that isn't dominated and dominate it. That could be:




An entire market (chips)

A subset (potato-free or baked chips)

A new market ("dehydrated superfood")

Connect your product to a current trend (ex: Millennials reducing alcohol consumption)

Create a document for the team to reference




Name and description of product

Market and market segment

Alternatives to your product

Product's unique and superior features

Tangible value it adds to customers

The characteristics of ideal customer

Weave the narrative into your marketing and sales collateral

Track and adjust if necessary.
Your unique story is hard to get right, but if you do it can do wonders.

#10 is a key step.
You need a system that the whole team can use to tell that story.
We can help you craft that story, and the system to tell it—for hooks, ads, landing pages, emails, and more.
2. Use Price Relativity to sell and charge more
Insight from Why We Buy.
Let's build off the last one.
Which of these orange circles is larger?
Almost everyone says the one on the right—when in fact they're the same size.
Why is simple: Our perceptions are completely relative.
Here are 3 ways to do that:
#1. Change your competitive set
If you don't choose who you're compared to, people will do it for you.
Seedlip naturally would have been compared to a $2 bottle of Schweppe's Tonic Water. So instead, they used premium branding to be compared to the cost of a bottle of gin.
#2 Create a "decoy" product
Make your core product seem cheap by comparing it to a premium option.
The Atlantic famously did this with its pricing. The $100 plan is to make the $59.99 (another classic pricing hack) seem more reasonable.
#3 Highlight the cost of NOT using your product (the alternatives)
Durex doesn't compare itself to Trojan. Instead, it compares it to the cost of a baby:
3. Recommendations for X's (Twitter's) new algo
Insight from Tanay Jaipuria and NFT_God.
Tanay Jaipuria spent years working on Facebook's algorithm to help make users' feeds more relevant and engaging.
So when Twitter/X open-sourced its recommendation algorithm a few months ago, he couldn't resist the opportunity to take a peek under the hood.
There was another algorithm update since his original article, so we've weaved in other analyses as well.
Here are some tactical recommendations to increase visibility on X:
1. Optimize tweets for maximum engagement.
Include images and videos (including GIFs) for a 2x boost in ranking. Having 3 or 4 images can boost it even further.

Post in the same language as your followers to avoid a 90% penalty.

Tweet about trending topics. These are promoted in the "For You" tab.

Avoid using multiple hashtags, which can result in a 40% penalty.

Eliminate misspellings/unknown words to prevent a 95% penalty

Ask questions. Replies to tweets are one of the biggest boosters.

Don't link off platform. These get penalized.

Avoid controversial (blacklisted) topics.

Don't be offensive.
2. Build quality relationships with followers.
Reply to people who comment. An author replying is worth 2x someone else replying.




But, you can be penalized for engaging with low quality commenters—so don't engage with ones in the "show more" or with low quality / offensive profiles.

Collaborate with users and influencers in the same niche.

Share targeted, valuable content tailored to your audience's interests.

Showcase your personality and brand voice to humanize your presence and make your tweets more relatable.
3. Leverage user factors to boost twitter presence.
Consider subscribing to Twitter Blue for a 4x boost for people who follow you and a 2x boost for people who don't follow you.

Maintain a healthy followers-to-following ratio. You should follow no more than 60% of your number of followers.

Improve your "TweepCred" score, similar to Google's PageRank, by posting high-quality content, engaging with followers, and maintaining a positive reputation.

Consider offering a premium subscription. Twitter/X makes money when people subscribe, so they're incentivized to boost you.
Combine the above factors with high-quality content and consistent posting, and you'll give your tweets a better chance of being seen and engaged by your target audience.
For deeper analyses check out Tanay's article, and NFT_GOD's tweets which are more recent (1 and 2). 
News you can use:
Platform we recommend*: Range.com
Range is the all-in-one wealth management platform backed by Google's AI Fund.
Built to support modern households, Range is reimagining wealth management by bringing together all aspects of your financial planning, including:
Investment Strategy
Tax Optimization
Cash Flow Analysis
Estate Planning
With proprietary forecasting technology and 24/7 access to our in-house team of experts, Range is the future of wealth management.
*Sponsored by Range
Want to be featured in front of 83,660 founders and marketers? Learn more here–booking 4 weeks in advance.
What did you think of this week's newsletter?
😍 Loved it | 😄 Great | 🙂 Good | 🤷‍♀️ Meh | 🤬 Bad
If you enjoyed this, please consider sharing it with a friend. These newsletters take hours to make each week, so it really helps when you share us with fellow founders and marketers.

And if you have any comments/question, I'd love to hear them. Just hit reply!
In case you're new: Who's Demand Curve?
We're on a mission to help make it easier to start, build, and grow companies.
We share high-quality, vetted, and actionable growth content as we learn it from the top 1% of founders and marketers.
How we can help you grow:
See you next week.
— Neal and Justin
© 2023 Demand Curve, Inc. All rights reserved.
4460 Redwood Hwy, Suite 16-535, San Rafael, California, United States
Unsubscribe from all emails, including the newsletter, or manage subscription preferences.

Older messages
Thursday, October 26, 2023
Saw you checked out Ad Labs We just filled our 10th initial client spot and upped prices to $6k/mo. Since you're in the DC community and visited during the $5k/mo deal, I'll extend you the $1k/
Tuesday, October 24, 2023
122k Followers in 8 days, Bowling-Alley Framework, Sh*tty Clickthroughs. ‌ ‌ ‌ Demand Curve Read on demandcurve.com The Growth Newsletter #143 143k Followers in 9 days, Bowling-Alley Framework, Sh*tty
Thursday, October 19, 2023
SCARF your ads, viral content formula, and copywriting cheatsheet. ‌ ‌ ‌ Demand Curve Read on demandcurve.com The Growth Newsletter #142 SCARF your ads, viral content formula, and copywriting
Tuesday, October 10, 2023
Unfair Advantage, psycho-logic, and better annual pricing. ‌ ‌ ‌ Demand Curve Read on demandcurve.com The Growth Newsletter #141 Unfair Advantage, psycho-logic, and better annual pricing. Welcome all
Tuesday, October 3, 2023
Snapple's surprising stats, a PLG invite email, and 7 LP questions. ͏ ͏ ͏ ͏ ͏ ͏ ͏ ͏ ͏ ͏ ͏ ͏ ͏ ͏ ͏ ͏ ͏ ͏ ͏ ͏ ͏ ͏ ͏ ͏ ͏ ͏ ͏ ͏ ͏ ͏ ͏ ͏ ͏ ͏ ͏ ͏ ͏ ͏ ͏ ͏ ͏ ͏ ͏ ͏ ͏ ͏ ͏ ͏ ͏ ͏ ͏ ͏ ͏ ͏ ͏ ͏ ͏ ͏ ͏ ͏ ͏ ͏ ͏ ͏ ͏