Twenty-eight, tellin' me I'm still a baby
Skimm'd while avoiding scams, spam calls, and unwanted emails — Check out what we Skimm'd for you today

"Making Children"
— A$AP Rocky's favorite collaboration with Rihanna. They've got love on the brain.
Top Story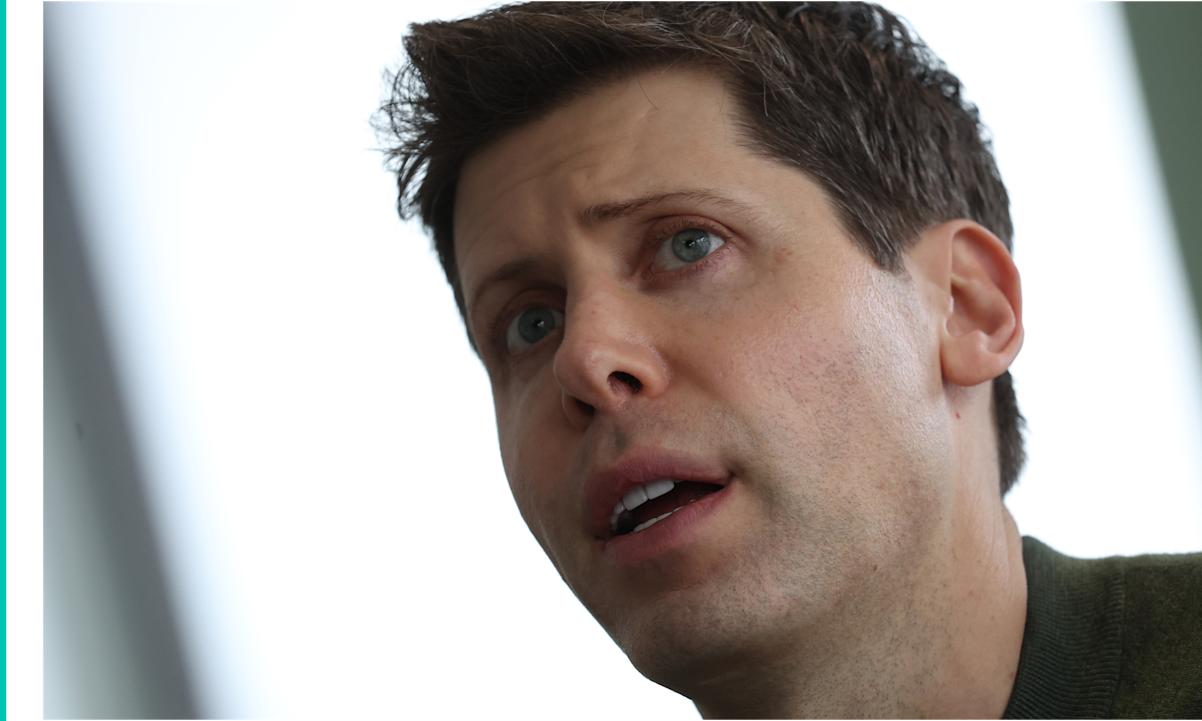 Sam I Am
The Story
Sam Altman is going to Microsoft in the end.
What do you mean?
On Friday, OpenAI's board of directors booted its CEO after it determined he was not being "consistently candid" with them. It's not clear what about. The COO said there was no "malfeasance." There are reports that this was about safety, with the board concerned Altman was moving too fast on AI. It's worth noting: OpenAI has an interesting governance structure, responsible not for maximizing investor dollars but for making sure AI development is safe. Altman's ouster left many in the tech world stunned and kicked off an effort from investors to get him back in the CEO chair. But last night, OpenAI's board reportedly said it stood by its decision to keep Altman out, adding it's "the only path to advance and defend the mission of OpenAI."
What's next?
Altman and former OpenAI President Greg Brockman are headed to Microsoft to lead an artificial intelligence research team there. The company has invested $13 billion into OpenAI and has seen its stock tumble following Altman's firing. Now, Microsoft's CEO said the company is "extremely excited" to have the pair onboard, while still continuing its partnership with OpenAI. In the meantime, Emmett Shear — a former Twitch executive — is taking over as the interim CEO. First on his list: assuaging employees, many of whom have been threatening to quit.
theSkimm
It's still not clear why OpenAI's board felt it had to oust Altman in such a shocking and abrupt way — something everyone wants answers on. In the meantime, many are comparing what happened to the 1985 firing of Steve Jobs.
ISRAEL-HAMAS WAR
The Latest:
Shifa hospital: Israel has released video of what it describes as a tunnel entrance and security cam footage of Hamas militants taking hostages into Shifa hospital on October 7th. Hamas says it brought the hostages in for medical treatment and that Israel's allegations are a "pure lie." It comes as almost 300 patients remain in Shifa hospital while dozens of babies were evacuated for treatment.

Red Sea: Yemen's Iran-backed Houthi rebels reportedly took over two dozen crew members hostage on a ship they say is Israeli owned. It comes amid reports that Israel and Hamas are close to reaching a deal that would see Hamas release dozens of hostages in exchange for a five-day pause in fighting.
And Also...This
Who people are remembering…
Rosalynn Carter. Yesterday, the former first lady died at age 96 — days after entering hospice care. As first lady, she had an active role in President Jimmy Carter's administration, serving as an envoy to Latin America, attending Cabinet meetings, and advocating for mental health care legislation. After leaving the White House, the Carters founded the Carter Center to promote efforts like the campaign to eradicate Guinea worm disease. In 1999, President Bill Clinton awarded the Carters the Presidential Medal of Freedom. Former President Carter remembered his wife of 77 years as his "equal partner in everything," adding as long as she was around he "always knew somebody loved and supported" him.
---
Where there will be a new leader…
Argentina. Yesterday, the Latin American country elected populist candidate Javier Milei as president, shifting the country's government to the right. He beat center-left Economy Minister Sergio Massa with nearly 56% of the vote. Milei — often compared to former President Trump — ran on a platform that promoted loosening gun laws, abolishing the country's central bank, and changing the national currency to the US dollar. He's been popular with young voters and Argentines who've been fed up with the country's triple-digit inflation and widespread poverty. Former President Trump and Brazil's former President Jair Bolsonaro celebrated Milei's win. Milei — who takes office next month — said "reconstruction of Argentina begins today."
---
What's going through a breakup…
The United Methodist Church. Over the weekend, its North Georgia Conference gave 261 congregations the OK to break away from the church. The UMC is the second-largest Protestant denomination in the US with reportedly more than 6.5 million members. But since 2019, the church has seen more than 7,000 congregations leave amid divisions over the role of LGBTQIA+ members and same-sex marriage. Many are opting to join the more conservative Global Methodist Church. The North Georgia Conference said the latest departures marked a "solemn day."
---
Who's trial was over before it started…
Shakira's. Today, the Latin Grammy-winning singer reached a deal in a Barcelona courtroom over claims she committed tax evasion in Spain. In the settlement, she now faces a fine instead of facing jail time. The trial was expected to last until mid-December.
---
Who Taylor Swift fans are mourning…
---
What had all the stars out last night…
---
What had the odds in its favor…
Forward this to a friend. Click here.
YOU TELL US
Together with

What do you do when you're stressed?
We all need a release sometimes. Pick your fave.
SPOTLIGHT ON

An SUV That Does It All

With a state-of-the art Infotainment System† and QuietTuning Technology, Buick's 2024 Encore GX can be your getaway car, concert venue, or sanctuary. Learn more.
†Functionality varies by model. Full functionality requires compatible Bluetooth® and smartphone, and USB connectivity for some devices.
Skimm Tested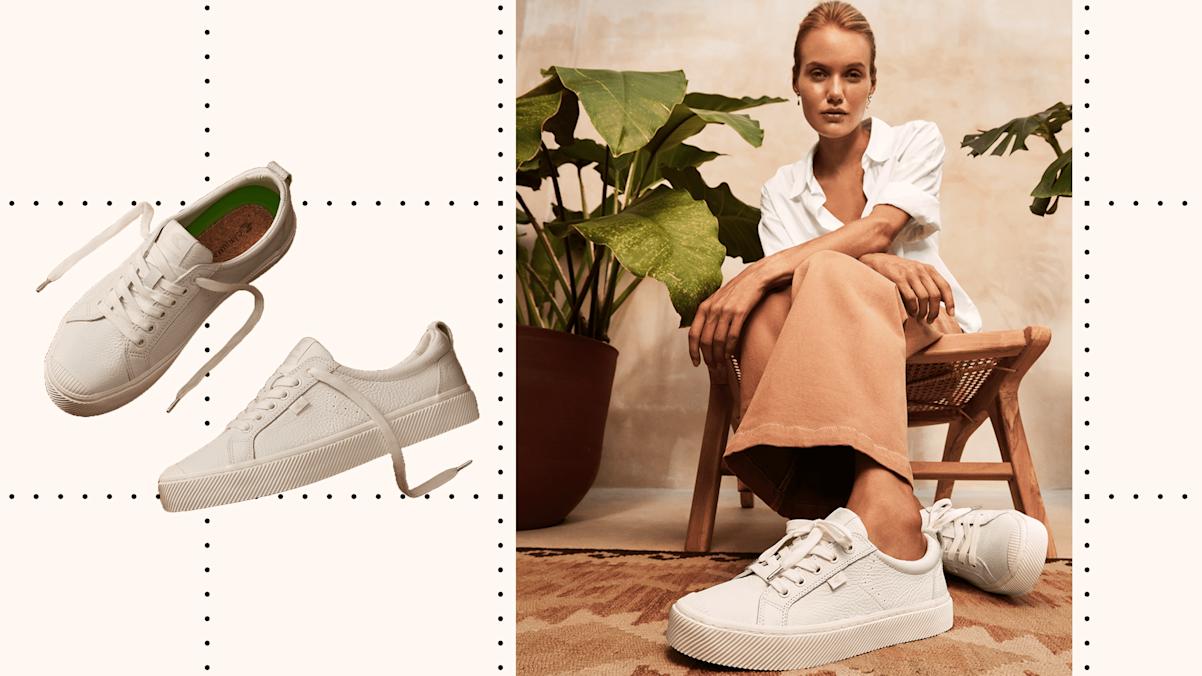 Wanna know what products are actually, truly worth buying? Our series Skimm Tested — where we try and review buzzy items — can help you figure that out. Today, we're spilling our thoughts on…
Cariuma's cloud-like sneakers
Cute and comfortable? Count us in. These best-selling sneaks require zero break-in time, offer plenty of support, and work with any outfit — day or night. Psst…use code SKIMM25 for 25% off.
Skimm Picks
Here are today's recs to help you live a smarter life…
1. A savvy (and easy) way to protect your data online.
This brand helps reduce the amount of spam calls and emails you get, while also protecting your info from unwanted marketers or identity thieves. Even better? Skimm'rs get an exclusive 60% off when they subscribe.*
---
2. How to fall asleep faster and stay asleep longer.
Just one scoop of this white chocolate peppermint hot cocoa powder made with clinically tested, natural sleep-promoting ingredients, and you'll wake up feeling more refreshed. Psst...Skimm'rs get early access to their sitewide Black Friday sale.*
---
3. A Black Friday sale that's at the top of our to-shop list.
Get up to 80% off LIVELY's best-selling bras, bralettes, undies, loungewear, and more during their big Black Friday event, now through Nov 30. Brb, stocking up.*
---
4. Up to 60% off viral bags that rarely go on sale.
This brand makes bags for travel of all kinds — to work, a weekend away, or your next big Eurotrip. And their biggest sale of the year is happening now.*
---
5. How one marketing pro found purpose at work.
In a special "After 5ish" episode, we chat with Flamingo's Anna Wesche about career pivots, creating the opportunities you want, and Flamingo's brand new podcast, "Unruly."*
Psst…love our recs? Follow @skimmshopping on Instagram for more products, gifts, and services that are actually worth the hype (and the price tag).
Skimm'rs
We like to celebrate the wins, big and small. Let us know how your friends, neighbors, coworkers (and yes, even you) are making career moves, checking off goals, or making an impact in the community.
One step forward…Lauren G (NJ). As a podiatrist, she's started a new tradition: having 30-second dance parties with her patients.
(Some) Birthdays…theSkimm's Jax Giddes (NY), Julie Eastman (SC), Nicole Boyd (OH), Taylor Woods (CA), Sydney Cohen (NJ), Rachel Webster (GA), Kahli Houdek (IL), Ari Messenger (CA), Tiffany Rothenberg (NY), Dhinuka Perera (TX), Alexandra Nicole Klima (CT), Emily Banks (FL), Sanah Virani (TX), Shivani Parikh (IL), Charlotte Zee (NY)
PS: Paging all members of theSkimm. Reach out here for a chance to be featured.
Skimm'd by: Anacaona Rodriguez Martinez, Chantal Vaca, Maria del Carmen Corpus, and Julie Shain
---
Photos by Getty Images, Brand Partners, Cariuma
Design by theSkimm
---
*PS: This is a sponsored post.
Want to wake up with us every morning?
---
---

Skimm'd something we missed? skimmthis@theSkimm.com
Issues? help@theSkimm.com
See our full sponsor agreement | Update Your Preferences or Unsubscribe
---
Copyright (c) 2023 theSkimm, All rights reserved.
TheSkimm, Daily Skimm, and all Skimm-based marks are trademarks or registered trademarks of TheSkimm, Inc.
53 West 23rd Street, 8th Floor, New York, NY 10010
Older messages
Weekend: You drive with your heart
Sunday, November 19, 2023
Skimm'd with gifts that are perfect to split — Check out what we Skimm'd for you today November 19, 2023 Subscribe Read in browser Daily Skimm WEEKEND Header Image Skimm'd with gifts that
Saturday, November 18, 2023
Skimm'd with a game-changing kitchen and bath collab — Check out what we Skimm'd for you today November 18, 2023 Subscribe Read in browser Daily Skimm WEEKEND Together with Kohler and Studio
I do wish I had scientist or engineer friends
Friday, November 17, 2023
Skimm'd while exploring the mental health impact of chronic absenteeism — Check out what we Skimm'd for you today November 17, 2023 Subscribe Read in browser Daily Skimm Together with Whirlpool
Friday, November 17, 2023
Skimm'd with 100% electric luxury — Check out what we Skimm'd for you today November 15, 2023 Subscribe Read in browser Daily Skimm Header Image Together with BMW Logo Skimm'd with 100%
Friday, November 17, 2023
Skimm'd while queuing up the final season — Check out what we Skimm'd for you today November 16, 2023 Subscribe Read in browser Daily Skimm Netflix The Crown Together with the crown | netflix