Issue #91: I'm feeling pre-guilty about popping off post-pandemic

Hi y'all —

For the past 13 months, I've been standing in a dark room, surrounded by sweaty strangers, dancing my heart out and shouting along to songs playing at an ear-splitting volume.

Mentally, that is.

As you know by now, I absolutely love going to concerts. They're how I keep myself sane. The cost of admission is always worth it to me — shows are a rare chance to turn my brain off and have pure, unadulterated fun for a few hours. I've missed it so much during the pandemic, and daydreaming about all the concerts I'm going to attend once things are back to normal is the only thing getting me through quarantine.

I've been saving money toward that goal, too. Because I haven't been commuting to work, attending happy hours or traveling much, I have a little extra cash. I've thrown it all into an Ally savings account, which now has a satisfyingly large balance.

My hangup is that, as much as I want to splurge on concert tickets, I get nervous every time I think about actually tapping into those savings. These feelings apply to non-concert expenses, too — I've enjoyed building up my savings, so even everyday transactions like having to spend $130 on a monthly Metrocard are going to hurt when life resumes.

I decided to take the issue to the experts. How can I navigate my re-entry into spending after the pandemic? Should I feel guilty about using the money in my savings?

Amy Richardson, a certified financial planner with Schwab Intelligent Portfolios Premium, told me that step No. 1 should be making sure my financial house is in order. She recommended I check on all aspects of my money life — how's my emergency fund? Am I maxing out my 401(k)? Do I know what my short- and long-term goals are?

The idea is not only to get on top of things but also to put my mind at ease. If I've ticked all the boxes on my list, it may be easier for me to use some of the money I've been socking away.
I'm not the only one in this situation. The personal savings rate in February 2021 was 13.6%, meaning Americans had some $2.41 trillion in savings. Money's own survey data shows that 84% of people entered this year with extra money, and many expect to splurge on trips, restaurants and bars in the coming months.

Part of the reason I feel guilty may be because I associate my savings with security, according to Lauren Anastasio, a CFP with SoFi. As such, she adds, there's "this fear of reverting back to a place where money is a scarce resource."

Reflection could help in that sense, too, because it can surface my goals. Anastasio said I should have more than one goal — insurance and my emergency fund can fulfill my goal of feeling safe, for example, whereas concerts can fulfill my goal of enjoying my lifestyle.

I also have the power to change that lifestyle if I want. If there's some pandemic habit I've developed that I really like, there's no reason I can't carry it forward.

"A lot of people have this expectation that there's going to be this magical date when this pandemic is over and we're going to revert back to life in 2019," Anastasio says. "That doesn't have to be the case."

On some level, though, I do need to be mentally prepared for my spending to change once I — gradually — begin leaving my apartment on the reg again. To get myself into the right headspace, clinical psychologist and financial coach Patricia Fox recommends I map out the expenses associated with quote-unquote ordinary life.

"Have that as specific as you can make it for that first month," she says. "The goal is to see it on paper to reduce the shock."

This will also help bring out some of my post-pandemic priorities. Having a healthy relationship with money is crucial, Richardson said. I should strive to save with intention, and I should give myself permission to spend with purpose, as well.

"I think about having dinner with family and friends and those fabulous conversations and planning vacations — this is how we fuel our tanks, with the emotional side of the world we haven't had as much," Richardson says. "You have to find the joy and pleasure in treating yourself to things you haven't done in a while."

Does that mean I should run out and blow $1,000 on front-row Harry Styles tickets? No. But I don't need to freak out if I choose to tap into the savings account I've shored up for a $100 seat.

Slow and steady wins the race here.

"It's incrementally stepping back into the new norm and doing things in bite-sized chunks," Richardson says. "Not only is it OK, it's healthy, and I would say enjoy it."
(but please don't tell me you scrolled past all of my hard work)
I don't need to panic about spending more money when the world opens up again, but I also can use it as an opportunity to check in on the progress I've made toward my financial goals.

Moving forward, I should avoid throwing all my savings into one pot (oops) and instead spread it across separate accounts. One account can be my designated emergency fund, another my Christmas gifts fund, another my 2022 concert fund, and so on.

Anastasio said this should help me maintain that feeling of financial security while avoiding emotional upheaval.

"When we're able to tie our goals with specific balances that we have, it does make it a little bit easier to understand when that transaction happens," she adds. "The money is fulfilling its destiny — it's not that you're sacrificing your security, touching something you shouldn't or putting yourself in an uncomfortable position."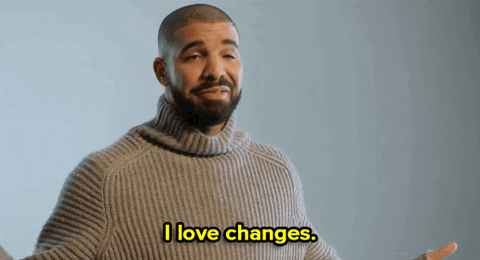 Comedian Pete Davidson, who despite being on Saturday Night Live has spent the past few years living in his mom's basement, finally got his own place. Davidson recently bought a $1.2 million condo with two bedrooms and a waterfront view. Only the best for the king of Staten Island.
five things I'm loving online right now
1
The National Park Service asked its Facebook fans to share interesting things they've seen on a trail, and BOY did they deliver. Alien-looking roots, sneaky snakes, funky fungi, a blob of salamander eggs… amazing. Get out there.
2
TOAD IN SHOE! (Full explanation

here

.)
3
That awkward moment when you call animal control to come investigate the strange brown beast that's been ominously sitting in a tree near your house for days, intimidating you to the extent that you're afraid to open your doors lest it attack you, and upon arrival the officers determine that the creature is... a croissant. This actually happened in Krakow, Poland recently. I know carbs are bad, but they're not that scary, OK?
4
Quiz: Which Microsoft WordArt font are you? I'm the rainbow, because I'm "fun, adaptable" and "always draw the eyes of the room" with my colorful self. Sounds about right.
5
It's been a few months, but I'm still thinking about Sarah Jessica Parker's Grub Street diet from January. The interview just has so many gems, including her meat preferences — "My son, husband, and I love salami. Love salami." — and Matthew Broderick's bean obsession — "My husband soaks beans three nights a week. For real." And then, of course, this beautiful line about the city: "With everything going on, talking about this feels inconsequential, but, to me, one of the greatest gifts in New York is the discovery of everywhere else."
send me cute pictures of your pets, please
via Makiyah Ruggieri-Vesey
Meet Rollo, an adorable pup who is ready to be unleashed upon the post-pandemic world.
I'm going to go watch Jonas Brothers: The 3D Concert Experience.

See you next week.

Julia

P.S. You guys sent me some amazing sneaky savings tips last issue! Scholar Patrick wrote in to suggest centering meals around starches — I can buy cheap rice and/or beans, add sauce and flavor with meat. Scholar Cheryl pointed out that the best way to save more money is to earn more money (with a part-time job). Scholar Butch advised me to pay off my credit cards so as to avoid interest. Scholar Gary cut corners by creating a home gym. Scholar Janice recommended rolling my change and using cash-back apps like Ibotta or Fetch. Finally, Scholar Donna said to make my own laundry detergent and fabric softener (she likes Mary Hunt's instructions).
P.P.S. Have you developed any good financial habits during the pandemic? What's your favorite deli meat? How would you react to a toad in your shoe? Send me a Dolla Scholla holla by emailing julia.glum@money.com or tweeting @SuperJulia on Twitter. Your reply may be featured in the next issue!
This newsletter is free because Money earns a commission when you click or make purchases from the links in this email and on our site. We also receive compensation for some of the products and services featured in this message. Offers may be subject to change without notice. Learn more about how we make money.

Privacy Policy • Advertise With Us • We're Hiring!

To stop receiving these emails,

unsubscribe

or manage your email preferences.

Copyright ©2021 Ad Practitioners, LLC. All rights reserved.

Metro Office Park Calle 1, Building 7 Suite 204, Guaynabo, 00968 Puerto Rico, USA


Older messages
Billionaire Investor David Booth on Value Stocks' Comeback And Why Bitcoin Isn't a Bubble
Wednesday, April 28, 2021
We talked to the DFA founder about stocks, crypto and more. Daily Money Investing Billionaire Investor David Booth on Value Stocks' Comeback And Why Bitcoin Isn't a Bubble We talked to the DFA
Succeeding in Love and Real Estate
Tuesday, April 27, 2021
What Is Coinbase? Looking for a home is a lot like searching for a romantic partner. You should have some non-negotiable criteria, but also be flexible. You have to listen to your heart and your head.
Can the Housing Market Get Any Hotter? A Guide to Home Buying This Spring
Tuesday, April 27, 2021
Normally spring is the hottest time of year for home sales. Daily Money Mortgages Can the Housing Market Get Any Hotter? A Guide to Home Buying This Spring Normally spring is the hottest time of year
3 Ways to Bet on Bitcoin Without Actually Buying Bitcoin
Saturday, April 24, 2021
From funds to cryptocurrency stocks, there are plenty of alternatives. Daily Money Investing 3 Ways to Bet on Bitcoin Without Actually Buying Bitcoin From funds to cryptocurrency stocks, there are
The Case Against the 60/40 Portfolio
Friday, April 23, 2021
Sub-3% Mortgage Rates Are Back Retire with Money The 60/40 portfolio has been the default for decades, but some experts recommend rethinking the rule. After all, times have changed. We have Bitcoin now