🗞 What's New: Twitter may release an in-app tipping feature soon
Users will be able to tip directly from their profiles:
Twitter's new feature is the latest scoop from Jane Manchun Wong, the Hong Kong-based developer who reverse engineers apps to discover what the tech giants are working on next. Her sleuthing is so notorious that, in cracking a bit of Instagram code recently, she ran across the line "What's up Jane?"
Searches for "dance competitions" have quadrupled over the last year. With opportunities in adult dance event production, publishing, and dance tech, founders don't have to be able to bust a move to get in on the fun.
Anne-Laure Le Cunff launched the Ness Labs community right at the start of the pandemic. She just hit $100,000 in annual revenue by showing members how to achieve without sacrificing mental health.
Want to share something with over 70,000 indie hackers? Submit a section for us to include in a future newsletter. —Channing
🧐 Twitter May Release an In-App Tipping Feature Soon
from the Indie Economy newsletter by Bobby Burch
Twitter is exploring a new feature that will allow users to tip someone through the user's profile. This is the latest tech scoop from Jane Manchun Wong, the Hong Kong-based developer who reverse engineers apps to discover what large tech companies are building behind a cloak of code. Jane sat down with Indie Hackers this week to share her tricks of the trade.
Who is Jane?
Jane has a knack for finding hidden features in apps months before companies like Facebook, Instagram, and Spotify release the information to the public.
She then publishes the findings on her blog, where she has amassed a large following of people looking for news about what's next in tech. One Instagram employee had this to say about Jane's tips:
[They are] a better source on projects going on across the company than internal comms.
In one of her biggest scoops, the 26-year-old revealed Instagram's plans to hide likes two weeks before the company tested it publicly. She also deduced that Spotify was experimenting with a "stories for playlists" feature more than five months before the company announced the feature.
In her latest scoop, Jane revealed that Twitter is working on allowing users to tip.
Some companies have caught onto Wong's detective work. Following a 2020 Instagram update, Jane found a peculiar feature in the code that was labeled "What's up Jane?"
Tech execs have also taken note of Jane's sleuthing. Adam Mosseri, head of Instagram, and Andrew Bosworth, head of Facebook Reality Labs, are among her thousands of Twitter followers.
Q&A
Why do you like sleuthing through apps?
I do this for fun. I don't want to wait for the news to drop because I get so excited about what the features might look like in a few months. I was in college doing finals and found this entertaining. I started poking around the apps to learn how they run. It was an experimental thing. I find it very interesting.
What are your sources of inspiration?
Philippe Harewood. He's a bug bounty hunter and a security researcher in Trinidad and Tobago. He posts a lot of Facebook bounty programs, and that opened my mind.
However, long before [discovering Philippe Harewood] I liked taking stuff apart. That's just the way I learn. I like getting the tools in my hands, fiddling around with them, and learning how they work. I guess the first person that inspired me was my dad and his parental controls on the computer. He put a lock on it, so I had to find a way to get around it. I was just poking around on it and had to try some weird things to systematically get around this block, including replacing Windows with Linux. This rendered his parental controls useless!
What apps do you investigate?
It's mostly the apps that I like to use personally. When I use an app, it usually means I like it and I'm passionate about using it, so I'm just very curious about the future of the app. I use a lot of social media apps. And sometimes, I take apart Spotify and Medium as well. Usually it's the apps that give me the vibe that they care about the features and the product design.
Have companies ever been upset with you?
I've never received any formal notice. It kind of feels like journalism but with code. I like making friends more than finding the features themselves. I never expected people to be fans of my work, but I'm so happy they find it interesting.
What trends are you keeping your eye on?
I'm curious about how companies will change the way they operate based on increased awareness of privacy, and how there might be some companies that have more restrictions on tracking. [I'm wondering] how companies will get around that, or how they'll they adapt to this change. I'm also wondering how many different companies will create their own Clubhouse within their apps.
What's your favorite media?
Black Mirror. Obviously what's shown there is what might be possible, but some of it is a bit hyperbolic. They push some aspects of how tech impacts society to the extreme. My favorite episode is Nosedive, and how everything in life is being gamified.
What's your advice for indie hackers looking to grow their following?
Be authentic with your content. Don't pigeonhole yourself with one specific type of content. I used to just post about finding these features all the time, but it felt very dry. So I started adding some more commentary about tech and just joking sometimes. It feels a lot more organic that way.
What do you think of Jane's scoop about Twitter adding a tipping feature? Share in the comments.
Subscribe to Indie Economy for more.
📰 In the News
✨ Psychedelic biotech firm MindMed went public and has caught the attention of Reddit's r/WallStreetBets.
📺 Roku has removed YouTube TV from its channel store.
🏛 The European Commission charged Apple with an antitrust breach over a Spotify App Store issue.
🎤 Music platform RapChat has raised $2.3M and is preparing for a bigger Series A.
🤩 Thank Janet Jackson for YouTube being the platform it is today.
💃 Dance Competitions Could Be Your Ticket to a New Opportunity
from the Trends Newsletter by Ethan Brooks
Searches for "dance competition" have quadrupled in recent months. These businesses, which were some of the first to be disrupted by COVID-19, sustained heavy losses in 2020. Now demand is higher than it has been in years.
The background: Dance competition companies are essentially event companies. Their business model works like that of a conference or trade show (which we wrote about here).
Each brand organizes a series of competitions in different cities, and makes their money from:
Dancers who pay to enter the competitions.
Spectators who buy tickets.
Sponsors who want to reach both of those audiences.
Some, like Crystal Ball, focus on one kind of dance (ballroom) while others, like Groove, host competitors from a dozen or more genres. Teams typically pay $40-$60 per dancer and range in size from a few members to several dozen.
According to the New York Times, there aren't any official figures on the number of competitive dancers in the US, but in 2016, one competition called Showstopper hosted 52K competitors. At $40-$60 per dancer, that's ~$2M-$3M/yr before factoring in spectator ticket sales or sponsorships.
Dance competitions faced enormous obstacles in the early days of the COVID-19 pandemic. Many of them were forced to cancel events, offering credits and refunds to dancers, ticket holders, and sponsors while simultaneously losing tens or even hundreds of thousands of dollars.
The opportunity:
Now, demand is at a five-year high, and there are interesting opportunities in the industry:
Events for adult dancers: The most visible opportunity is to launch a dance competition of your own. While kids' competitions are popular and lucrative, there's lots of demand among adults too. April MacLean, Trends' community manager and a longtime competitive dancer explains:
If you're an adult, you lose opportunities to perform as a dancer. These competitions are one of the only ways that adults still have to get out there and work their craft.
The gap between supply and demand means founders could probably succeed by simply copying the playbook of an existing competition (like Groove or Beyond the Stars), many of which sell out months in advance.
But there's room to innovate, too. A growing number of dancers are critical of the competitive dance circuit, feeling that it either incentivizes the wrong kinds of behavior, or undermines the creativity dance is built on.
Take inspiration from the American College Dance Association (ACDA), whose multiday conventions offer a refreshing alternative for college students. Unlike a typical dance competition, the ACDA:
Focuses on educating and inspiring dancers, requiring all schools to submit one piece choreographed by a student (rather than faculty) to involve students in the creative process.
Limits the competition to a small portion of the overall event, and judges performers based on creativity, rather than rigid templates.
Fosters connections between dancers from different schools, whereas typical competitions encourage contestants to keep to themselves.
There's plenty of room for new approaches, according to April:
If somebody took that and made that for the adult dance world, there would be huge opportunity there.
Video Distribution: Dance competitions typically ban people from taking photos or video of an event because:
Choreography is copyrightable, and is a dance crew's intellectual property.
Many events are full of children, who need a certain level of protection.
As a result, dance competitions usually hire a company to shoot and distribute video/photo packages for the dancers.
We wrote about the opportunities in niche sports streaming here. But there's another opportunity to build software that helps with secure distribution.
One app, DanceBug, partners with contests offering a secure way to distribute videos to dancers, their schools, and parents.
But their app gets poor reviews and their website doesn't work well, meaning someone with more technical expertise could succeed with a competing product.
Publishing: The competitive dance niche is perfect for a newsletter or other media publishing business because:
There are very few publications despite tens of thousands of dancers around the world.
The publications that do exist are monetizing at high rates, indicating a loyal and engaged audience.
The Association of Dance Conventions and Competitions (ADCC), for example, runs a magazine called The Competitive Advantage. But the entire magazine is just a series of full-page ads for upcoming dance competitions with no insights or articles for readers. Despite this, advertising in the magazine still costs ~$2k per issue.
Another publication, Dance Business Weekly, writes better content targeted at owners of dance-related businesses, and monetizes at an incredibly high $200 CPM in their email. The newsletter reaches ~14.K people, and costs ~$2.9K to advertise in.
Use our insights on the newsletter business to launch a competing publication in this space, and tap dance your way to the bank.
Subscribe to the Trends Newsletter for more.
🌐 Best Around the Web: Links Posted to Indie Hackers This Week
🔥 How to burn $55K by confusing market validation with market hype. Posted by Daniel Díez.
❓ Do you really need an audience? Posted by Vaibhav Namburi.
📝 Content marketing for bootstrappers. Posted by James Chambers.
🗣 UX mistake: don't embrace empty states. Posted by Jonas Kamber.
💰 Yes! Stripe acquires TaxJar. Posted by Chris Samiullah.
🤓 I'll tell you how you can improve your Twitter account. Posted by Dustin McDonald.
Want a shout-out in next week's Best Around the Web? Submit a link post on Indie Hackers whenever you come across an article you think other indie hackers will enjoy.
🧠 Founder Hits $100K ARR by Focusing on Mental Health
Hey indie hackers! I'm Anne-Laure Le Cunff, founder of Ness Labs, a platform for knowledge workers to achieve more without sacrificing their mental health.
I recently crossed both $100K in projected ARR and $100K in actual revenue. I also finally got to a point where I could hire team members to help me grow the business!
Ness Labs started as a tiny newsletter in Summer 2019. The community was launched in March 2020, right at the beginning of the pandemic. I wanted to offer a space where people could connect, learn together, and hopefully make friends who like to geek out about the same topics. Last month, we started our sponsorship program, and have just crossed $14K in revenue from that initiative alone.
The $100K figures above only include revenue from the private community. I still haven't consolidated everything, but it's tax season so I'll keep you posted!
I call Ness Labs a "platform" because there are now quite a few moving parts, including a blog, a newsletter, a library of e-books, online courses, and a community.
In terms of the business model, we have three main revenue streams:
The private community: We offer subscriptions for $9/month or $49/year (which includes access to the forums, deals on relevant products, virtual meetups, and online courses).
Sponsored interviews with founders of tools for thought, currently priced at $1.5K for an in-depth feature promoted on Twitter and in the newsletter.
Paid workshops and consulting (pricing varies a lot depending on what the customer needs).
We have a team of three: me, a sales and partnerships manager, and a social media and community manager. They both started at Ness Labs in the past month. I'm incredibly grateful for their support as we grow the business, and I'm trying to do my best as a manager. This can be a challenge in itself when you get comfortable working on your own as a solo founder!
I want to stress that I did go from $0 to $100K in one year after I launched the private community, but it wouldn't have been possible without the audience I patiently built through the free newsletter.
My days always start with writing. I have two hours blocked every morning for researching and writing articles for Ness Labs. Then, I'll participate in the community and spend a bit of time on Twitter. I try to not have any meetings in the morning. In the afternoon (when I'm a bit more awake) I do calls, meetups, podcasts, etc. Thankfully, my workload is actually not bad at all.
I incorporate quite a bit from my neuroscience education into the way I work. The concepts of cognitive load, mental health management, the generation effect, etc. are central to the way I make decisions and spend my time and mental energy.
PS: I did a short day in the life video if you're interested in checking it out!
Discuss this story.
🐦 The Tweetmaster's Pick
I post the tweets indie hackers share the most. Here's today's pick:
🏁 Enjoy This Newsletter?
Forward it to a friend, and let them know they can subscribe here.
Also, you can submit a section for us to include in a future newsletter.
Special thanks to Jay Avery for editing this issue, to Nathalie Zwimpfer for the illustrations, and to Bobby Burch, Ethan Brooks, and Anne-Laure Le Cunff for contributing posts. —Channing
Indie Hackers | Stripe | 510 Townsend St, San Francisco, California 94103
You're subscribed to the Indie Hackers Newsletter. Click here to

unsubscribe

.

Older messages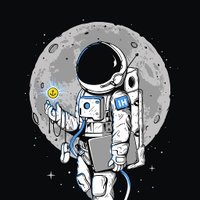 Today's Digest: Insights From A Serial Maker & Nomad
Friday, April 30, 2021
Your Indie Hackers community digest for April 30th ‌ ‌ ‌ ‌ ‌ ‌ ‌ ‌ ‌ ‌ ‌ ‌ ‌ ‌ ‌ ‌ ‌ ‌ ‌ ‌ ‌ ‌ ‌ ‌ ‌ ‌ ‌ ‌ ‌ ‌ ‌ ‌ ‌ ‌ ‌ ‌ ‌ ‌ ‌ ‌ ‌ ‌ ‌ ‌ ‌ ‌ ‌ ‌ ‌ ‌ ‌ ‌ ‌ ‌ ‌ ‌ ‌ ‌ ‌ ‌ ‌ ‌ ‌ ‌ ‌ ‌ ‌ ‌ ‌ ‌ ‌ ‌ ‌ ‌ ‌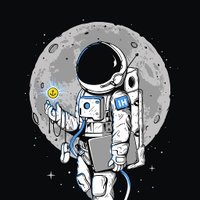 Growth Bite: Convert more leads with industry-specific landing pages
Thursday, April 29, 2021
If your B2B serves multiple industries, it can be difficult to position yourself effectively. Improve your positioning and boost conversions by creating a landing page for each industry and allowing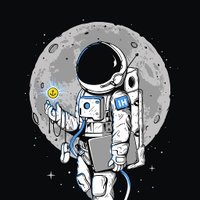 Today's Digest: Got the chrome extension badge number to increase on new email 🎉
Thursday, April 29, 2021
Your Indie Hackers community digest for April 29th ‌ ‌ ‌ ‌ ‌ ‌ ‌ ‌ ‌ ‌ ‌ ‌ ‌ ‌ ‌ ‌ ‌ ‌ ‌ ‌ ‌ ‌ ‌ ‌ ‌ ‌ ‌ ‌ ‌ ‌ ‌ ‌ ‌ ‌ ‌ ‌ ‌ ‌ ‌ ‌ ‌ ‌ ‌ ‌ ‌ ‌ ‌ ‌ ‌ ‌ ‌ ‌ ‌ ‌ ‌ ‌ ‌ ‌ ‌ ‌ ‌ ‌ ‌ ‌ ‌ ‌ ‌ ‌ ‌ ‌ ‌ ‌ ‌ ‌ ‌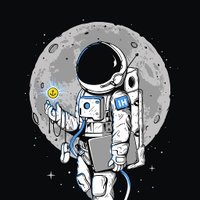 🗞 What's New: Apple's new update lets users opt out of ad tracking
Thursday, April 29, 2021
Also: Dru Riley explains how AI-generated content furthers the democratization of the media. ‌ ‌ ‌ ‌ ‌ ‌ ‌ ‌ ‌ ‌ ‌ ‌ ‌ ‌ ‌ ‌ ‌ ‌ ‌ ‌ ‌ ‌ ‌ ‌ ‌ ‌ ‌ ‌ ‌ ‌ ‌ ‌ ‌ ‌ ‌ ‌ ‌ ‌ ‌ ‌ ‌ ‌ ‌ ‌ ‌ ‌ ‌ ‌ ‌ ‌ ‌ ‌ ‌ ‌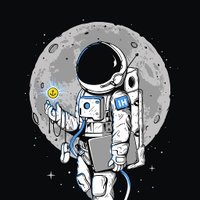 Growth Bite: Gain trust (and sales) by upping your audio game
Wednesday, April 28, 2021
Whether it's for a podcast, promotional video, webinar, or one-on-one interaction with customers, audio quality is more important than you might think. Increase trust and conversions by improving