🗞 What's New: Instagram's new creator tools
The trio of tools will help creators earn directly on the platform:
Creator Shops will allow users to curate products from various brands on their profile pages and earn commissions. Affiliate tools and a branded content marketplace are also among the planned features, aiming to give creators more control over brand collaborations.
What one thing can founders do now to increase landing page conversion by 86%? Add a product demo video.
This founder hit $1 million in annual revenue without any marketing or advertising. The power of word-of-mouth has gained him 1.6 million users and counting.
Want to share something with over 70,000 indie hackers? Submit a section for us to include in a future newsletter. —Channing
🤑 Instagram Unveils New Creator Monetization Tools
from the Indie Economy newsletter by Bobby Burch
Instagram has announced a trio of brand new tools to help creators monetize. These new features will give creators ways to earn money directly on the platform, and make it more seamless to collaborate with brands.
Where the money reside
What's new: Mark Zuckerberg and Adam Mosseri (Head of Instagram) recently revealed that the social platform is building Creator Shops, affiliate commerce tools, and a branded content marketplace as part of Mark's goal to produce millions of jobs for creators:
In almost any positive vision for the future, a lot more people are getting to engage in creative work rather than just jobs that they find monotonous. You want to give people the tools to do that both as just a hobby express themselves, but ideally, you want to make it so it can be a job for millions of people.
Creator shops: The Creator Shops feature will allow users to curate products from different brands onto their profile pages. This feature will enable them to earn a commission from the featured brands. Instagram's most popular influencers have had shops on their profiles for months, but Instagram plans to make the feature available to everyone. Mark believes this will help influencers continue to create great content:
One part of the creator business model is creating great content and you can sell stuff. Having creators shops is awesome and going to be really exciting. Whether they're selling your own stuff or someone else's, people look to creators for recommendations about what's good, especially in the spaces that they're the experts on.
Name your price: Brands typically determine creators' commission percentage, with the average commission usually being somewhere between 5-30%. Instagram's proposed affiliate commerce tools will allow influencers to have more control over the percentage they receive in commission by setting them up with tools to help determine what they should be charging, and matching them with brands in their price ranges.
Branded content marketplace: Instagram's branded content marketplace will help brands identify creators whose audiences align with their target markets. The feature appears to be inspired by TikTok's Creator Marketplace. While Instagram didn't share specifics on how much influencers could earn by collaborating with brands, Mark did share the following:
[The feature] is going to have very favorable terms to creators.
Good timing: The announcement of the new features arrives shortly after Apple announced recent changes that will make it harder for Facebook to target ads for iOS users. By generating more commerce on the platforms themselves, Instagram and Facebook are likely attempting to minimize the impact of Apple's new policies.
Instagram's Clubhouse clone: Instagram is now allowing users to mute their mics and turn off their video in Instagram Live videos, effectively putting them in direct competition with Clubhouse. Hosts cannot currently mute or turn off their participants' cams or mics, but there is speculation that this ability is on their future roadmap. The introduction of the mute feature aims to reduce the pressure creators may have while speaking live to their audiences.
Have you used any of the new creator monetization tools being rolled out in the past few weeks? Share your experience in the comments!
Discuss this story, or subscribe to Indie Economy for more.
📰 In the News
🏛 President Biden's capital gains tax plan could affect startup employees.
💧 Swimply, the "Airbnb for pools," has raised $10M for courts, theaters, and gyms.
🧐 Concerns are swirling about the future of the Gates Foundation in light of the Gates' divorce.
🥊 The Google vs. Roku battle continues as Google combines YouTube TV with the main YouTube app.
🚌 Impossible Foods is heading to public school menus.
🚀 Adding a Product Demo Video Can Skyrocket Conversion
from the The Human Centered Maker newsletter by Jim Zarkadas
A recent report found that landing pages with product demo videos increased conversion by 86%. This is a change that founders can implement relatively easily to see significant results.
The why
Allowing users to understand how your product works and feels, without having to go through a sign-up and onboarding flow, makes conversion more seamless.
This feeling is what we are used to in the offline world. We walk into stores, find a pair of shoes we like, touch them, observe them, walk around wearing them, and decide if we want to buy them or not.
In the offline world, we are used to trying products before we give away any personal information like our name, email, and credit card details.
The how
Here are three ways to quickly implement product demos on your landing page:
Interactive embedded demo: Add an interactive version of your app in the landing page.
· Height app shows this by demo-ing the how easy it is to use its editor.
· Polypane app shows how their synced panes feature works.
· Pandasnap shows how the website snapping functionality of its browser plugin works.
Video walkthrough: Add a video of you using the product and explaining how it works. No need for a fully professional video if you're not able to create one. Even a simple walkthrough will help.
Hey and Basecamp both do this.
Use without sign-up: Netlify Drag & Drop allows you to deploy your website without signing up. Once it's deployed, it will stay live for 24 hours.
Another great example of this approach is Chirr App, a Twitter analytics and content creation tool. It uses demo data to allow users to edit tweets and navigate around the product areas without signing up.
Typefully also uses this technique.
Have you noticed a change in conversion by adding a product demo video? Share in the comments!
Discuss this story, or subscribe to The Human Centered Maker for more.
🌐 Best Around the Web: Links Posted to Indie Hackers This Week
⏲ From idea to 200+ users in 72 hours. Posted by Mathis Grosjean.
🥺 A startup failure story. Posted by Ömer Taban.
👀 The perfect explanation of NFTs. Posted by Courtland Allen.
💡 Design inspiration from Dribbble design reviews. Posted by Johan Cutych.
🗓 Everything takes longer than you expect. Posted by Rosie Sherry.
😂 A site for programmers to laugh at in their free time. Posted by Nick.
Want a shout-out in next week's Best Around the Web? Submit a link post on Indie Hackers whenever you come across an article you think other indie hackers will enjoy.
🖥 This Founder Hit $1M+ ARR By Building One-Page Sites
by AJ
Hello again, IH! I'm AJ, founder of Carrd, a one-page site builder for pretty much anything. Since my first AMA over three years ago, Carrd is now:
Home to 2.5M sites created by ~1.6M users
Earning over $1M ARR
Growing by over 10K new sites daily
Its own company (Carrd Inc)
Partly VC-funded
Entirely on AWS
It's basically still just me on dev/product and Doni on operations, for now!
On attracting our first users
The first 10-100 users definitely came from Twitter. I'd been working in a relatively similar space prior to launching Carrd (site template and theme design), so the followers I'd gained from that translated pretty well to Carrd. The first thousand users came from launching on Product Hunt. That gave me a real taste of some of the scale issues I'd face months later.
Post-launch, it took several months of slow and steady growth to eventually get up to $10K in cumulative revenue. This is a milestone I probably wouldn't have reached had I not made the conscious effort to rapidly respond to all user feedback during that crucial period.
Pulling off a successful launch
Regarding impactful actions, I've got three pieces of advice:
Make sure onboarding has as little friction as possible. This really helped when Carrd launched on Product Hunt.

Use both free and paid upgrades. This may not always be an option, but I think it gives you a longer timeframe to win over users with a value-add that they'll want to pay for (as opposed to a limited trial which is, well, limited).

Be chill. I've used products that come on way too strong in the user acquisition and retention areas, and that was a major turnoff. I figured that not doing that would be the right way to go. So far, I think I've been proven right.
Why raise funds when you were already successful?
I guess you could say that I was in denial about Carrd's growth and what it was becoming. I still thought of it as a side project even as recently as a couple of years ago, but a combination of events in 2020 (COVID-19 and protests in the US being the most significant) accelerated growth. This made it very clear that this was no longer a side project, and that I needed to treat Carrd, and, more importantly, the users who relied on it every day, with the importance it deserved.
As growth continued to accelerate, we went from adding hundreds of sites a day to literally thousands within the course of just a few months. I realized there was a a lot I needed time to figure out, but that we were growing so quickly that it might be too little, too late.
And that's where the idea of the raise came in. As something of a solo bootstrapper, I've always been pretty insistent on doing everything myself. The thought of getting others involved (let alone taking their money) wasn't exactly appealing, especially since we were profitable and didn't actually need the money. However, I knew from talking to others that there was a lot more to VC than just being cut a check, and that the network, expertise, and connections I'd gain would go a long way to address the issues I was facing at that moment. I also knew it could better equip us for taking Carrd into the future.
This is what it comes down to: Do what's best for the product even if it bruises your ego a bit.
On working with VC funders
It's important to clearly set your expectations with your investors to avoid misunderstandings, and ensure you're paired up with the right folks. In our case, Carrd was already established, profitable, and growing, and I made it clear that my primary interest in VC was gaining the network and connections I mentioned above. For me, it wasn't about needing help with product direction and monetization. All of the investors we went with knew this going in, and as a result, the experience so far has been nothing short of fantastic.
On marketing
Carrd weirdly gets by entirely by word-of-mouth. I've done zero advertising or marketing, outside of the occasional podcast or stuff like this AMA, and instead just focus on working on and improving the product.
Having said that, I realize that this strategy isn't for everyone. I had the luxury of taking this route, as opposed to being focusing on revenue, because I had other stuff going on to support me financially.
Discuss this story.
🐦 The Tweetmaster's Pick
I post the tweets indie hackers share the most. Here's today's pick:
🏁 Enjoy This Newsletter?
Forward it to a friend, and let them know they can subscribe here.
Also, you can submit a section for us to include in a future newsletter.
Special thanks to Jay Avery for editing this issue, to Nathalie Zwimpfer for the illustrations, and to Bobby Burch, Jim Zarkadas, and AJ for contributing posts. —Channing
Indie Hackers | Stripe | 510 Townsend St, San Francisco, California 94103
You're subscribed to the Indie Hackers Newsletter. Click here to

unsubscribe

.

Older messages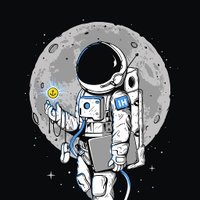 Today's Digest: Superme Contractors - a new network or a way to do contracting without you doing anything :)
Friday, May 7, 2021
Your Indie Hackers community digest for May 7th ‌ ‌ ‌ ‌ ‌ ‌ ‌ ‌ ‌ ‌ ‌ ‌ ‌ ‌ ‌ ‌ ‌ ‌ ‌ ‌ ‌ ‌ ‌ ‌ ‌ ‌ ‌ ‌ ‌ ‌ ‌ ‌ ‌ ‌ ‌ ‌ ‌ ‌ ‌ ‌ ‌ ‌ ‌ ‌ ‌ ‌ ‌ ‌ ‌ ‌ ‌ ‌ ‌ ‌ ‌ ‌ ‌ ‌ ‌ ‌ ‌ ‌ ‌ ‌ ‌ ‌ ‌ ‌ ‌ ‌ ‌ ‌ ‌ ‌ ‌ ‌ ‌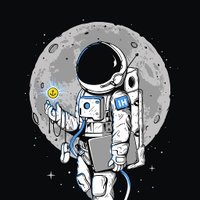 🗞 What's New: The backlash at Basecamp
Thursday, May 6, 2021
Also: Trash is big business. Check out these opportunities for founders in waste management. ‌ ‌ ‌ ‌ ‌ ‌ ‌ ‌ ‌ ‌ ‌ ‌ ‌ ‌ ‌ ‌ ‌ ‌ ‌ ‌ ‌ ‌ ‌ ‌ ‌ ‌ ‌ ‌ ‌ ‌ ‌ ‌ ‌ ‌ ‌ ‌ ‌ ‌ ‌ ‌ ‌ ‌ ‌ ‌ ‌ ‌ ‌ ‌ ‌ ‌ ‌ ‌ ‌ ‌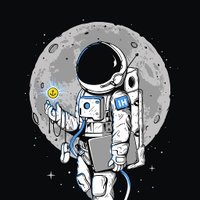 Growth Bite: Increase conversions by moving your site's menu to the bottom (on mobile)
Thursday, May 6, 2021
If your site's menu is at the top of the screen on mobile, you're creating friction. Boost conversions by moving it to the bottom in a tabbed menu bar. On mobile devices, [75% of users](https:/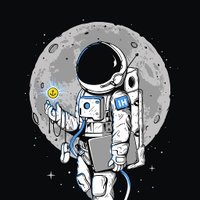 Today's Digest: The perfect explanation of NFTs
Thursday, May 6, 2021
Your Indie Hackers community digest for May 6th ‌ ‌ ‌ ‌ ‌ ‌ ‌ ‌ ‌ ‌ ‌ ‌ ‌ ‌ ‌ ‌ ‌ ‌ ‌ ‌ ‌ ‌ ‌ ‌ ‌ ‌ ‌ ‌ ‌ ‌ ‌ ‌ ‌ ‌ ‌ ‌ ‌ ‌ ‌ ‌ ‌ ‌ ‌ ‌ ‌ ‌ ‌ ‌ ‌ ‌ ‌ ‌ ‌ ‌ ‌ ‌ ‌ ‌ ‌ ‌ ‌ ‌ ‌ ‌ ‌ ‌ ‌ ‌ ‌ ‌ ‌ ‌ ‌ ‌ ‌ ‌ ‌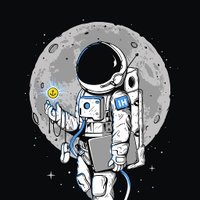 Today's Digest: Here's why Twitter is a great growth tool
Wednesday, May 5, 2021
Your Indie Hackers community digest for May 5th ‌ ‌ ‌ ‌ ‌ ‌ ‌ ‌ ‌ ‌ ‌ ‌ ‌ ‌ ‌ ‌ ‌ ‌ ‌ ‌ ‌ ‌ ‌ ‌ ‌ ‌ ‌ ‌ ‌ ‌ ‌ ‌ ‌ ‌ ‌ ‌ ‌ ‌ ‌ ‌ ‌ ‌ ‌ ‌ ‌ ‌ ‌ ‌ ‌ ‌ ‌ ‌ ‌ ‌ ‌ ‌ ‌ ‌ ‌ ‌ ‌ ‌ ‌ ‌ ‌ ‌ ‌ ‌ ‌ ‌ ‌ ‌ ‌ ‌ ‌ ‌ ‌