The federal investigation into Rep. Matt Gaetz now includes potential corruption charges; Israel responds to Hamas rocket fire with Gaza airstrikes, killing 28 Palestinians.
Tonight's Sentences was written by Gregory Svirnovskiy.
Federal investigation into Rep. Matt Gaetz widens
Israeli airstrikes kill 28 people in Gaza; rockets fired by Hamas kill 2
17 million children ages 12 to 15 will soon be eligible for a Covid-19 shot.
Over half of surveyed Americans have gone out to eat in the last week, a figure that hasn't been this high in a year. [Axios / Margaret Talev]
The AFL-CIO is sending a complaint against a Mexican auto parts manufacturer to the White House, accusing the company of abusing and harassing members looking to unionize. It's a test of the enforcement mechanisms in the new US-Mexico trade agreement. [New York Times / Thomas Kaplan]
UN investigators say they have clear evidence that ISIS participated in a genocidal campaign against the Yazidi minority group in Iraq in 2014, and in the process developed mustard gas and other chemical weapons. [Associated Press / Edith M. Lederer]
Support our journalism

Reader contributions help keep Vox and newsletters like Sentences free for all. Support our work from as little as $3.
"That's who you look up to. That's who you follow. The Bible calls us to follow government. I got wrapped up in what was being told to me, what was on TV."

Our Netflix show, Explained, is back for a new miniseries about money! Over five episodes, we explore the complex role money plays in our lives, from the challenge of student debt to why it's so hard to save for retirement. Stream it now.
This email was sent to you. Manage your
email preferences
, or
unsubscribe
to stop receiving all emails from Vox. If you value Vox's unique explanatory journalism, support our work with a one-time or recurring
contribution
.
Vox Media, 1201 Connecticut Ave. NW, Washington, DC 20036.
Copyright © 2021. All rights reserved.
Older messages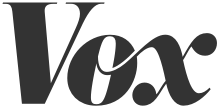 Divided Kingdom
Monday, May 10, 2021
A pipeline that transports almost half of all the fuel consumed on the East Coast has been shut down by a cyberattack; SNP's election victory makes a Scottish independence referendum a matter of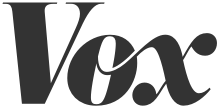 A speed bump in America's road to recovery
Friday, May 7, 2021
April's jobs report clouds hopes of a swift economic recovery; Biden's move to suspend Covid-19 vaccine patents faces backlash. Tonight's Sentences was written by Gregory Svirnovskiy. TOP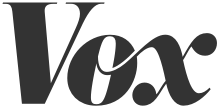 The GOP vs. Cheney
Thursday, May 6, 2021
Rep. Liz Cheney could lose her Republican leadership role for opposing Trump; the Tokyo Olympics gets a boost from Pfizer vaccine donations. Tonight's Sentences was written by Gregory Svirnovskiy.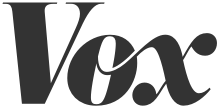 An oxygen emergency in India
Wednesday, May 5, 2021
President Biden aims to vaccinate 70 percent of US adults by Independence Day; India faces a critical oxygen shortage. Tonight's Sentences was written by Gregory Svirnovskiy. TOP NEWS The White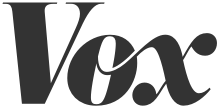 Biden cracks open the door for refugees
Tuesday, May 4, 2021
Biden raises the US refugee cap; Netanyahu's position at the helm of Israel's government again looks tenuous. Tonight's Sentences was written by Gregory Svirnovskiy. TOP NEWS Biden expands