🗞 What's New: TikTok's new targeted ads
TikTok ads have just gotten more precise:
TikTok remains the most downloaded app on all major app stores for the second month in a row. Founders looking to run TikTok ads can now target a particular city for a more effective campaign.
Stripe just acquired Y Combinator alum Bouncer for an undisclosed amount, reigniting the age-old question: Are accelerators worth it?
Founder Nick Fogle hit $150,000 in monthly revenue after quitting his job as a lawyer to become a SaaS founder. He taught himself to code, arguing that the process is like language learning and doesn't require you to be math-minded.
Want to share something with over 75,000 indie hackers? Submit a section for us to include in a future newsletter. —Channing
🗺 TikTok Now Lets You Target Ads by City
from the User Acquisition Channels newsletter by Darko G.
TikTok is now the most downloaded app on all major app stores for the second month in a row. With its ever-growing reach, TikTok is one of the strongest acquisition channels for founders looking to run targeted ads.
TikTok ads have become more targeted
Two engagement options: You can get exposure on TikTok either by creating organic, viral videos (which are unpredictable), or by running ads (which is more predictable). Previously, you didn't have much control over who saw your posts in terms of a specific location. You could choose a specific country or state, but not a city.
Fortunately, last week TikTok made it possible for US users to target by city. You can now target all 210 DMA regions separately, meaning that you can show your ad to a small city like "San Angelo," all the way up to a larger city like "Philadelphia."
The opportunity: If you're an agency catering to local clients, this update just made TikTok a very valuable channel for you.
For SaaS founders: Do you have a separate feature in your SaaS/app that's relevant to a specific US region? Local marketing can be powerful, and if you can find a way to integrate it in your startup, you could unlock a whole new growth channel.
Apple's new ad slot
The news: Apple just released a new ad slot to help your app reach a wider audience. App stores are the second most powerful channel for getting new users. This is a major opportunity to take advantage of one of the biggest app stores in the world.
Where it will appear: Your ad will appear right on the search tab, which millions of Apple device users visit every month.
The opportunity: When a major network releases a new ad slot, there's a temporary period where first movers are able to get lower cost-per-clicks (CPCs). If you're one of the first people to jump onboard, you'll also get the benefit of the Matthew Effect, which means that your early advantage will accumulate into larger advantages.
Easy to get started: It's pretty easy to test the waters with this new ad placement. There's no minimum spend, and you don't have to make any new images or text. This ad slot takes your app title, description, and images, and uses it for the ad. The ad listing then appears like a regular search listing.
Tracking installs: Unlike with Facebook, here you can use Apple's proprietary tracking to see how many users came from your search campaign. This comes in handy after the ATT update, where Apple made it harder for third-party networks (like Facebook) to run mobile ad campaigns.
A "bonus" opportunity: Apple has also announced search suggestions, hoping that people who type broad keywords into the App Store will narrow down their search options. Expect organic search traffic in the App Store to increase if this works out.
Use Twitter Spaces for more reach
There have been two major updates in the live audio space this week: Twitter rolled out Spaces to anyone with over 600 followers, and Clubhouse made its app available to Android users in the US.
What this means for you: A lot more people will be exposed to the 'live audio' concept, which allows people to broadcast radio-like shows. Expect Facebook to also roll out live audio rooms for Facebook Groups in June or July.
More reach: Twitter has also pointed out that it will feature live rooms as Stories, and will also add a border around a person's profile when they go live. Twitter wants to make it very noticeable to your followers when you're running rooms.
The opportunity: If you ever wanted to reach more of your Twitter followers, try using Spaces. The overall reach on Twitter is really low, and using Spaces will give you higher overall reach among your followers, and higher visibility for your ordinary tweets if those followers engage.
Join here to see this week's other three acquisition opportunities.
Will you be trying out any of these new features? Share in the comments.
Discuss this story, or subscribe to User Acquisition Channels for more.
📰 In the News
from the Volv newsletter by Priyanka Vazirani
🏛 Binance, the world's largest crypto exchange, faces a US federal probe.
😶 Facebook is training AI systems to 'forget' irrelevant data.
🎧 Discord will expand its Clubhouse rival with a discovery page and ticket sales.
🖥 Pinterest plans to test livestreamed events with 21 content creators.
🎬 Russia is preparing to send a crew to the ISS to shoot the first film in space.
Check out Volv for more 9-second news digests.
🚀 Are Accelerator Programs Worth It?
from the Indie Economy newsletter by Bobby Burch
Y Combinator alum Bouncer announced today that it has been acquired by Stripe for an undisclosed sum. Accelerators are like pressure cookers that aim to transform raw materials (startups) into diamonds (unicorns), and some founders swear by them. But are they truly worth it?
Kick it in gear
Operation: Accelerators help early-stage founders grow their businesses with funding, mentorship, and education. Typically, founders exchange equity to enter the cohort-model programs, which last a few weeks to a year. Investments range from $10K to $1M.
Value: Collaboration, community, and connections are often cited as the top reasons why founders seek out accelerators. Accelerators' demo days, which are essentially graduation ceremonies, also offer a splashy occasion that can attract further investment or news coverage.
Drawbacks: Students either pay anywhere from 3-12% equity, or pay other steep fees. Detractors say that the cost of accelerator programs are rarely worth it, arguing that accelerators make startups unattractive to prospective angel investors. Also, nearly anything you'd like to learn or collaborate on can be found for free online.
What to consider: Do you really need an accelerator or are you looking for mentorship and community? Can you afford the equity and significant time investment? What do the accelerators' graduates think of the experience? Who are the mentors and what access will you have? Here are other important questions to ask an accelerator program representative.
TL;DR: The accelerators we're looking at are TinySeed, Y Combinator, Techstars Anywhere, Startup-O, BoomStartup, Newchip Accelerator, and the Wells Fargo Startup Accelerator.
TinySeed
TinySeed is a year-long, remote accelerator that funds 15-20 early-stage SaaS founders per batch.
TinySeed invests $120K for the first founder, and $60K per additional founder, for 10-12% equity. Led by Rob Walling and Einar Vollset, TinySeed loves bootstrapped companies. It recently raised an additional $25M to invest in more than 100 startups over the next three years. It plans to start a European program in late 2021 or early 2022, with an Asian program to follow. Applications for its next cohort will open in Summer 2021.
Y Combinator
Often regarded as the gold standard of accelerators, Y Combinator invests in 150+ companies twice per year.
In exchange for 7% equity, YC offers founders $125K, a three-month intensive program, and access to one of the most powerful networks in tech. YC has funded more than 3K companies and 6K founders to date, and its alumni network is incredibly valuable for early-stage firms. YC may return to an in-person format in the future, and applications are accepted on a rolling basis.
Techstars Anywhere
Techstars operates more than 20 accelerator programs around the world, and has invested in several unicorns, including SendGrid, Remitly, and Chainalysis.
Its remote program, Techstars Anywhere, offers a $20K stipend in exchange for 6% equity of your company. All accepted companies are offered a $100K convertible note. Applications for its next cohort open on July 19th, and the deadline is October 6th.
BoomStartup
BoomStartup offers a variety of remote accelerator programs that focus on learning opportunities to expand your network, tools, and comprehension.
BoomStartup typically offers investments between $35-100K for its one-month program, and its equity stake varies per company. Funding can come from BoomStartup or its investor mentors, but funding is not guaranteed. Applications for its next cohort open in Summer 2021.
Newchip Accelerator
The Newchip Accelerator offers three programs for MVP-level startups, companies with early traction, and those that are ready to scale.
Newchip bills itself as an "Executive MBA program" that offers a community, mentors, and group accountability. The equity-free program offers up to $250K in funding for its 3-6 month curriculum. Costs for the program vary but range from $2K-4K per year, with some participants receiving scholarships to cover the costs. Newchip hosts 8-10 cohorts per year, and accepts applications on a rolling basis.
Startup-O
Based in Singapore, Startup-O isn't your typical accelerator. It offers an "online assessment" program that helps venture funds discover and invest in early-stage tech companies.
Unlike other accelerator programs, Startup-O doesn't take an equity cut for access to its network, which it says can help startups earn investments in less than 10 weeks. The strategy aims to bridge a funding gap between startup's angel investment rounds and Series A funding.
Wells Fargo Startup Accelerator
The Wells Fargo Startup Accelerator invests in companies around the world that can help the banking giant with its processes, customer relationships, and infrastructure.
Wells Fargo offers a six-month program and up to $1M for startups. Its investment terms are negotiated privately and are not publicly disclosed. Its ideal startups are creating enterprise-scale technology in banking and financial services. Wells Fargo says all its investments are passive, and it does not ask for board representation.
What are your thoughts on accelerator programs? Would you apply for one? Please share in the comments!
Discuss this story, or subscribe to Indie Economy for more.
🌐 Best Around the Web: Links Posted to Indie Hackers This Week
📝 The Notion API is here. Posted by Channing Allen.
🏘 Why you should start a micro-community. Posted by Agam More.
🚫 I got three offers to buy my product and rejected them all. Posted by Nikita Kolmogorov.
🧐 The unsolved mysterious disappearances of builders in public. Posted by Brendon Votteler.
🗣 How to pitch your startup. Posted by John Saddington.
😖 Top technical mistakes I've seen. Posted by Catalin Pit.
Want a shout-out in next week's Best Around the Web? Submit a link post on Indie Hackers whenever you come across an article you think other indie hackers will enjoy.
🏹 Lawyer Turned SaaS Founder Nick Fogle On Hitting $150K MRR
by Nick Fogle
Hey indie hackers! I'm Nick Fogle, a lawyer turned software developer turned SaaS founder.
I started Wavve a few years ago with @BairdHall, bootstrapped the business to $150K MRR, and just sold!
Journey to SaaS
From being saddled with $250K in student loan debt and living paycheck to paycheck, to being totally unequipped to write software when I started, I can relate to the uphill battle that many indie hackers face. I've had an unconventional path:
Switched from law to code in 2012
Enterprise software cubicle job from 2013-2015
Started an agency in 2016
Joined the founding team at a Bitcoin startup in 2017
Spent nights and weekends building Wavve from 2016-2020
Sold the business in 2021
Why sell the business?
Our decision to sell ultimately came down to what would be best for the business. By Fall 2020, we were tired of running the day-to-day operations at Wavve, and needed some fresh blood and new ideas. We were also starting a new business, Churnkey, and wanted more time to focus on it.
We've also got infants and toddlers at home, and our children demand more of our time and attention these days. COVID-19 was a true test, as we were without childcare frequently.
After five years, it felt like time to take some risk off the table. While it's true we could've hired someone else to manage the day-to-day operations of Wavve, we were also very aware of how much personal net worth we had tied up in the business.
We were first approached in January 2019 by a broker, on behalf of an interested buyer. That sale didn't work out, but we were aware that this was an option for a few years before deciding to go forward. We stayed in touch with this broker over the years, and met once or twice a year to check in. When we made plans to sell at the beginning of 2021, we expected to take the broker route.
To our surprise, we received quite a few cold inbounds in December about buying Wavve. Those inbounds turned into calls, and we eventually received letters of intent to buy Wavve from quite a few.
We've always been pretty transparent about running Wavve. I've written about it on my blog, Baird and I have written about it here on IH, and we've also shared some of our business metrics publicly. I think this helped to get us on the radar of those looking to acquire businesses.
Do SaaS founders need a c-corp?
We actually got the following advice from an old advisor when we were first starting out: You have to incorporate as a Delaware C-Corp if you want VCs to take you seriously.
Turned out to be waste of money, time consuming, and totally unnecessary. We dissolved the C-Corp and went back to being a vanilla LLC once we realized we weren't interested in fundraising.
The Wavve transaction took the form of an asset sale, and I imagine the mechanics are easier if you're doing this through an LLC as compared to a C-Corp. I think that there are fewer statutory and corporate formalities required with this approach, though this varies by jurisdiction. For the vast majority of small businesses, I think the LLC asset sale is superior due to its simplicity, lack of double taxes (corporate and shareholder level for C-Corps), lack of franchise fees, etc.
Disclaimer: I'm not qualified to give tax advice. This is just my opinion as a finance and tax nerd.
How did you grow to $150K MRR?
The first $1K came from Baird directly reaching out to podcasters and asking about the tool. I created an RSS scraper that would let us grab emails for any podcast, and he was able to just sort of run with that.
The first $10K was more network effect. We had a nice first-mover advantage as the first company to commercialize audiograms, so any time someone saw one on Twitter or Instagram, they'd ask the person sharing how they made it (eventually we added a watermark). Then we'd get another customer. This was a sort of viral loop.
Getting from there to $100K was mostly due to years of organic content. While it takes forever to payoff, eventually you'll start dominating the rankings for certain search terms. I'd say we released a new blog post 1-2x per month like clockwork for years.
How did you learn to code?
When I started, there was an app idea I'd wanted to build for a long time and I couldn't afford to hire anyone. So I set out to teach myself.
I used a few free tools like Codecademy for some super basic stuff, and would just Google the rest with each step of the way. It might be helpful to pick a language beforehand (choose JavaScript), and then pick a simple website or tool that you have in mind to start. This helped me to internalize everything I learned and commit it to memory, knowing I'd need to use it later. If I had decided that my goal was "learning to code," it would've taken me much longer.
I wouldn't have known what to learn, when to learn it, or why it was necessary to learn a given topic. I've got a more thorough explainer and video if you'd like to go further into this.
Also, I really believe that my legal training gave me an edge. So much of code is taking separate pieces of language and syntax, and figuring out how they work together. I wrote a short post on why I think learning to code is more like learning a language, and doesn't require you to be mathematically minded.
Discuss this story.
🐦 The Tweetmaster's Pick
I post the tweets indie hackers share the most. Here's today's pick:
🏁 Enjoy This Newsletter?
Forward it to a friend, and let them know they can subscribe here.
Also, you can submit a section for us to include in a future newsletter.
Special thanks to Jay Avery for editing this issue, to Nathalie Zwimpfer for the illustrations, and to Darko G., Priyanka Vazirani, Bobby Burch, and Nick Fogle for contributing posts. —Channing
Indie Hackers | Stripe | 510 Townsend St, San Francisco, California 94103
You're subscribed to the Indie Hackers Newsletter. Click here to

unsubscribe

.

Older messages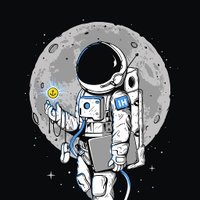 Today's Digest: The Notion API is here
Friday, May 14, 2021
Your Indie Hackers community digest for May 14th ‌ ‌ ‌ ‌ ‌ ‌ ‌ ‌ ‌ ‌ ‌ ‌ ‌ ‌ ‌ ‌ ‌ ‌ ‌ ‌ ‌ ‌ ‌ ‌ ‌ ‌ ‌ ‌ ‌ ‌ ‌ ‌ ‌ ‌ ‌ ‌ ‌ ‌ ‌ ‌ ‌ ‌ ‌ ‌ ‌ ‌ ‌ ‌ ‌ ‌ ‌ ‌ ‌ ‌ ‌ ‌ ‌ ‌ ‌ ‌ ‌ ‌ ‌ ‌ ‌ ‌ ‌ ‌ ‌ ‌ ‌ ‌ ‌ ‌ ‌ ‌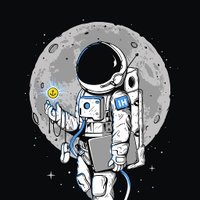 Today's Digest: The Notion API will go live as a public beta on May 13th
Friday, May 14, 2021
Your Indie Hackers community digest for May 12th ‌ ‌ ‌ ‌ ‌ ‌ ‌ ‌ ‌ ‌ ‌ ‌ ‌ ‌ ‌ ‌ ‌ ‌ ‌ ‌ ‌ ‌ ‌ ‌ ‌ ‌ ‌ ‌ ‌ ‌ ‌ ‌ ‌ ‌ ‌ ‌ ‌ ‌ ‌ ‌ ‌ ‌ ‌ ‌ ‌ ‌ ‌ ‌ ‌ ‌ ‌ ‌ ‌ ‌ ‌ ‌ ‌ ‌ ‌ ‌ ‌ ‌ ‌ ‌ ‌ ‌ ‌ ‌ ‌ ‌ ‌ ‌ ‌ ‌ ‌ ‌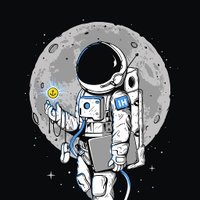 Growth Bite: Get some SEO juice by offering your course to universities for free
Friday, May 14, 2021
High-quality links are gold — they give your page a boost on the SERP and improve your overall domain rating. Get solid links by offering scholarships for your course through universities. Colleges and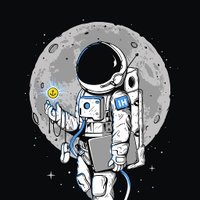 🗞 What's New: Clubhouse's Android release
Friday, May 14, 2021
Also: Managed marketplaces are more powerful than you may think. ‌ ‌ ‌ ‌ ‌ ‌ ‌ ‌ ‌ ‌ ‌ ‌ ‌ ‌ ‌ ‌ ‌ ‌ ‌ ‌ ‌ ‌ ‌ ‌ ‌ ‌ ‌ ‌ ‌ ‌ ‌ ‌ ‌ ‌ ‌ ‌ ‌ ‌ ‌ ‌ ‌ ‌ ‌ ‌ ‌ ‌ ‌ ‌ ‌ ‌ ‌ ‌ ‌ ‌ ‌ ‌ ‌ ‌ ‌ ‌ ‌ ‌ ‌ ‌ ‌ ‌ ‌ ‌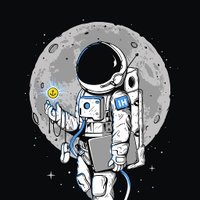 Today's Digest: $145/MRR to $7.5k/MRR in 15 Months
Friday, May 14, 2021
Your Indie Hackers community digest for May 13th ‌ ‌ ‌ ‌ ‌ ‌ ‌ ‌ ‌ ‌ ‌ ‌ ‌ ‌ ‌ ‌ ‌ ‌ ‌ ‌ ‌ ‌ ‌ ‌ ‌ ‌ ‌ ‌ ‌ ‌ ‌ ‌ ‌ ‌ ‌ ‌ ‌ ‌ ‌ ‌ ‌ ‌ ‌ ‌ ‌ ‌ ‌ ‌ ‌ ‌ ‌ ‌ ‌ ‌ ‌ ‌ ‌ ‌ ‌ ‌ ‌ ‌ ‌ ‌ ‌ ‌ ‌ ‌ ‌ ‌ ‌ ‌ ‌ ‌ ‌ ‌