🗞 What's New: Yelp is now better for advertisers
Yelp has made it easier to advertise on the platform:
Yelp just announced new updates to its ad platform, including the ability to promote ads to users who engaged with businesses similar to yours. You can now advertise on Yelp in a very similar way to advertising on Facebook, making Yelp a powerful acquisition channel.
US freelancers earned an estimated $234 billion last year, according to Fiverr's recently released Freelance Economic Impact Report. Here's the ultimate guide for founders looking for remote freelance jobs.
Founder Brett Williams consistently hits around $60,000 in monthly revenue, and his operating expenses are about $2,000 per year. He's a one-man operation, and doesn't have any plans to scale beyond that in the foreseeable future.
Want to share something with over 75,000 indie hackers? Submit a section for us to include in a future newsletter. —Channing
🔊 Yelp is Now Better for Advertisers
from the User Acquisition Channels newsletter by Darko G.
Yelp just announced new updates to its ad platform. Yelp Connect, Yelp's version of Facebook Lookalike Audiences, now allows founders to promote to a wider audience than before.
Yelp's major updates
Yelp recently announced a suite of ad platform updates, and here are the two you should care about:
Custom Location Targeting: Previously, you could only run ads in a short area around your business location. Now, you can run ads anywhere on the map.
Connect Audience Model: Yelp Connect is Yelp's version of a Facebook post. Previously, you could promote those posts only to people who engaged with your business. Now, you can also promote them to people who engaged with similar businesses and people who searched for relevant categories.
The opportunity: With these updates, Yelp has removed certain barriers to advertising on the platform. You can now advertise on Yelp in a very similar way to advertising on Facebook.
Example: If you own a software development firm, you can now target the entire US via Yelp. You can also target people who engaged with other software developments firms, and those who searched for those types of companies on Yelp. Previously, you could only advertise to people who lived close to your office location.
This is pretty powerful, and can unlock Yelp as your next major acquisition channel.
Podcast explosion
A recent report analyzed trends in advertising and came to this conclusion:
Podcast advertising will grow as much in the next two years as it did in the past decade.
Podcast advertising revenues climbed to $842M in 2020, up from $708M in the previous year.
The opportunity: When podcasters grow their audiences, advertisers who place ads on their content typically grow as well. Here are some additional stats on the types of ads that seem to work, according to the report:
Mid-roll spot placements, advertisements that occur in the middle of the content, account for 76% of podcast ads revenues.
50% of podcast ads were over 30 seconds long. Longer ads allow you to show more of your value prop.
News was the top content genre for podcast advertisers. Pro tip: Consider a news angle when you advertise on podcasts.
Have you thought of advertising your SaaS service or store on podcasts? If not, now might be a good time to consider.
Best times to post on social media (updated)
Sprout Social has analyzed posts from its 20K+ customers to discover when people on various social media platforms (Facebook, Instagram, Twitter, and LinkedIn) were most engaged.
The conclusion: Weekends suck. Work days rock. But you probably already knew that. Sprout Social has also analyzed the best times to post across nine different industries, broken down by social media channel. The report lists optimal posting times for the following industries:
Healthcare

Media

Education

Nonprofit

Restaurants

Tech

Travel & Tourism

Finance

Hospitality
The opportunity: Many of the "best time to post" articles are outdated, so it's handy when there's an up-to-date article from a company with a large enough dataset. Plus, engagement rates on social media sites are low, so this kind of data always helps.
Do you advertise on Yelp? Share in the comments!
Discuss this story, or subscribe to User Acquisition Channels for more.
📰 In the News
from the Volv newsletter by Priyanka Vazirani
🚫 Backlash against Elon Musk has given rise to new crypto, StopElon.
🖥 Google wants to build a useful quantum computer by 2029.
👁 Amazon indefinitely bans police use of its facial recognition software.
👽 President Obama says there are things about UFOs that he can't "tell you on air."
🗣 Google's "magic window" will let you chat virtually in lifelike 3D.
Check out Volv for more 9-second news digests.
🌎 Your Ultimate Guide to Finding Remote Work
US freelancers earned an estimated $234B last year, according to Fiverr's recent Freelance Economic Impact Report. 79% of freelancers say that their work gives them the freedom to live wherever they want and control their own hours. Here's how founders can find flexible, pants-optional, work-from-home jobs that will keep the lights on.
Top remote freelancing marketplaces
If you're looking for freelance opportunities, here are some general marketplaces with gigs that run the gamut of specialities:
For designers
For developers
Gun.io: Connects high-achieving software developers with some impressive companies. Their cut: Free.
Upstack: A network of engineers that helps small businesses expand their development teams. With only 650 developers, it's pretty exclusive. Their cut: Unclear. The company is not upfront about this.
Topcoder: A community and freelance marketplace for developers that has both normal freelance work, and competition-based gigs. Their cut: They set a prize for first and second place in each competition. Presumably, their cut is already taken off the top.
For writers
Textbroker: A marketplace for freelance writing services, Textbroker has over 100K content orders per month. Their cut: They pay anywhere from $0.07-0.05 per word.
ServiceScape: ServiceScape is for writers, editors, translators, and designers. You can charge what you're worth, but you can't bid on jobs; the client has to find your profile. Their cut: 50%, but you name your price.
Freelance Writing Gigs: A job board for writers that has both freelance and employment opportunities. Their cut: Free.
For business roles
Credo: A marketplace for marketers and SEOs. If you make the cut, there's less competition and a personalized matching process for finding work. Their cut: $149 per year, plus you pay for each lead.
Guru: This is for business services only. Users must pay membership fees, and there are also upsells for standard features. Their cut: Freemium, plus 5-9%.
MOVEMEON: Connects freelancers with interim and permanent roles. Their cut: Free.
Job boards
If you want something even more stable (and perhaps something with benefits), here are some remote job boards:
Newsletters
And of course, you can find some exciting gigs right here on IH. Check out the Jobs group, or ask around!
Read the full post for more listings here.
Discuss this story.
🍪 Growth Bite: Let Customers Pick Their Prices
from the Growth Bites newsletter by James Fleischmann
Tip: Increase sales by letting customers pick their prices from a set of three options.
While it can be benefical at launch, pay-what-you-want pricing often reduces conversions. But with a small tweak, sales can be increased substantially. Consider allowing customers to choose from a predetermined list of prices.
While studying pay-what-you-want pricing, researchers found that allowing customers to pick from three or four prices (as opposed to any price) actually boosted sales considerably. In fact, sales went up so much in the studies that this pricing model was beneficial even when people were paying less for the products.
Put simply, the pick-your-price model gives customers a sense of control, and they feel like they're getting a deal. It also requires very little mental effort (unlike pay-what-you-want).
Want more 30-second growth tips? Click here to see more and get Growth Bites in your inbox.
Discuss this story, or subscribe to Growth Bites for more.
💲 Founder Brett Williams Hit $60K MRR With $2K Annual Operating Expenses
Hey! I'm Brett Williams and I run DesignJoy, a one-man unlimited design service specializing in product design and Webflow development.
I've scaled DesignJoy to $50-60K MRR without ever investing a penny in marketing.
What makes my service unique is that I handle all requests myself: Client communication, final designs, and everything in between. No team. No outside help. Nada.
I'm back with an AMA to go more in-depth on some of the things we discussed in my previous Indie Hackers interview!
Why do you still work full-time?
I'm not your normal founder; I hate risk and self-reliance, so I'll always maintain something on the backend. Plus, benefits, retirement, and pensions are nice when the job requires so little of me.
Almost all of my MRR is net revenue, minus taxes. My operating expenses are about $2K per year, and half of that is in a dang Shutterstock subscription!
How do you manage your workflow by yourself?
Between DesignJoy and clients, the request workflow is managed in Trello. Here's what a typical board looks like.
Clients can only have one active request at a time, which makes managing 30+ clients easier. When a user adds a card to that column, I have an IFTTT workflow set up to add it to Airtable to pull in all the important information. That's what I work from since all the requests are all in one place, as opposed to dozens of different Trello boards. As for the login area, my site is built on Webflow. I use Memberstack for subscription management and the customer portal. Highly recommend checking it out.
I work in two day sprints most of the time. If you submit a landing page request, you get it in two days. Larger requests can take longer and be delivered in chunks. Revisions are usually completed the very next day, and more minor revisions are the same day, depending on how early in the day they are submitted.
I would say I work roughly 50-60 hours per week. It's about a 50/50 split between actual product design versus landing page design. Combined, they take up most of my work aside from the branding piece!
How do you handle the discovery and prototyping?
Surprisingly, I don't do a lot of either of those things. DesignJoy is a very accelerated service, and most clients aren't willing to spend the time on those things since many of them are bootstrapped and pre-revenue.
A part of it is also my experience designing quite literally hundreds of products myself through DesignJoy alone. I can often afford to jump straight to high fidelity with minimal revisions simply because of my speed. It's not the ideal design process, but it has worked in creating some pretty dang successful products.
Do you plan to scale?
No plans to scale it beyond myself. I like the subscription business model because it was far more approachable than other means of design. It's as easy as signing up for Netflix, and two days later you have your first request.
I've been running it this way since 2017, and plan to keep it up for the foreseeable future.
But shouldn't every business grow?
The world tells you that every business should grow, but in reality, it all comes down to your own personal desires and what you want out of life. I've chosen the path of less headaches, less meetings, less managing people, and less constant worry about expanding and growing. At the end of the day, I'm happy making a solid living working for myself. There's no one set way to run a business.
Discuss this story.
🐦 The Tweetmaster's Pick
I post the tweets indie hackers share the most. Here's today's pick:
🏁 Enjoy This Newsletter?
Forward it to a friend, and let them know they can subscribe here.
Also, you can submit a section for us to include in a future newsletter.
Special thanks to Jay Avery for editing this issue, to Nathalie Zwimpfer for the illustrations, and to Darko G., Priyanka Vazirani, James Fleischmann, and Brett Williams for contributing posts. —Channing
Indie Hackers | Stripe | 510 Townsend St, San Francisco, California 94103
You're subscribed to the Indie Hackers Newsletter. Click here to

unsubscribe

.

Older messages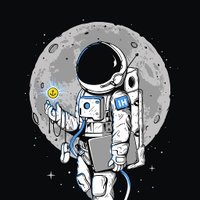 Today's Digest: Acquisition Channel Trends & Opportunities: Podcast Growth, Yelp, Social Media
Wednesday, May 19, 2021
Your Indie Hackers community digest for May 19th ‌ ‌ ‌ ‌ ‌ ‌ ‌ ‌ ‌ ‌ ‌ ‌ ‌ ‌ ‌ ‌ ‌ ‌ ‌ ‌ ‌ ‌ ‌ ‌ ‌ ‌ ‌ ‌ ‌ ‌ ‌ ‌ ‌ ‌ ‌ ‌ ‌ ‌ ‌ ‌ ‌ ‌ ‌ ‌ ‌ ‌ ‌ ‌ ‌ ‌ ‌ ‌ ‌ ‌ ‌ ‌ ‌ ‌ ‌ ‌ ‌ ‌ ‌ ‌ ‌ ‌ ‌ ‌ ‌ ‌ ‌ ‌ ‌ ‌ ‌ ‌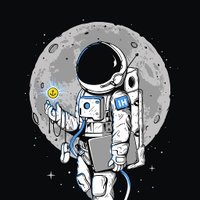 Growth Bite: Gain new followers by using your socials for customer support
Tuesday, May 18, 2021
Your social media followings are a huge asset, but they aren't always the easiest to build. Offer chat support via Instagram to grow your following. [Vishal Sirur](https://twitter.com/DASirur) of [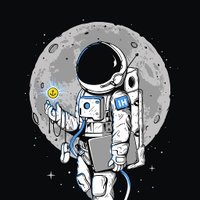 Today's Digest: When should we charge for our product?
Tuesday, May 18, 2021
Your Indie Hackers community digest for May 18th ‌ ‌ ‌ ‌ ‌ ‌ ‌ ‌ ‌ ‌ ‌ ‌ ‌ ‌ ‌ ‌ ‌ ‌ ‌ ‌ ‌ ‌ ‌ ‌ ‌ ‌ ‌ ‌ ‌ ‌ ‌ ‌ ‌ ‌ ‌ ‌ ‌ ‌ ‌ ‌ ‌ ‌ ‌ ‌ ‌ ‌ ‌ ‌ ‌ ‌ ‌ ‌ ‌ ‌ ‌ ‌ ‌ ‌ ‌ ‌ ‌ ‌ ‌ ‌ ‌ ‌ ‌ ‌ ‌ ‌ ‌ ‌ ‌ ‌ ‌ ‌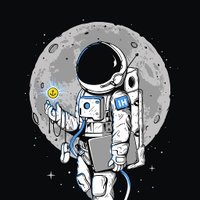 🗞 What's New: Subtext's SMS marketing is booming
Tuesday, May 18, 2021
Also: Structure your blog content to make it stand out with these tips. ‌ ‌ ‌ ‌ ‌ ‌ ‌ ‌ ‌ ‌ ‌ ‌ ‌ ‌ ‌ ‌ ‌ ‌ ‌ ‌ ‌ ‌ ‌ ‌ ‌ ‌ ‌ ‌ ‌ ‌ ‌ ‌ ‌ ‌ ‌ ‌ ‌ ‌ ‌ ‌ ‌ ‌ ‌ ‌ ‌ ‌ ‌ ‌ ‌ ‌ ‌ ‌ ‌ ‌ ‌ ‌ ‌ ‌ ‌ ‌ ‌ ‌ ‌ ‌ ‌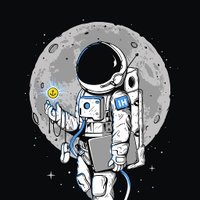 Growth Bite: Get conversions by anchoring your pricing to the "price" of not using your product
Monday, May 17, 2021
It's no surprise that showing potential customers how much you can save them will likely increase conversions. Consider listing the cost of not using your product as one of your pricing tiers.