🗞 What's New: Twitter's subscription option is live
Twitter Blue has launched in Canada and Australia:
New features include an undo tweet option, a favorite tweets folder, and reader mode for long threads. It's been reported that the US version will start at $2.99, and Twitter says the main app will always remain free.
Online courses are booming, but users struggle to evaluate quality. Looking for a startup idea? The latest in top ideas on Kernal includes building a Yelp for online courses.
Founder Andrew Kamphey hit $56,000 in revenue in 14 months by making Google Sheets. Lifetime membership deals proved to be the gamechanger, accounting for 92% of his sales.
Want to share something with over 75,000 indie hackers? Submit a section for us to include in a future newsletter. —Channing
📲 Twitter Blue is Live in Canada and Australia
from the Indie Economy newsletter by Bobby Burch
Twitter's premium service, Twitter Blue, is now live in Canada and Australia. US users await a launch date, which Twitter says is coming soon.
The launch
Twitter Blue: Twitter wants to more than double its revenue from $3.7B in 2020  to $7.5B by 2023, and Twitter Blue appears to be a key initiative towards achieving that. The company shared in a recent blog post:
We took (user) feedback to heart, and are developing and iterating upon a solution that will give the people who use Twitter the most what they are looking for: access to exclusive features and perks that will take their experience on Twitter to the next level.
Features
Bookmark Folders: Allows users to save and organize their favorite tweets in folders within Twitter's Bookmarks in a chronological list.

Undo Tweet: Provides subscribers up to 30 seconds to cancel tweets with typos, tag omissions, or errors. Users also have a quick preview window to review a tweet. The undo button is probably the closest we'll get to an edit button.

Reader Mode: Makes it easier for users to read long threads on Twitter by transforming them into easy-to-read text. Twitter acquired Scroll in early May to help create the feature. These days, a long Twitter thread is the equivalent of a blog post. This feature is sure to change the way writers and creators disseminate their content.

Other perks: Customizable app icons for a user's home screen, new color themes for the Twitter app, and access to dedicated subscription customer support.
Cost: Twitter Blue subscribers pay a monthly price of $3.49 CAD or $4.49 AUD. Independent software researcher Jane Manchun Wong broke the Twitter Blue news a few weeks ago, reporting that US costs may start at $2.99 per month.
Free as a bird: In its announcement, Twitter said that the main app will always be free. Twitter Blue is simply an option for folks who want to enhance their experience with premium features.
Early goals: With its limited launch in predominately English-speaking countries, Twitter hopes to learn more about what users want from a more personal, customized service. The company plans to gather customer feedback to continue implementing more features and perks for subscribers over time.
Verifications
Twitter recently opened, closed, then reopened public applications to earn its coveted blue verification checkmark. Twitter says that any user can submit a new verification application within the Account Setting tab. Some users, however, are reporting that they still aren't seeing the option to apply.
To qualify for verification, users must fit one of these six categories listed below:
Government
Companies, brands, and organizations
News organizations and journalists
Entertainment
Sports and gaming
Activists, organizers, and other influential individuals
Will you add a Twitter Blue subscription? Why or why not? Share your thoughts below.
Discuss this story, or subscribe to Indie Economy for more.
📰 In the News
from the Volv newsletter by Priyanka Vazirani
😈 Anonymous has threatened Elon Musk for manipulating the crypto markets.
🤥 Several top-grossing apps on Apple's App Store are scams.
🚗 This electric vehicle will mine cryptocurrency while it is charging.
🚀 Jeff Bezos plans to go to space next month.
👁 This "third eye" can stop smartphone zombies from bumping into things.
Check out Volv for more 9-second news digests.
💡 Startup Idea: Yelp for Online Courses
from Startup Ideas on Kernal by Joel Hansen
As one of the builders behind Kern.al, I'm privileged to get a front row seat to new startup ideas shared everyday of the week. So, what better series to create than the top startup ideas I think indie hackers could be building right now?
Whether you're feeling low from the crypto meltdown, or being overwhelmed by your email notifications, I wanted to create a series that allows you you can sit back, listen to the best startup ideas coming out of one corner of the internet, and enjoy the ride.
If you like any of these ideas, send me a note and I'll connect you with the original poster of the idea on Kernal. Sounds like a plan? Let's get started!
Yelp for online courses
The concept: There are so many online courses popping up that we can't even count them all. Kernal user Will Smith says:
Online courses are multiplying. It's a mess out there. Lots of choice, yes, but also lots of crap. As a prospective customer, how do I see honest reviews from previous students? How do I see all the courses in one place?
The answer: Building a "Yelp for online courses." Imagine a Yelp-like authoritative site where you could enter "crypto" or "sleep training" or "piano," and all the courses on the internet are displayed for me, along with user reviews. In addition to reviews, each course page would display course length, launch date, info on the course creator, price, etc.
Business model:
Affiliate deal with every course. You wouldn't compromise the reviews by boosting high-paying affiliates; user ratings would still rule the day. You would just make every link to a course's website an affiliate link.
Like the idea? Let Will know you'd like to help build or invest in it here.
Save, discover, and browse bookmarked content
Picture Elon Musk or Sheryl Sandberg typing away on their laptop. They've gone through all their emails, tweets, and to-do's, and they've got all their bookmarks, flagged notes, and saved items.
Then, they export that saved bookmark list for the world to see what they're following. This was Crystal Widjaja's idea: A public list where people's bookmarks, blogs, content pieces, and research is visible for (free or paid) users to learn from.
If you want to link up for a chat let Crystal know here.
MicroAcquire for no-code projects
According to Roman Beylin, there's a huge need for a marketplace to buy and sell businesses in the no-code ecosystem. I agree. So do others on Kernal.
The pitch? Why not build a MicroAquire where prospective no-code builders and buyers of no-code projects can exchange ideas and share their interests. The service would tee up conversations and function like a broker for great ideas and ambitious investors.
Seemed like this avenue worked for Ben Tossell, who sold his community to Zapier off of a tweet that Zapier's CEO caught wind of!
Reach out to Roman here to explore this further.
Want to test out Kernal, or share a startup idea to get featured in next week's issue? Sign up here or drop me a line at hello@joelhansen.com.
Discuss this story, or subscribe to Startup Ideas on Kernal for more ideas.
📰 Title Tip: Show How Your Product Saves Time
In today's busy world, time-saving tips always attract attention. Include information in your title that clearly shows how much time you will save your target user.
Discuss this story.
📑 Founder Andrew Kamphey Hit $56K by Making Google Sheets
Hi indie hackers! I'm Andrew Kamphey, and I launched Better Sheets as a video tutorial package of eight videos on April 7th, 2020. The intention was to launch something while I was drowning in sorrow over building a SaaS. That SaaS doesn't exist anymore.
It's now been 14 months since the launch of Better Sheets. We have over 2.1K users. Better Sheets has earned a total revenue of $56,410.24 USD. This is $56K generated, not take-home pay, and includes both transactional sales of individual sheets along with memberships.
TL;DR
Launched Better Sheets on April 7th, 2020
Made seven sales in the first month
Appsumo brought 1M people to the window
In Q1 2021: New products and great press drove sales
Price increase in February 2021
We measure success in people, not revenue
Revenue
92% of the revenue comes from selling memberships. The vast majority of our members have a lifetime deal hosted on the AppSumo marketplace.
8% of revenue is from selling digital info products in the form of Sheets and Guides. These are available on Gumroad.
Main drivers of revenue
I'll let in you in on some processes that absolutely worked:
Launching OnlySheets on Product Hunt
Increasing the price from $19 to $49 for a lifetime deal
Creating a monthly subscription
Gumroad Day
Business Insider Article
Mashable Article
Post day-to-day successes on Twitter
Pricing sweet spot
I decided that I needed to have a lower price point option going forward, but couldn't keep selling lifetime deals at lower prices. I announced the price increase the week it occurred, and many who wanted to buy actually did. Shoutout to Patrick McKenzie for consistently repeating the mantra to "charge more."
A monthly subscription option also turned out to be key. While it won't drive sales now, it did allow for subscription sales when a lot of traffic came to the site in May. Looking back, I am very glad I set this up.
Gumroad Day
I will say that this truly was luck. I happen to be in a different timezone (Hong Kong/Singapore) but caught wind that April 7th was Gumroad Day. Within an hour of seeing this, I created some coupons and thought of a little gimmick.
I created 10 coupon codes: One each for 99% off, 98% off, 97% off, etc. Within two hours, all 10 coupon codes were used. I created 10 more, increasing the price by 1% each time. Within four hours, those next 10 were used. I ended up making 99 in total. Some are still available today. You can see which ones are available here.
Great press
Better Sheets was delightfully profiled in two major publications: Business Insider and Mashable. The Mashable article drove three of the top 10 days in Better Sheets history. An interesting point to note is that many opted for the subscription over the lifetime deal.
Expenses
Better Sheets currently costs less than $100 monthly to run:
Total: $53 per month
In addition to monthly costs, I choose to spend money on advertising. A few months ago, I spent $1,009 on newsletters and $300 on podcast ads. I will be continuing both of these methods going forward.
Measuring success
Our very first customer, Carlos, sparked a great many weeks of motivation for me when he sent me a before and after snapshot of his Google Sheet. I'm focused on making sure that others can make money on their own. I measure my own success by the success and happiness of others. Are others capable of taking their own messy ideas, forming them in a Google Sheet, and getting them out to a public? If so, then I consider that success. Looking ahead, I just want to continue making Better Sheets easy and helpful for founders.
Discuss this story.
🐦 The Tweetmaster's Pick
I post the tweets indie hackers share the most. Here's today's pick:
🏁 Enjoy This Newsletter?
Forward it to a friend, and let them know they can subscribe here.
Also, you can submit a section for us to include in a future newsletter.
Special thanks to Jay Avery for editing this issue, to Nathalie Zwimpfer for the illustrations, and to Bobby Burch, Priyanka Vazirani, Joel Hansen, Ivan Romanovich, and Andrew Kamphey for contributing posts. —Channing
Indie Hackers | Stripe | 510 Townsend St, San Francisco, California 94103
You're subscribed to the Indie Hackers Newsletter. Click here to

unsubscribe

.

Older messages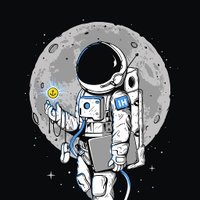 Growth Bite: Get some word of mouth by offering gifts with no strings attached
Monday, June 7, 2021
Discounts and offers with strings attached are commonplace, but a true gift from a company is rare. Get people talking about your product by giving something without asking for anything in return.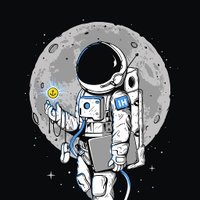 Today's Digest: Sales Academy for Founders: Cohorted Learning Course (Join us!)
Monday, June 7, 2021
Your Indie Hackers community digest for June 7th ‌ ‌ ‌ ‌ ‌ ‌ ‌ ‌ ‌ ‌ ‌ ‌ ‌ ‌ ‌ ‌ ‌ ‌ ‌ ‌ ‌ ‌ ‌ ‌ ‌ ‌ ‌ ‌ ‌ ‌ ‌ ‌ ‌ ‌ ‌ ‌ ‌ ‌ ‌ ‌ ‌ ‌ ‌ ‌ ‌ ‌ ‌ ‌ ‌ ‌ ‌ ‌ ‌ ‌ ‌ ‌ ‌ ‌ ‌ ‌ ‌ ‌ ‌ ‌ ‌ ‌ ‌ ‌ ‌ ‌ ‌ ‌ ‌ ‌ ‌ ‌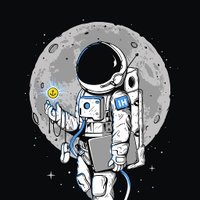 Today's Digest: On the Origin of Digital Nomads
Sunday, June 6, 2021
Your Indie Hackers community digest for June 6th ‌ ‌ ‌ ‌ ‌ ‌ ‌ ‌ ‌ ‌ ‌ ‌ ‌ ‌ ‌ ‌ ‌ ‌ ‌ ‌ ‌ ‌ ‌ ‌ ‌ ‌ ‌ ‌ ‌ ‌ ‌ ‌ ‌ ‌ ‌ ‌ ‌ ‌ ‌ ‌ ‌ ‌ ‌ ‌ ‌ ‌ ‌ ‌ ‌ ‌ ‌ ‌ ‌ ‌ ‌ ‌ ‌ ‌ ‌ ‌ ‌ ‌ ‌ ‌ ‌ ‌ ‌ ‌ ‌ ‌ ‌ ‌ ‌ ‌ ‌ ‌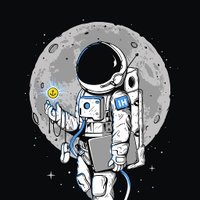 Top Milestones: AdTargeting reached 10,000 users!
Sunday, June 6, 2021
Top milestones for the week from your fellow indie hackers. ‌ ‌ ‌ ‌ ‌ ‌ ‌ ‌ ‌ ‌ ‌ ‌ ‌ ‌ ‌ ‌ ‌ ‌ ‌ ‌ ‌ ‌ ‌ ‌ ‌ ‌ ‌ ‌ ‌ ‌ ‌ ‌ ‌ ‌ ‌ ‌ ‌ ‌ ‌ ‌ ‌ ‌ ‌ ‌ ‌ ‌ ‌ ‌ ‌ ‌ ‌ ‌ ‌ ‌ ‌ ‌ ‌ ‌ ‌ ‌ ‌ ‌ ‌ ‌ ‌ ‌ ‌ ‌ ‌ ‌ ‌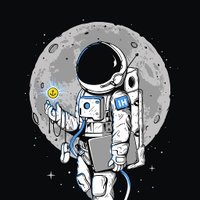 Today's Digest: Closing the week!
Saturday, June 5, 2021
Your Indie Hackers community digest for June 5th ‌ ‌ ‌ ‌ ‌ ‌ ‌ ‌ ‌ ‌ ‌ ‌ ‌ ‌ ‌ ‌ ‌ ‌ ‌ ‌ ‌ ‌ ‌ ‌ ‌ ‌ ‌ ‌ ‌ ‌ ‌ ‌ ‌ ‌ ‌ ‌ ‌ ‌ ‌ ‌ ‌ ‌ ‌ ‌ ‌ ‌ ‌ ‌ ‌ ‌ ‌ ‌ ‌ ‌ ‌ ‌ ‌ ‌ ‌ ‌ ‌ ‌ ‌ ‌ ‌ ‌ ‌ ‌ ‌ ‌ ‌ ‌ ‌ ‌ ‌ ‌