Stay cool with our favorite shorts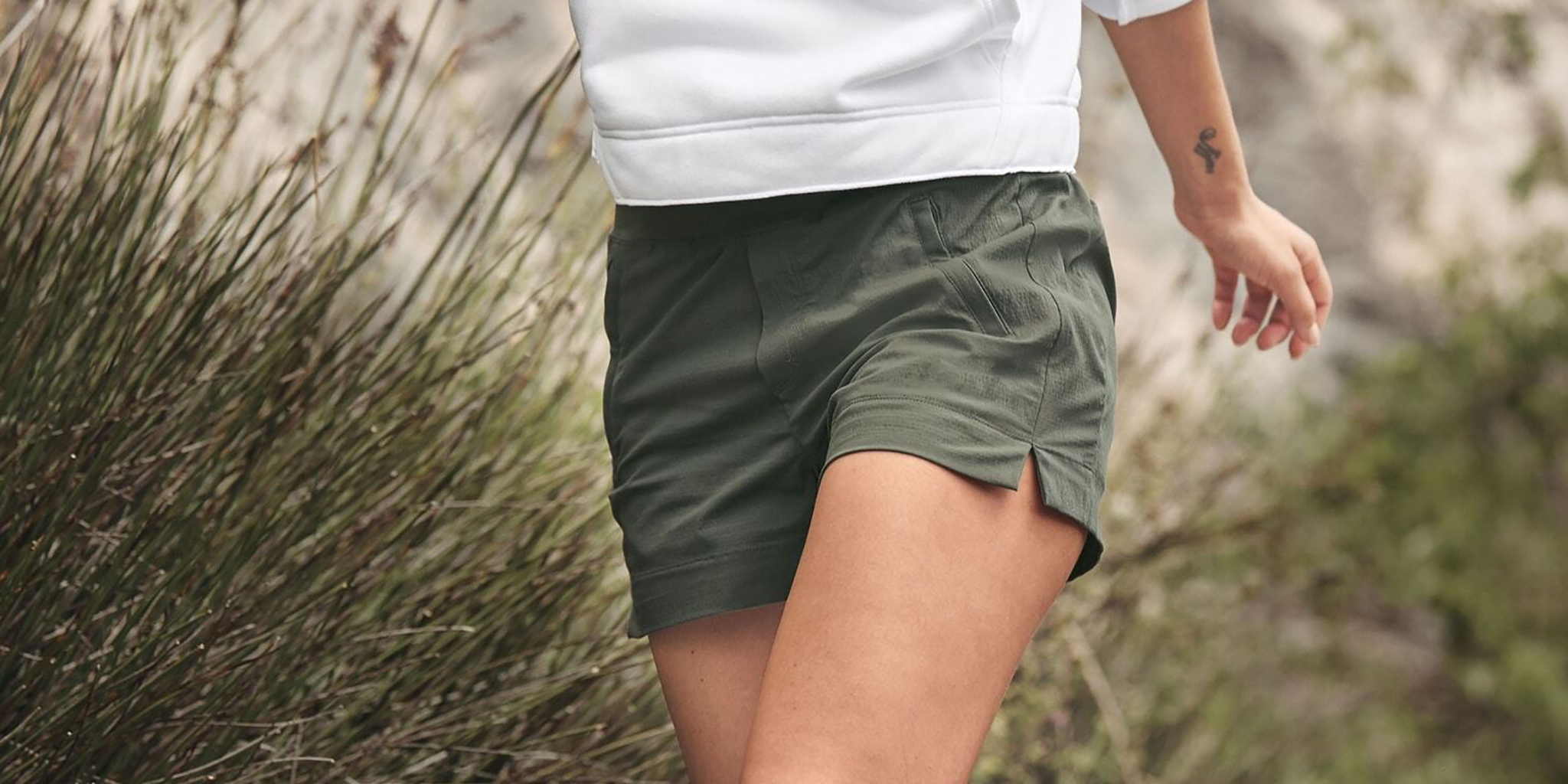 Athleta
After spending many months indoors, we're ready to put on some shorts and enjoy summer. Whether you need a pair of sweat-wicking shorts for a run outside or you want to recline on the back porch in a comfy pair of khakis, these are the shorts you need.
New guide
The best ring lights
Good lighting is essential if you're a streamer, a vlogger, or someone who's on video calls a lot for work. The halo shape of a ring light diffuses light over a wide area, reducing shadows and washing away blemishes to create a more flattering appearance.

After testing eight of the most popular ring lights across a variety of sizes, we found the Neewer 14-Inch LED Ring Light (RL-14) to be the best option for most people. No other ring light we researched or tested was as easy to use, versatile, and feature-rich. This model offers a wide range of color temperatures, and it comes with a remote, so you can control the light from afar. Most of the ring lights we tested had only 10 brightness levels. The RL-14 has 40.

Read more in our new review.
When you buy through links on our site, we may earn an affiliate commission. Learn more →
You can do more with a smart lock than just control it with an app. These are our four favorite tricks to help you make the most of this essential smart device.
The world of roller skating is suprisingly complicated (and expensive). Here's what you need to know before you buy.
Deals
These are some of the best deals we've seen this week (that are still around).
$52 $58 Use code SUMMER20
You need to wear sunscreen on your face every day. It is an easy and inexpensive way to help prevent skin cancer and wrinkles. This rarely discounted sunscreen can be used on your face or body. It's lightly scented, rubs in easily, and appears nearly transparent once applied.
$200 $350
Buy now from Costco
Membership required
Air purifiers do one thing, and they do it very well: remove fine particles from the air. Cleaner air in your living space could improve sleep, reduce allergies, and lessen asthma symptoms. This Blueair model is large, standing taller than 2 feet, but it's meant for spaces up to 620 square feet.
$41 $50 Use code WCENRO
Our panel testers liked wearing this lightweight mask more than any other one, due to its comfort and breathability. You can adjust the fit with this mask's pliable nose-bridge wire and adjustable ear loops. The Enro's effective filter layer is sewn into the mask, so you don't have to mess with stuffing and unstuffing an additional layer that can slip around.
Older messages
Tuesday's best deals
Wednesday, June 9, 2021
Great deals just in time for Father's Day ‌ ‌ ‌ ‌ ‌ ‌ ‌ ‌ ‌ ‌ ‌ ‌ ‌ ‌ ‌ ‌ ‌ ‌ ‌ ‌ ‌ ‌ ‌ ‌ ‌ ‌ ‌ ‌ ‌ ‌ ‌ ‌ ‌ ‌ ‌ ‌ ‌ ‌ ‌ ‌ ‌ ‌ ‌ ‌ ‌ ‌ ‌ ‌ ‌ ‌ ‌ ‌ ‌ ‌ ‌ ‌ ‌ ‌ ‌ ‌ ‌ ‌ ‌ ‌ ‌ ‌ ‌ ‌ ‌ ‌ ‌ ‌ ‌ ‌ ‌ ‌ ‌ ‌